1.
You don't have to worry about photo storage ever again. EVER.
No more time wasted rifling through your photos trying to make room for more precious storage. With Google Photos, you can automatically save and store an unlimited amount of photos and videos from your Pixel 2.
There's no cap on size either, so you don't have to worry about the quality of your photos.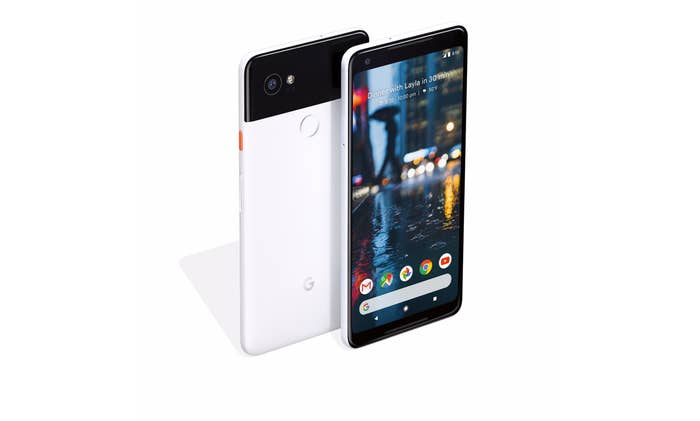 2.
It's a music genius. (Just ask it!)
Ever have the problem where you hear a song you want to identify but by the time you've unlocked your phone and waited 30 seconds for the app to load up and connect, the song's finished?
Happens every time, right?! Well, the new "Now Playing" feature can listen in the background and automatically display the track title whenever it recognizes a song.
It's like your music-obsessed friend. (But better!)
3.
It has an assistant you'll actually find yourself using.
Google Assistant works because it acts as a central hub for all the apps you use on a daily basis, from Calendar, Maps, and Gmail to Netflix and Spotify.
Plus it also allows you to voice-control Chromecast from your phone (even if you don't have Google Home). Consider it the personal assistant you've always secretly thought you deserved!
4.
It includes Google Lens visual search, which is the future Hollywood promised us.
What's Google Lens? Well, think of it like the Google search engine except, instead of typing, you simply take a photo of something in the real world, and Google Lens will bring up information on it through object recognition.
It's mind-boggling how much it's capable of identifying. For example, if you're out walking and see a poster for an art exhibition, you can snap the address and it'll instantly give you directions and travel time. Then, say, if you did go and visit the exhibition, you can snap paintings and the Assistant will tell you who the artist is. It can even recognize landmarks in the background of your selfies!
It has a ton of applications, so the best thing to do is test it out and see for yourself.
5.
Leave it to the smartest phone to have the smartest accessories: Google Pixel Buds can translate 40 different languages in real time.
As well as offering quick-tap access to Google Assistant, the Pixel Buds are fully integrated with Google Translate.
Once activated and a language selected (e.g., "Help me speak Spanish"), the Buds will listen to what's being said to you and translate it into your ear. Then, when you want to say something, the speaker will play the translation out loud.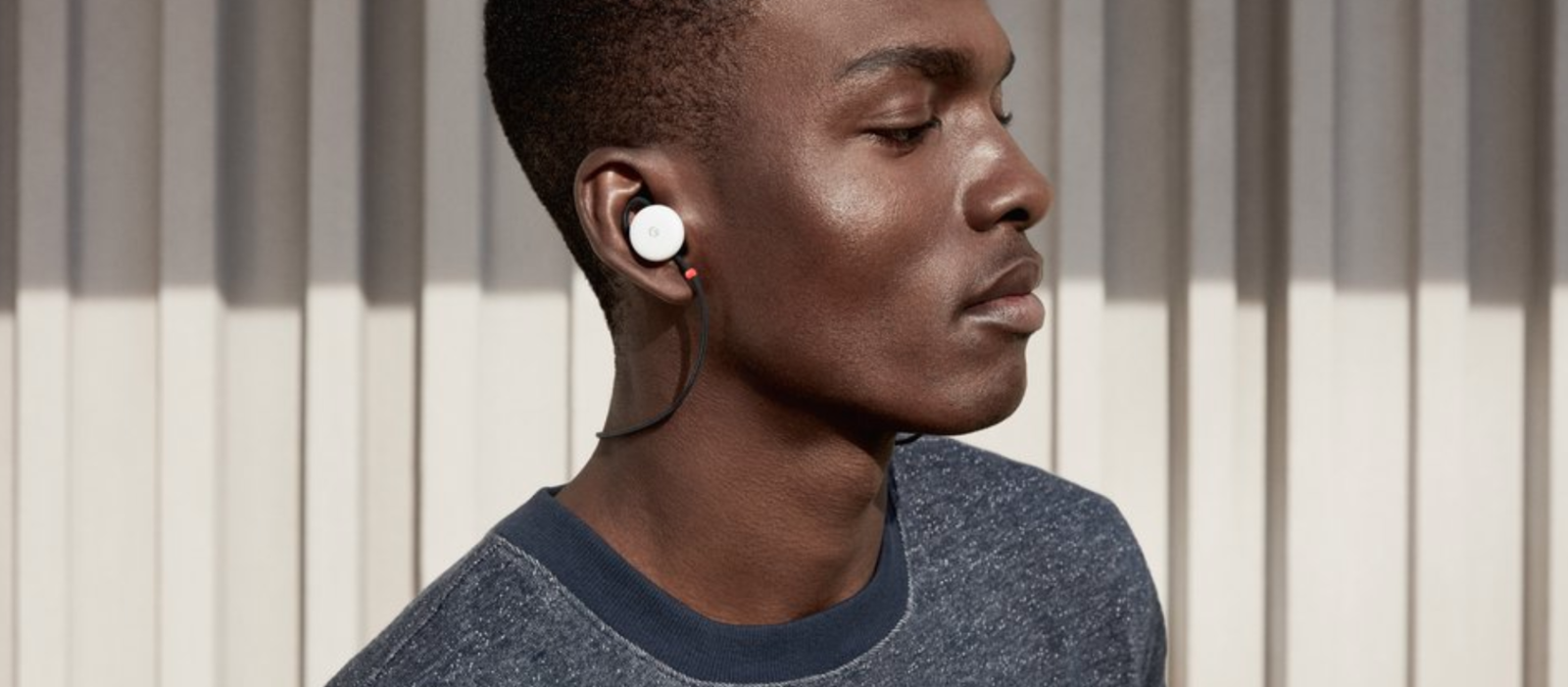 6.
The camera is incredible...and not just in perfect conditions.
The Pixel 2 comes with a 12.2-megapixel camera that, thanks to its wider aperture and HDR+, excels in all different kinds of light. It also excels in front of your face too, thanks to Selfie Portrait mode.
(And since we're talking about the camera, it doesn't hurt to add that it comes with gravity-defying Optical Image Stabilization too. In other words, say goodbye to unwanted blur!)
7.
The phone itself is water-resistant, protecting you from any hilariously costly mishaps.
Dropping your phone down the toilet is remarkably common. So, sanitary concerns aside, you'll be pleased to know that the Pixel 2 is water-resistant up to three feet for 30 minutes, in case the unthinkable does happen.
(Interestingly, it uses the same waterproofing material as what's found in off-road vehicles!)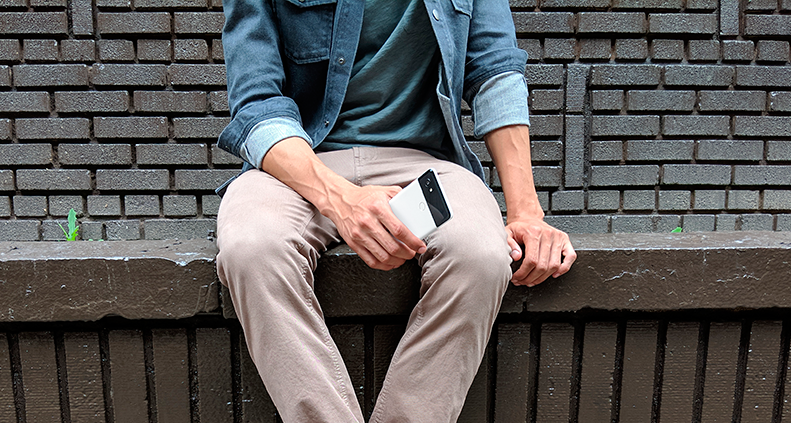 8.
You can get up to seven hours of battery life in just 15 minutes with fast charging.
Because nobody needs that panic when you've forgotten to plug your phone in overnight.
9.
Google designs the operating system, so...they know what they're doing.
Importantly, it also means that the Pixel 2 will be the first to get any system updates. Thanks to a Google guarantee lasting the next three years, it means you don't have to worry about your phone being made redundant in 12 months' time.
(An additional bonus: There's no bloatware or pre-installed apps slowing things down. So you can enjoy the OS as it was meant to be enjoyed!)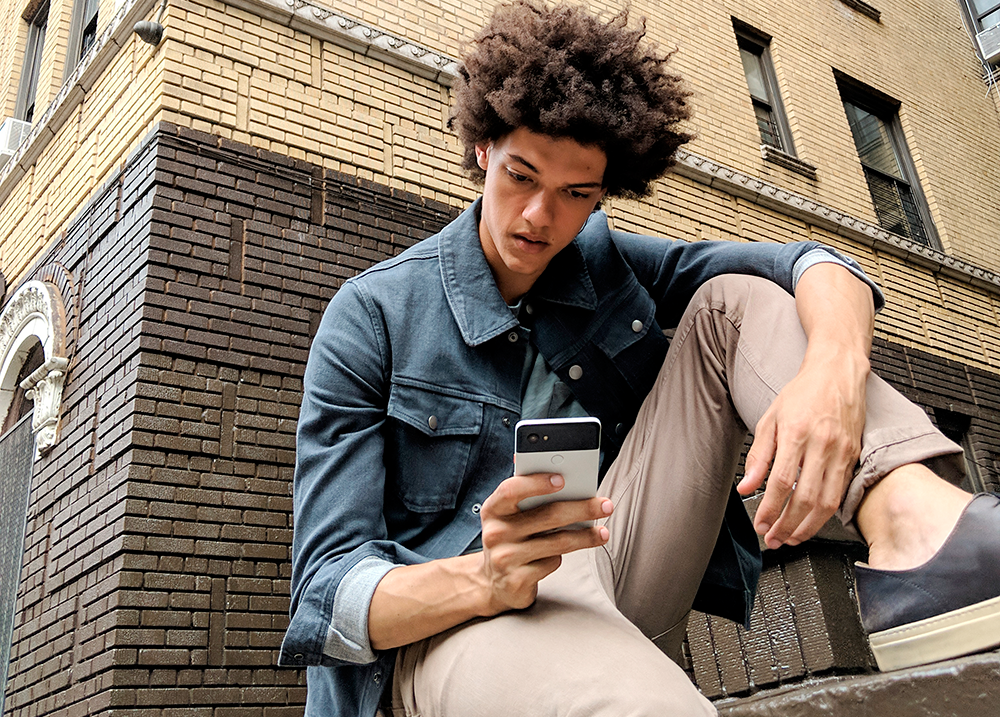 10.
The AR stickers ensure this will be a fun phone for years to come.
AR stickers are taking augmented reality to the next level. Announced at the same time as the Pixel 2, they include official collections based on franchises ranging from Stranger Things to Star Wars.
Trust us when we say it's the future!
Verizon is Google's exclusive wireless partner, making it the smartest no-brainer ever!
Pair Google's most advanced smartphone with America's most reliable network and enjoy the best of all worlds! Shop now!
Images and phone specifications provided by Verizon and Google