1.

Went swimming in a beach.

Went impromptu skinny-dipping.

Did a perfectly smooth dive.

Threw out the shells you collected.

Toasted some marshmallows.

Attended an outdoor concert.

Went to an outdoor movie screening.

Ate outside at a restaurant.

Turned on the air conditioner.

Said, "It's beautiful out."

Complained about the heat.

Rode somewhere on a bike.

Wore a bathing suit for over 12 hours.

Turned jeans into denim cutoffs.

Lost a pair of sunglasses.
How Many Summer Milestones Have You Accomplished?
What are you waiting for? Be spontaneous and knock a few summer staples off your bucket list today!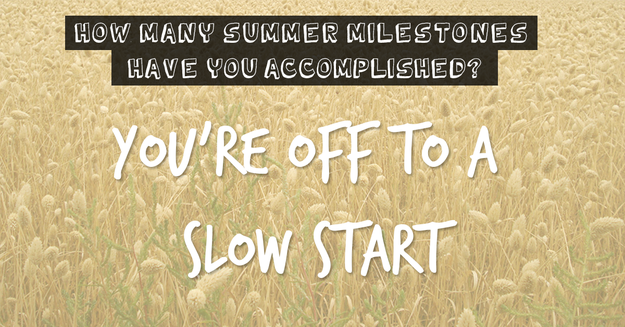 Every day you're hustling! You're making the most of your summer and enjoying the freedom of the long, lazy days. Work it!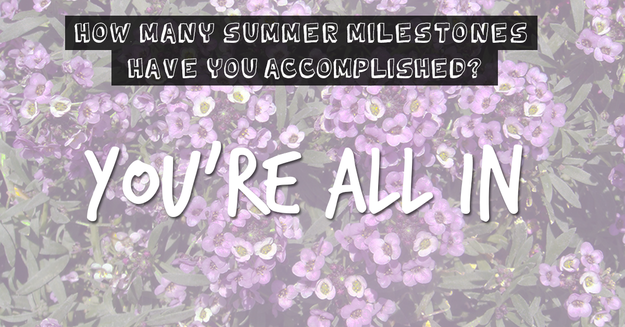 Your Instagram feed must be crazy smooth. Every block party? You're there. Every sunset? Covered. Every beach? Do we even need to ask!