This is Kim.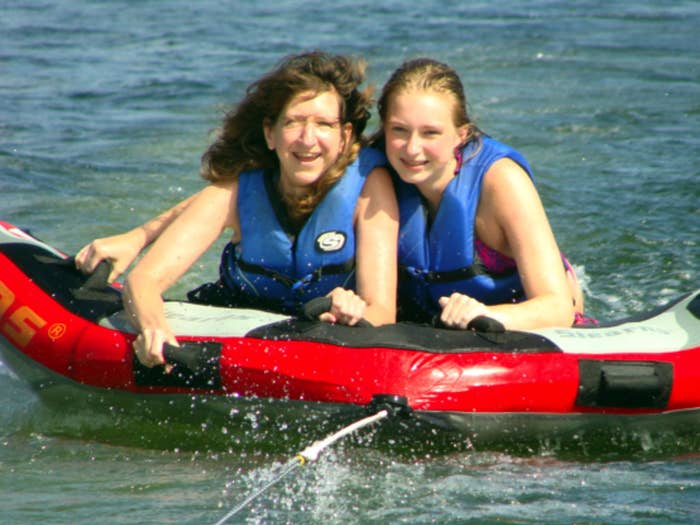 Kim is a 4-time breast and cervical cancer survivor.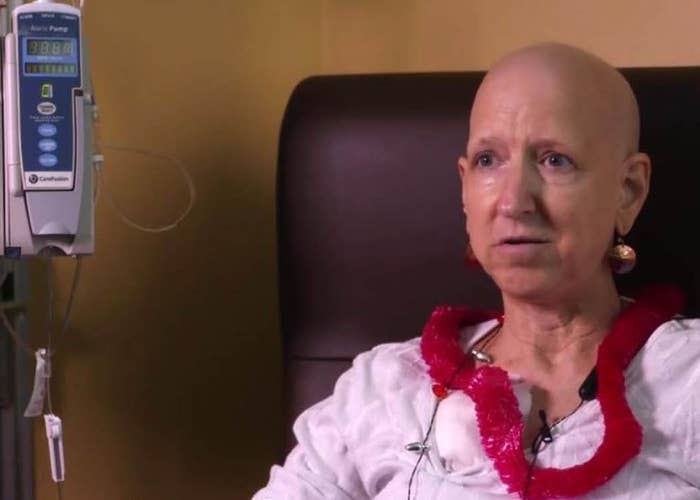 To show their support, Kim's friends accompanied her to every chemo infusion treatment.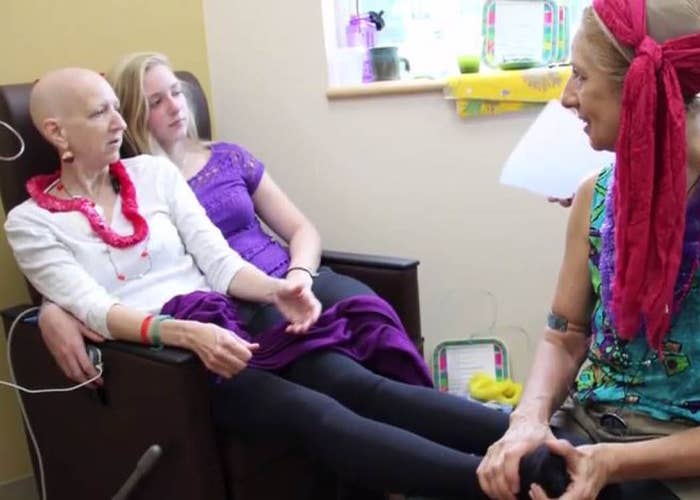 They brought food, music and activities to cheer her up.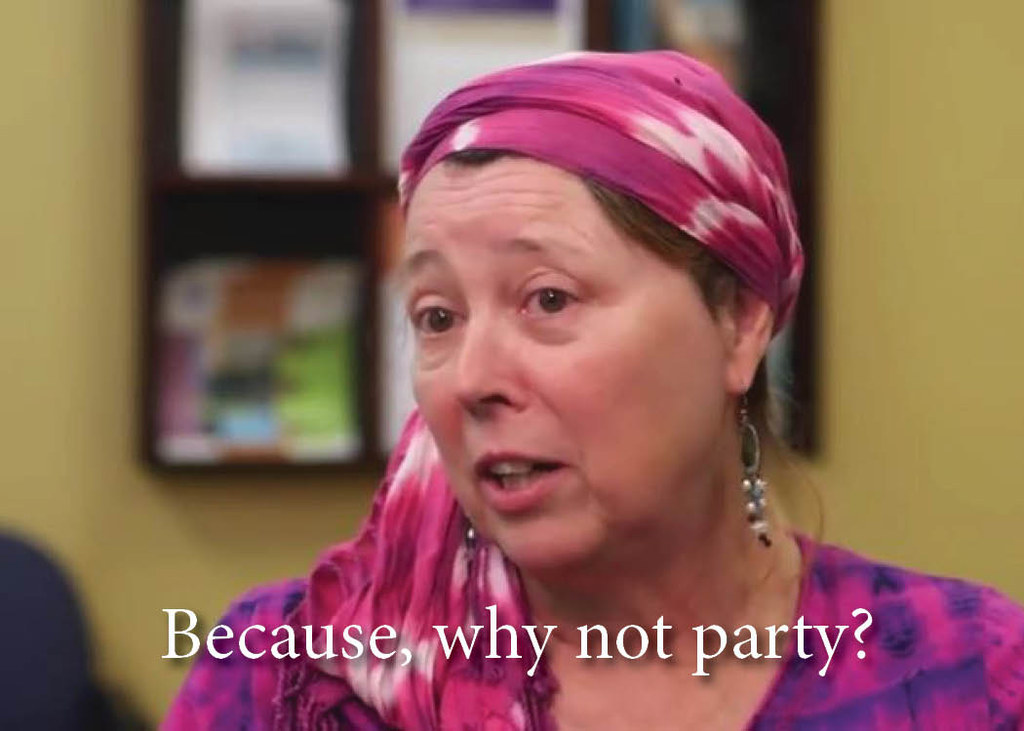 Each treatment session became a party, complete with themed costumes and props.
Like this Alice-in-Wonderland-themed party.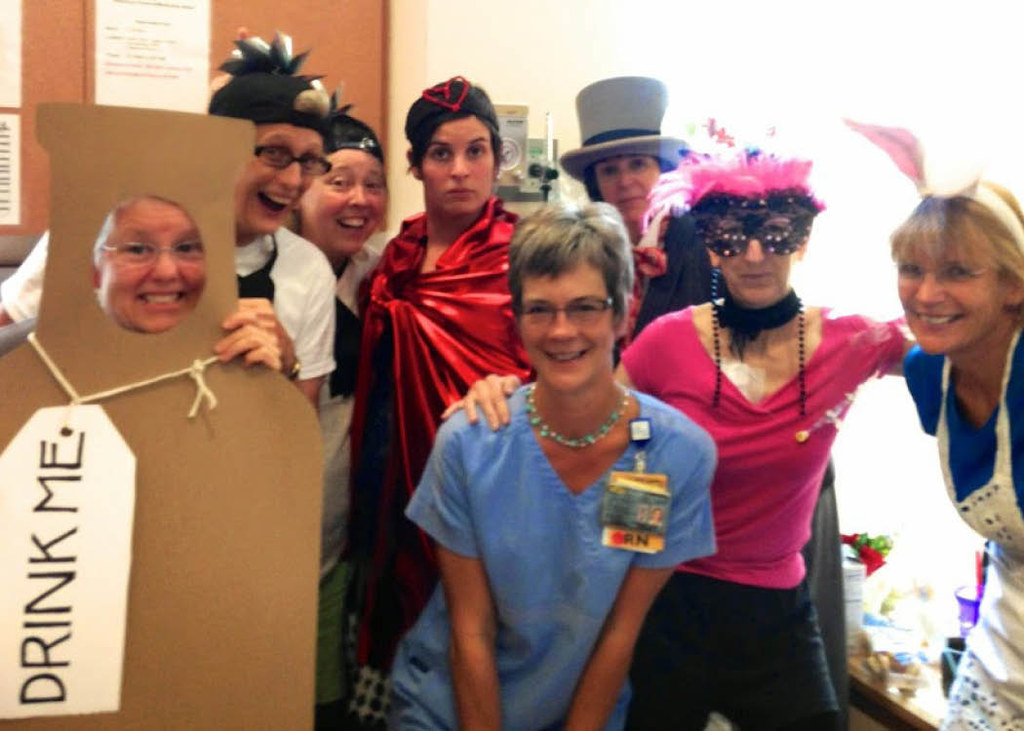 Or this '60s party.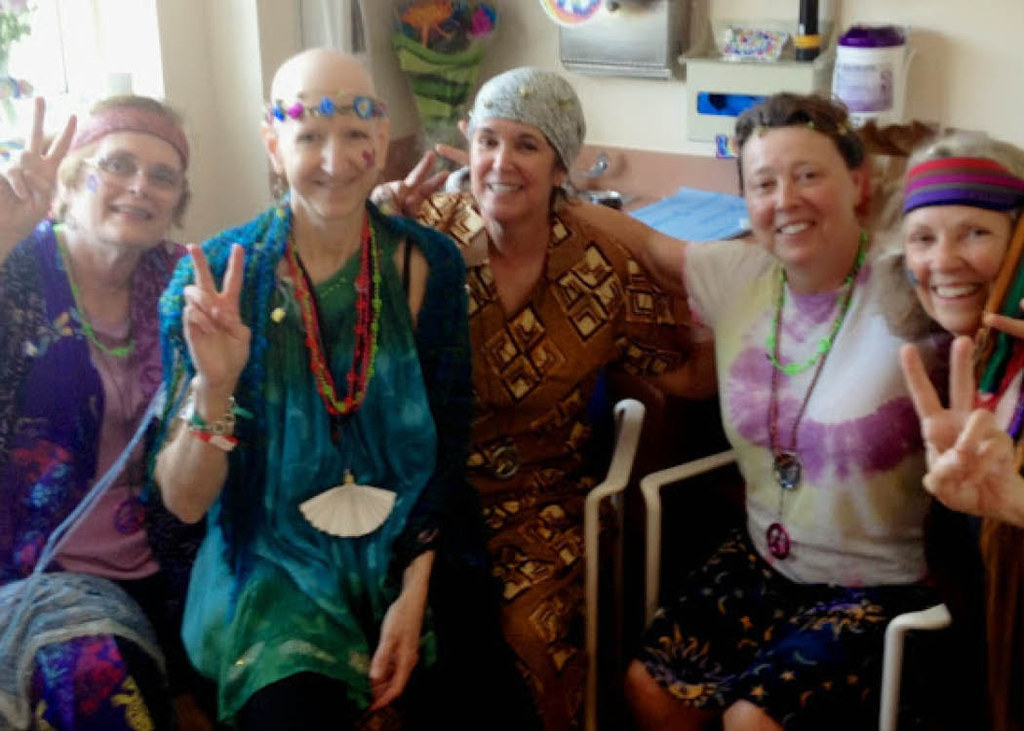 Or this pajama party.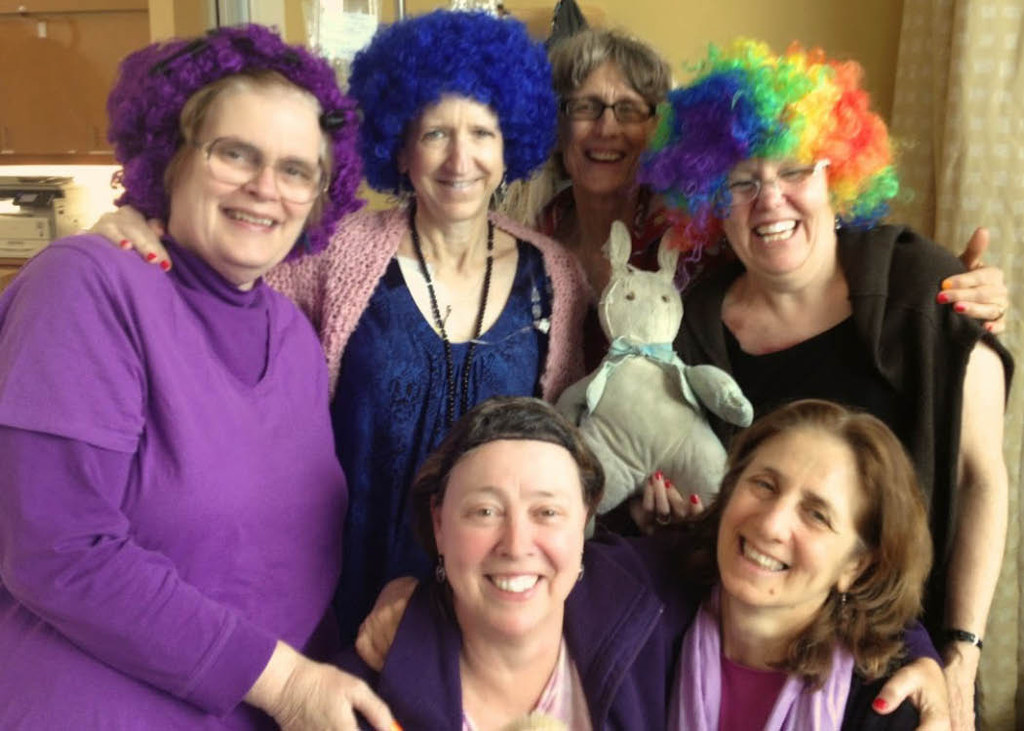 Other patients started scheduling their treatments at the same time as Kim's so they could join the party.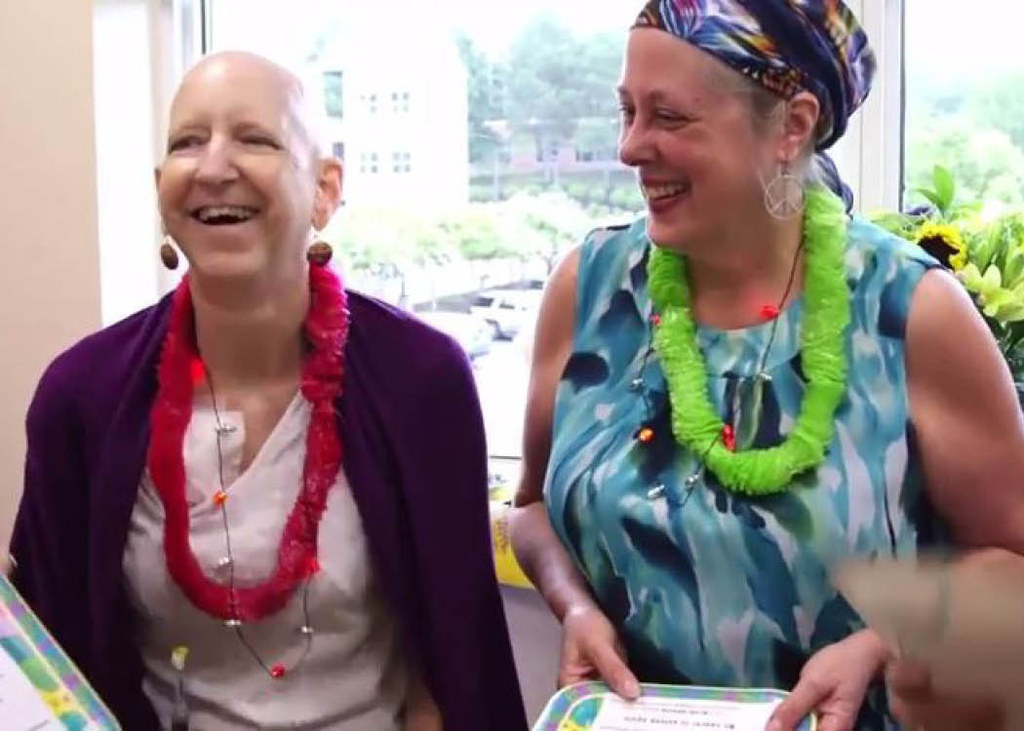 What started out as a way to distract Kim from the discomfort of chemo became a fun and healing experience for everyone involved.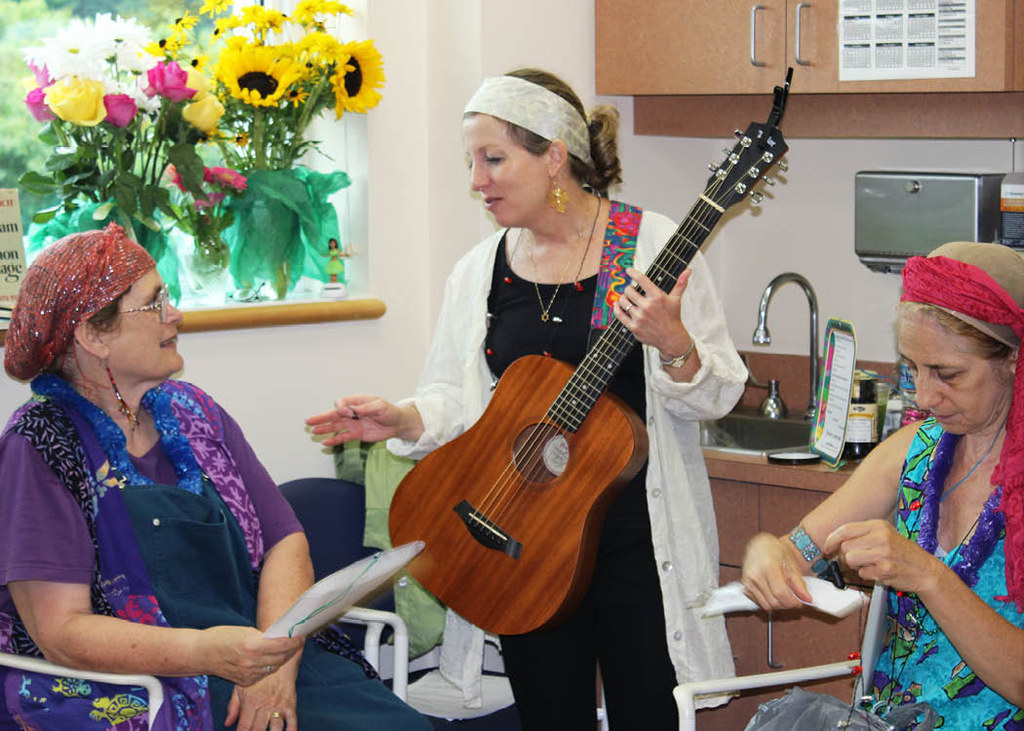 Then, after weeks of treatments, Kim finally heard the words she had been hoping to hear: "You have no detectable cancer."
She has "no doubt" that the positivity, joy and friendship that she felt from the parties helped in her recovery.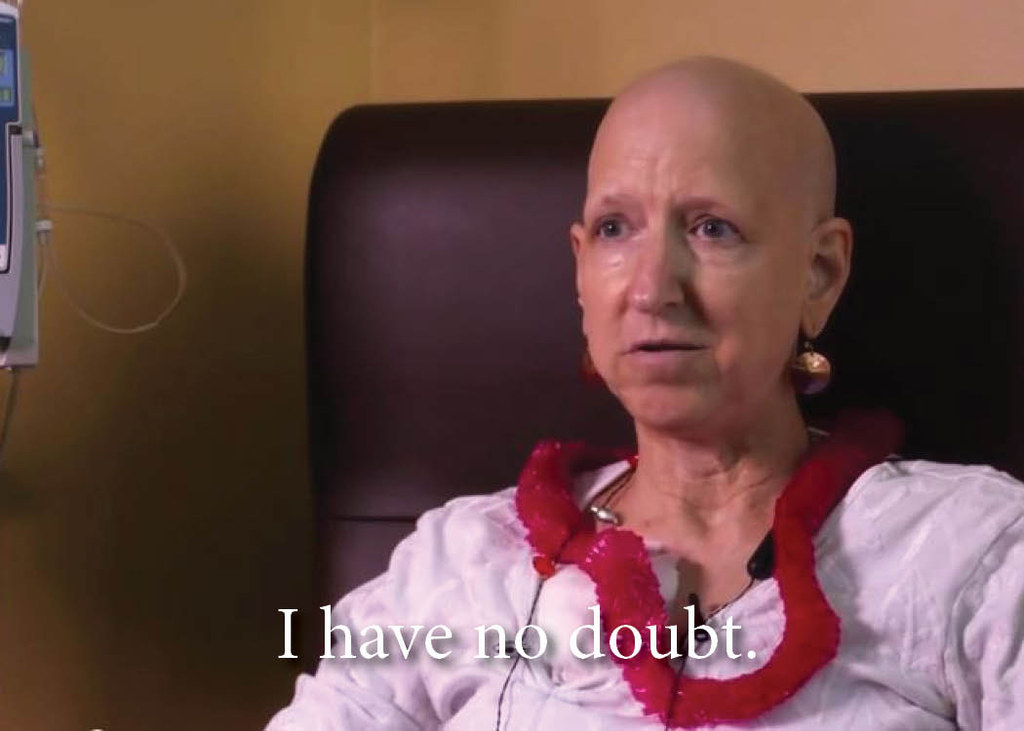 Kim says she's really going to miss all the partying, but she hopes that other cancer patients will continue the #ChemoParty tradition.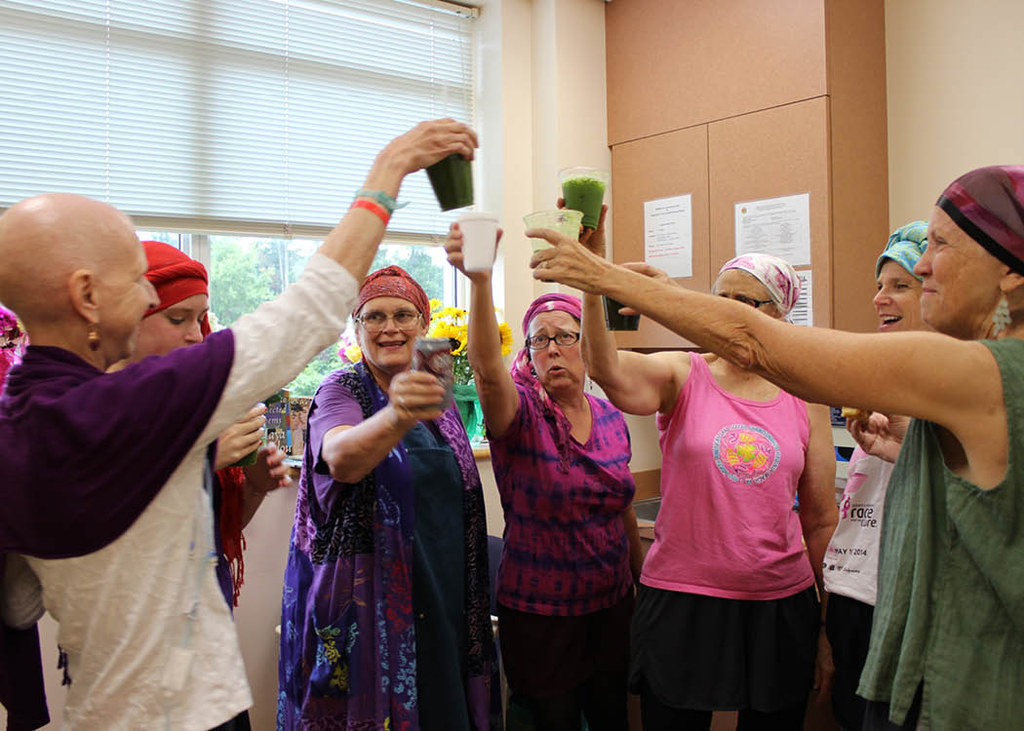 Because, why not party?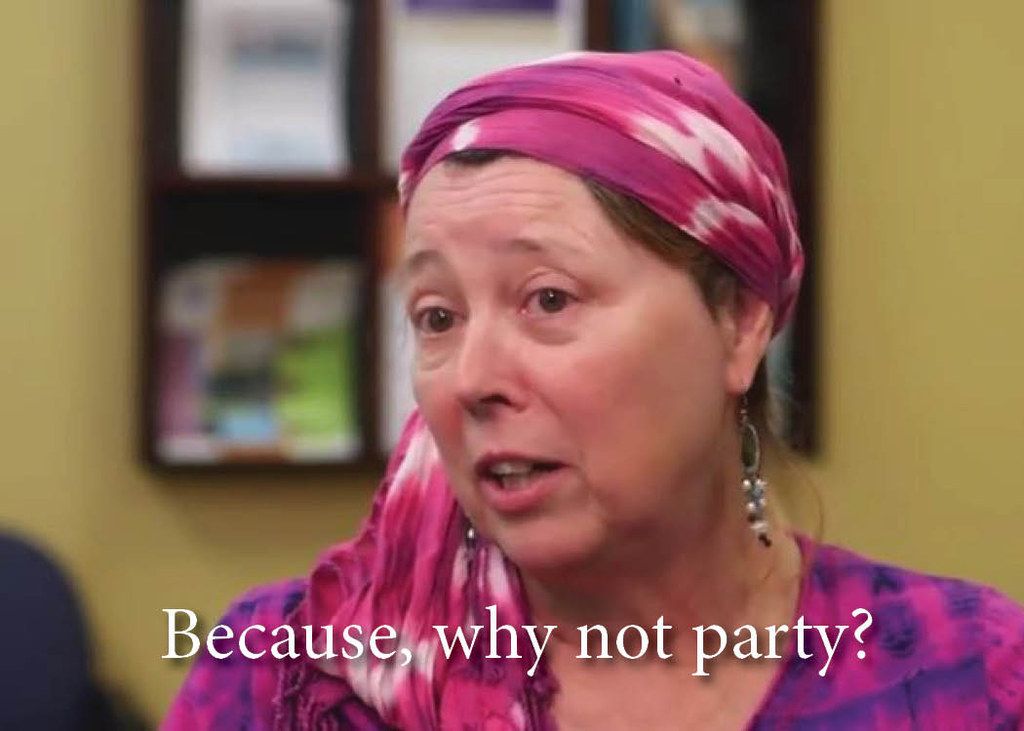 How to Throw a #ChemoParty
1. Pick a theme. Take inspiration from Kim and her friends: an Alice in Wonderland party, slumber party, beach party, or trip to Spain are a few ideas. That Harry Potter party you've only dreamed of having is now a real possibility.
2. Get creative. Put together a costume, plan some simple activities, pick out festive snacks. A wig, some coloring books, your favorite music and takeout can go a long way!
3. Invite friends. And then invite more friends. The more the merrier (and the more to help you). Bonus points if you know someone who plays an instrument.
4. Have fun with it. It's a party after all!