Pesto-Stuffed Chicken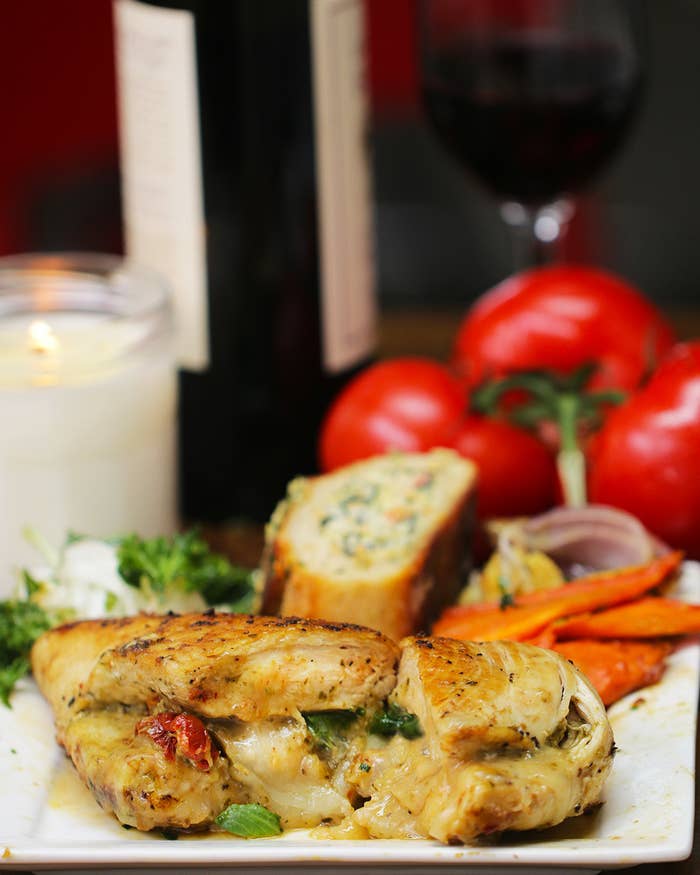 INGREDIENTS
3 chicken breasts
1 tablespoon salt
1 tablespoon pepper
12 sun-dried tomatoes
3 tablespoons pesto
3 ounces mozzarella cheese, shredded
3 tablespoons oil for pan frying
PREPARATION
On a cutting board, salt and pepper both sides of each chicken breast with approximately ½ teaspoon salt and ½ teaspoon pepper, per side.
Slice each chicken breast horizontally along the side to create a pocket for the filling.
Stuff each breast with approximately one ounce of mozzarella cheese, one tablespoon pesto and four sun-dried tomatoes. If the chicken breast does not close fully with the filling, try securing with a wooden toothpick.
Heat oil in a skillet over medium heat.
Pan fry for about 5-8 minutes, per side, depending on the size of the chicken breasts, until the cheese is melted and the chicken is cooked through.
Serve warm and enjoy!