Katz's Deli Is Iconic: This Is Exactly What To Order When You Visit
This may be the best lineup of all time.
Feast your eyes on the ultimate order at the world's oldest deli:
These homemade latkes are just one menu item must.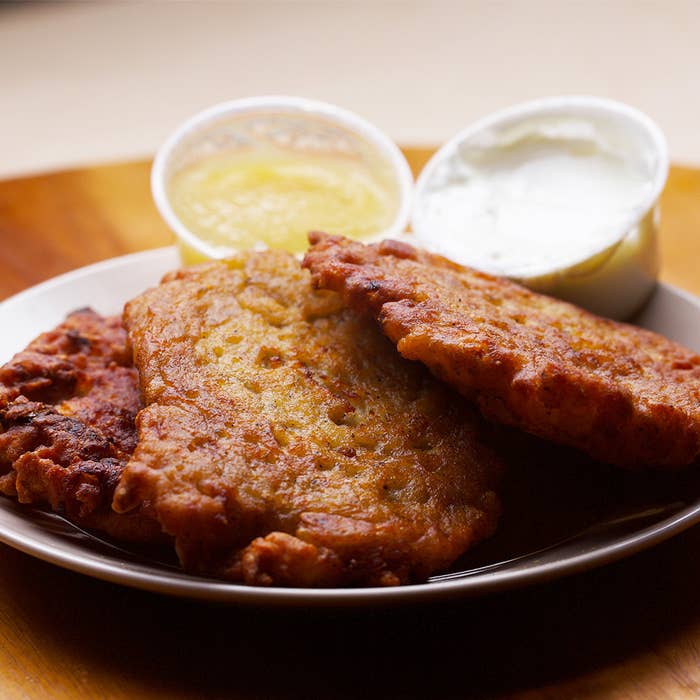 Here is the official "Ultimate Order" list:
1. Matzoh ball soup
2. Frankfurter with mustard and kraut
3. Pickles
4. Square potato knish
5. Pastrami sandwich on rye, nice and juicy
6. Blintz
7. Chocolate egg cream
8. Latkes, of course.