Meet Sha'Carri Richardson. She's currently the fastest woman in America, and on her way to the Tokyo Olympics this summer to win the gold for our country.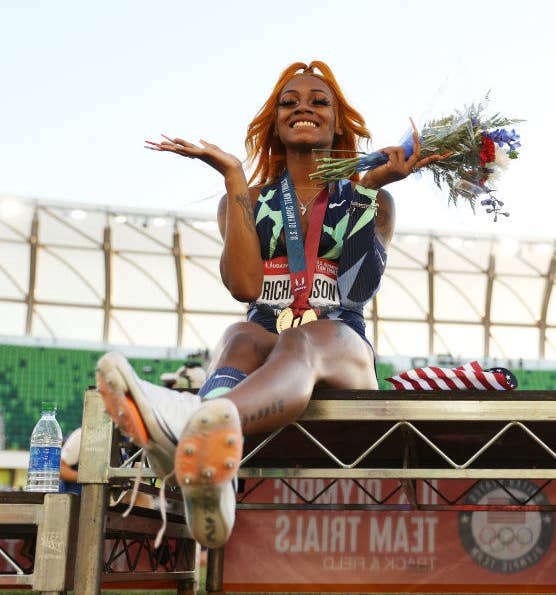 Over the weekend, the 21-year-old track star dominated in the 100-meter dash, making her the newest member of the US Olympic team.
She's not only hardworking, but she wants the world to know it too.
When asked if she had a message to share after the race, let's just say Sha'Carri kept it very real.
"I just want the world to know that I'm that girl," she told an NBC reporter. "Every time I step on the track, I'm gonna try to do what it is that me, my coach, and my support team believe I can do."
She also has the support of the entire internet. Fans went crazy online after her incredible win.
Richardson qualified with an impressive 100-meter time of 10.86 seconds. It was .13 seconds faster than Javianne Oliver, who finished second.
After the race, the young athlete — who's originally from Dallas — said that the year has been "crazy" for her, later revealing that her biological mother had passed away a week before the race. But, Sha'Carri added, "I'm still choosing to pursue my dreams, still coming out here, still here to make the family that I do have on this Earth proud."