During the show, the rapper received praise for kissing one of the dancers at the end of his performance.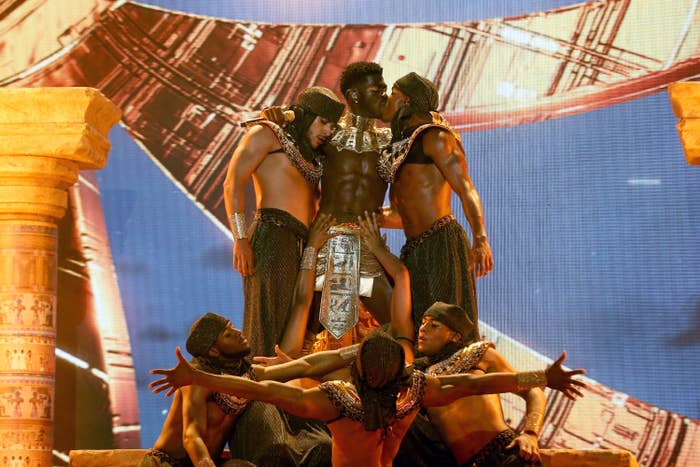 Yesterday, Madonna took to her Instagram story to share a picture of the moment with a picture of her kissing Britney Spears at the 2003 MTV Video Music Awards with the caption "#DidItFirst."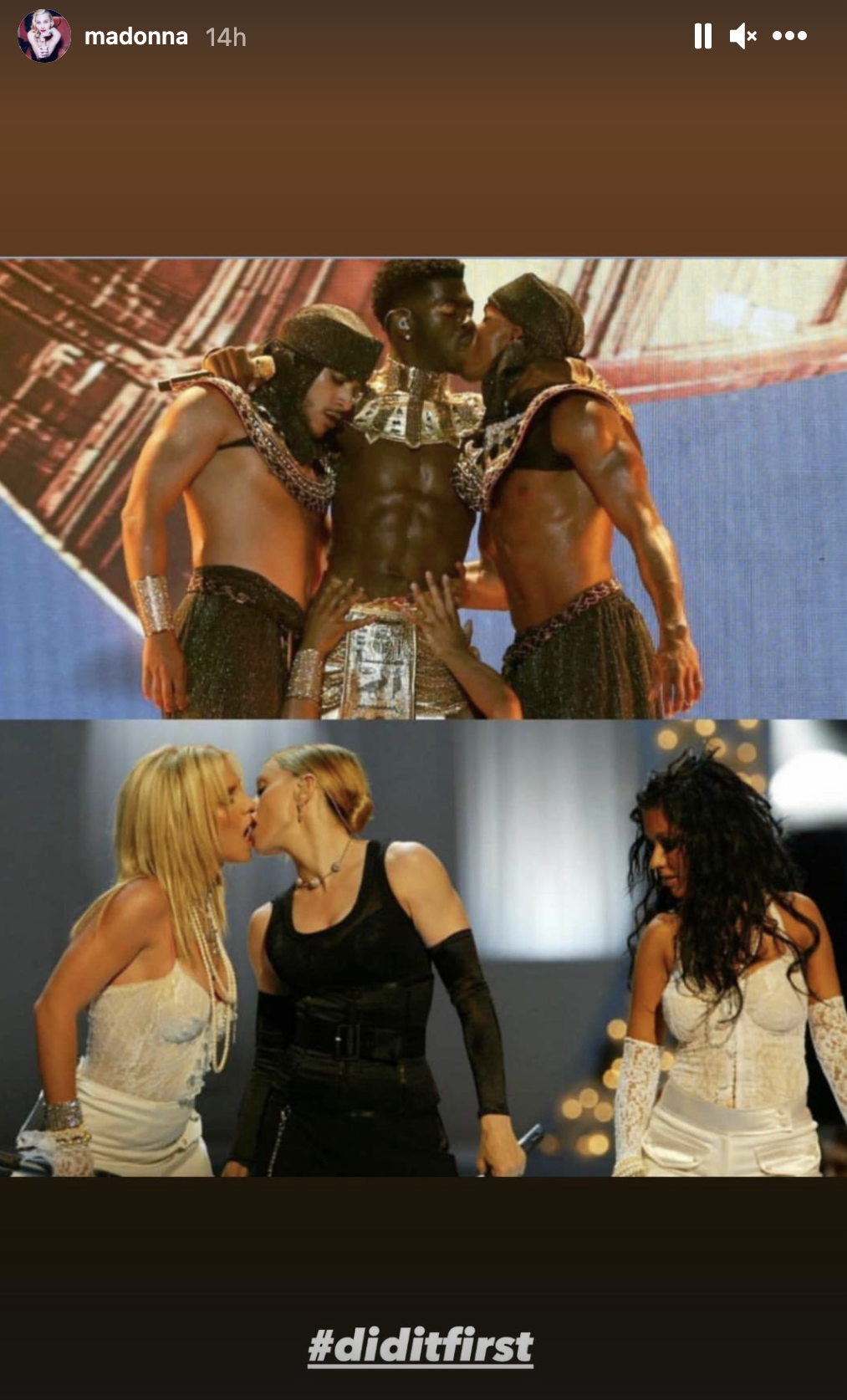 Fans were very quick to point out why there were some noticeable differences between what Lil Nas X and Madonna did.
This person called Madonna's kiss "queer baiting" compared to Lil Nas X, who is a part of the LGBTQ community.
Another person broke it down even further, saying: "She's a white heterosexual woman who capitalized off a lesbian fantasy."
This person called Madonna's post "vile."
It was also pointed out by another critic that the Instagram story was "so out of touch with reality."
However, the king himself has spoken. Lil Nas X replied to a tweet about the incident and said he's actually friends with Madonna.
"Me and Madonna are friends," he wrote. "It's just a joke."
Madonna has yet to respond to the criticism, but if I know one thing about Madonna, it's that she won't be silent for long.