Kid Cudi's Painted Nails Caused Such A Stir On Instagram That He Had To Turn Off His Comments
People are really this mad over nail polish?! Wild.
Just a friendly reminder that Kid Cudi doesn't care what you think.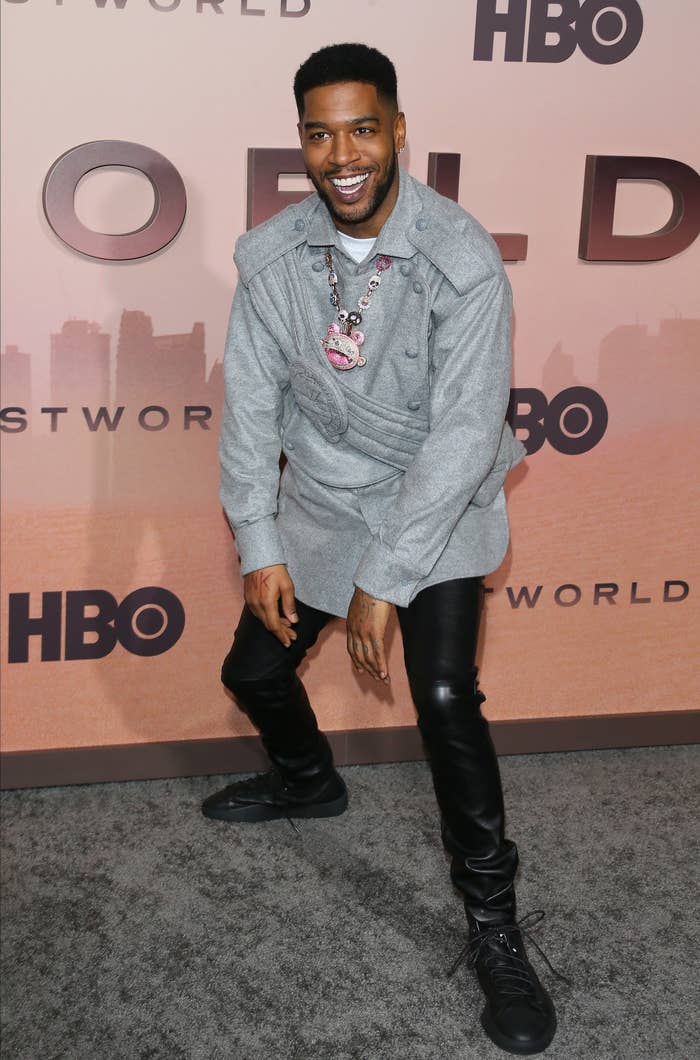 On Saturday, the rapper turned off the comments on his Instagram posts after people criticized the artist's painted nails.
The musician posted a picture of himself throwing up a peace sign with his orange and blue nails on full display.
"Turned my comments off on Instagram," he wrote on Twitter. "Seems people really have a problem [with] me painting my nails. I got tired of blockin so many accounts. I really need [you] to understand, if u dont like me doin this or anything I do, please dont buy my albums, dont come to my shows. Fuck way off."
So I guess when it comes to the haters: stay pressed.