There are technically no winners and losers at the Met Gala, but if there were, then I'd say Elliot Page took home the gold.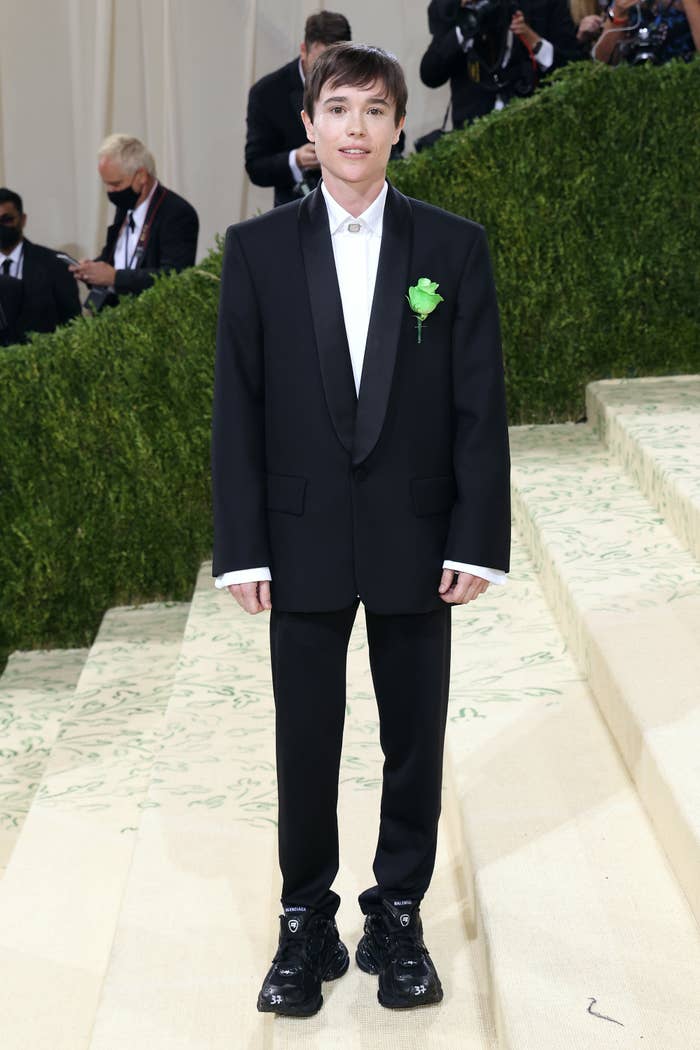 On Monday night, the actor made his first official red carpet debut since transitioning. He used the opportunity to pay tribute to the legendary Oscar Wilde.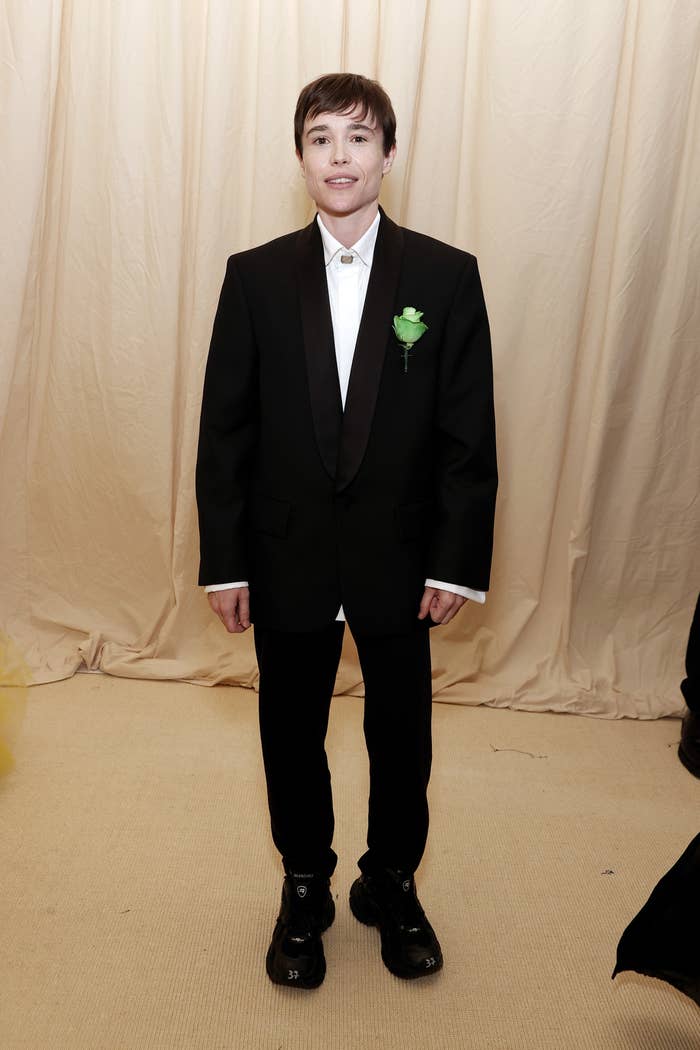 The theme of this year's Met Gala was "American Independence," and Elliot's look nailed it for a subtle yet powerful reason.
The star wore a black Balenciaga suit with a green rose pinned to his lapel.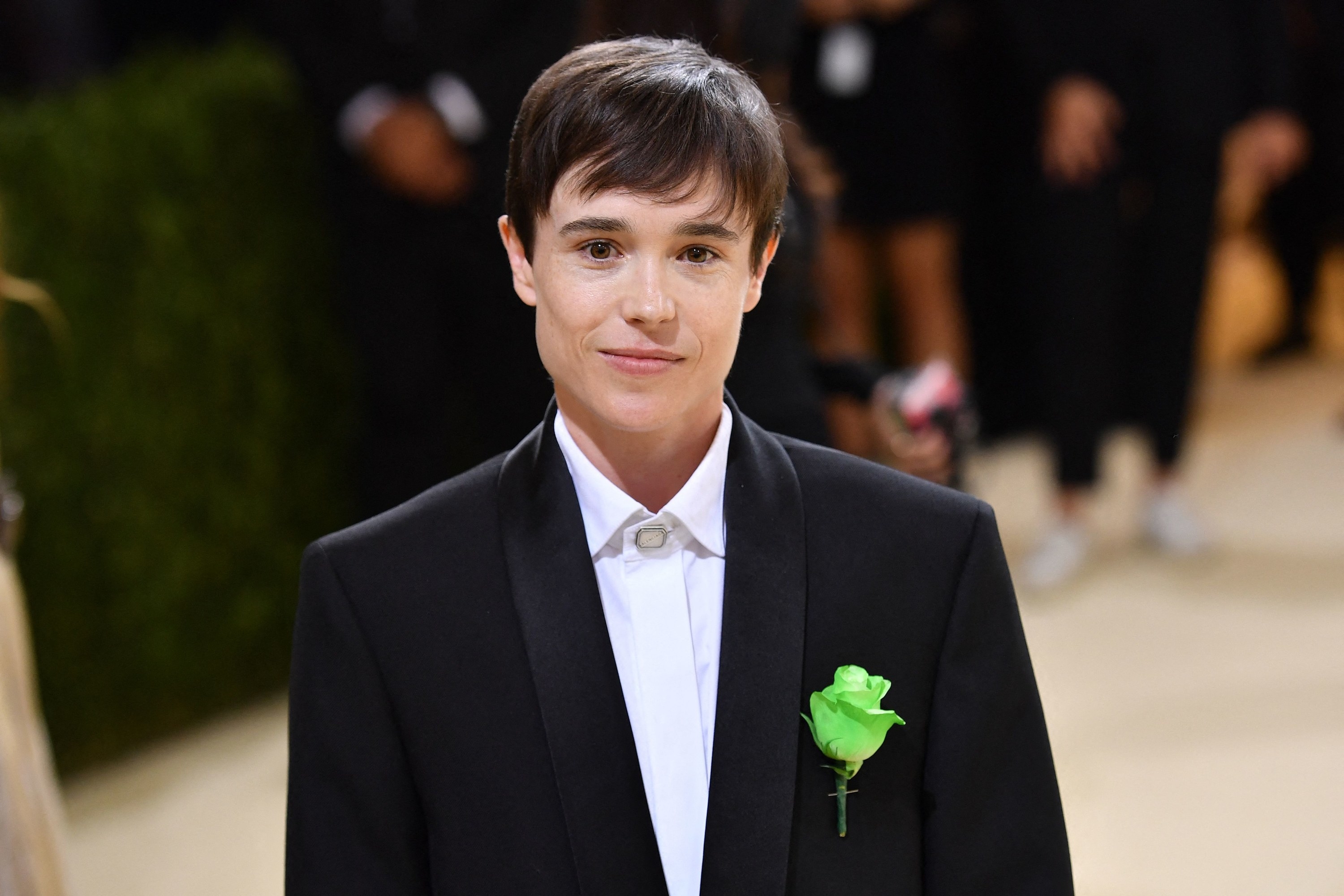 The rose was paying homage to writer Oscar Wilde, a gay playwright, whose relationship with another man got him convicted of "gross indecency."
Oscar's most notable photograph also features him wearing a green carnation on his lapel.
Elliot came out as trans in December 2020 and has been very vocal about the toll being on a red carpet in feminine clothing took on his mental health.
"There was so much press, so many premieres all around the world and I was wearing dresses and heels to pretty much every single event," he shared. "For a long time, I could not even look at a photo of myself."
"I love that I am trans," he said. "And I love that I am queer. And the more I hold myself close and fully embrace who I am, the more I dream, the more my heart grows and the more I thrive."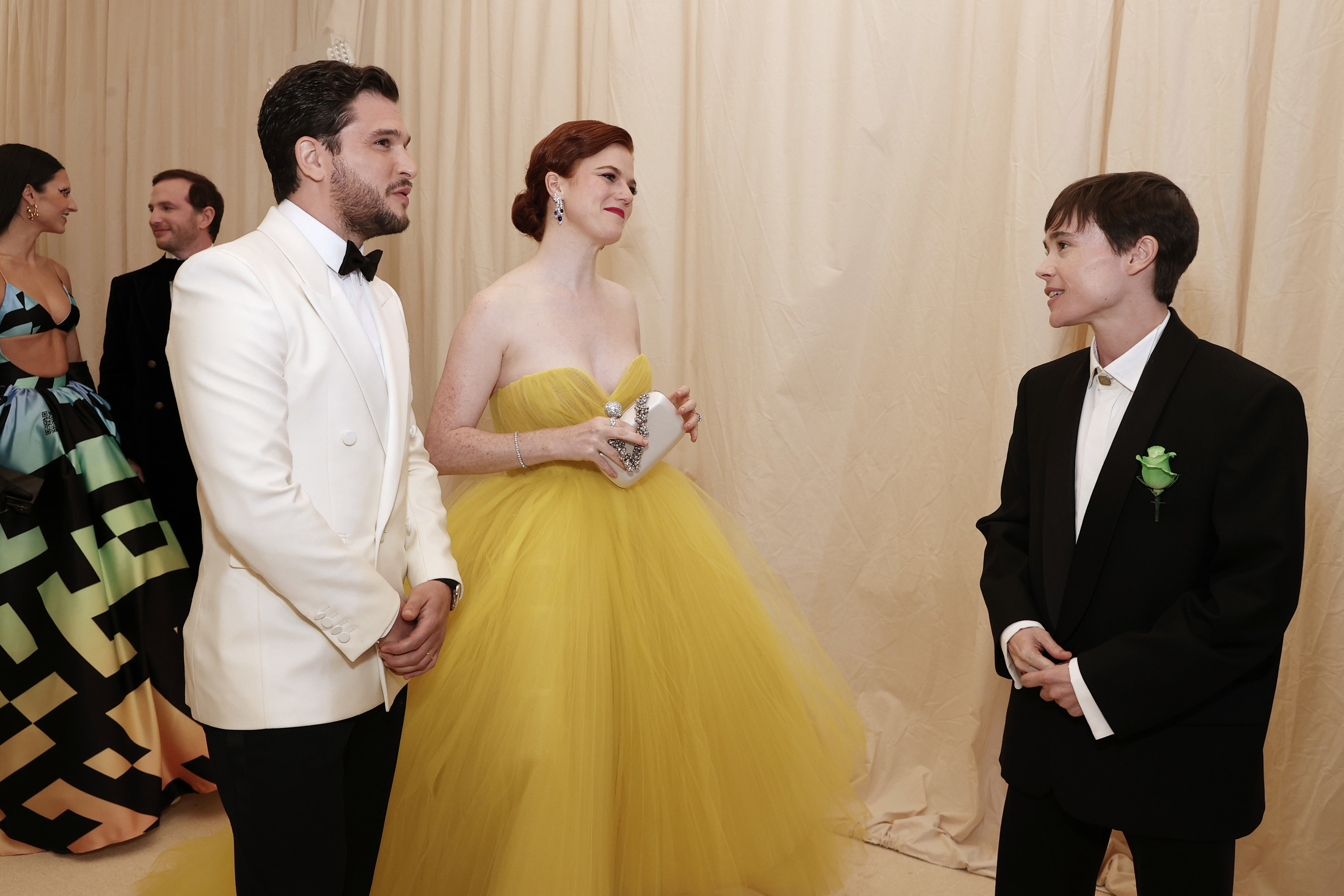 Good to see you living the life of your dreams, Elliot.