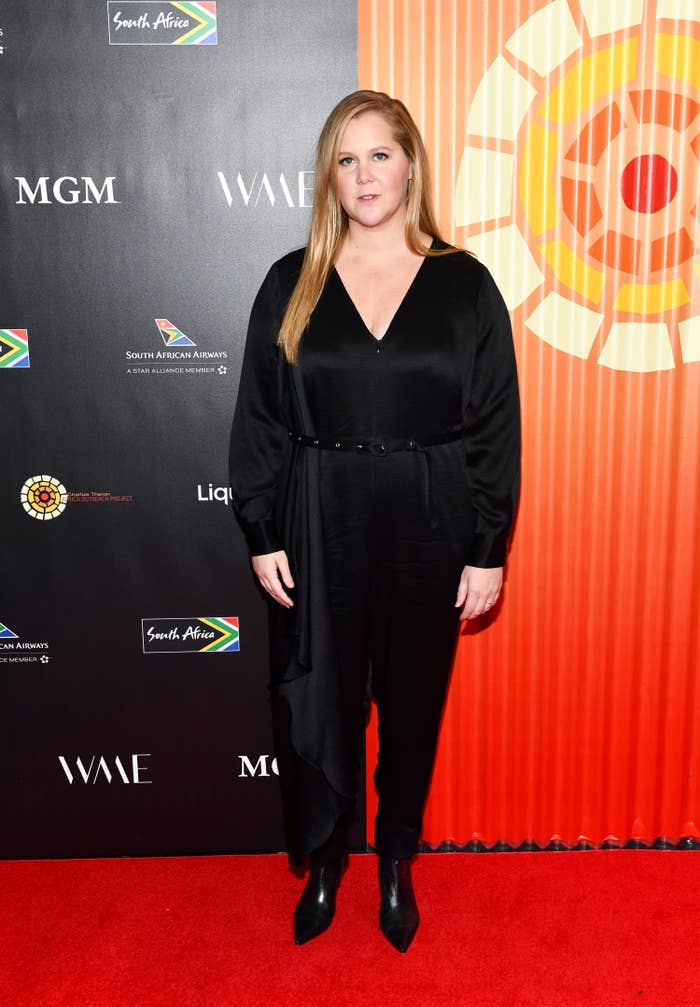 On Tuesday, Amy hilariously re-created the video on the same staircase with her friend and fellow comedian Rachel Feinstein.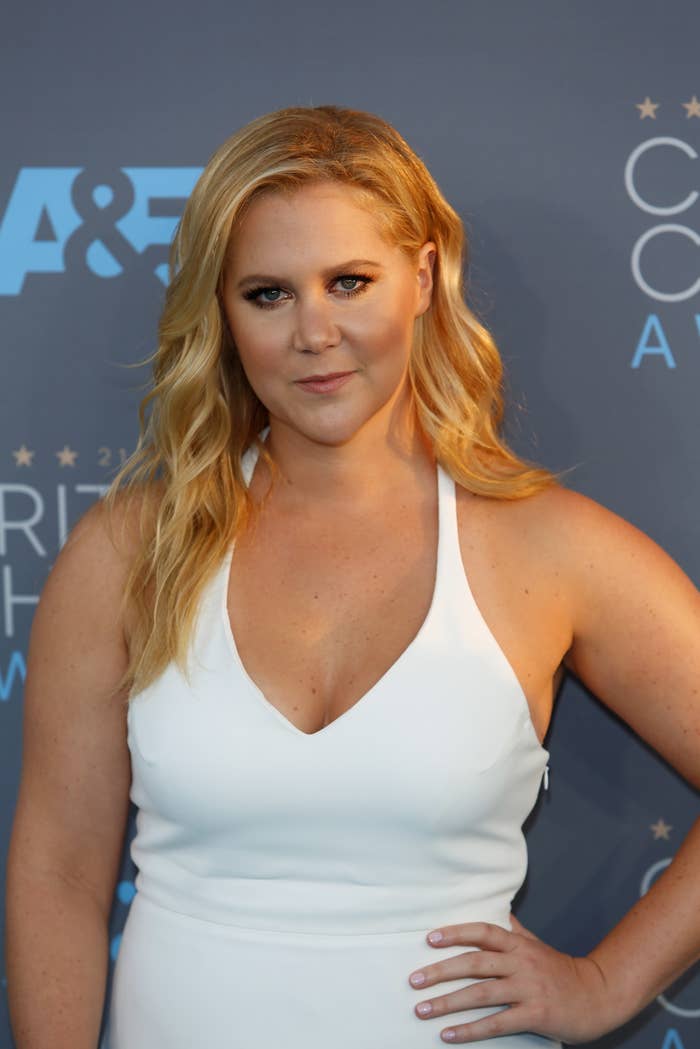 In the video, Amy cut together footage from both Chrissy's video and her own rendition.
Chrissy was going for a Marilyn Monroe vibe in a long, white, flowing dress, and Amy opted for a fresh-out-of-bed and on-your-way-to-the-couch vibe in a pretty pink T-shirt dress. Both iconic in their own right.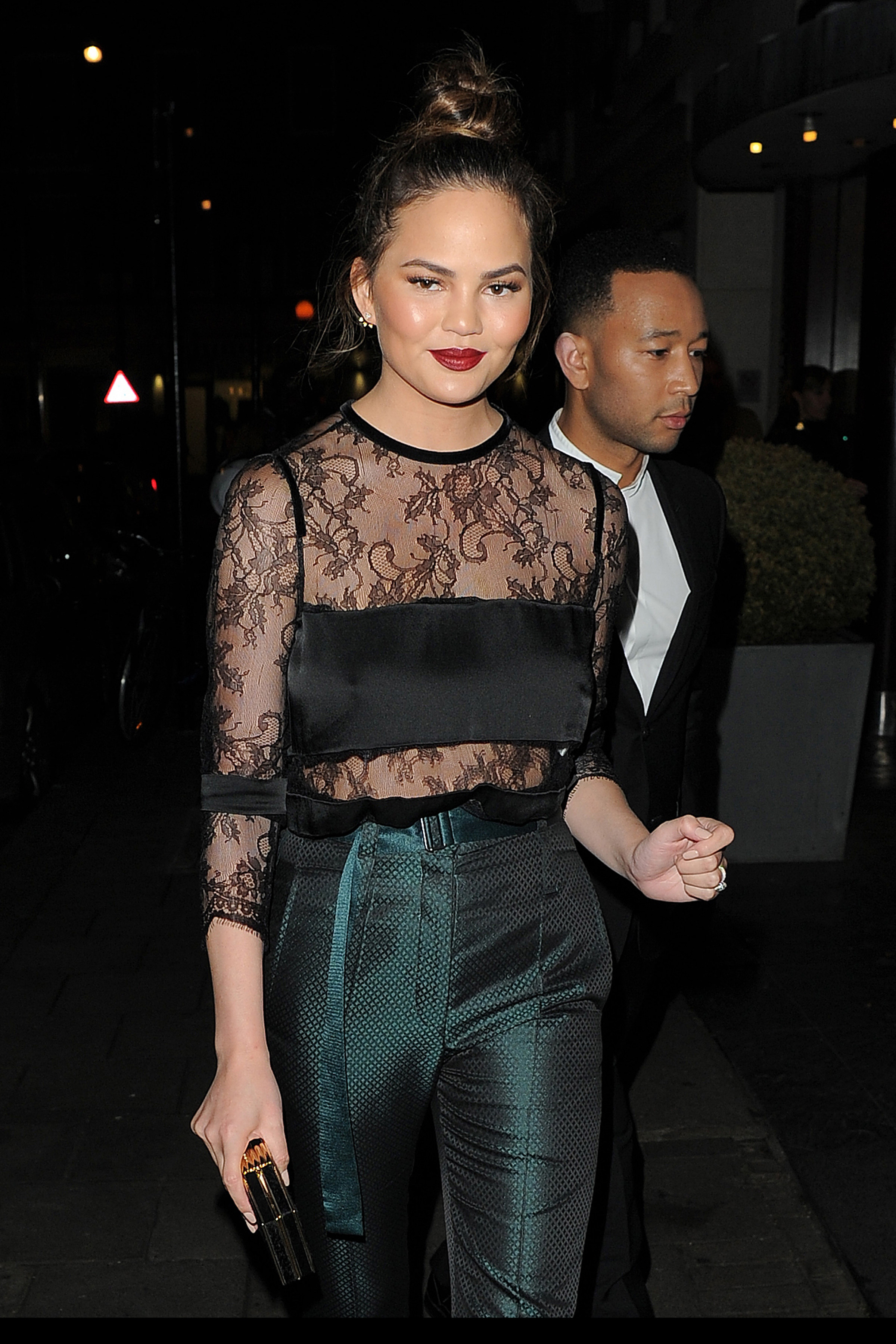 Chrissy captioned her original video, "Well that was magical. Goodnight Martha's Vineyard. I have fallen in love with you hard!!"
Amy made it clear the video was all in good fun with her caption. "Tribute," she wrote. "We love you Chrissy Teigen."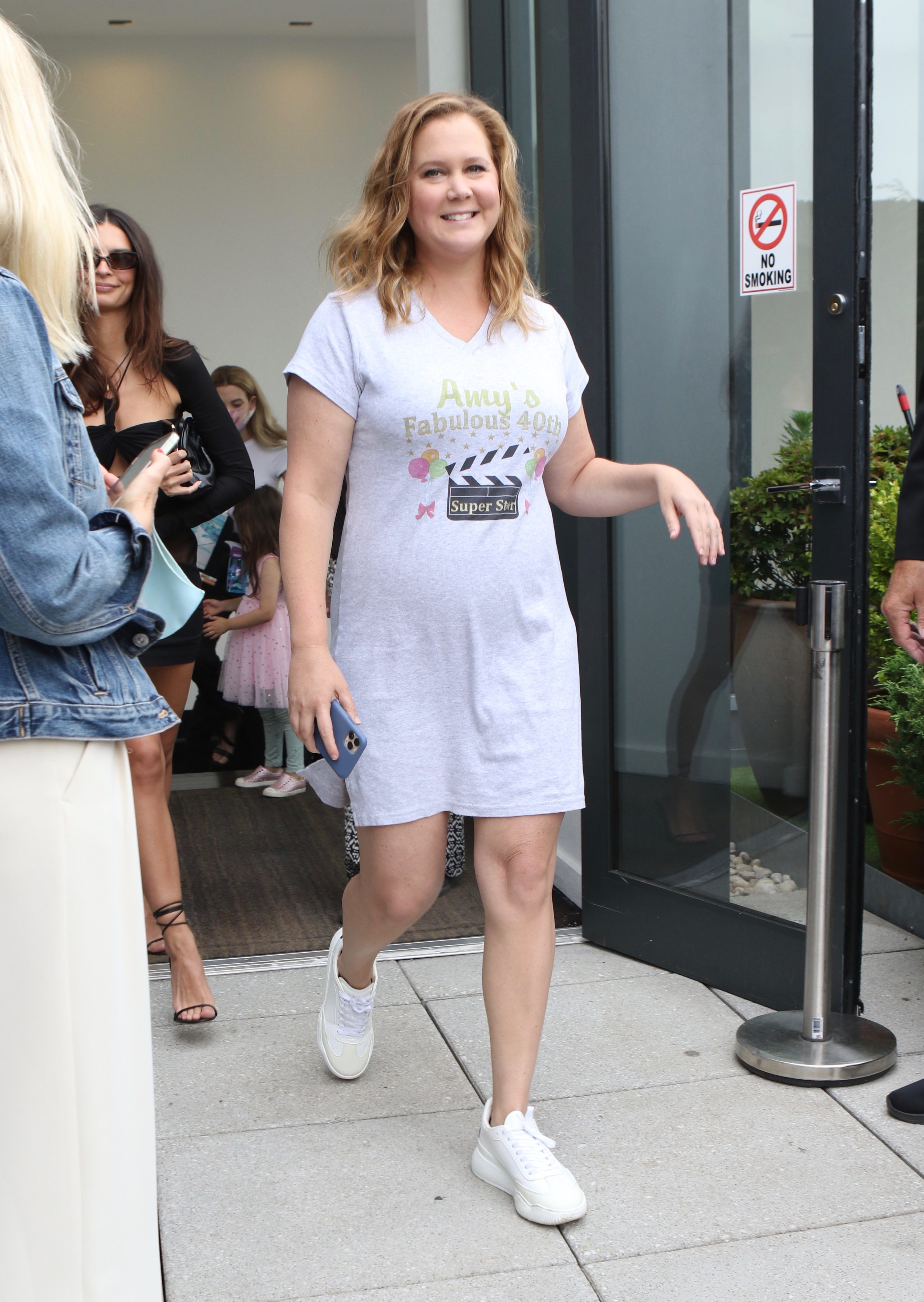 Chrissy saw the video and had the best response: "Oh it's on."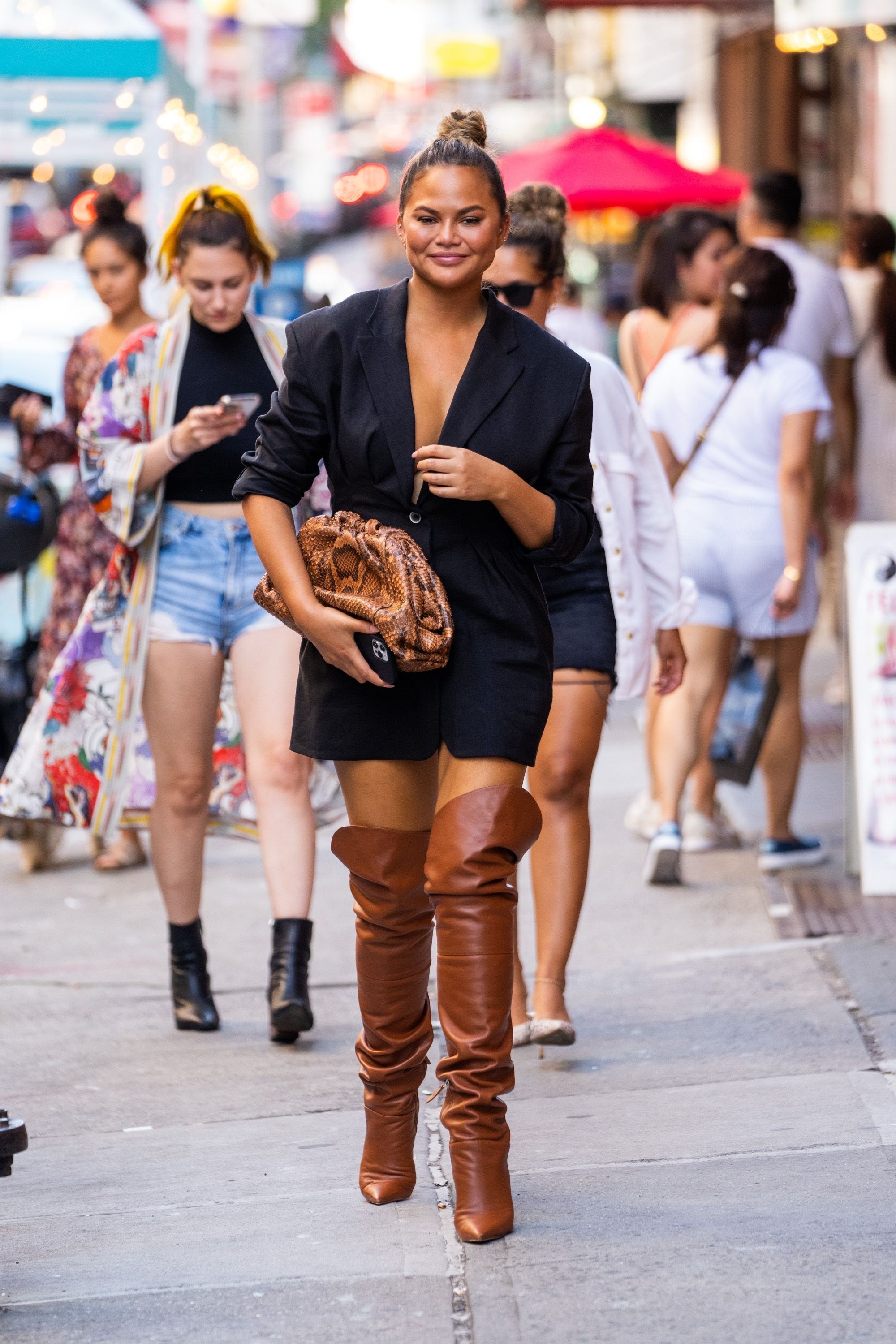 Well, let the celebrity social media wars begin! We can't wait to see how she gets her viral revenge.