Alright, you guys I don't want to alarm everyone. But we are ALREADY IN THE SECOND MONTH OF 2017 (why am I yelling?) and it feels like only yesterday we were stuck in the sewerage pipe that was 2016. Well, Technically, it was only 34 days ago but who's counting?........ Anyway, 2017 so far has been, um, interesting – mainly due to the current political landscape and controversial policies made by A̶m̶e̶r̶i̶c̶a̶n̶ ̶H̶i̶t̶l̶e̶r̶ President Donald Trump, and even in Australia, we are dealing with the uncertainty floating around because of it........................... Fear, not fam! Because I'm the gift that keeps on giving I've put together a post to take our minds off politics and to remind y'all that there's still good and pure in the world, even if the zombie apocalypse feels more favourable right now (i could totally pull off zombie sheik, just saying).....................2017 hasn't been all bad I promise. These are the baller things that have happened so far.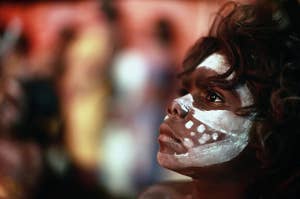 So, it seems fucking preposterous to me that we celebrate Australia day on the day where the "first" white fleet invaded the native land where indigenous people had been living peacefully on and as proud custodians of for over 60000 years. On January 26th, 1788 our forefathers came here and started one of the worst genocides the world has ever seen. This and other atrocities to the Aboriginal people continued from this date to hundreds of years later and even to this day. There is nothing to celebrate about what happened on that day. Don't get me wrong, I love Australia. I love the laid-back Australian way of life, the Australian mateship and our beautiful land and beaches. And let's be honest nothing makes me happier than beer, sausage sizzles and days where I don't have to go into work. But recognising Australia history for what it is, there are so many better days in the year to celebrate our pride. I've listed my best picks below.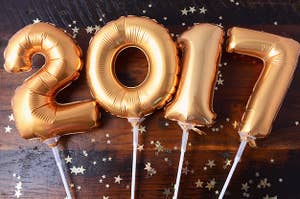 So 2016 is finally over. We can all agree it was a big trashcan and now we are reasonably certain 2016 S isn't happening let's take a collective sigh of relief and move on with our lives. BYE FELICIA. Now you guys, I don't want to excite you too much. BUT. I've made some predictions for what 2017 will bring and I'm 95% confident that all of my predictions are accurate AF. Check them out.....