When I was eight years old, all I wanted was red hair, a best friend like Diana Barry, and a PEI farmhouse. Like many little girls growing up in the Maritimes, I felt a natural connection to Lucy Maud Montgomery's irrepressible heroine: Anne of Green Gables.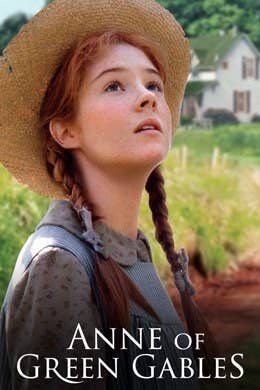 These secret Anne of Green Gables destinations in Prince Edward Island will make any Anne fan's childhood dreams come true.
1.
Lucy Maud Montgomery's Cavendish Home
2.
Lucy Maud Montgomery Birthplace
3.
Kensington Railway Station
4.
The Anne of Green Gables Museum
5.
The Montgomery Inn at Ingleside
6.
The Holland College Campus
7.
The L.M. Montgomery Lower Bedeque School
10.
The Cavendish Post Office
11.
Cape Tryon Lighthouse
13.
Seacow Head Lighthouse
15.
Confederation Centre of the Arts
16.
Green Gables Heritage Place
Tell us: Is Anne your kindred spirit? What dreamy PEI destination is on your wish list? And who will you take with you when you go?
This fall, BuzzFeed Canada is taking you on a virtual trip from coast to coast. Check out how BuzzFeed is highlighting different provinces and territories while bringing you more Canada content!