If you haven't heard of Amazon's highly-coveted clothing line The Drop, it consists of exclusive collections created by international trendsetters.
While I've ~dropped~ in on (and drooled over) their storefront many times, this green jumper from their 'staples' collection is my first foray into discovering the quality, style, and fit of their pieces.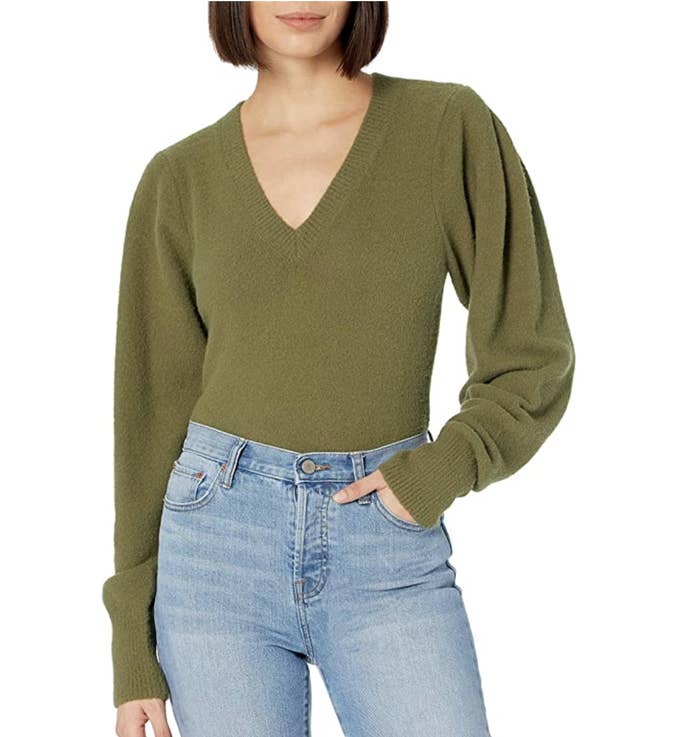 Let me start by saying The Jumper is incredibly soft. I'm notoriously picky and have been known to send knitwear back at the slightest whiff of an itch, but this jumper feels like wearing a cloud! It's quite stretchy too, making it one of the comfiest jumpers I own.
The neutral olive colour I chose goes with pretty much everything (it's especially perfect for transitional seasons) but it was the shape and fit that most impressed me! It has the perfect short (but not cropped) length to tuck into high waisted items without looking bulky, and it still looks flattering untucked. The subtle gathered sleeves and slightly oversized feel help to bring the most basic of outfits up to date.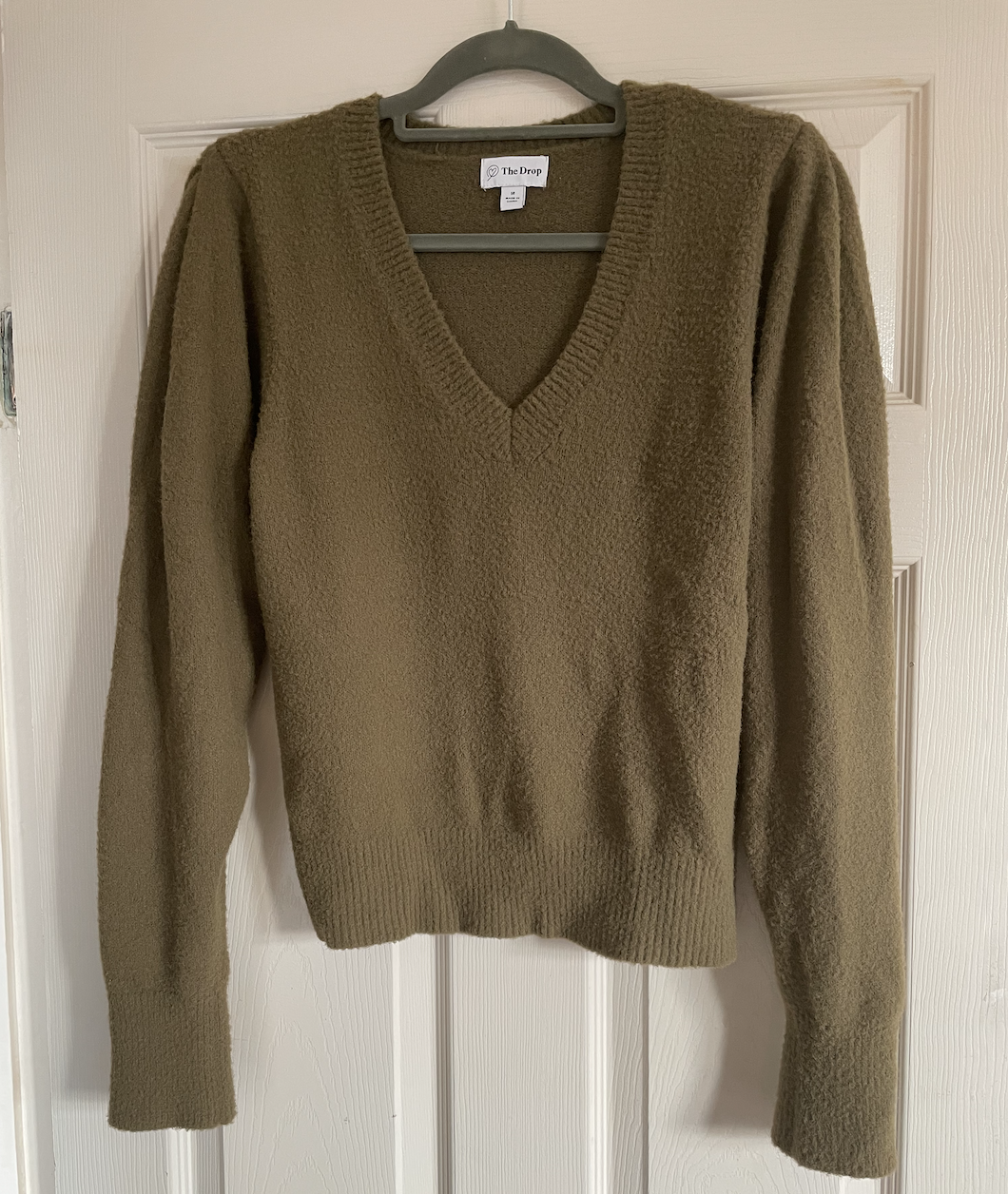 *Okay, I haven't actually paired it with my entire wardrobe, that would have taken days, but I think I've covered a good variety of the different styles of bottoms I typically wear.
1.
I've pretty much lived in these slightly flared leggings throughout lockdown 3.0, so I already knew they'd bring out The Jumper's best qualities!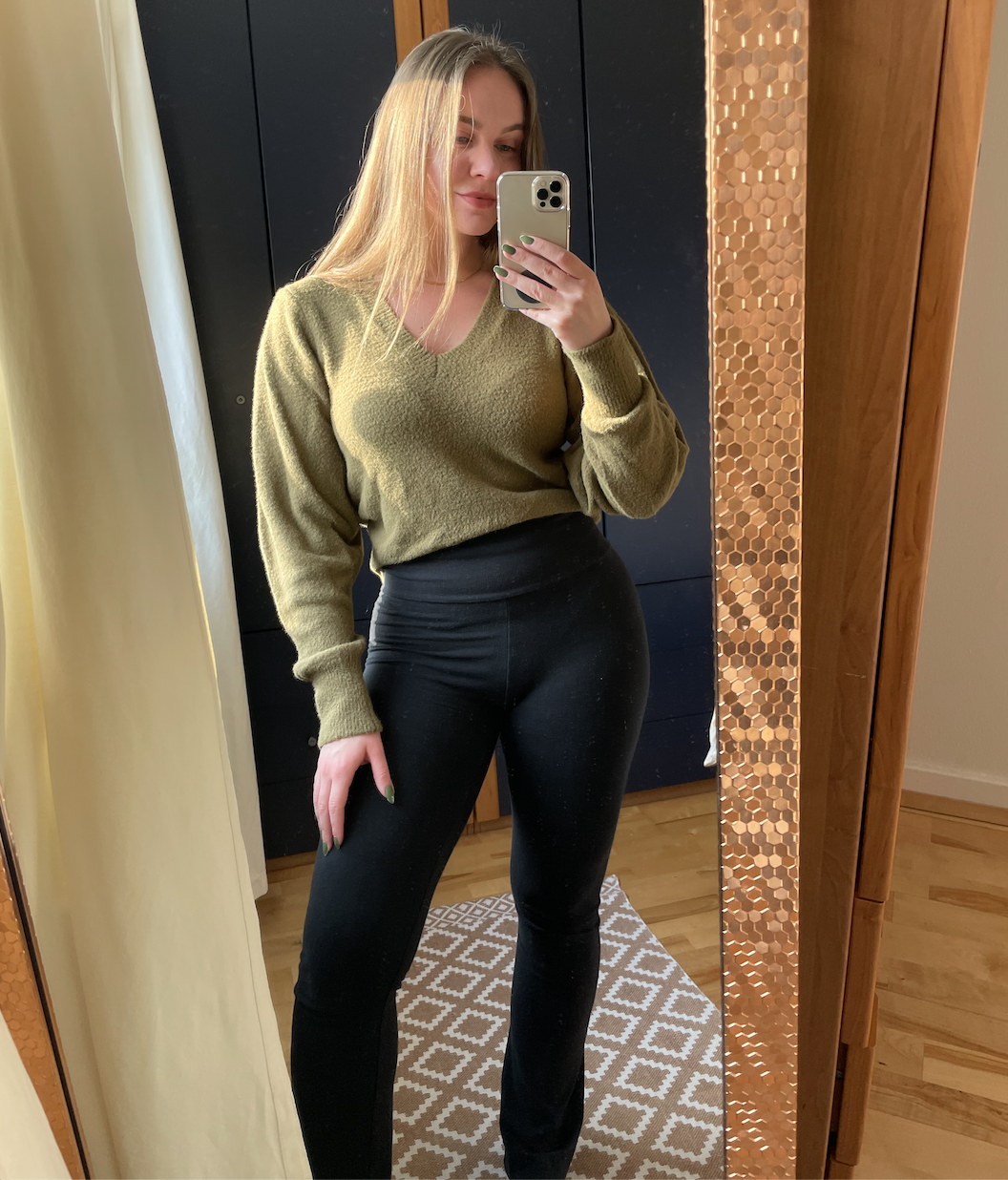 2.
It enhanced the green tones in this floral skirt perfectly.
3.
Unsurprisingly, The Jumper goes with sleek and chic skirts...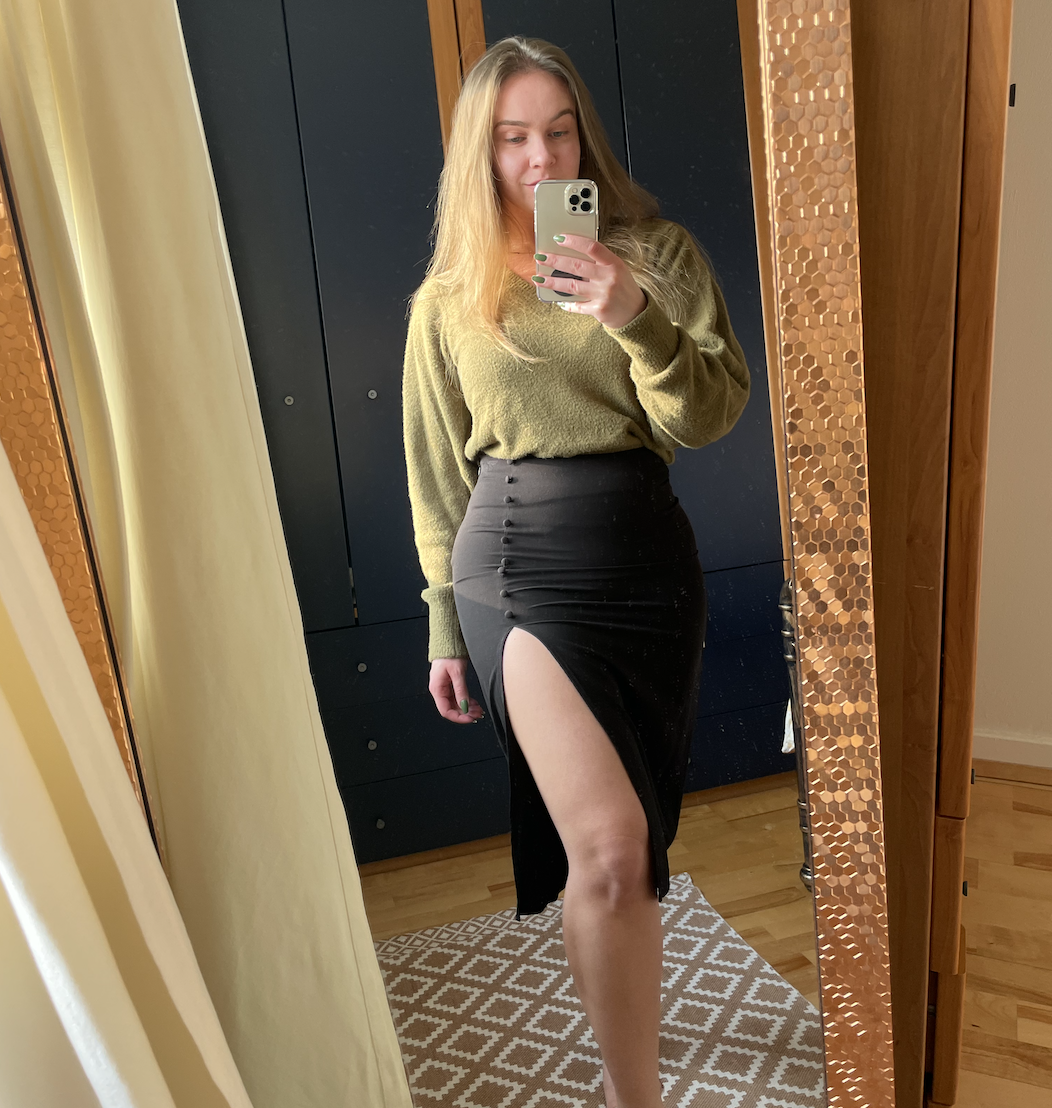 4.
...as well as ~dramatique~ skirts.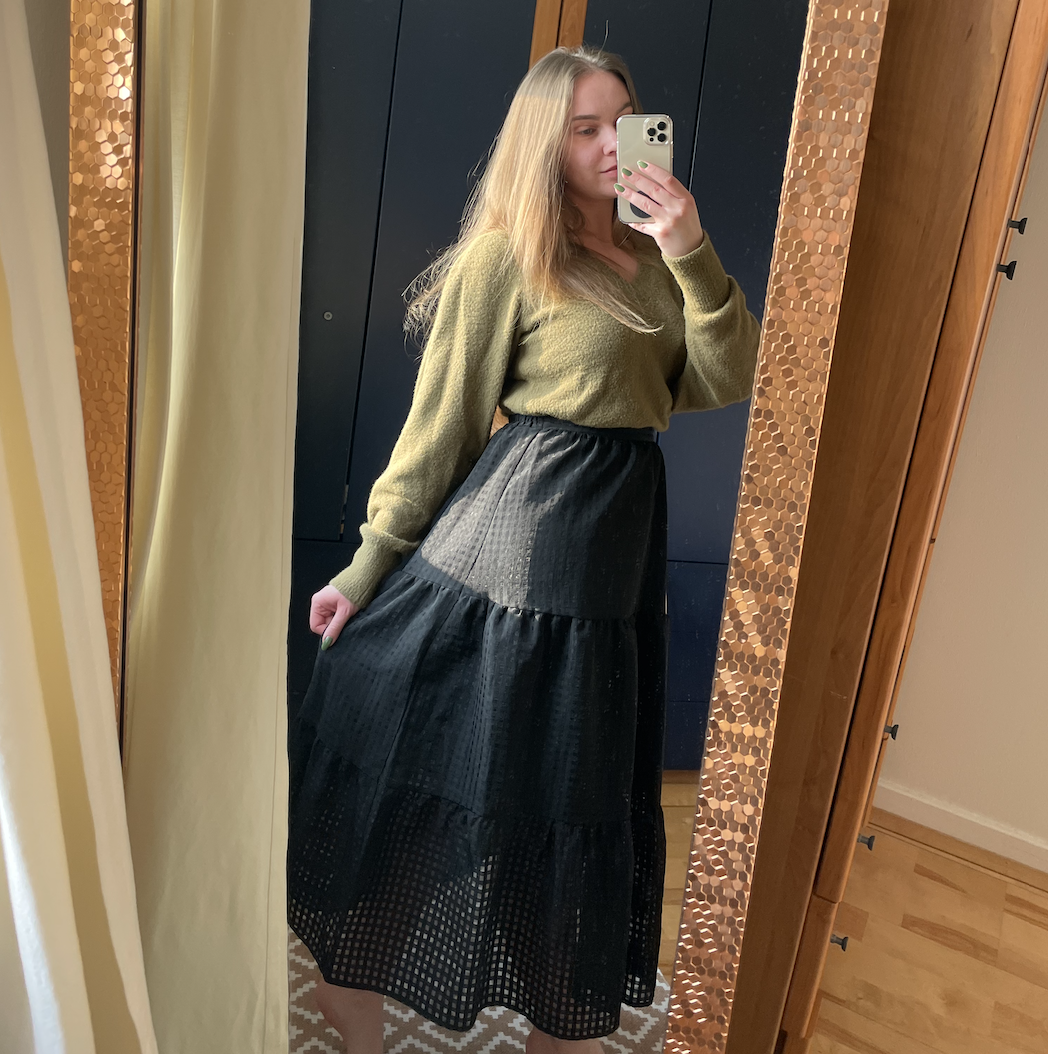 5.
In fact, it goes with skirts that aren't even skirts!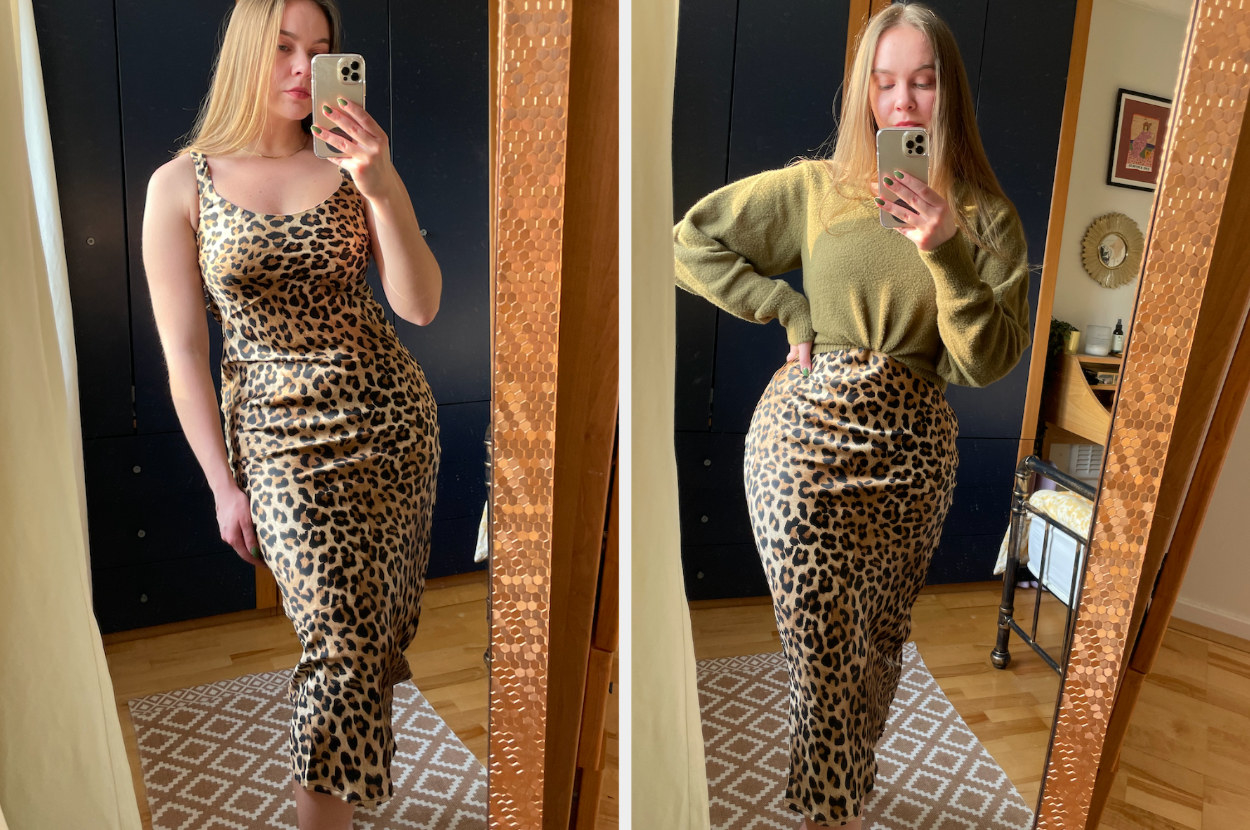 FYI, to create the gathered, cropped style I simply bunched up the hem of The Jumper, tied a hairband around it, and folded it under.
6.
I thought the puffed sleeves of this dress would be difficult to cover and make the outfit look bulky, but luckily The Jumper has generous sleeves which hid them well!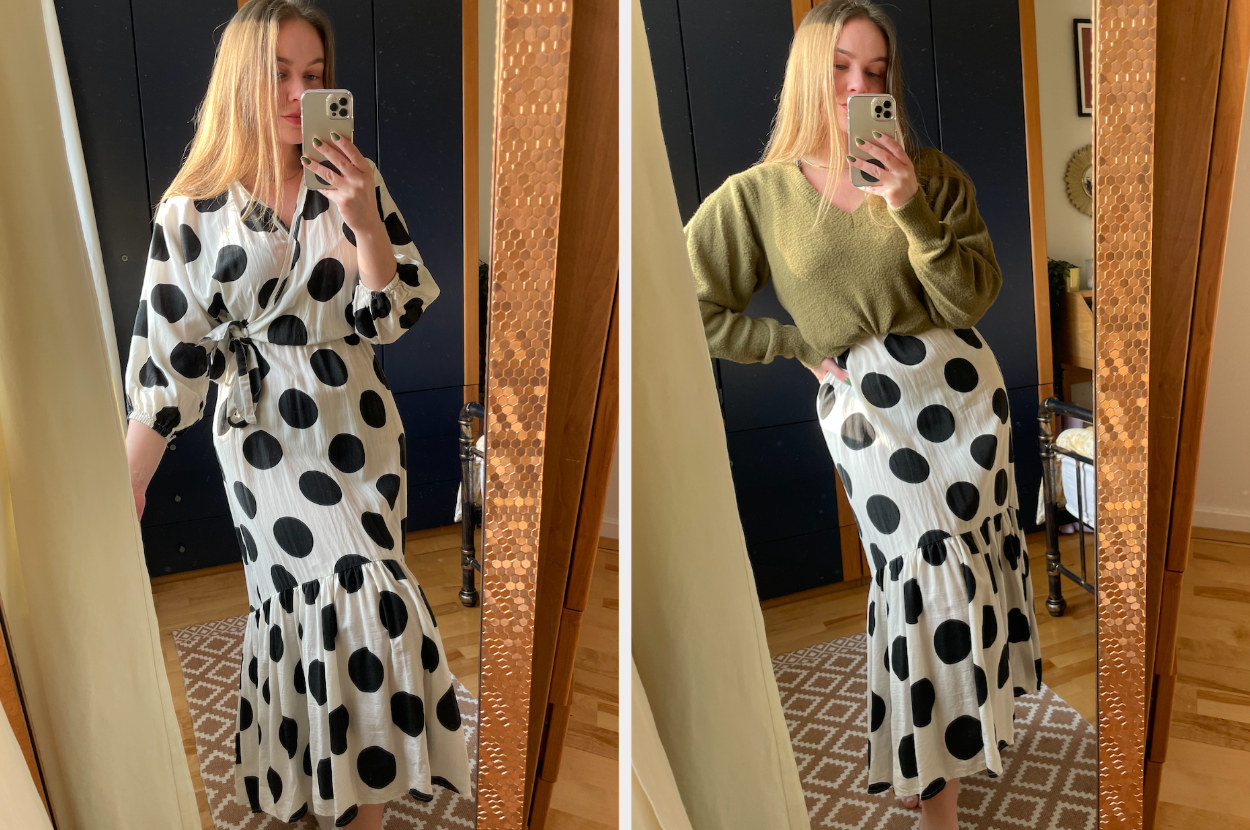 7.
These are my most flattering flares – it's like they were made for The Jumper!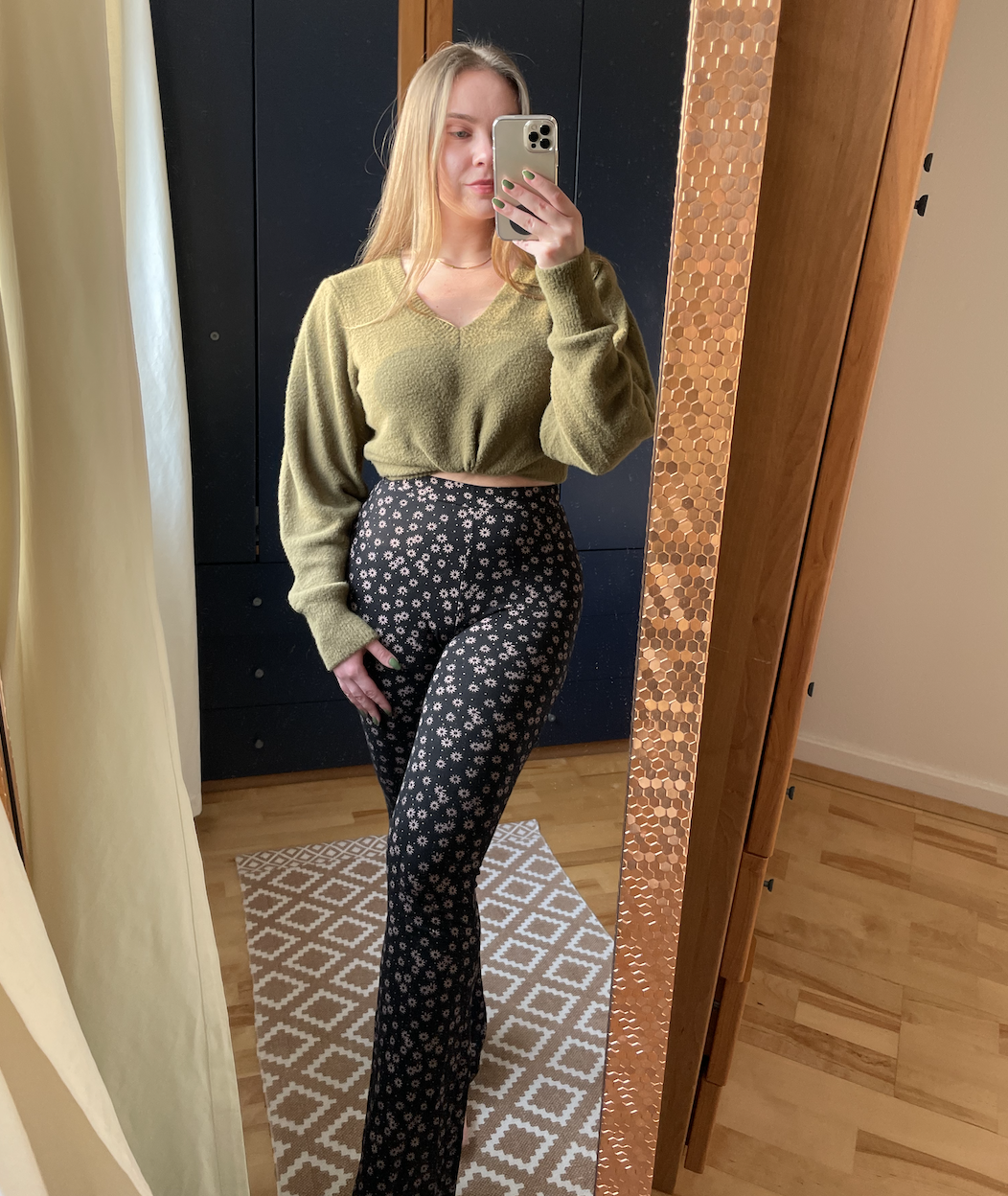 8.
Tennis skirts will be back in a big way this summer, so I was happy to see how easy it was to style them together.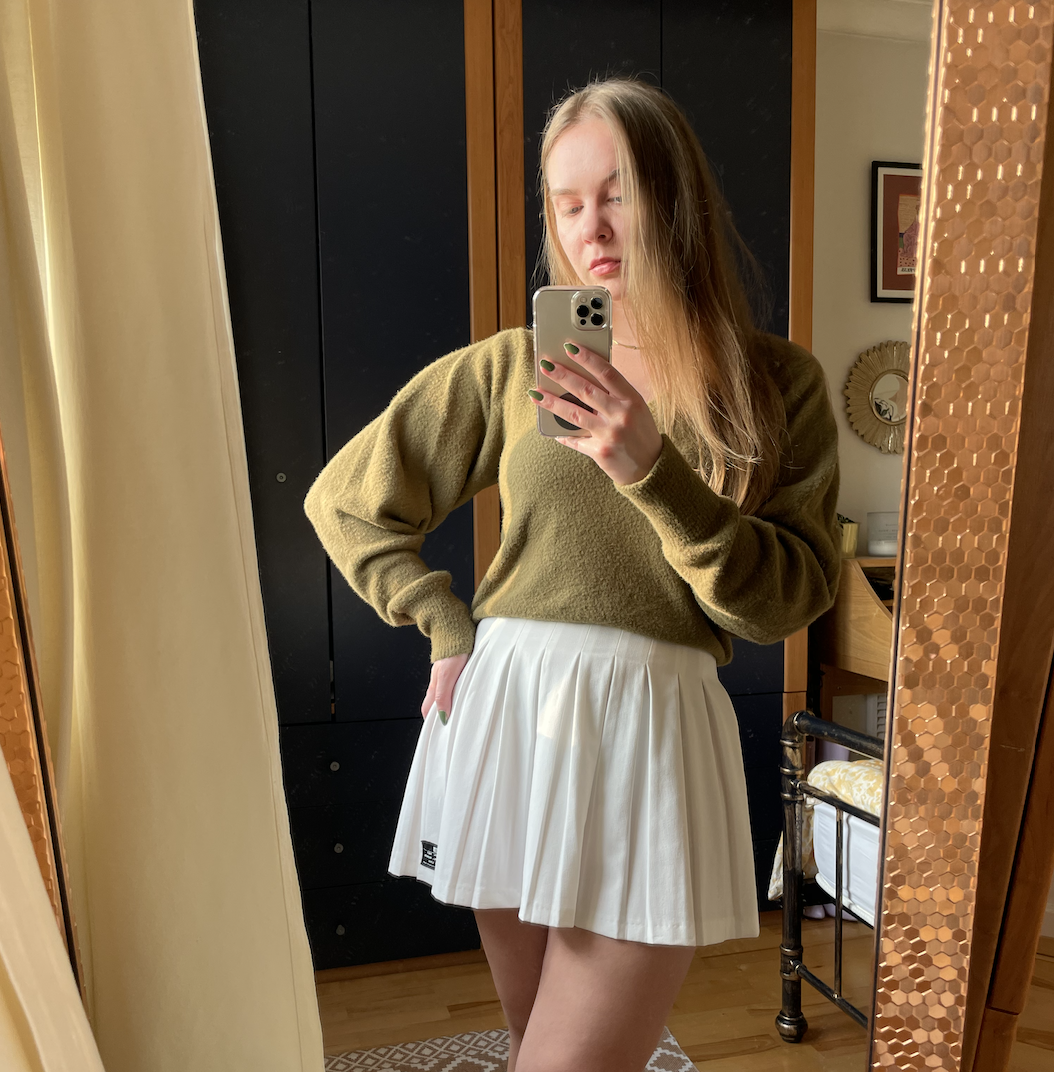 I only tucked the very edge of The Jumper in and folded it over to create a seamless silhouette.
9.
I wouldn't necessarily style it with oversized joggers, but since that's mostly all I've been wearing these days, it was nice to discover how well The Jumper suited them!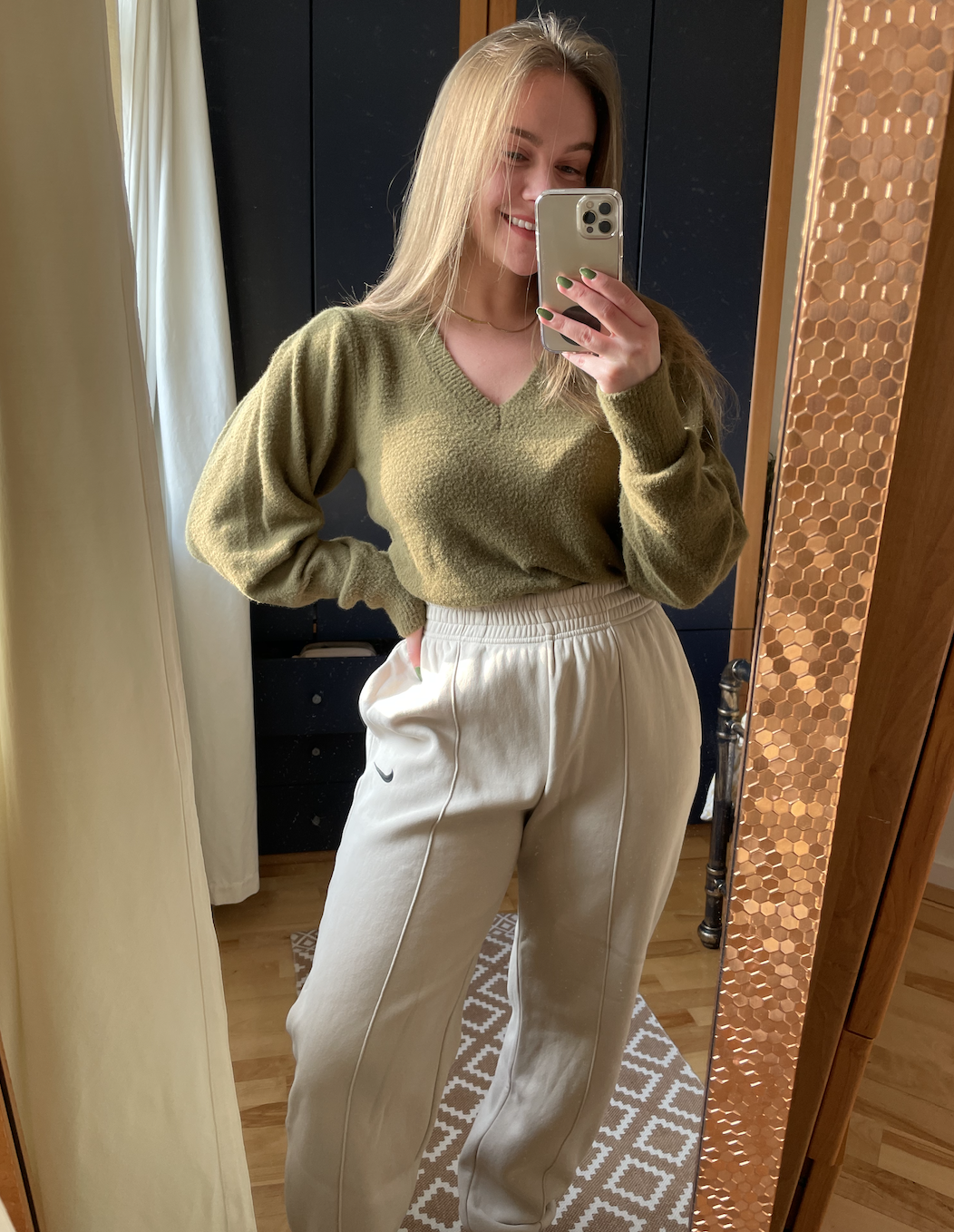 10.
The tie-waist detail of this midi skirt usually makes it quite hard to style, but The Jumper's no-frills design complemented it beautifully.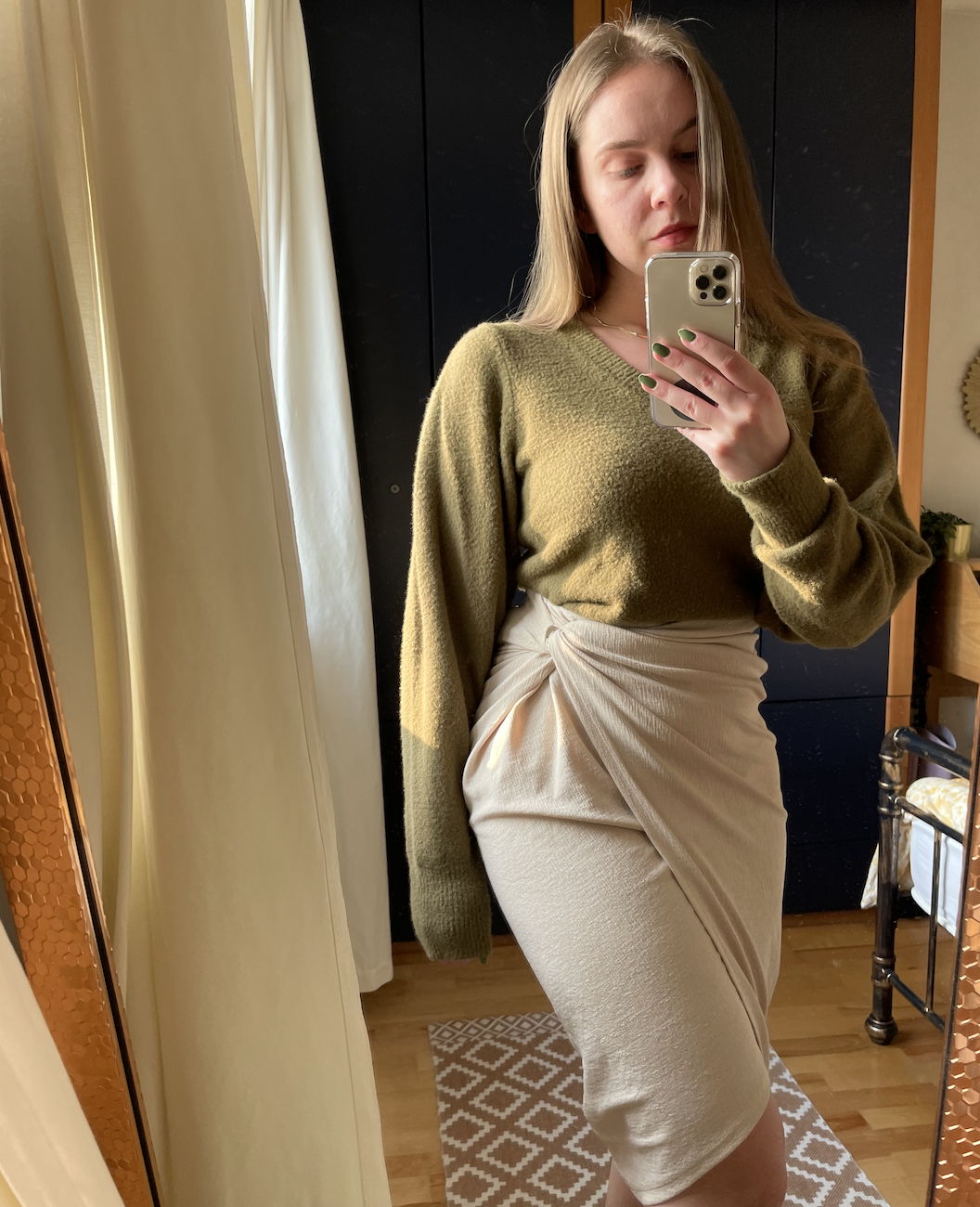 11.
I was a bit worried about pairing it with these wide leg trousers, as the style, print, and colour is a bit ~out there~. But the earthy tones of The Jumper picked up the green detailing along the sides nicely!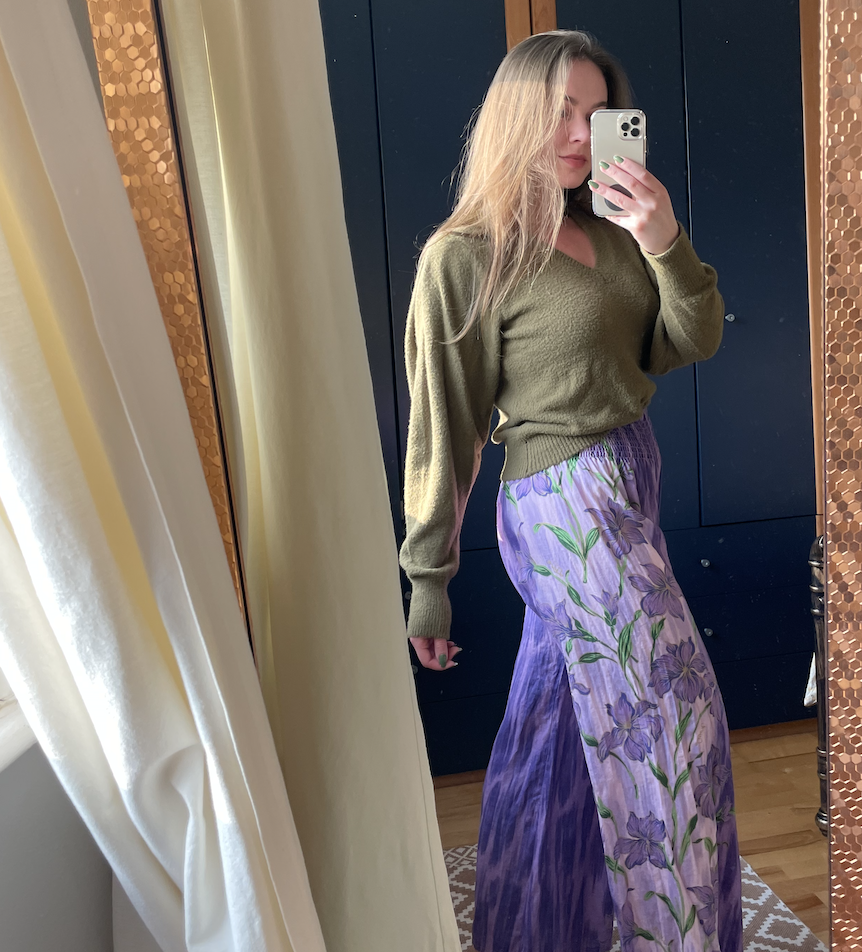 12.
Matching it with this midi skirt made it clear that The Jumper looks fab both tucked and untucked!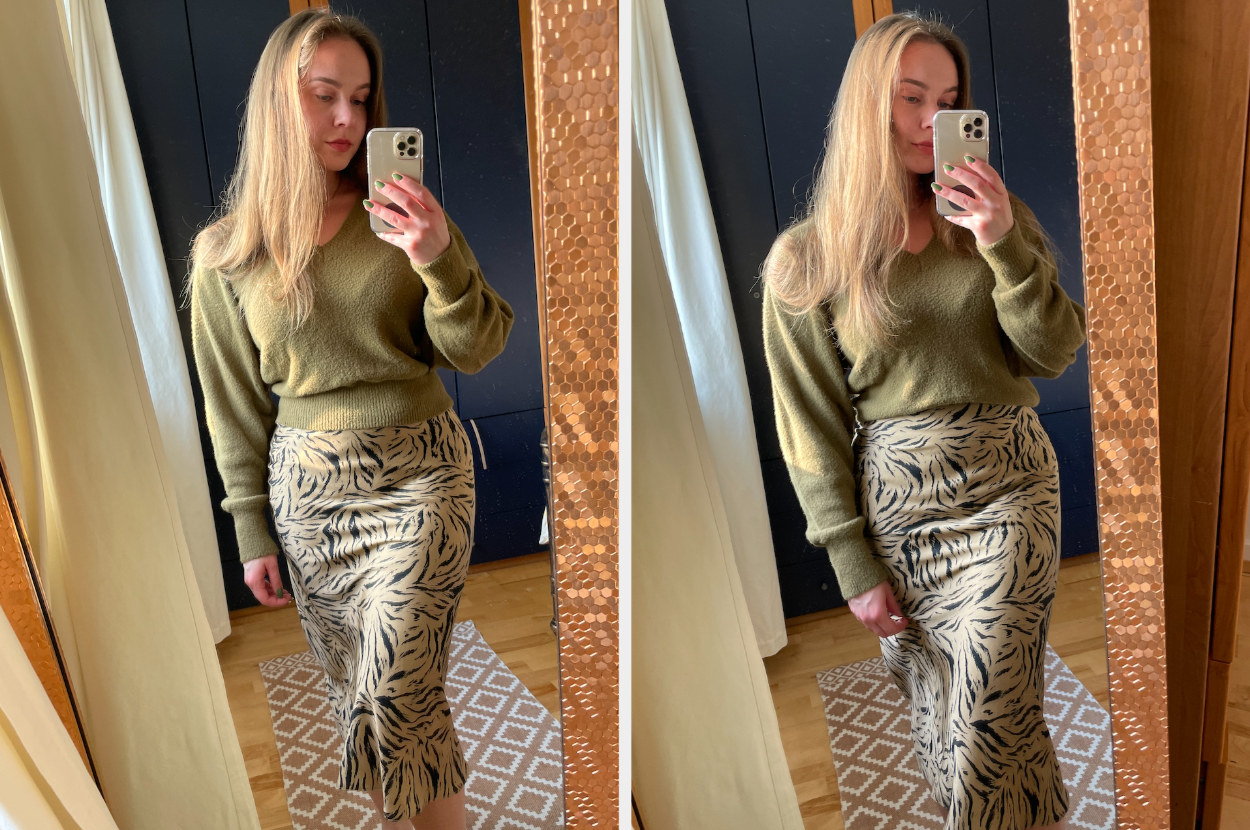 13.
I'm sure you could have guessed by now that The Jumper looks great with jeans, but here's some proof for you.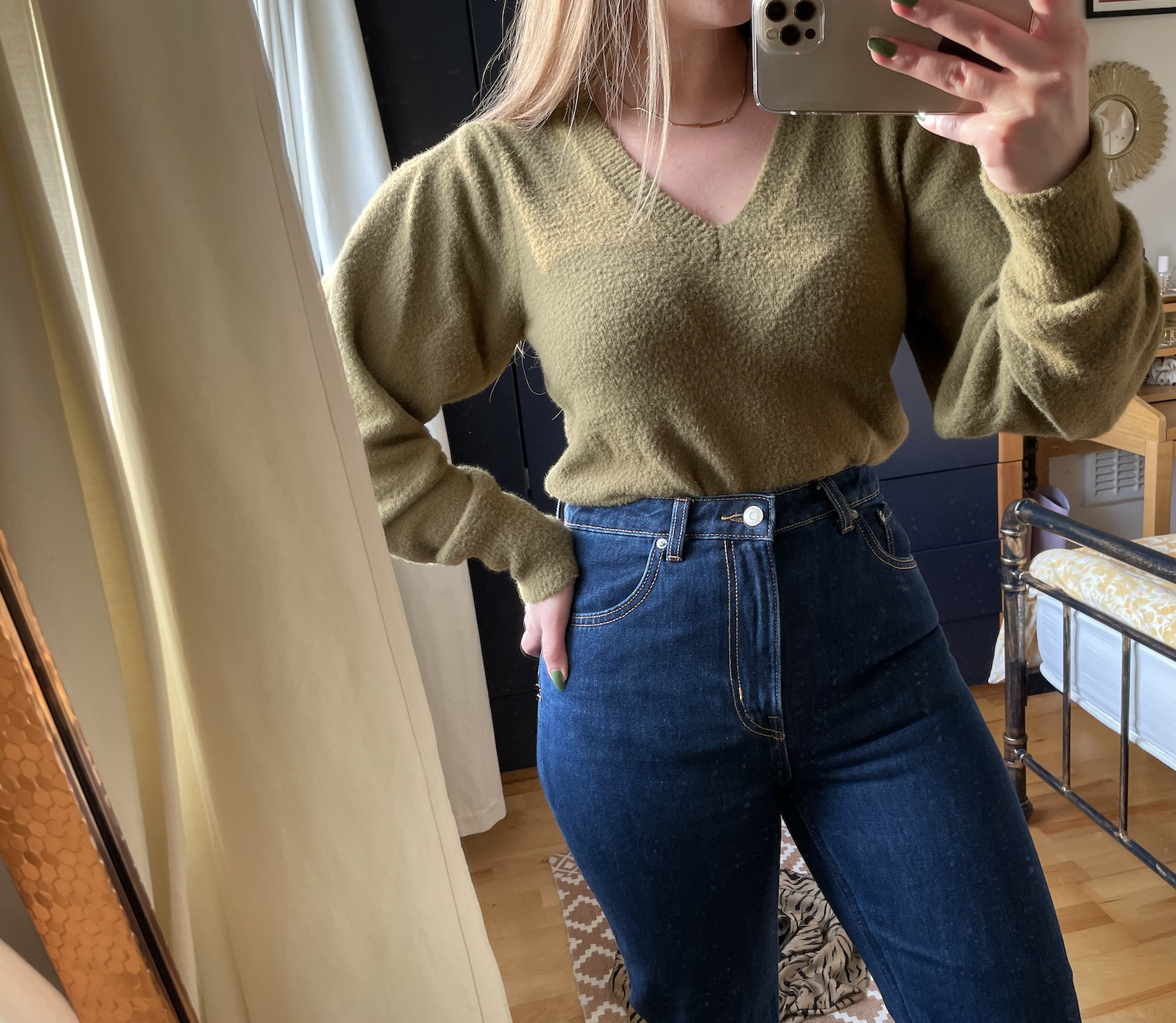 14.
The subdued green tones of this gingham gathered skirt make it a perfect match!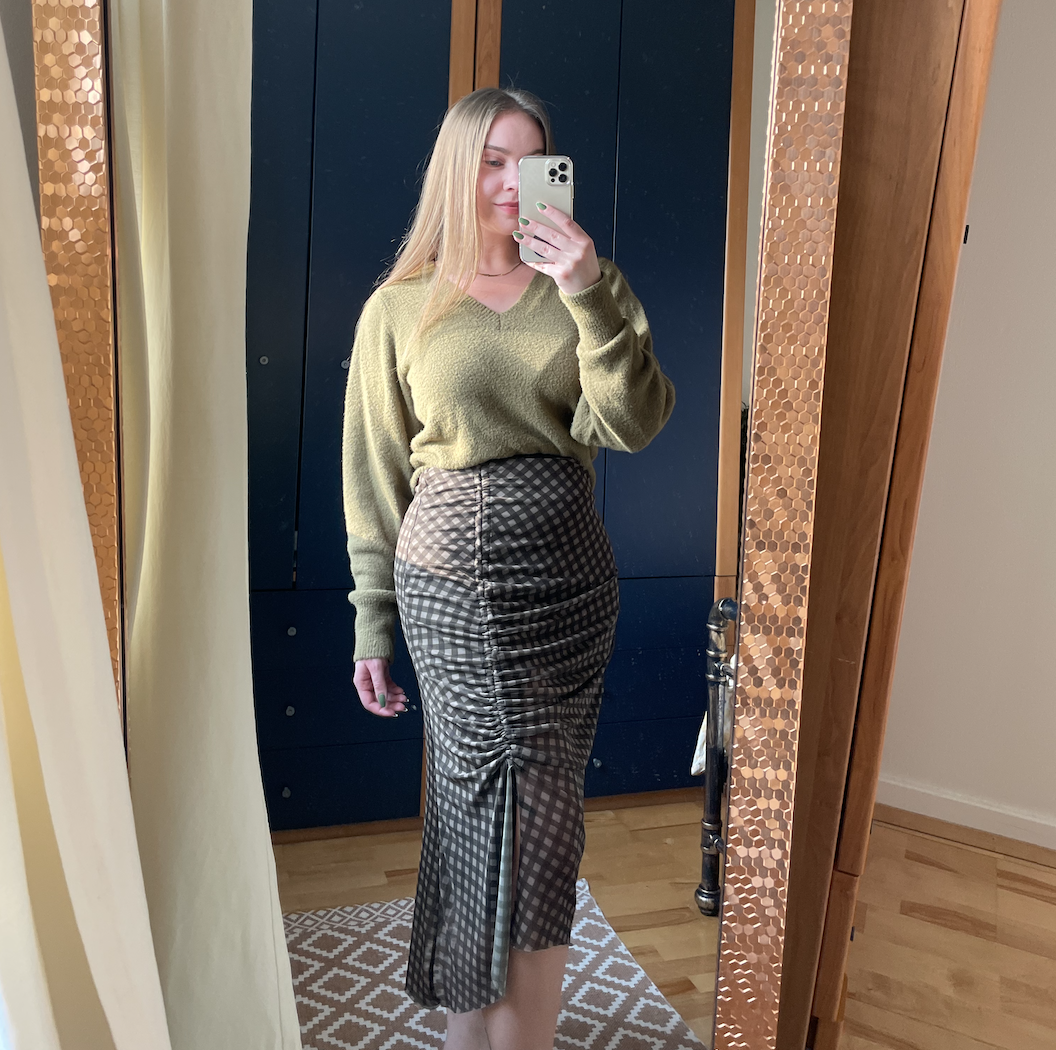 15.
And of course The Jumper paired perfectly with my favourite cream lounge trousers!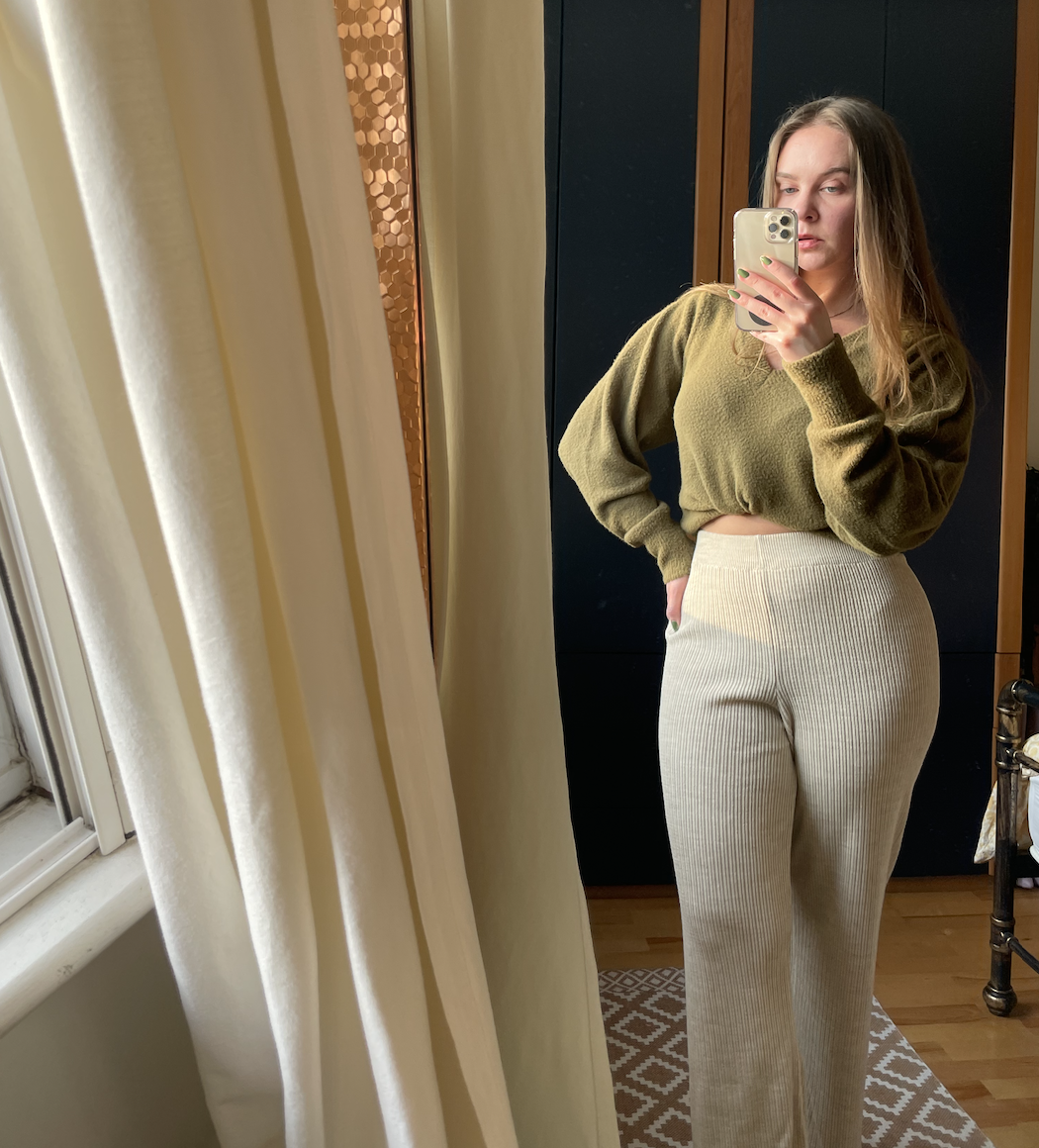 Finally, I just had to show you how well it goes with gold-toned jewellery!