Hi, we're Valeza and Jess! We love fashion and literally shop on Amazon for a living, so naturally we come across some gems that we want to try out for ourselves every now and then.
Case in point: this cable knit jumper! It's super soft and snuggly (we both sized up for an oversized fit), comes in loads of sizes, has an affordable price tag, and most importantly, has an incredibly timeless style.
Seriously, we've been wearing it non-stop since January! Here's just some of the ways we've been styling it now the weather is (finally – hopefully?) warming up a smidge:
✨ Valeza's fave ways to style it ✨
I adore how versatile this jumper is! My favourite way to wear it while lounging around the house is over a cosy pair of leggings or a jumpsuit and sporty high-ankle socks.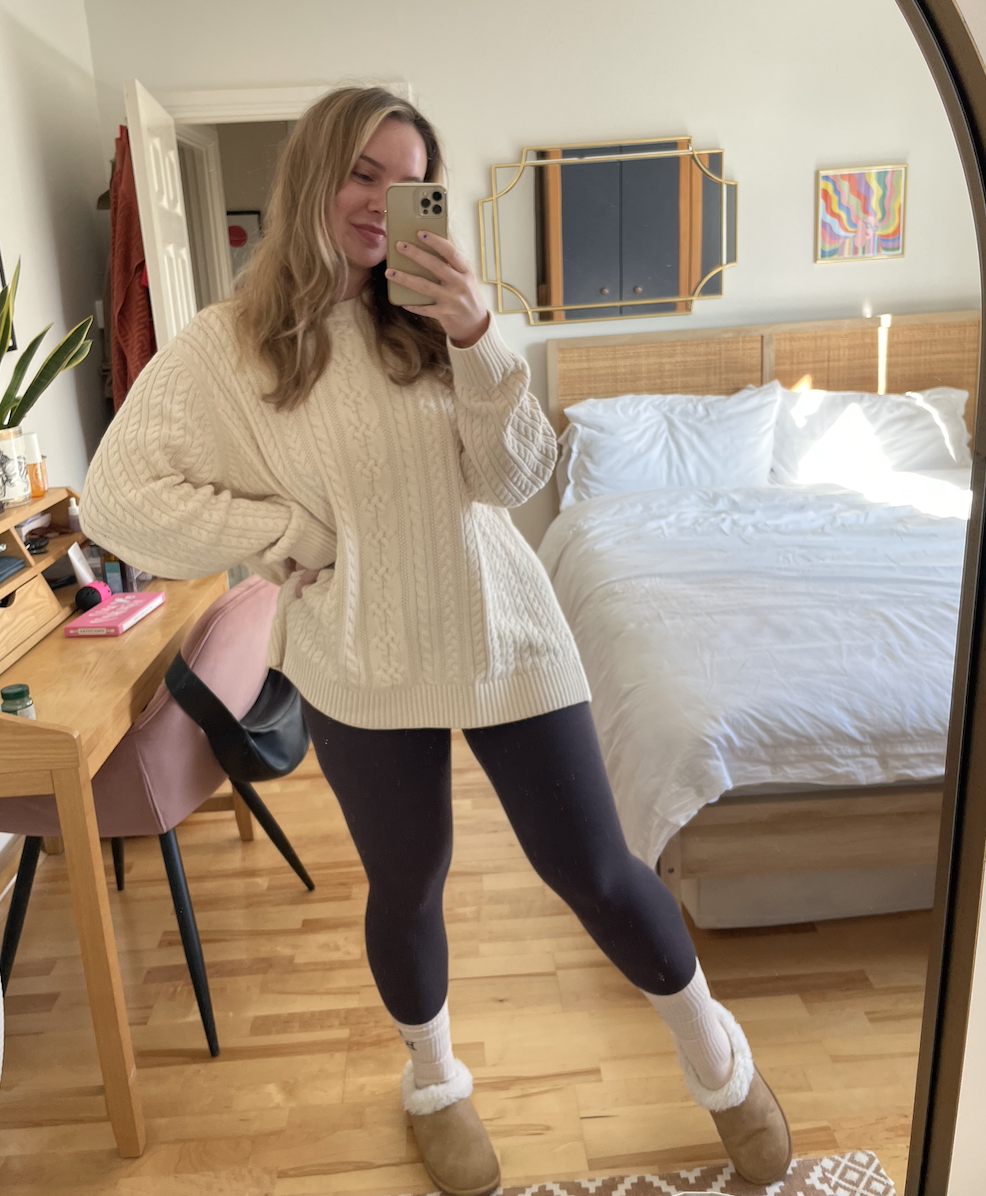 It also looks fab paired with white for an on-trend tonal look! I've worn it here with my favourite white jeans...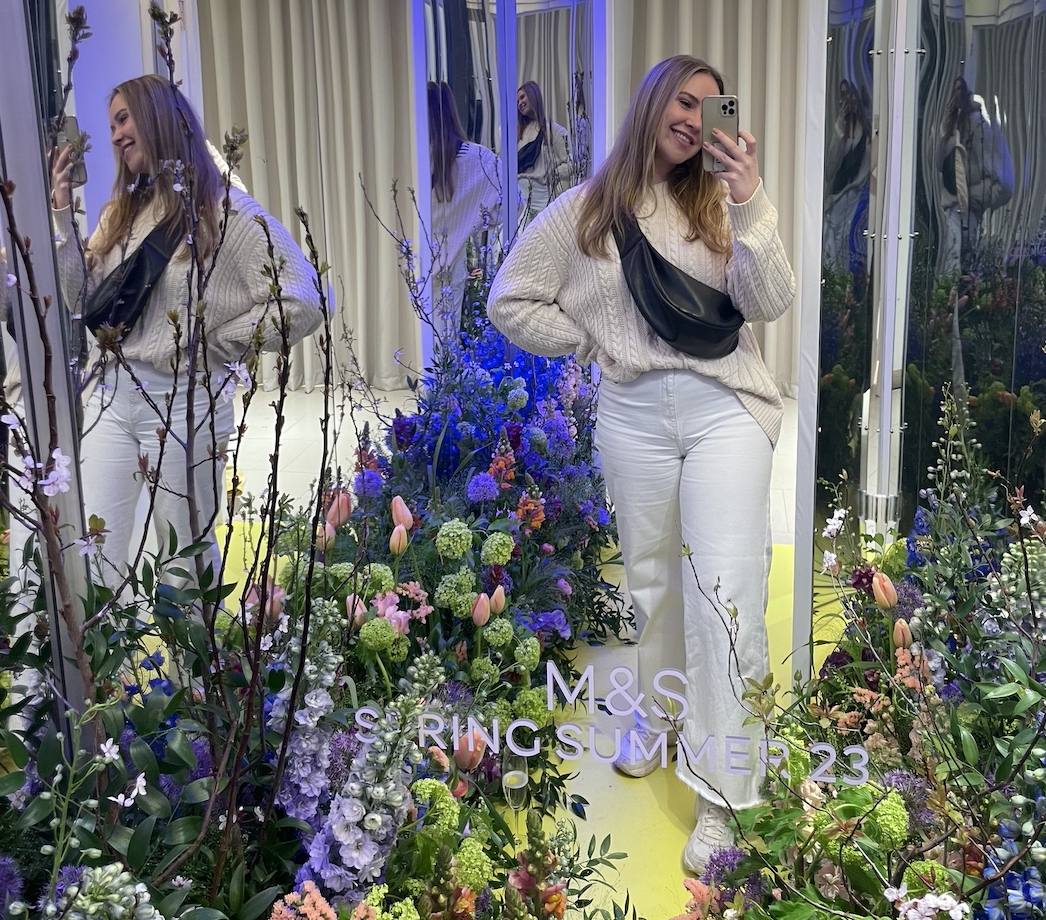 ...and if you're loving the denim midi skirt trend, I'll just leave this white Stradivarius skirt and cable knit jumper pairing right here.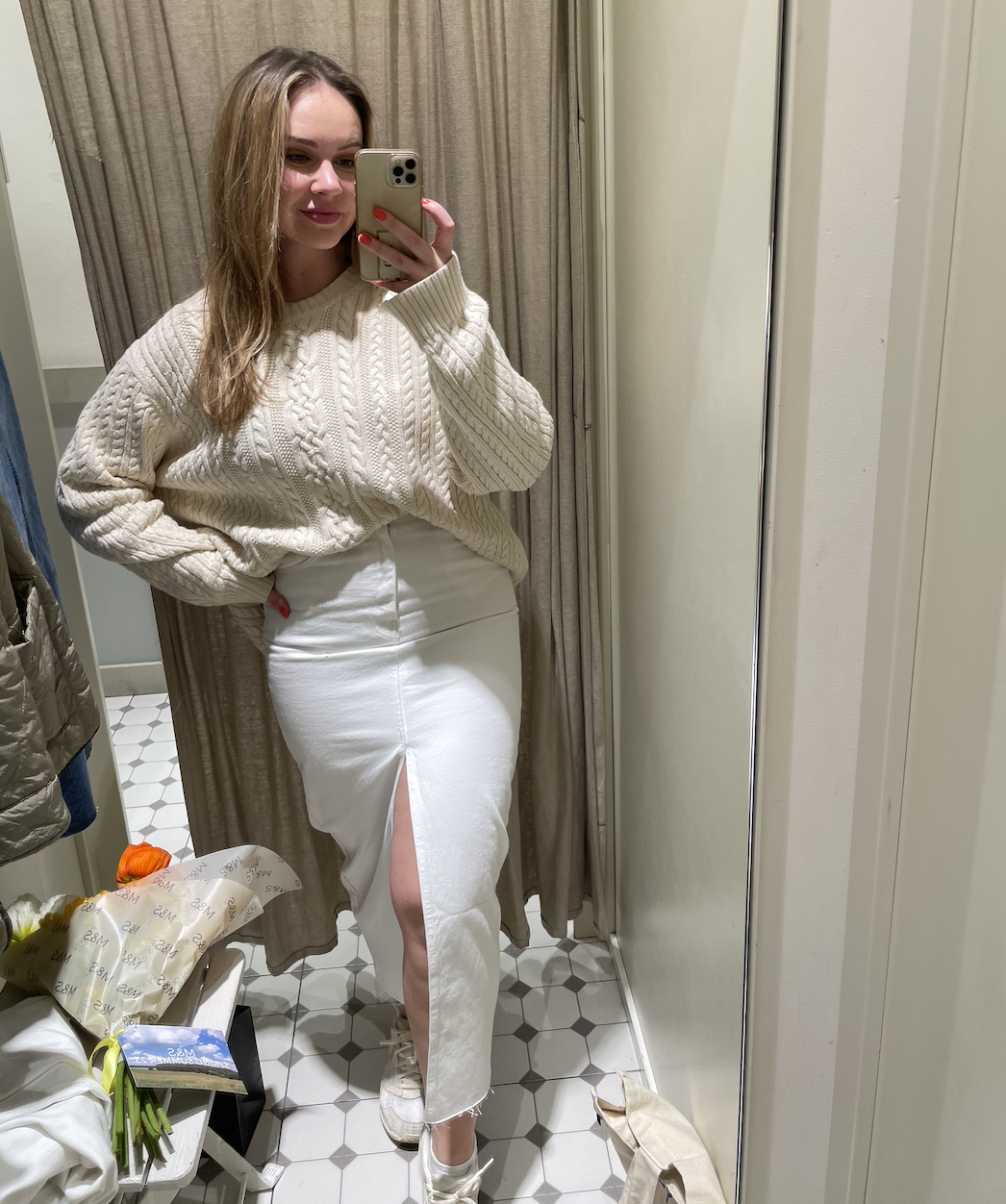 While we're on the subject of skirts, this black mini skirt and knee-high boots combo is a winner for days when I want to look effortlessly chic.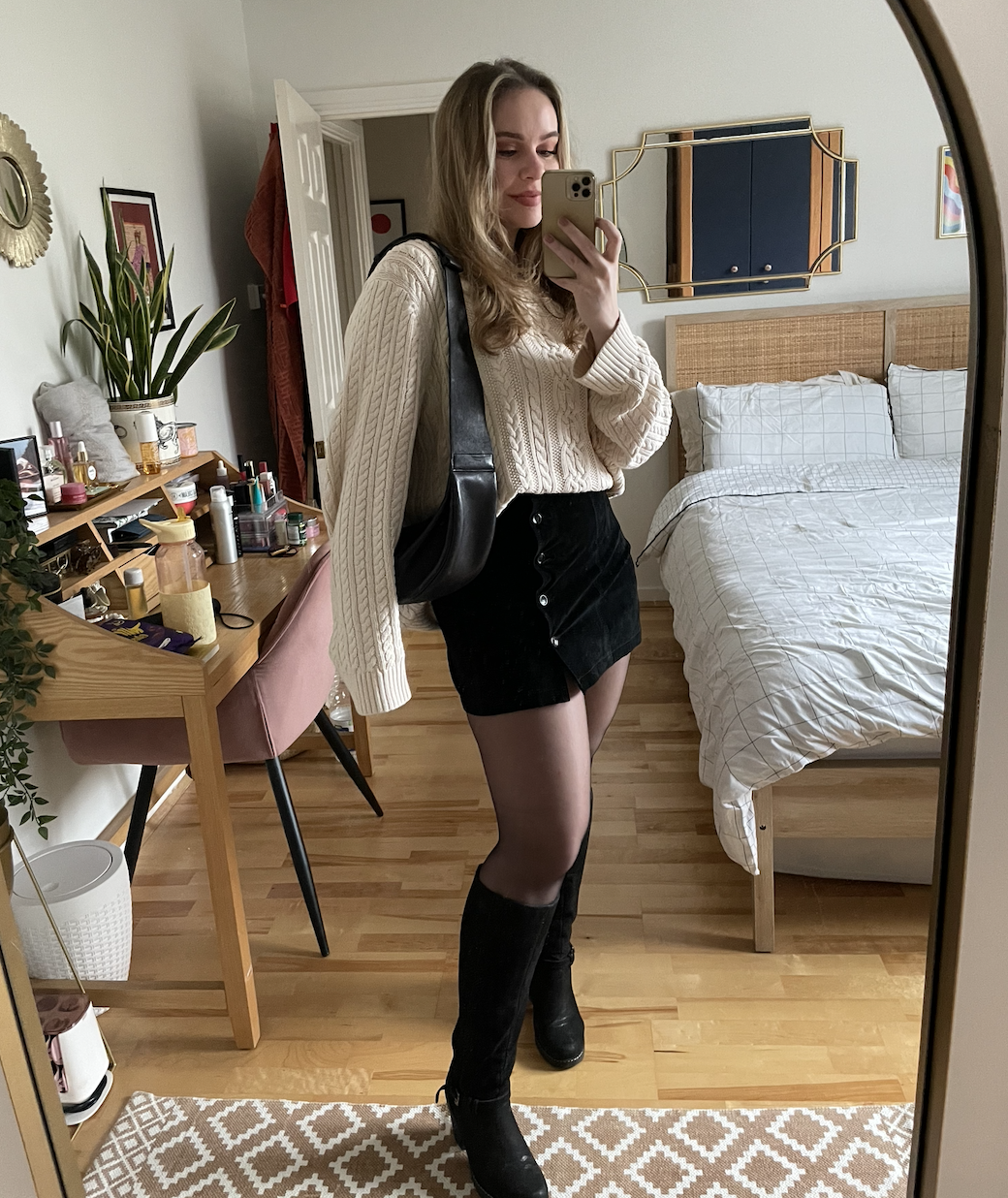 And in case you needed IRL proof that it suits a trench coat perfectly, just look at my 'fit of flares, Ultramini UGGs, the cable knit jumper, and my favourite trench!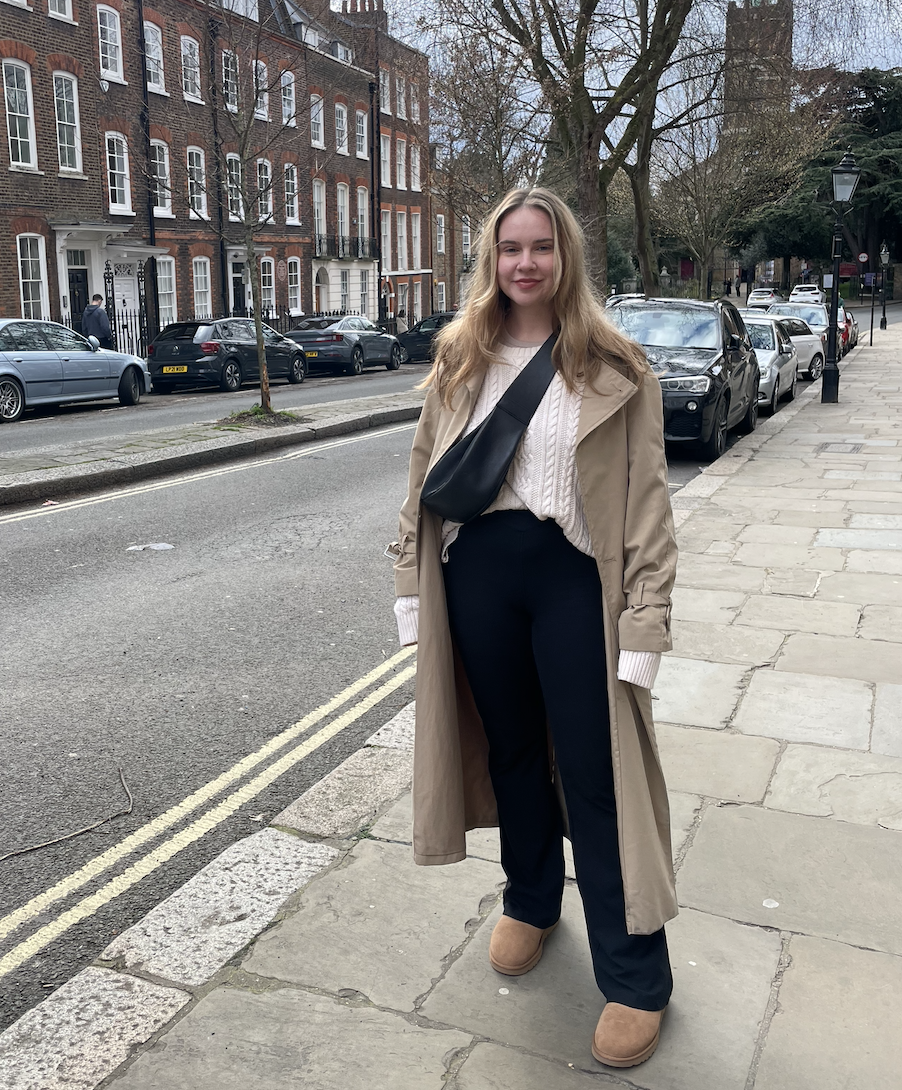 ✨ Jess' fave ways to style it ✨
I've also been known to style this jumper with faux-leather leggings. I love the contrast of the snuggly knit material and the more 'edgy' faux leather together.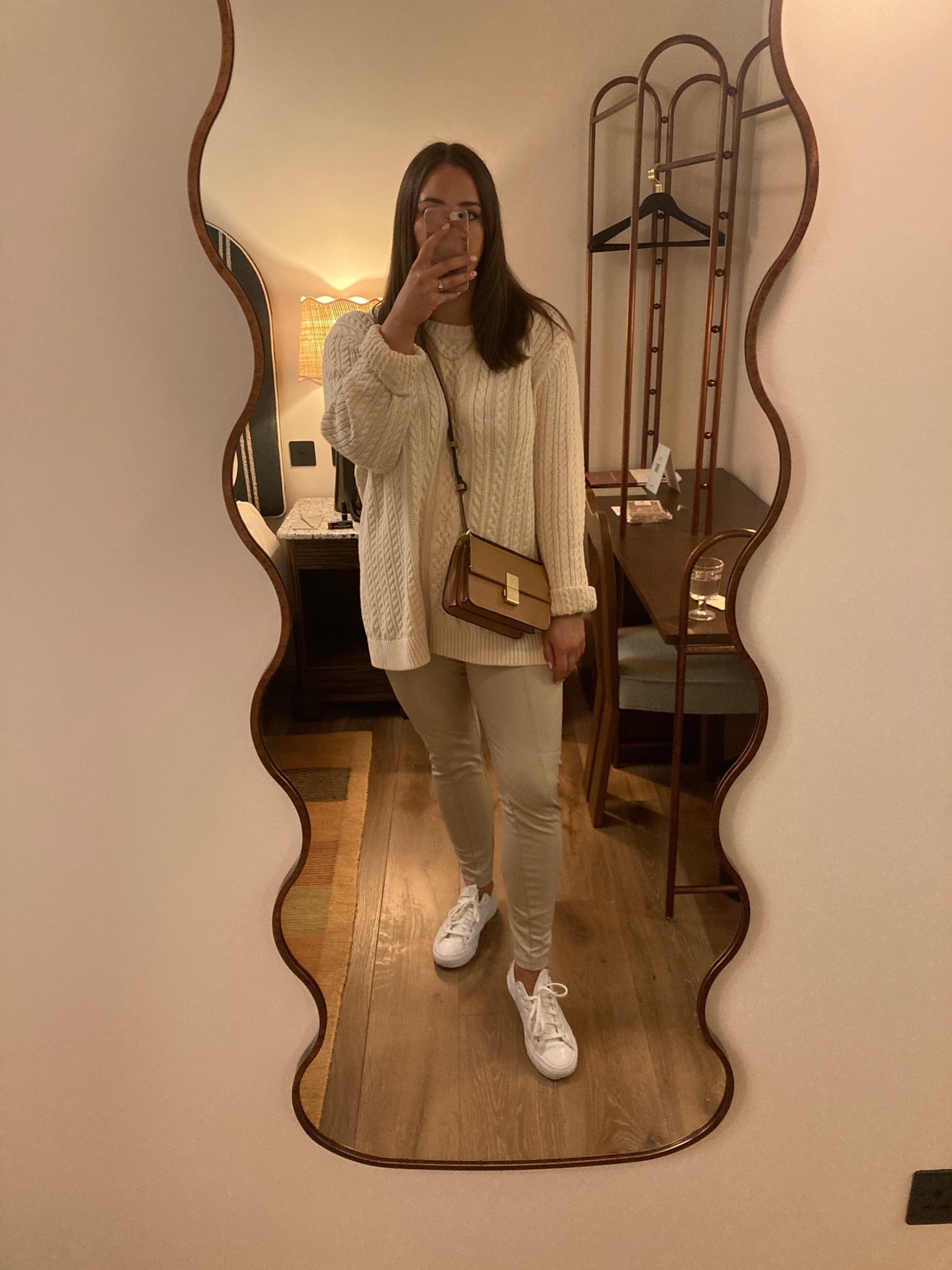 Did we mention the jumper starts at just £13.72, comes up to size 6XL, and in loads of different colours?! We're obsessed and think you will be too, so check it out for yourself right here.