Hi, I'm Valëza, and it's no secret that I'm a bit obsessed with skincare.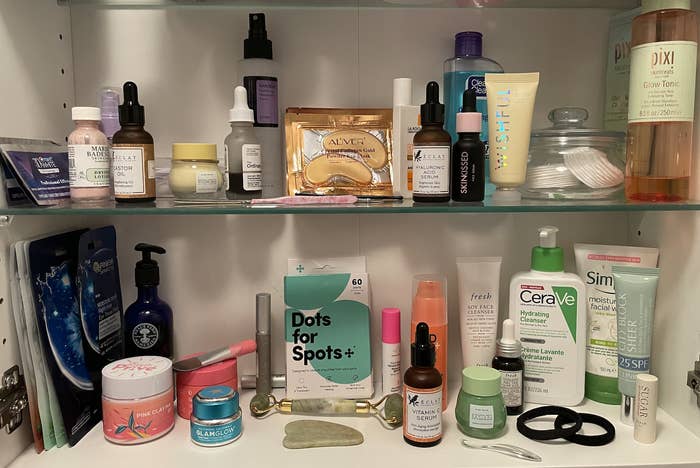 My skin is a combination of acne-prone, super sensitive, and not dry per se, but quite easily dehydrated. So when I heard about GLOSSYBOX – a skincare company whose high-performing formulas deliver "hydrated, nourished, and soothed skin" – you know my interest was gonna be piqued. As if their claims weren't impressive enough, they're also offering 20% off skincare with the code GBSXBUZZ.
GLOSSYBOX has full control over the supply chain of their products – from formulating to filling – allowing the environment to be kept at the forefront. All of their products are vegan, cruelty-free, and use natural ingredients where possible (the Hydrating Mist for example contains 98.4% natural ingredients). Their cute packaging is made from sugarcane and tells you how to recycle each component of the products once you're done with them!
You can buy GLOSSYBOX's skincare products individually or as a set that's tailored to your skin type. I tried out their 'dry' skin set that includes six products which I can mix and match throughout the day to suit my needs.
✨ Morning ✨
FYI, most of these products can be used either morning or evening – this is just how they best fit into my current routine!
The first time I tried these products, I was preparing for a long-awaited outdoor dinner with friends, so I wanted my skin to look and feel as smooth as possible under my makeup – enter: the Exfoliating Clay Scrub.
Now, I was a little confused when the packaging instructed me to use the Night Serum alone without a moisturiser, but I soon realised that it's more of a thick cream than the typical serums I'm used to.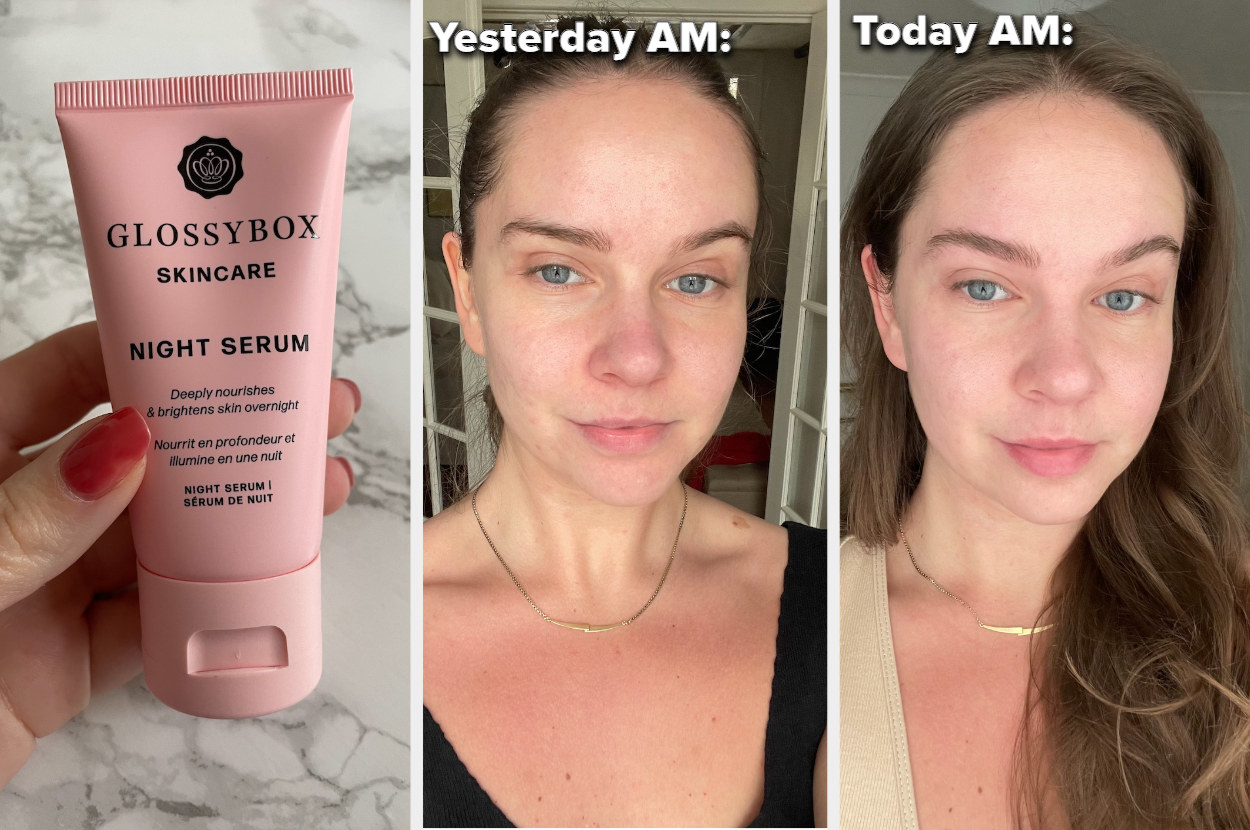 Last but not least, I patted some of the Eye Boost Cream under my eyes and up towards my temples.
Overall, I was really impressed with this set! The Exfoliating Clay Scrub, Night Serum, and Eye Boost Cream were standout products for me purely for the almost immediate results, but I can see myself incorporating each piece into my current skincare routine!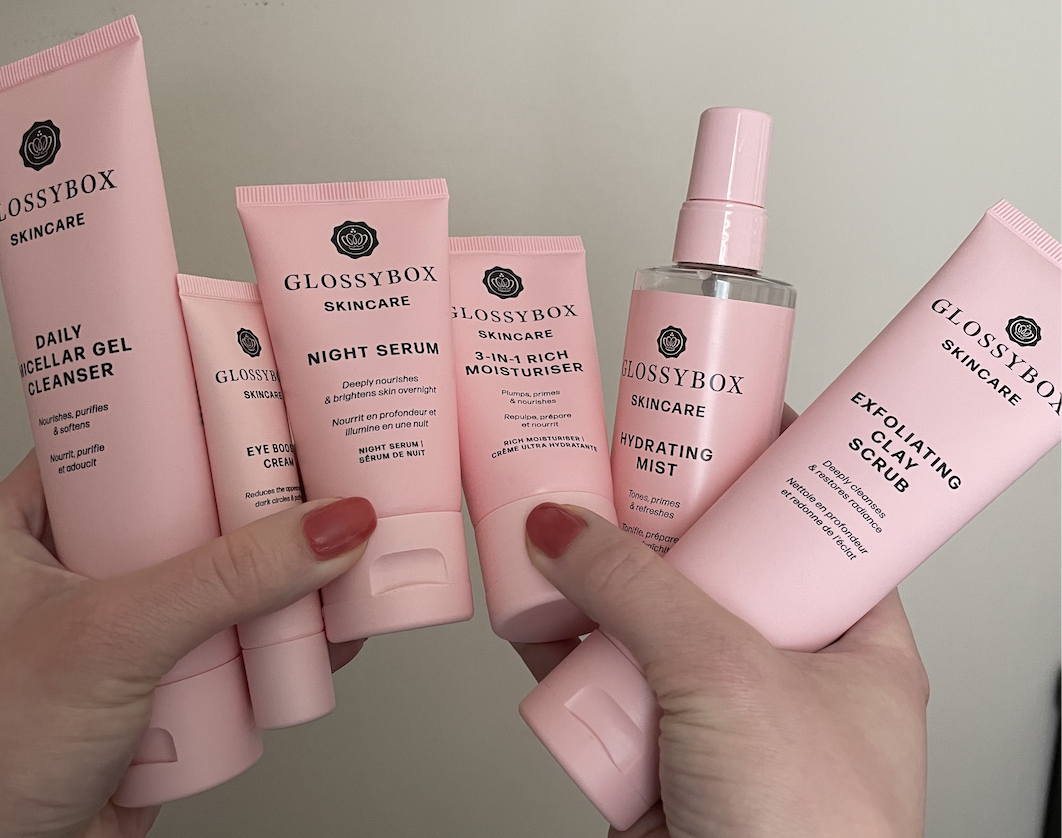 So if GLOSSYBOX's products sound right up your street and you want to make the most of the 20% discount, check out their website here and make sure you use the code GBSXBUZZ when you make your purchase!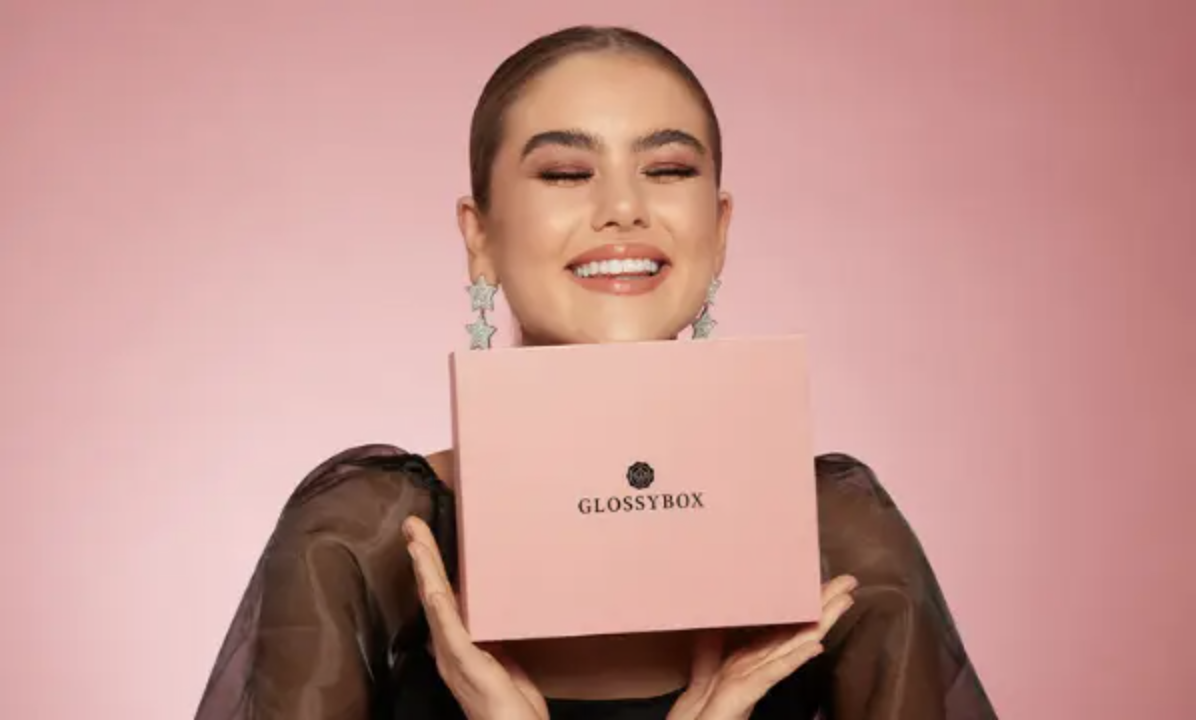 You after trying your new GLOSSYBOX products: