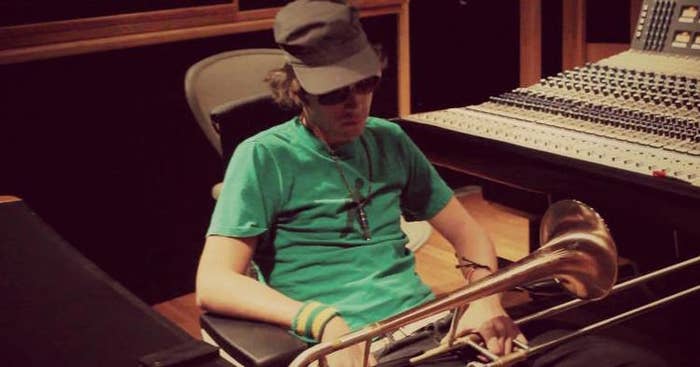 Fortunately, there's Still Good Music Around.
How about jazz music? An unpopular option for many listeners, but an alluring one when combined with modern music.
The blending of futuristic modernity and the classics is what you'll get with 'Paul the Trombonist." Paul is a talented music visionary who has managed to combine hip-hop and jazz into a full album!
The music you'll receive is predominantly jazz, with a mixes of hip-hop, melodic pop, and electro soul. Consider it to be the perfect transmutation of jazz music into the 21st century.
You won't be getting this kind of music from the average jazz player though. Paul the Trombonist is a talented prodigy who has worked with grand icons in the music industry. One includes the legendary trumpeter Arturo Sandoval (the 10-time Grammy award winner).
If you didn't know, Paul was a pupil of Arturo Sandoval. Both have provided an online video series, playing covers of many musical soundtracks.
One does simply not get chosen by a legendary Grammy-winning musician to assist in playing musical soundtracks. You need some talent to get to that level…
The work's on YouTube too if you want to see it yourself.
Paul has also worked with a mix of highly successful artists in the music industry. Aiding him in sharpening his talents was the Queen of Soul Aretha Franklin, where Paul had previously performed as part of her band. Even the records of David Bryan (Bon Jovi's keyboardist) have been influenced by Paul. Paul's jazz skills contributed to David Bryan's 2010 Tony Award.
The Hidden Gem You Should Add to Your Music List.
There's probably one question that should be one your mind right now…
"If Paul's really that good, why isn't he well-known?"
You shouldn't worry about that. He will be, thanks to his new album.
Paul the Trombonist has released a new album on March 7th 2017 titled "Journey to the World." This is a 10-track record, providing you with a long-awaited modern-jazz musical mix. Here, you'll get jazz music embedded with a futuristic vibe for today's techno lovers, and the appreciators of the old.
A powerful performance with top-grade engineering and mastering is what you'll get with "Journey to the World." Grammy-award winning Tom Coyne (mastering engineer), Ryan Gillian(mixer and recording engineer), and Steve Genewick (audio engineer) all contributed to the formation of this album.
With a talented musician and team to master, what else would you seek in jazz?