We recently asked the BuzzFeed Community to tell us how their family makes Diwali special. Here are the heartwarming traditions and memories they shared:
A Diwali wedding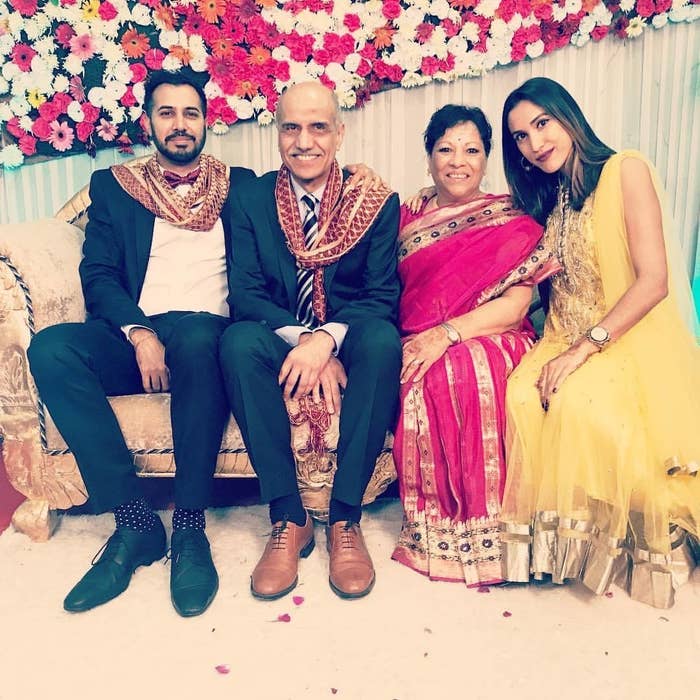 Traditions passed down through generations
"In my family, on the second day of Deepavali (Diwali), we have a small aarti ceremony that we have always done. This used to be my favorite part of the festival since I was a kid. So all the members of my family sit on a mat on the floor, heads covered, and one member, usually my grandmother, does an aarti. So she first dips a gold ring in some oil and rubs that to our hair and then applies a tilak on our forehead. Then she does an aarti for all of us, and we all have to bring out the big notes of cash and put it into the aarti plate. This ceremony meant getting cash when I was a small girl, and I still get very excited every year to get the aarti done and to do it as well!"
New family = new traditions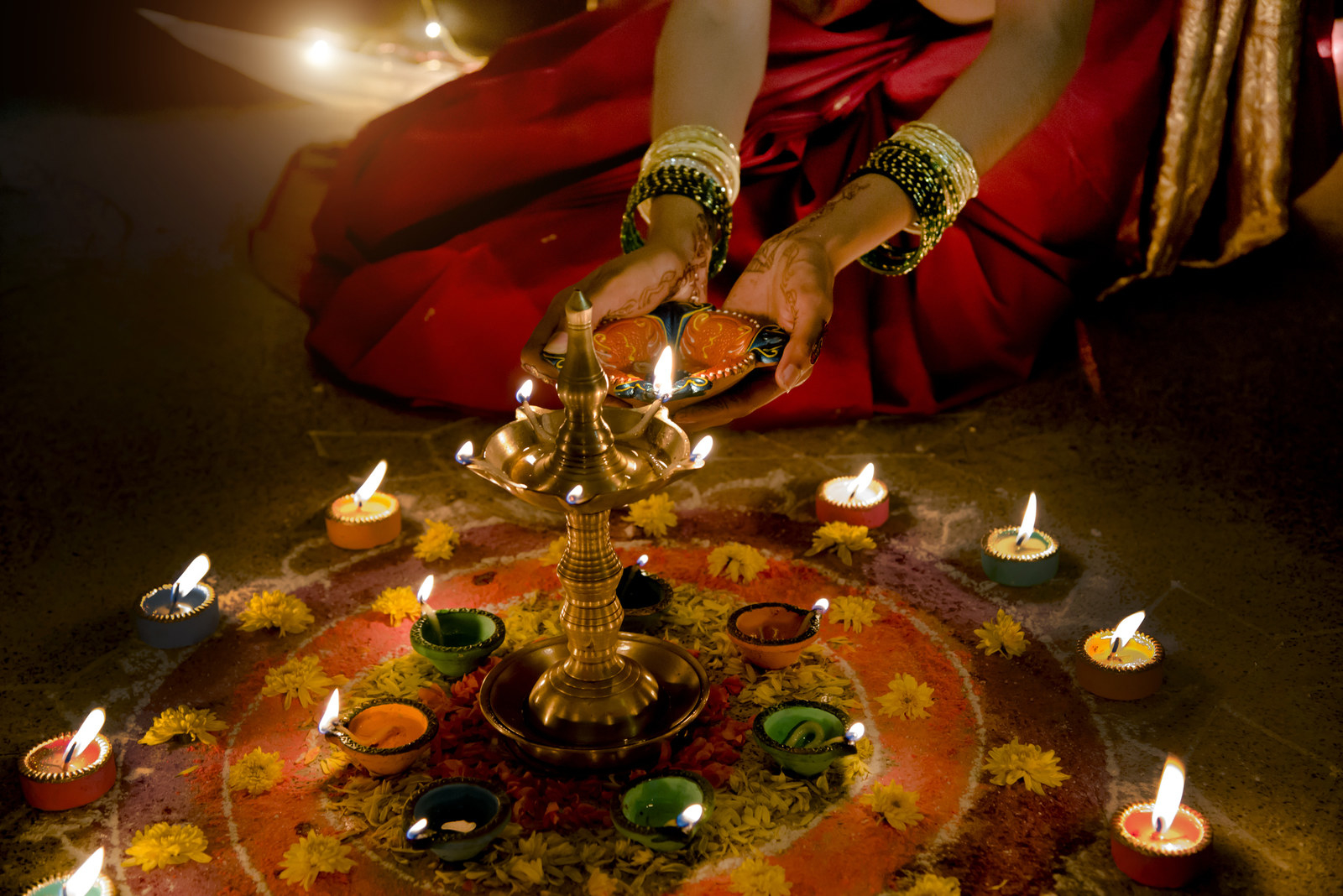 Family, food, and fireworks
"My family decorated the house with 'diyas' or candles. My mom and aunts all make yummy Indian snacks to exchange; these are usually of the fried variety, and you can expect to gain a good 5–10 pounds before the season is over. And we'll have a huge family potluck where we all wear our finest clothes and jewelry to celebrate the 'new year.' If we're lucky, my uncle will provide the 'good' fireworks (by good, I mean illegal), and the kids will run around with sparklers to light the night."
—Reema D., Facebook
Sharing the love
"This is a massive function in our Indian calendar. We light candles in every room of the house to invite in the god of light, and we have a feast of lovely Indian food and delicacies both sweet and savory. We may give presents to family and friends, we dress to impress, and we celebrate further with fireworks. The whole experience of preparing for Diwali and getting ready for the day adds to the excitement and anticipation. Shopping for Diwali — from food, clothes, and presents — adds to the thrill. Inviting family and friends to help celebrate, being together to eat and drink, and letting off the fireworks all adds to the day. Diwali as a whole is just a special day for us. For me, what means the most is the thought of meeting up with family and friends that I have not seen for a while."
—Deepa S.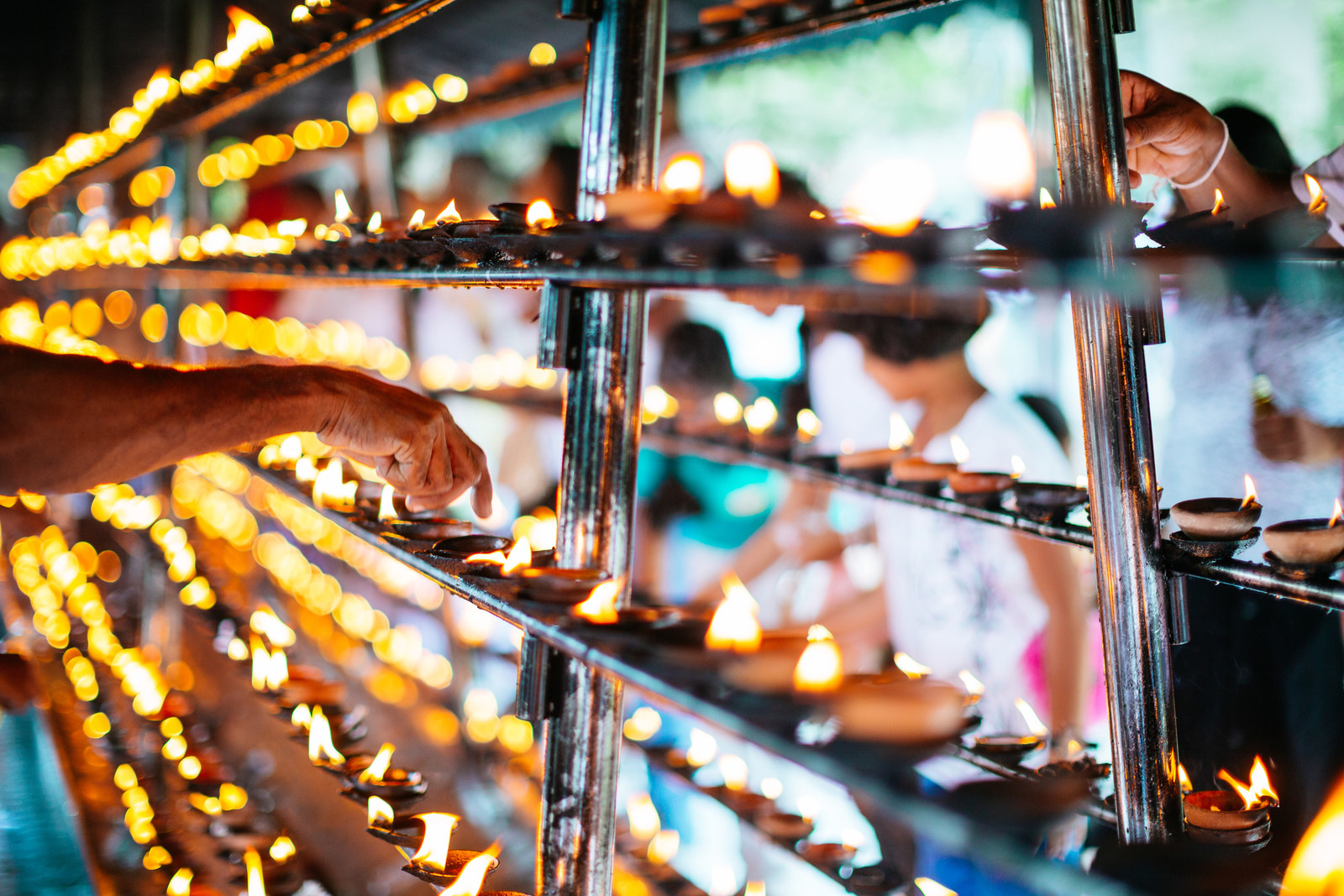 Images via Getty unless stated otherwise.

Stories have been lightly edited for grammar, spelling, punctuation, and clarity to comply with the BuzzFeed Style Guide.
Happy Diwali! Learn how to make this time of year more affordable with help from U.S. Bank.