We asked the BuzzFeed Community to tell us about the inspiring people in their hometowns who deserve recognition for all they do or have done for others. Here are their heartwarming (and tear-jerking!) nominations.
1.
A young campaigner looking out for her heroes.
"My hometown hero is Layla, my 8-year-old daughter. After a big fire took out several of our historic buildings in our small downtown district, my daughter campaigned to collect gift cards for all of the firefighters from the four towns who were called in to help battle this massive 16-hour blaze. Within a month, she collected over $3,000 in gift cards and selflessly passed them out to the firefighters in each town. I had never seen as many grown, burly men cry in all my life. This girl has got a heart of gold."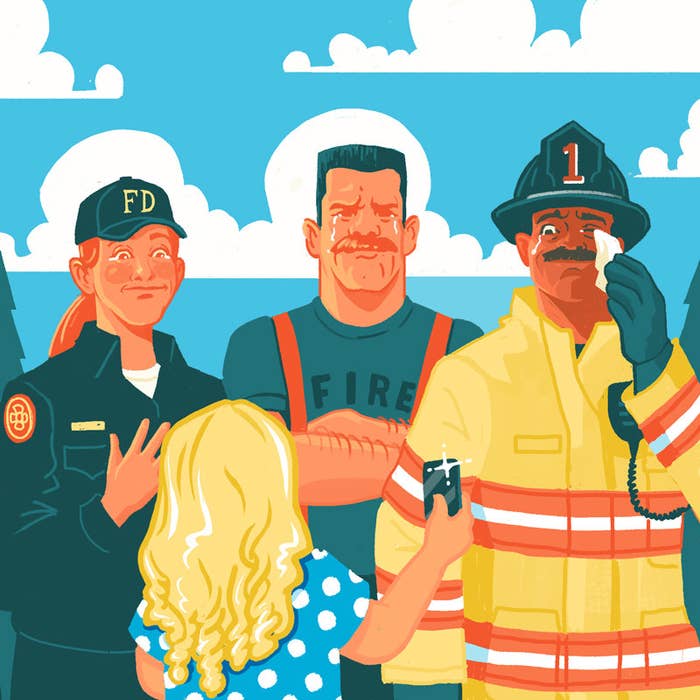 2.
A couple who showed love amid their own hardships.
"We recently moved into a wonderful neighborhood. Three weeks ago, my husband got into a motorcycle accident. Overall he is doing ok, but was out of commission for a while. Our neighbors, a couple with three kids, reached out to offer support and volunteered to mow our grass for us. Amazing right? But take into account that earlier this year, their son was diagnosed with leukemia. Somehow between taking him to all of his doctor's appointments and treatments, caring for their other two children (ages 3 and 1), and keeping up with life, they found time to do something so simple yet so selfless for us. In the midst of their own crisis, they took the time to show us love during ours. They are two of the kindest people I've ever met!"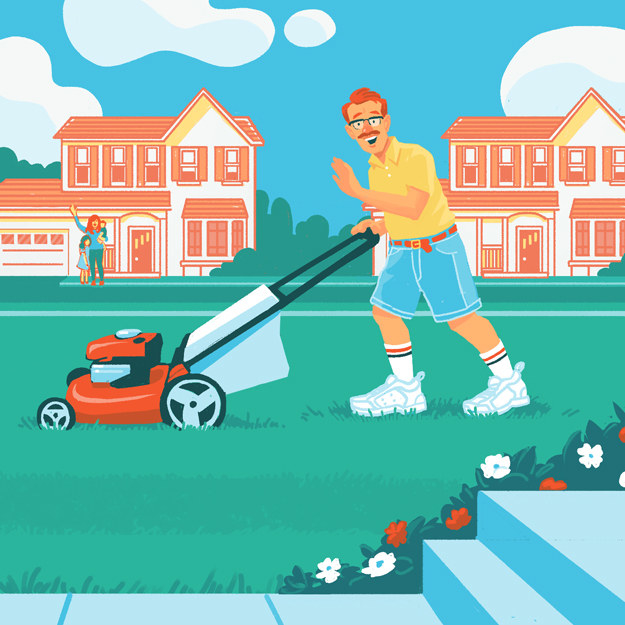 3.
A teacher who goes beyond her call of duty.
"There is a woman in my community who is absolutely amazing. She is a special needs teacher at the high school, and she goes absolutely above and beyond. She implemented an amazing peer tutor program that brings all the students of the high school together, and because of this program, everyone in her class always has a date to the school dance. For all the dances they go to, she sets up where they'll have dinner, and if they can't get their hands on a dress or dress shirt, she will find them one. She also started a pageant for all the special needs kids within the county that highlights just how amazing they each are."
4.
A selfless birthday girl.
"My hometown hero is my daughter, Chelsea. For her 9th birthday in April, she opted to skip out on gifts and instead get donations to a wildlife fund. Even given the option to keep some of the money, she still donated all she got to the fund. She donated $455 in total! Her heart inspires me every day. I am so proud to be her mama."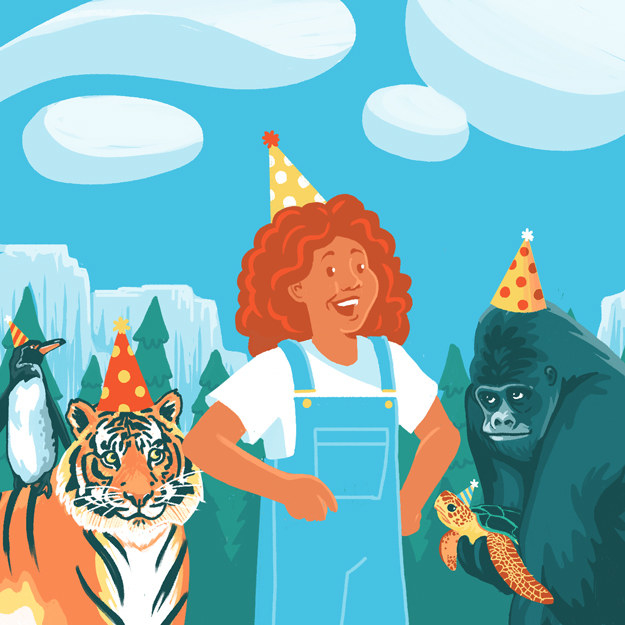 5.
An educator who defines "hard-working."
"I would like to nominate Patti Alexander. Patti is a vice principal at Gladstone High School in Gladstone, Oregon. She goes the extra mile to ensure students are getting a quality education and safe. She puts in long hours, often late nights and weekends, to make sure GHS runs smoothly. She has touched hundreds of lives in her small community, and I can't think of anyone more deserving than her."
6.
A generous mom of many.
"My mom is my hometown hero. Growing up, there were a lot of kids in the neighborhood that she took in. She let them stay at our house, let them eat with us every day, even bought them Christmas and birthday presents and invited them over on all the holidays. She let them come with us on vacation, bought them new clothes or school supplies if they needed it. She did this for a total of like 15 kids at different times, most of them until they were in their twenties. She's an angel, and I hope to be as generous and kind as she is throughout my life."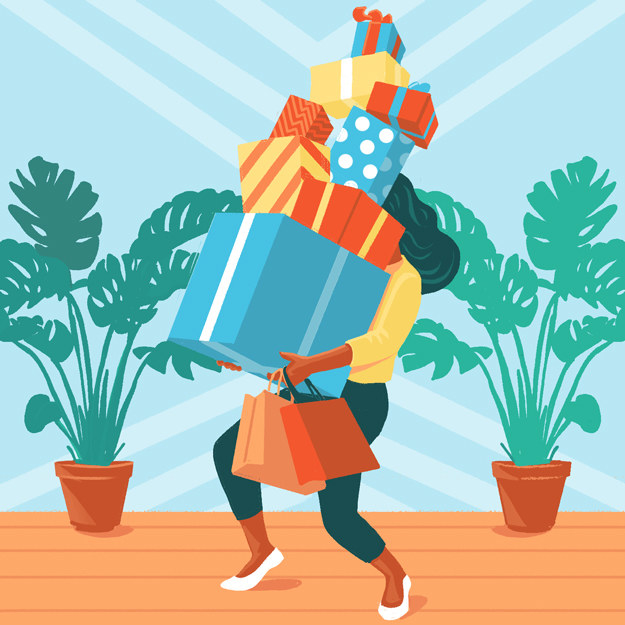 7.
A true local multitasker.
"Bob Witte of Sandpoint, Idaho, is an all around amazing human. He has gone out of his way to announce local sports for almost 30 years. He helps organize the music for the local festival, which has never failed to be a HUGE crowd-pleaser. He volunteers for all sorts of local charities and the chamber of commerce. Bob also is the most reliable man in the world! Not only is he always there for his five kids but for all of their friends too! Everyone who has ever become part of his world is considered family and is treated as such! He is a true hero!"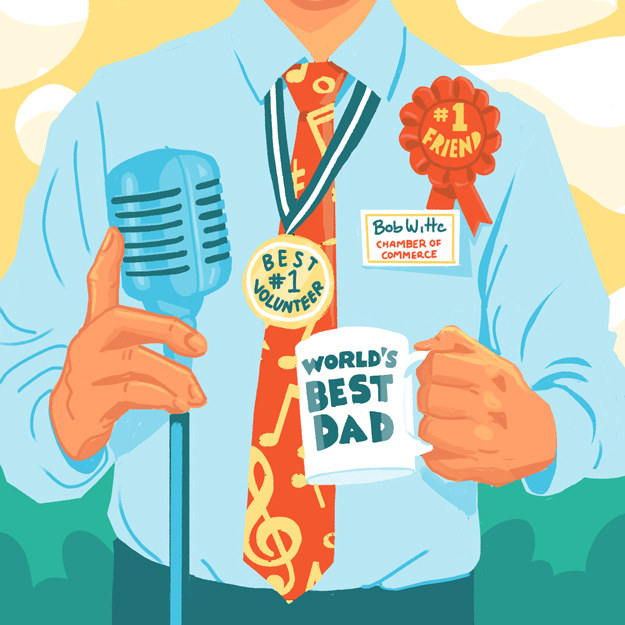 8.
A group of superheroes unite.
"I'm a preschool teacher, and our summer camp program is called Superhero Summer. We talk all the time about our everyday superheroes in our community. I'd have to say my coworkers are my superheroes. We all come from different childcare backgrounds so we have different perspectives and we can really bounce ideas off each other and make the children have the best school/camp experience!"
9.
A family with a mission close to their hearts.
"We have a family in our neighborhood who lost their 2-year-old son to cancer. After their loss, they started a foundation to raise money for children diagnosed with cancer to help pay for their treatment. Every year, they host a 5K as something that other families can do to help them raise money. They also host a ball where they have a silent auction and give gifts to the kids with cancer."
These wonderful humans are truly pillars of their communities. U.S. Bank is there to support individuals across the nation — and the neighborhoods they call home — by inspiring them to make #CommunityPossible.