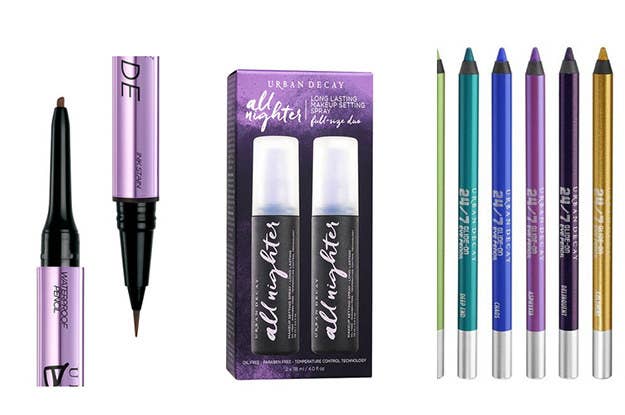 The 24/7 Eye Pencil comes in a bajillion colors so you can change your look to match your mood. The Brow Blade comes in to seal the deal and help you achieve the brows you've always wanted. You can finish your full face off with All Nighter Setting Spray to keep your handiwork in place all day and all night. The dream team!
First up is the 24/7 Eye Pencil, and yes, it comes in every color you've ever dreamed of.
This liner goes on smooth and stays wet for blending for about 30 seconds. As soon as it dries, it's down for anything and won't budge or smudge. Use one color, two colors, three colors, ALL THE COLORS. The sky's the limit, friends.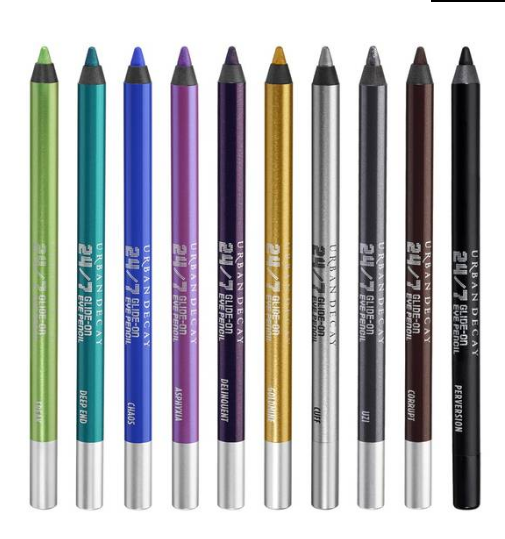 Okay, so you've got your eyeliner on point. Don't let your brows get lonely! Try on Brow Blade for size.
Everyone knows brows are the eyes of the forehead. You want to get them right, but you can't risk them looking overdone. That's where Brow Blade comes in. It's easy to apply and the waterproof pencil applicator gives you microblade precision. Think flawless arches, even tone, and perfect fullness. Call the police! The brows are too good!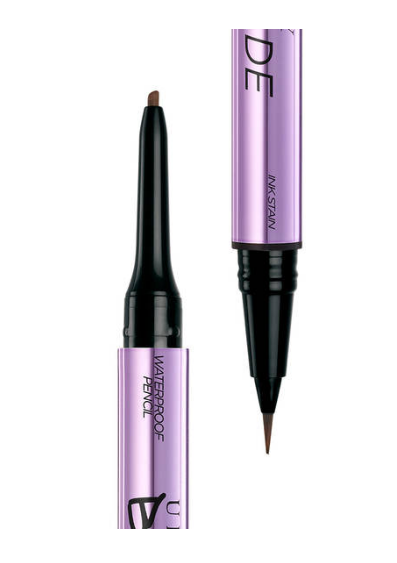 Your face looks ah-mazing! Don't let that hard work go to waste. A spritz of All Nighter Setting Spray will make sure your look lasts into the night.
All Nighter Setting Spray is legendary for a reason. A quick spritz of this clever product will make your makeup last for 16 HOURS! Imagine being able to go from day to night without having to worry about smudging, fading, or melting in the hot sun. With temperature-control technology, All Nighter actually lowers the temperature of your makeup to keep you looking fresh as heck all day long. Wow, living in the future is unbelievable!