Where would you want to live?

Spending Sunday Night at the Races with Villa Maria

Christie, with the crazies!

Can I just stay in the library?

Livin' the suite life in Haggerty/Tyson

Padre pride: Schoenfeldt!

Salzberg? Chile? I'm studying abroad!

I'm classy; Fields is for me!

How about charming farm house across from the gym?

Give me shiny + new: Lund Family Hall!

What is your dream job?

Aerospace engineer and/or pastry chef

University President, of course

Attorney General of the USA

Community Organizer/Rabble Rouser

Party Planner/Event Promoter

Pick a food to eat right now

The most beautiful pie ever

Corned beef and Cabbage (and potatoes!)

I don't care, it'd better be gourmet though.

Whatever goes with red wine

Venison, which I hunted myself, of course.

What's your ideal date?

A Pablo Neruda poetry reading

Attend a Historical Reenactment

The latest museum exhibit

Where would you raise a family?

Suburbs of a great city, like Philly

I'll pass on kids, thanks.

What's your favorite song?

Walk the Line by Johnny Cash

American Pie by Don McLean

Danny Boy or anything played in an Irish pub

Anything by Chance the Rapper

Stars and Stripes Forever by John Philip Sousa

Choose a pair of shoes

Pick a Saint!

St Isidore, Patron of Farming and Technology

St. Patrick, Patron of Ireland and Engineers

St. Francis de Sales, Patron of Writers

St. Thomas More, Patron of Lawyers

St. Thomas Aquinas, Patron of Academia

St. Vincent of Saragossa, Patron of Winemakers

St. Julian Hospitaller, Patron of Hospitality
Which University Of Portland Holy Cross Priest Is Your Patronus?
You got:

Fr. John Donato, CSC
You're a disciplined, hardworking, and, most of all, affable member of the UP community- just like your patronus, Fr. John! Overseeing all of Student Affairs, Fr. John has huge responsibility for the quality of life of all students on campus. But, that never stops him from taking the time to chat with any student or staff member.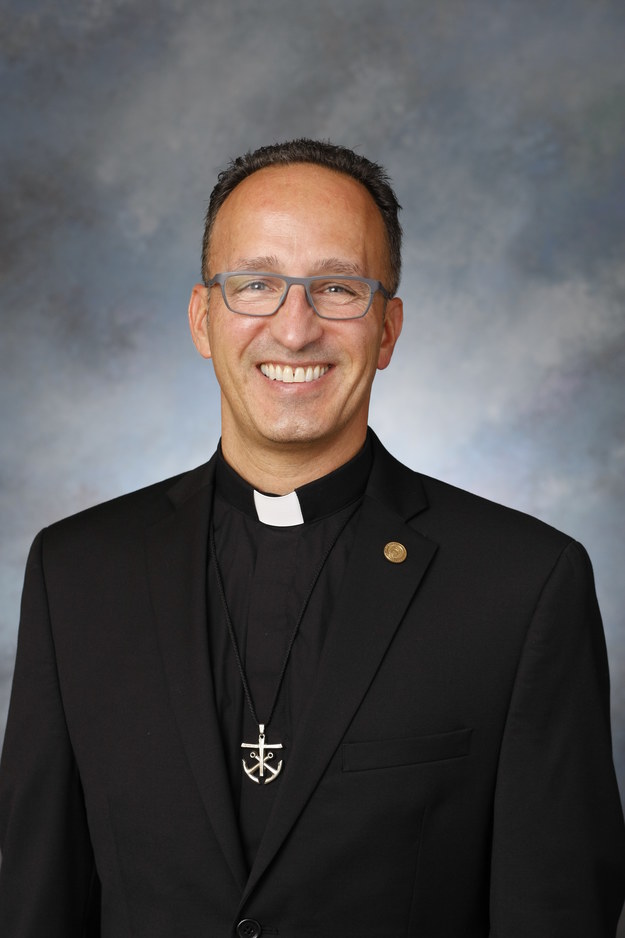 You got:

Fr. Mark Poorman, CSC
You're the boss in any situation, but no one could call you distant or aloof. Always calm, collected, and in control, you have a way of making anyone feel at ease, just like your patronus, President Fr. Mark Poorman! Fr. Mark is a busy guy, to be sure, but, somehow, most everyone knows him anyway. He's got a Ph.D. in Ethics, but would never make anyone feel judged. All-in-all, you're lucky to have friends in high places with this spectral protector!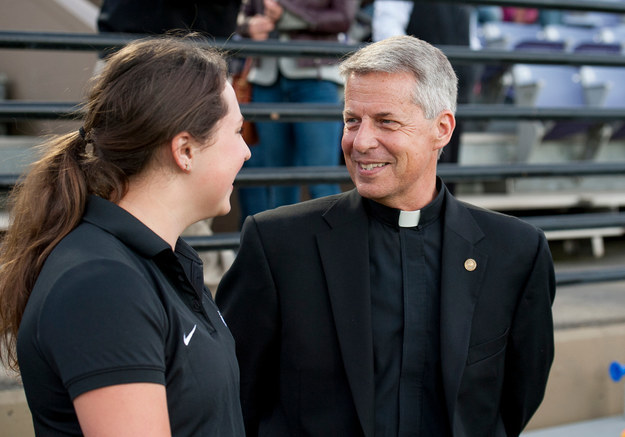 You got:

Fr. Jim Gallagher, CSC
You're diligent, passionate, and... maybe you were an engineer in a past life? Just like your patronus, Fr. Jim, you've got a good sense of humor paired with a hardworking, no-nonsense approach to your faith and your studies. You get things done like a pro while keeping smiles on the faces of everyone around you!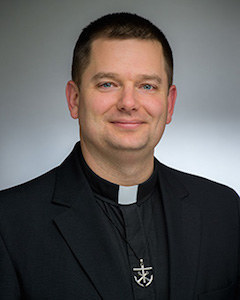 You got:

Fr. Mark Ghyselinck, CSC
You are artistic and easy-going, just like your patronus, Fr. Mark! Although Shipstad is known for being a bit crazy, Fr. Mark's calming influence as pastoral resident ensures it's a great place to be. He's the rare combination of professional painter and Catholic Priest, so, you can be sure that your protector will keep you relaxed and surrounded by beauty!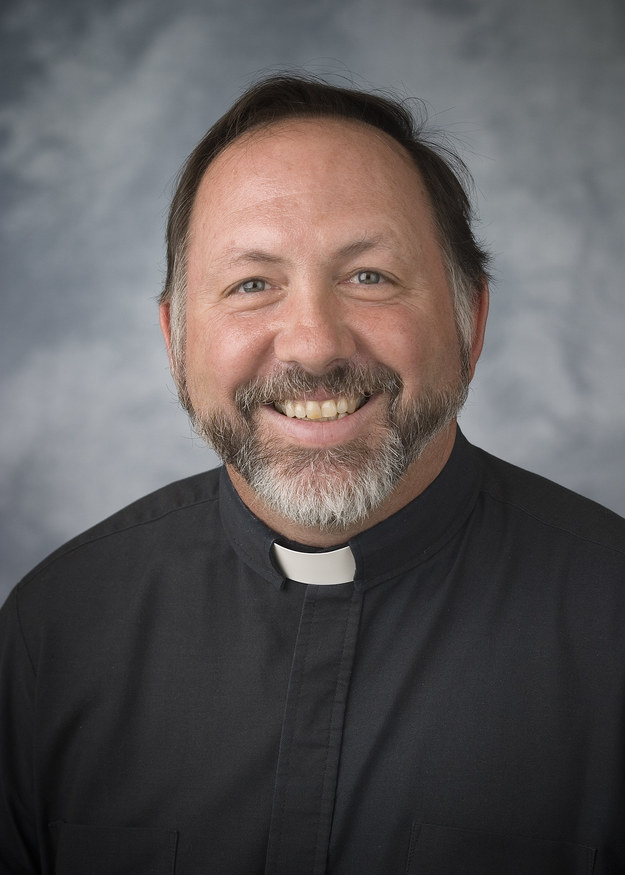 You got:

Fr. Charlie Gordon, CSC
You're a bit on the quiet side, but, that's only because, like your patronus, Fr. Charlie Gordon, you've got a lot going on in your brain. You have the ability to use your fierce intellect to bring God's word out of any song, book, or movie. Also, it turns out that you're a great cook! You can find your patronus in the Theology classroom or discussing scripture and film on numerous podcasts.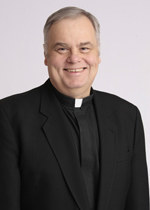 You got:

Fr. Pat Hannon, CSC
You've got, as the Irish say, the gift of gab and a knack for blarney, just like your patronus, Fr. Pat! Fr. Pat is an energetic writer and storyteller, and, a Pilot thru-and-thru, having graduated from UP in the 80s. You might also come from a big (big) family.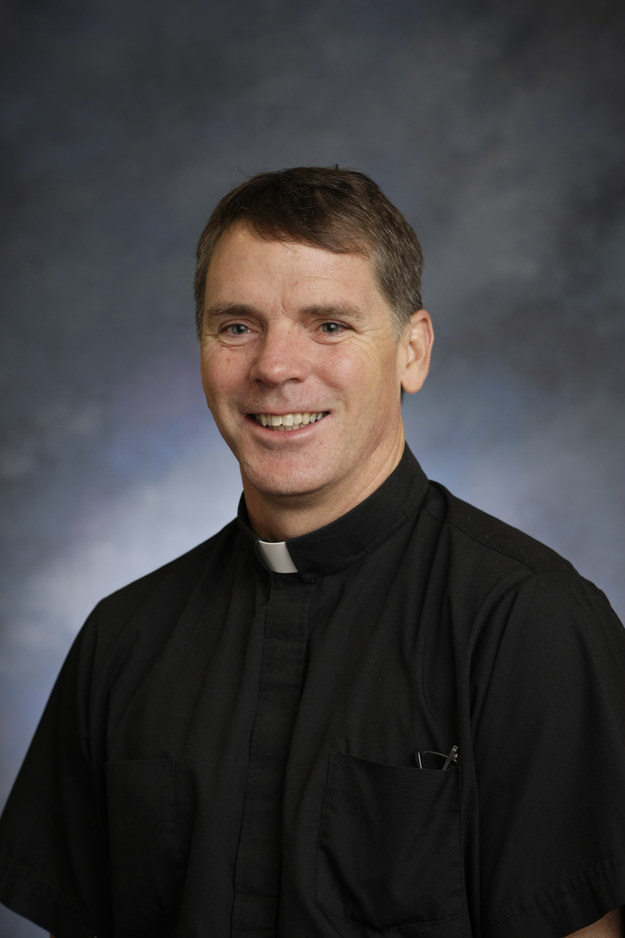 You got:

Fr. Charlie McCoy, CSC
You're fastidious, intelligent, and keep yourself in good shape, just like your patronus, Fr. Charlie McCoy! Even though he's one of the most disciplined people around UP, he's also one of the kindest and most compassionate - you'd have to be to live in Villa Maria for so long, right? Not only do you have a Math Professor as a spiritual guardian, you have the local Superior of the Holy Cross Community. Whoa!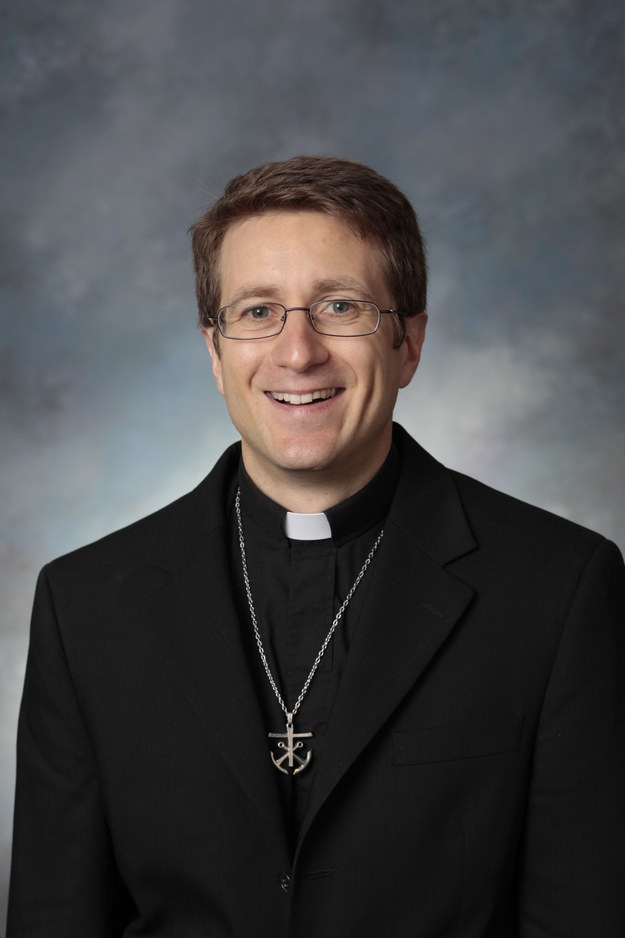 You got:

Fr. Ed Obermiller, CSC
You're a true polymath- skilled in social situations, a gourmet chef, a brilliant speaker, and hardworking member of the UP community. Fr. Ed offers his many talents to the women of Kenna Hall when he's not in Waldschmidt working for University Relations, but, he'll probably save some of his famous tater tots for you, since he's your patronus!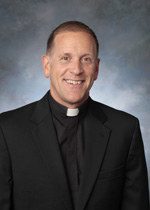 You got:

Fr. Dan Parrish, CSC
You're larger-than-life, practical, and know how to give a mean haircut, just like your patronus, Fr. Dan! Fr. Dan is a business professor who graduated from UP before joining Holy Cross and becoming a priest and business professor. As your patronus, he'll take care of your finances and your soul! He also happens to be very, very tall.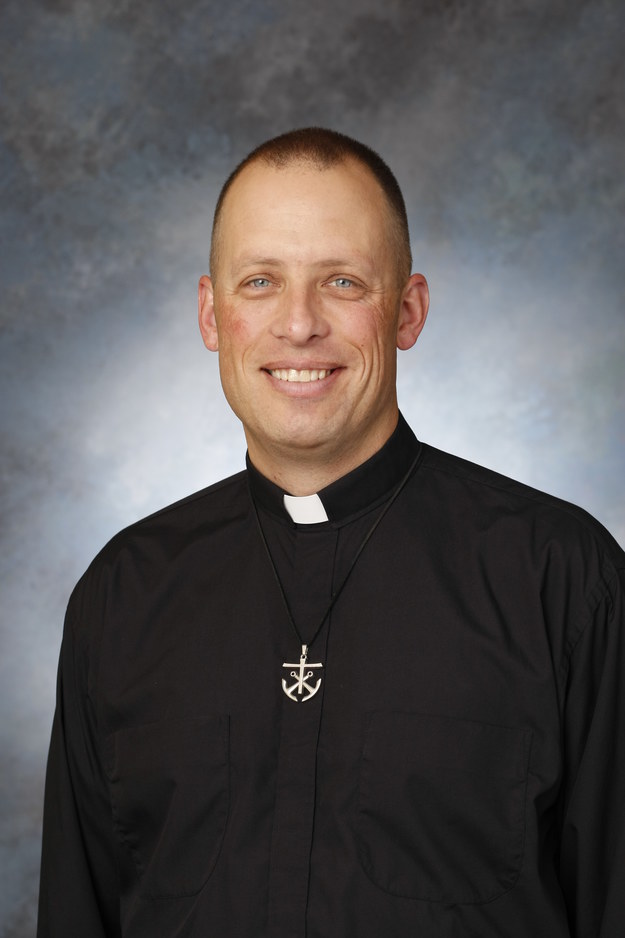 You got:

Fr. Claude Pomerleau, CSC
Your patronus is a feisty, retired poli sci professor and well-known Vermonter, Fr. Claude! A French, Spanish, and English-speaker, you'll be safe from the forces of authoritarianism in many different parts of the world with Fr. Claude on your side. Also, you'll never want to clarinet music, as he's a virtuoso!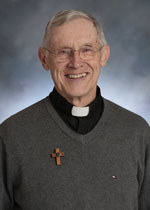 You got:

Fr. Jeff Schneibel, CSC
You observe the world around you and have the perfect retort for any situation, just like the witty and mysterious Fr. Jeff. When he's not in the archives, maintaining the institutional memory of UP, he's in Haggerty/Tyson keeping our Juniors and Seniors honest. Perhaps, too, this patronus has some of Gandalf's magic to go with that beard!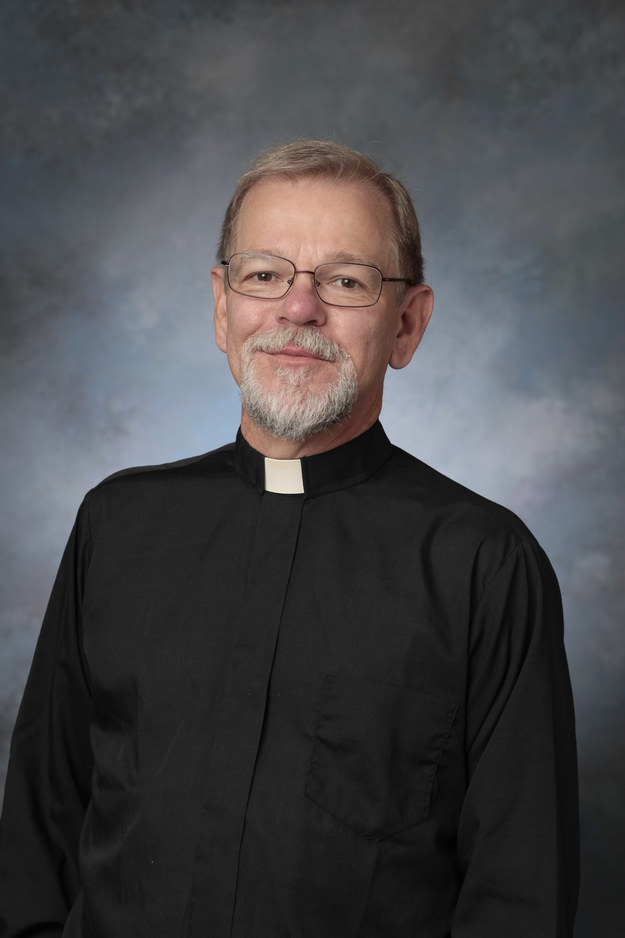 You got:

Fr Art Wheeler, CSC
You're a constant and reliable force of nature who never forgets a name, just like Fr. Art, your Holy Cross patronus! Fr. Art spent years getting students to study abroad, now he teaches about the history of war, but, most of all, he makes sure each student knows he cares, especially the women of Mehling! You're lucky to have such hardworking and loyal patronus to help you out!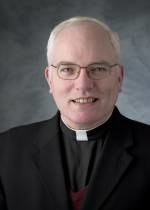 You got:

Fr. Gerry Olinger, CSC
You're a jovial and efficient leader on campus who never minces words, just like your patronus, Fr. Gerry! Not only is he a law degree-wielding Vice President, he's a gentle and kind soul who will do whatever it takes to get the job done! Just visit Schoenfeldt when you need a hand from your patronus!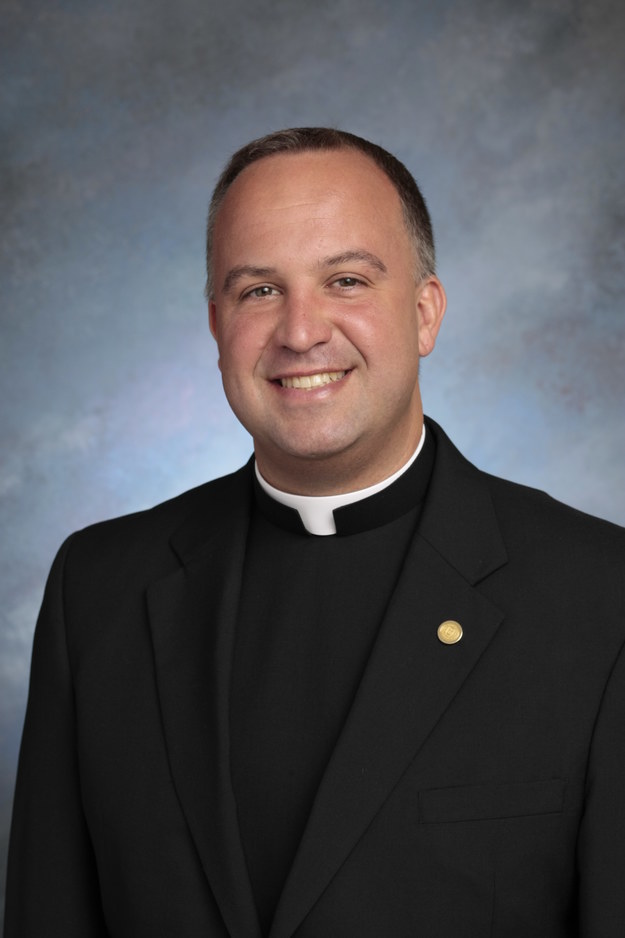 This post was created by a member of BuzzFeed Community, where anyone can post awesome lists and creations.
Learn more
or
post your buzz!