"Amagawd... It's finally time to renew my contract!"
"BUT WHAT IF I DON'T LIKE MY NEW PHONE?"
"Yay, I have a shiny new phone! These next 24 months are gonna be friggin' awesome! #upgrade."
[silence]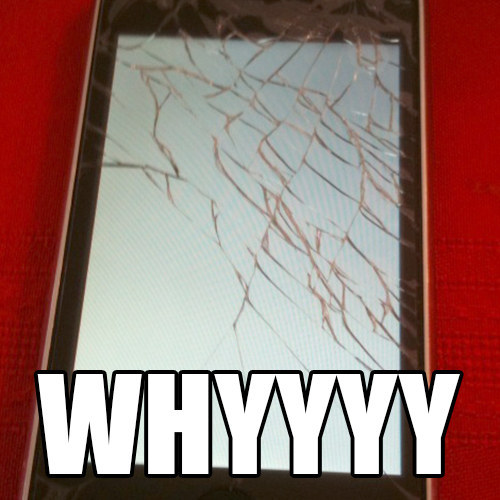 "FFS, why didn't I just get insurance?"
"It's all good, I can make do with a cracked screen..."
"OK, fine. Someone please just take my money and repair this forsaken thing."
"OMG you're back in my life!"
"WHY AM I PAYING FOR THOUSANDS OF MINUTES I DON'T EVEN USE?"
"WHY IS THERE NEVER ANY COVERAGE WITHIN A MILE RADIUS OF MY HOUSE?"
"WTF is that phone in your hand? Please don't tell me they've already released another model..."
"But wait, I still have ANOTHER 12 MONTHS LEFT ON MY CONTRACT."
"I can't wait any longer!"
"You kept me on hold for THREE HOURS, and all I wanted to do was cancel this stupid contract!"
UNSHACKLED.com is on a mission to change the way you buy your mobile – quicker, cheaper, and hassle-free. Visit UNSHACKLED.com and start saving money today – no strings, no stings.