10 Moments That Made These Commonwealth Games The Best Ever
At Glasgow 2014, you helped us raise £5 million to put children first around the Commonwealth - that's amazing. Thanks to your support, we will be able to achieve our ambition of reaching every child in Scotland and in the Commonwealth. These Commonwealth Games have been unforgettable for us, and we hope for you too. Here are 10 moments that we think made these Commonwealth Games the best ever:
2.

These funky moves from David Katoatau when he won a gold medal for Kiribati in the men's weightlifting.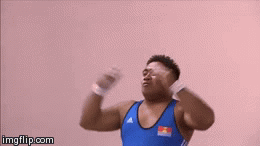 3.

This nifty catch from a lawn bowls steward. Who'd have seen that coming?
5.

These cuties reading "Baby, I Love You" at UNICEF's Wee Garden on Glasgow Green.
6.

This rather special fist pump for one Glasgow volunteer.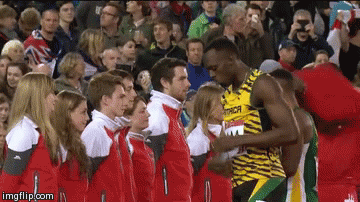 8.

This competitive spirit from the Duchess of Cambridge playing traditional games from around the Commonwealth.
9.

This flash of UNICEF's exclusive "go-faster" wristbands on 800m gold medallist from Botswana, Nijel Amos.
This post was created by a user and has not been vetted or endorsed by BuzzFeed's editorial staff. It is also not paid advertising. BuzzFeed Community is a place where anyone can post awesome lists and creations. Learn more or post your buzz!