2.
These funky moves from David Katoatau when he won a gold medal for Kiribati in the men's weightlifting.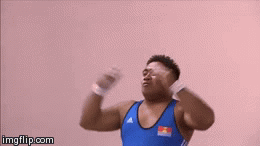 3.
This nifty catch from a lawn bowls steward. Who'd have seen that coming?
5.
These cuties reading "Baby, I Love You" at UNICEF's Wee Garden on Glasgow Green.
6.
This rather special fist pump for one Glasgow volunteer.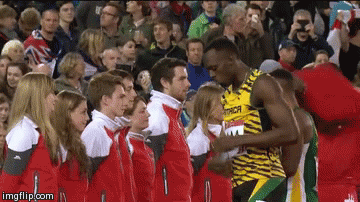 8.
This competitive spirit from the Duchess of Cambridge playing traditional games from around the Commonwealth.
9.
This flash of UNICEF's exclusive "go-faster" wristbands on 800m gold medallist from Botswana, Nijel Amos.