Bircher Breakfast Jar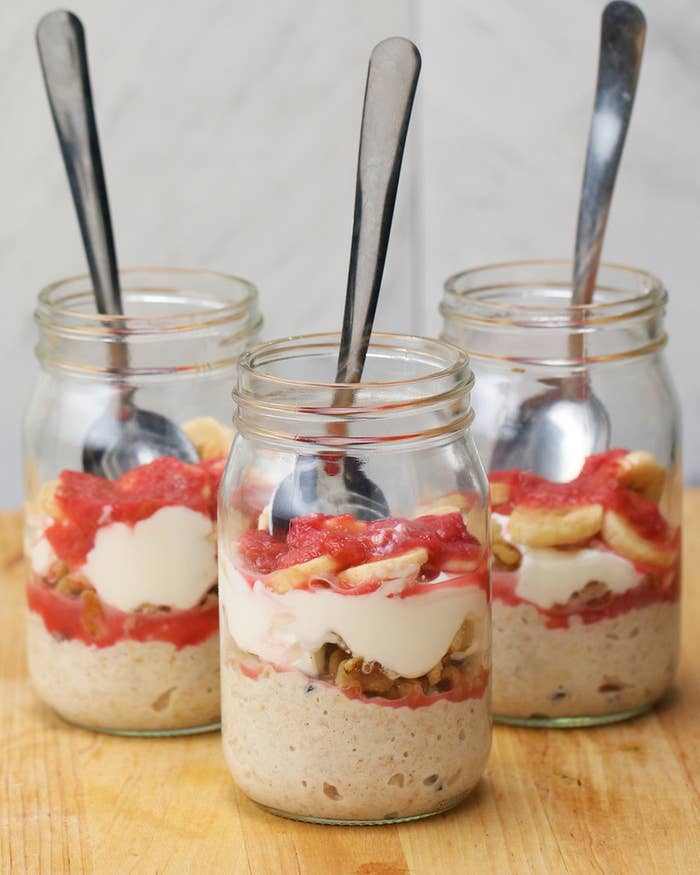 INGREDIENTS
Servings: 1
45 grams Uncle Toby's Bircher Muesli
½ cup skim milk or milk substitute
2 tablespoons Greek yogurt
½ banana, sliced
2 tablespoons chopped walnuts
Raspberry Rhubarb Compote
1 cup rhubarb, diced
1 cup raspberries
¼ orange juice
¼ cup sugar
PREPARATION
1.Combine Uncle Toby's Bircher Muesli and milk according to package directions. Allow to set overnight.
2. In a small saucepan, heat raspberries, rhubarb, orange juice, and sugar over medium-low heat. Bring to a simmer and cook for 5 minutes, stirring frequently. Remove from heat and let cool.
3. Arrange prepared bircher and Greek yogurt in the bottom of a jar. Top with sliced banana, walnuts, and compote.
4. Enjoy!