TURKEY AND RICE BAKE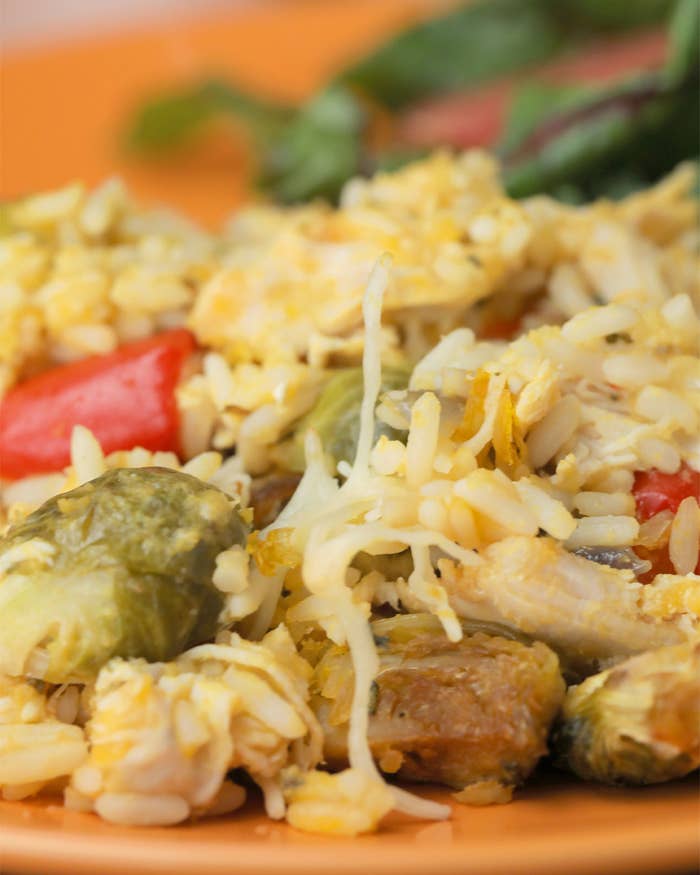 INGREDIENTS:
1 roasted organic turkey breast
4 cups (2 packages) Uncle Ben's Ready Rice Original
1½ cups roasted red bell peppers
1½ cups roasted Brussels sprouts
1 roasted red onion
5 sprigs organic thyme
1 sprig organic rosemary
1 cup organic mashed butternut squash
¾ cup organic chicken broth
½ cup organic grated Parmesan, divided
PREPARATION:
1. Preheat oven to 350ºF/175°C.
2. Shred the leftover roasted turkey.
3. Pull the leaves off the rosemary and thyme sprigs. Then mince the leaves finely.
4. In a large bowl, mix the turkey, roasted vegetables, and packages of Uncle Ben's Ready Rice. Add the rosemary, thyme, chicken broth, and ¼ cup parmesan, and mix them together. Pour into a 9-inch x 13-inch casserole dish. Bake at 350º for 20 minutes. Remove from oven and sprinkle with additional ¼ cup parmesan and bake for another 5 minutes.