Nick meets his biggest fan, Javi, who is played by Pedro Pascal.
The pair get involved in some bad situations with some bad people.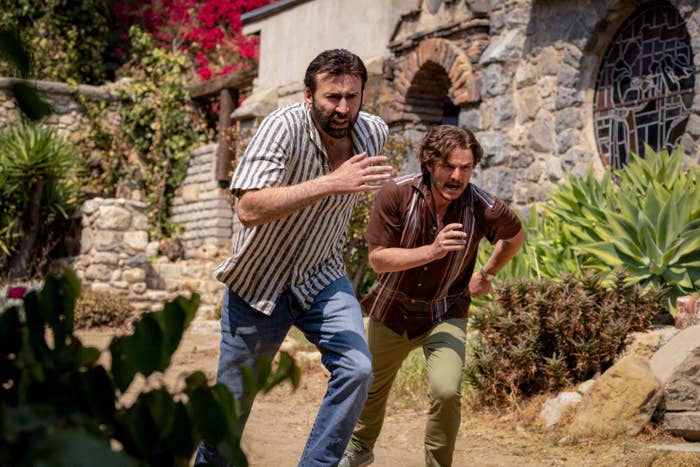 Throughout the hijinks of the film, it is clear that Nick Cage and Javi are ultimate BFF goals. Here's why:
1.
They have an official greeting.
2.
They always laugh at each other's jokes.
3.
They are up for anything.
4.
Like, literally anything.
5.
They understand how to dress to impress.
6.
They are honest with one another.
7.
They build up one another.
8.
When they need some inspiration, they know who to turn to.
9.
They know when to exit a party they're not enjoying.
10.
And finally, they are each other's ride or die.