1.

What was the first book that Jon Snow appeared in within George R.R. Martin's novel universe?

HBO

Of course, he appeared in the first novel. But this was only a teaser question for those who aren't quite spoiler-ready.

Via HBO

2.

What is the name of Jon Snow's sword?

Remember? In the ninth episode of Season One, Jeor gave it to him in return for saving his life.

Via HBO

3.

True Or False: Kit Harrington won an Emmy for his groundbreaking performance as Lord Snow?

US Weekly

Controversially, Kit Harrington has never been nominated for an individual award at the Emmy's or the Golden Globes for that matter. Maybe next year, Kit!

Via HBO

4.

What is the name of Jon Snow's direwolf?

HBO

And in all his albino glory.

Via HBO

5.

What were the names of the episodes, in which, Snow died and returned respectively?

HBO

"Mockingbird" and "Mother's Mercy"

"Kill the Boy" and "Oathbreaker"

"Mother's Mercy" and "Oathbreaker"

"Kill the Boy" and "The Door"

"Mother's Mercy" and "Oathbreaker"

With Mother's Mercy being their highest rated episode yet. Hmm, I wonder why?

Via HBO

6.

Who initially found his body in the snow?

HBO

How could anyone forget this iconic GOT scenes yet?

Via HBO

7.

True or False: Co-star Sophie Turner was the one who leaked Jon's return to the press?

Gettys Images

While at a press conference for X-Men Apocalypse, Turner actually reveals that she was the last cast member to find out about his return hours before air. So she couldn't have.

Via Vanity Fair

8.

Even though he's the illegitimate son of Ned Stark, what House does he belong to?

HBO

Of course he still belongs to the House. Although a tricky question, illegitimacy doesn't mean anything in R.R. Martin's universe.

Via HBO
How Well Do You Know Jon Snow? The Ultimate Game Of Thrones Character Quiz!
Binge-watching is coming. Pay closer attention to the HBO series and continue to read those fan blogs and you'll be just fine.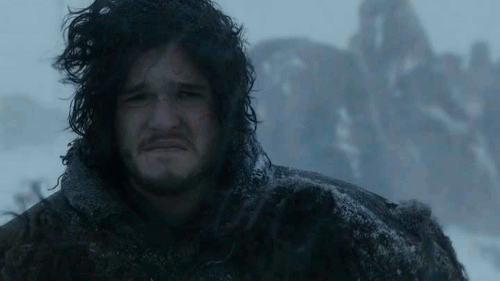 THE ULTIMATE JON SNOW FAN!
You know your stuff! While you may not know quite enough about Kit Harrington's personal life, you seem to be quite the avid watcher. Congrats on this honor!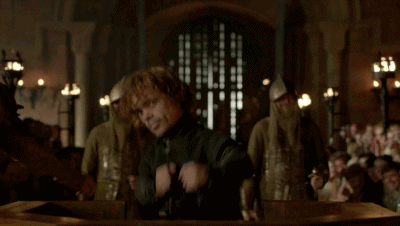 This post was created by a member of BuzzFeed Community, where anyone can post awesome lists and creations.
Learn more
or
post your buzz!