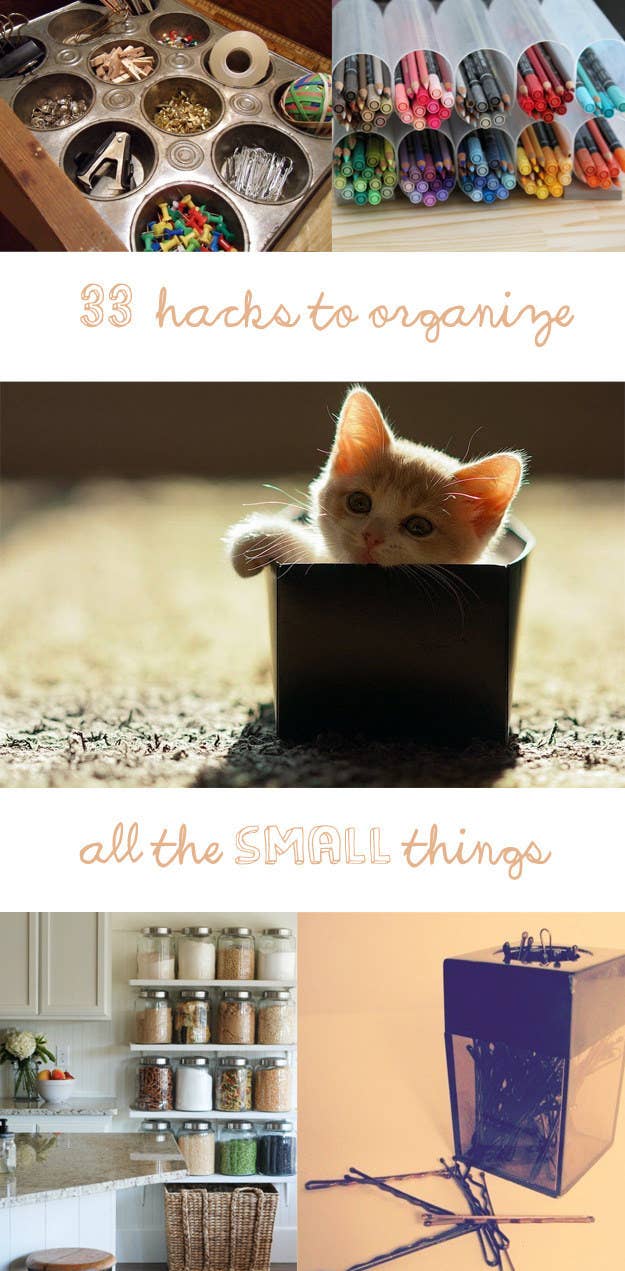 1.
Store bobby pins in a magnetic paper clip holder.
2.
Corral your hair ties with a carabiner.
3.
Pair your earrings up in an ice cube tray.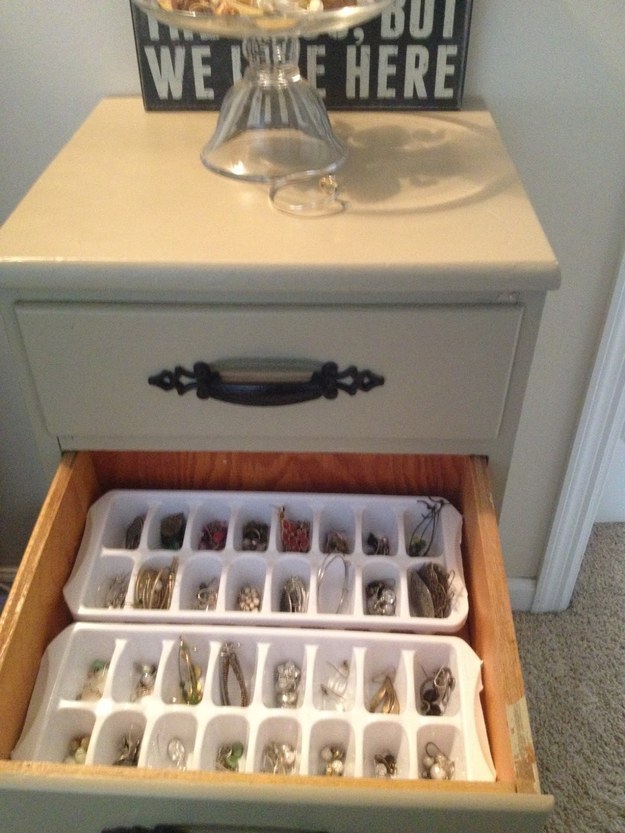 4.
And pack jewelry in a daily pill organizer when you travel.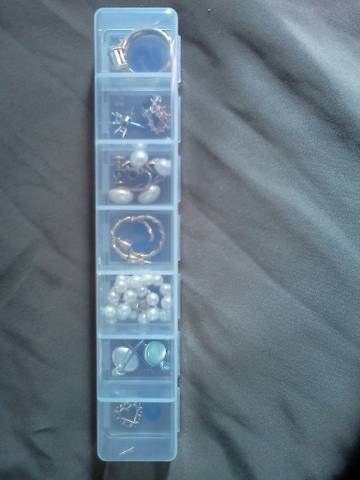 5.
Cover a corkboard in linen for a flexible necklace display.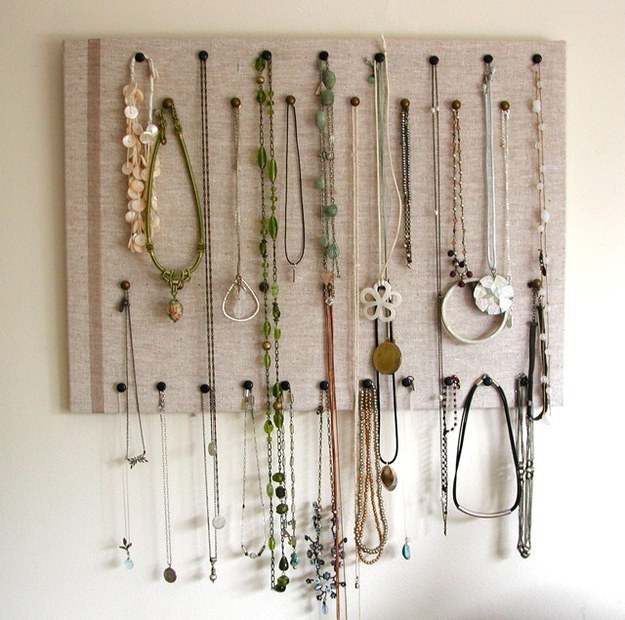 6.
Group nail polish by color in a shoe organizer (you know you never actually put your shoes away anyway).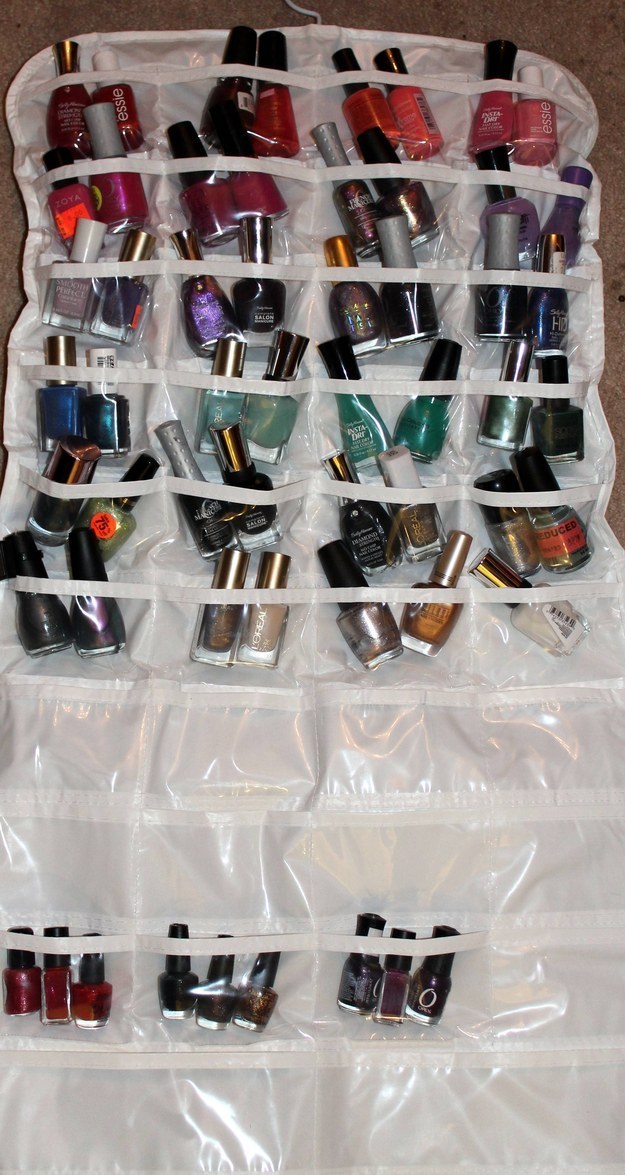 7.
Store your makeup brushes in a toothbrush holder.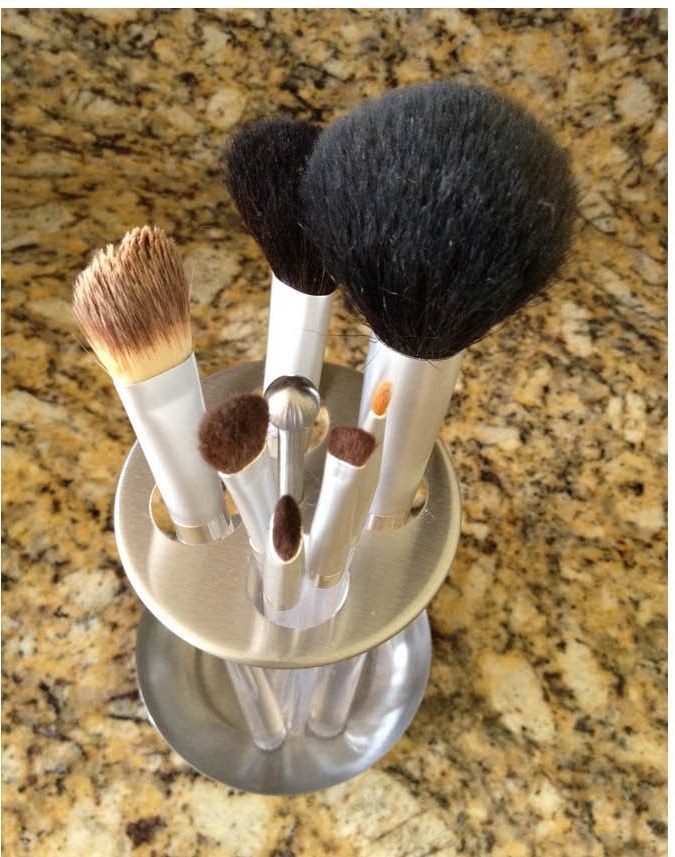 8.
Paint PVC pipe to separate your underwear.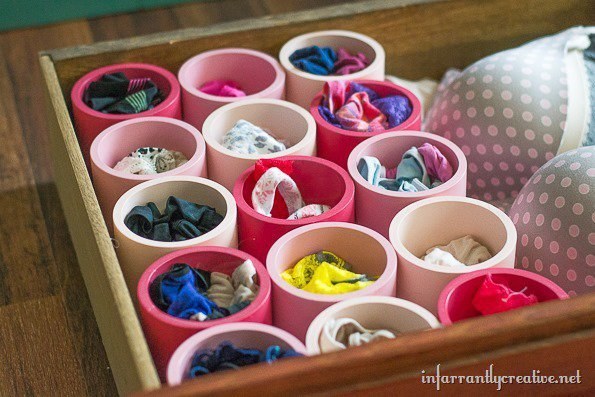 9.
Loop shower curtain rings on an over-the-door towel rack to organize your scarf collection.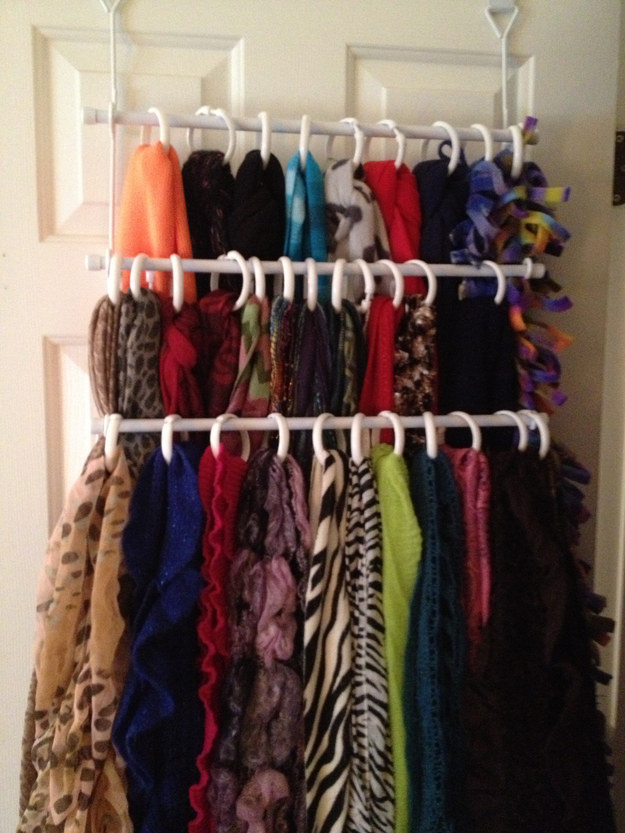 10.
Give everyone their own jar for their toothpaste and toothbrush.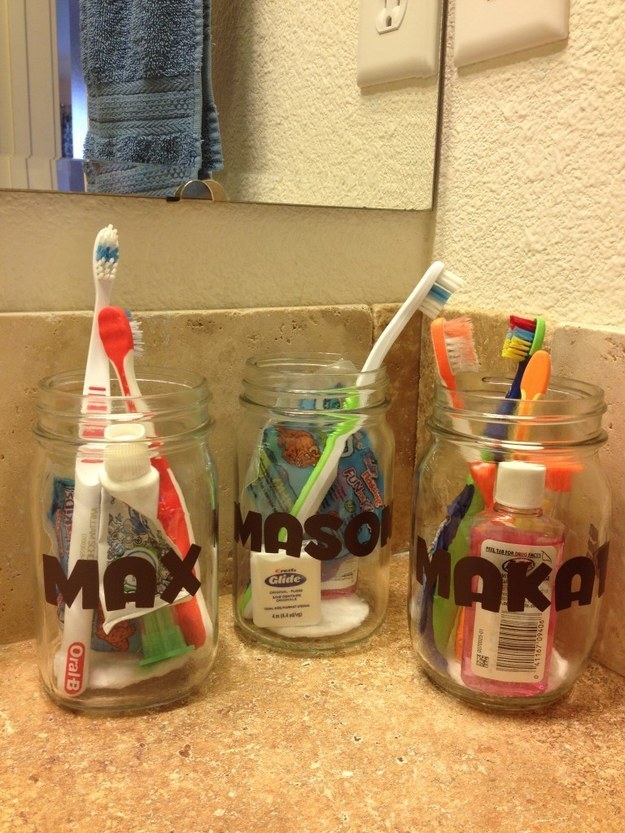 11.
Stack spaghetti boxes in a magazine holder.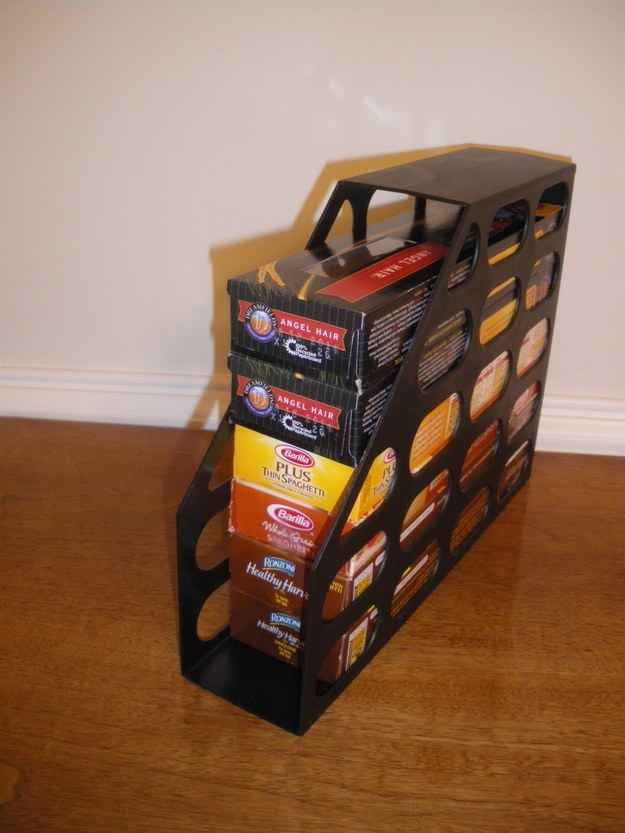 12.
And your plastic wrap and foil.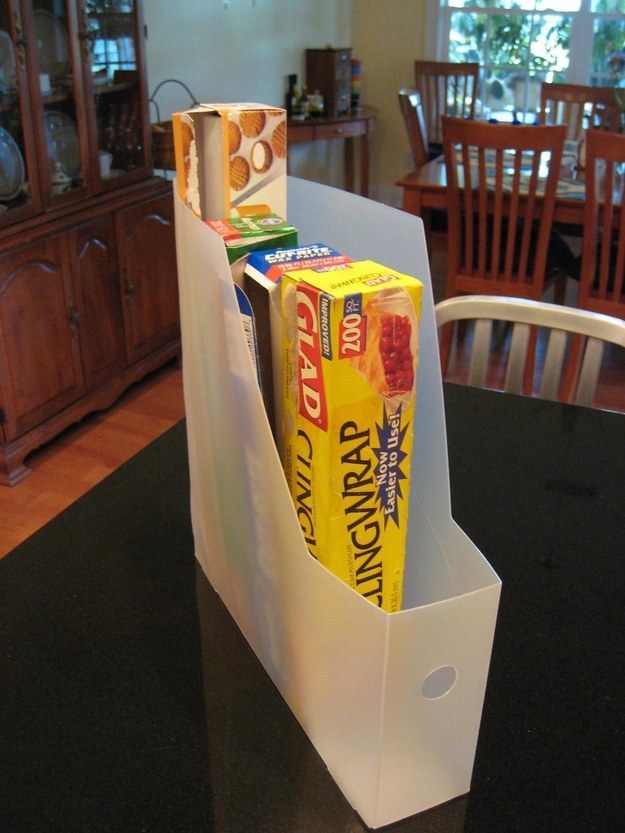 13.
Keep your Keurig cup drawer in check with egg cartons.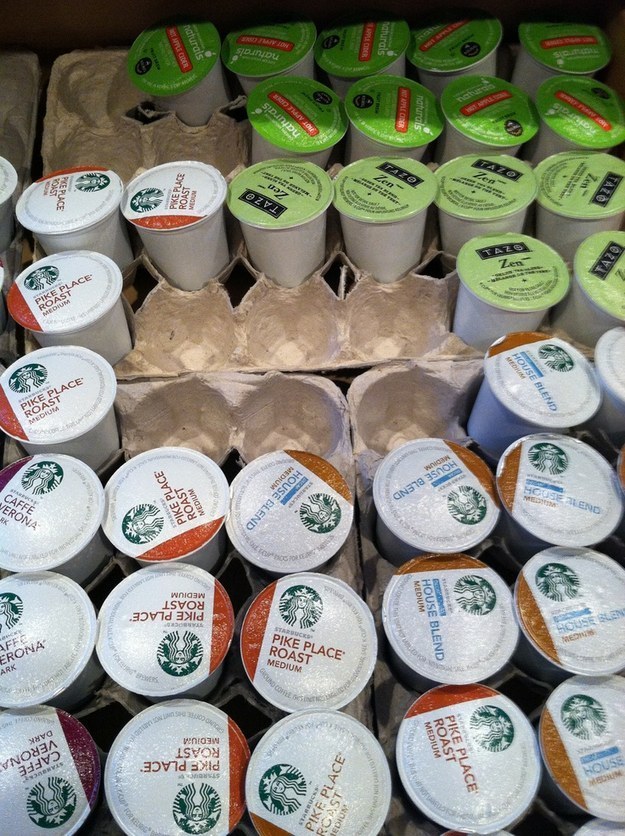 14.
(If this one isn't obvious, there's no hope for you.)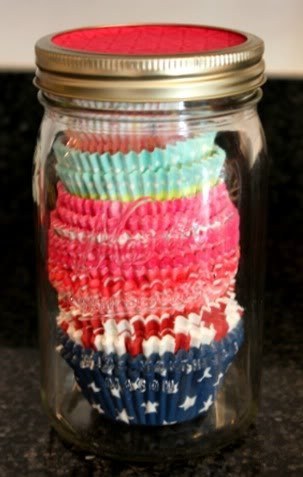 15.
Build a big jar shelf to decorate with your beans, snacks and pasta.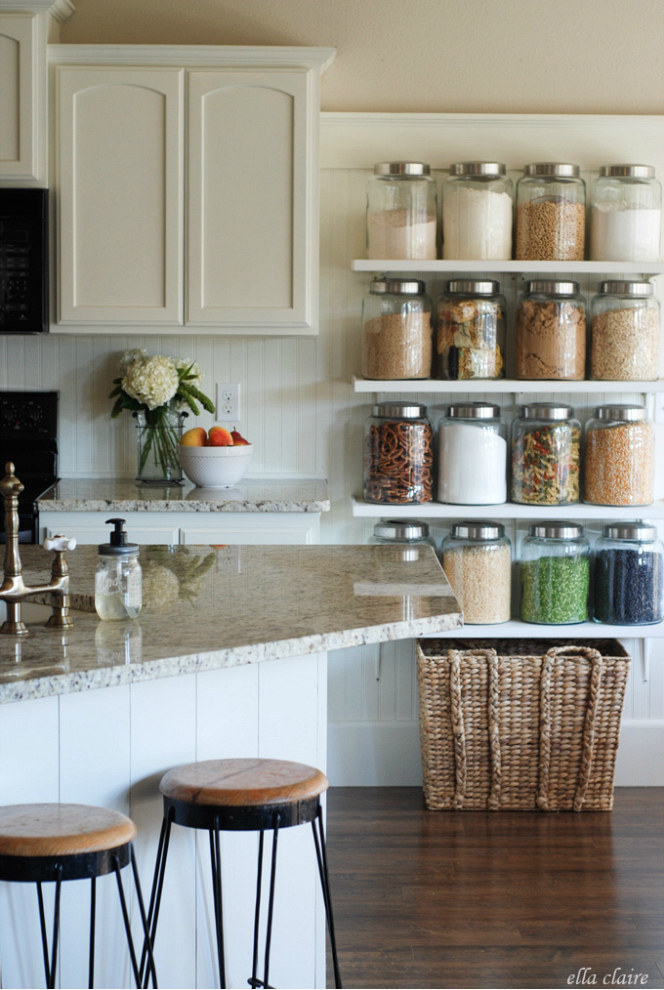 16.
Customize drawer organizers for all of your kitchen utensils.
17.
Sort plastic lids by size in a dish drying rack.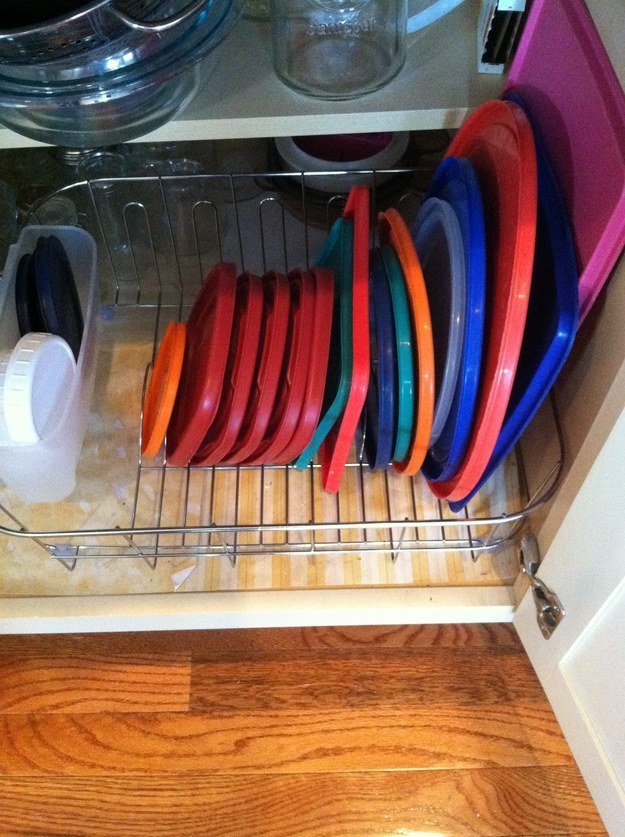 18.
Line a vintage tea tin with scrapbook paper, and make small dividers labeled with types of tea.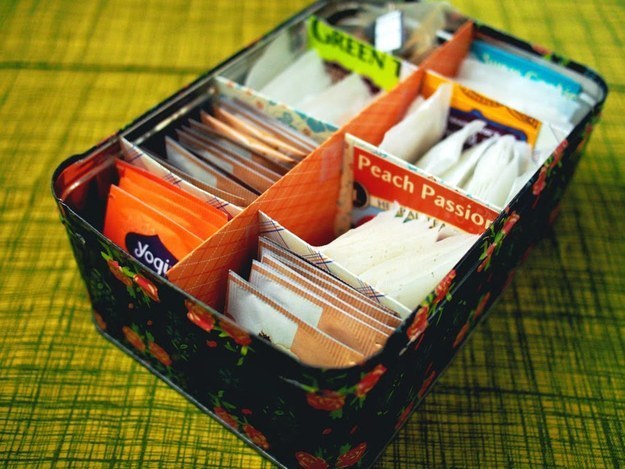 19.
Hang a tiered fruit basket with an s-hook to give bath toys a happy home.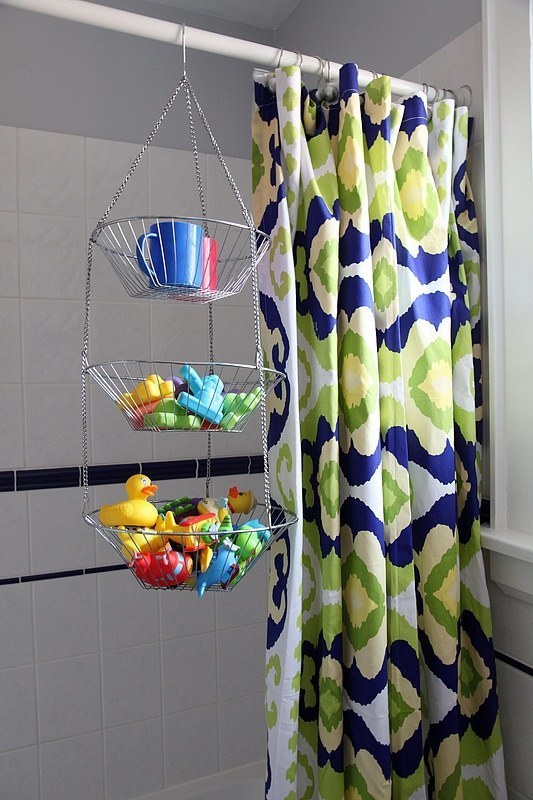 20.
Fill a bean bag cover with stuffed animals.
21.
Separate colored pencils, markers or crayons by color by taping together old Crystal Lite containers.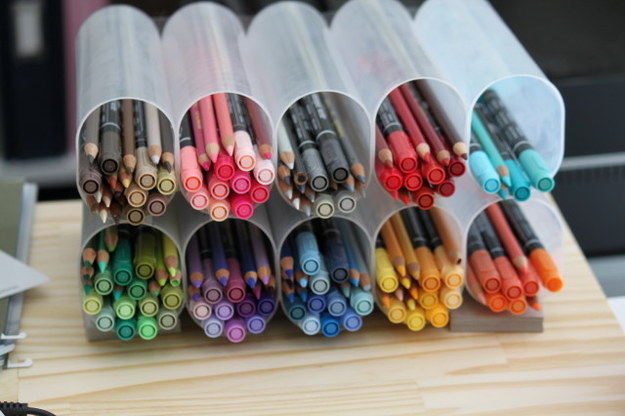 22.
Pull out that serving plate stand you never use and turn it into a craft caddy.
23.
Label toy drawers with photos of the toys to make clean-up time easy peasy.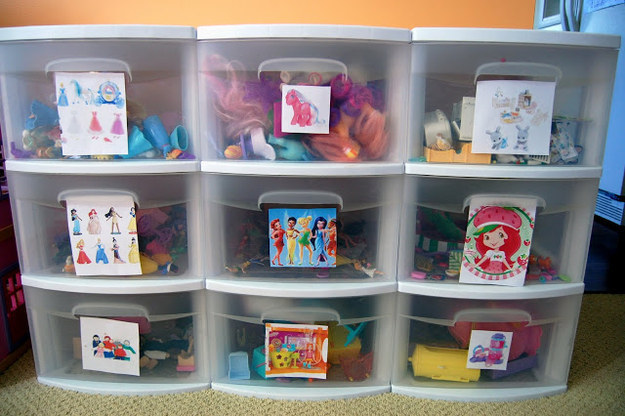 24.
Transform an ordinary LACK table into a lego table.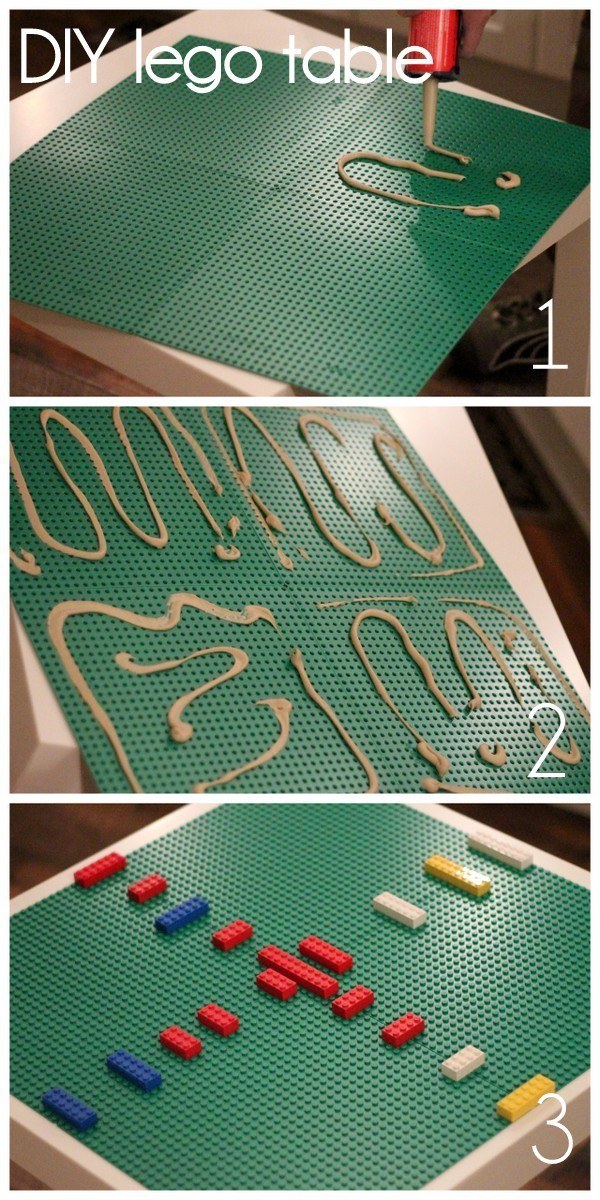 25.
Stash game pieces in plastic bags behind the game board.
26.
Save your scrap yarn on clothespins.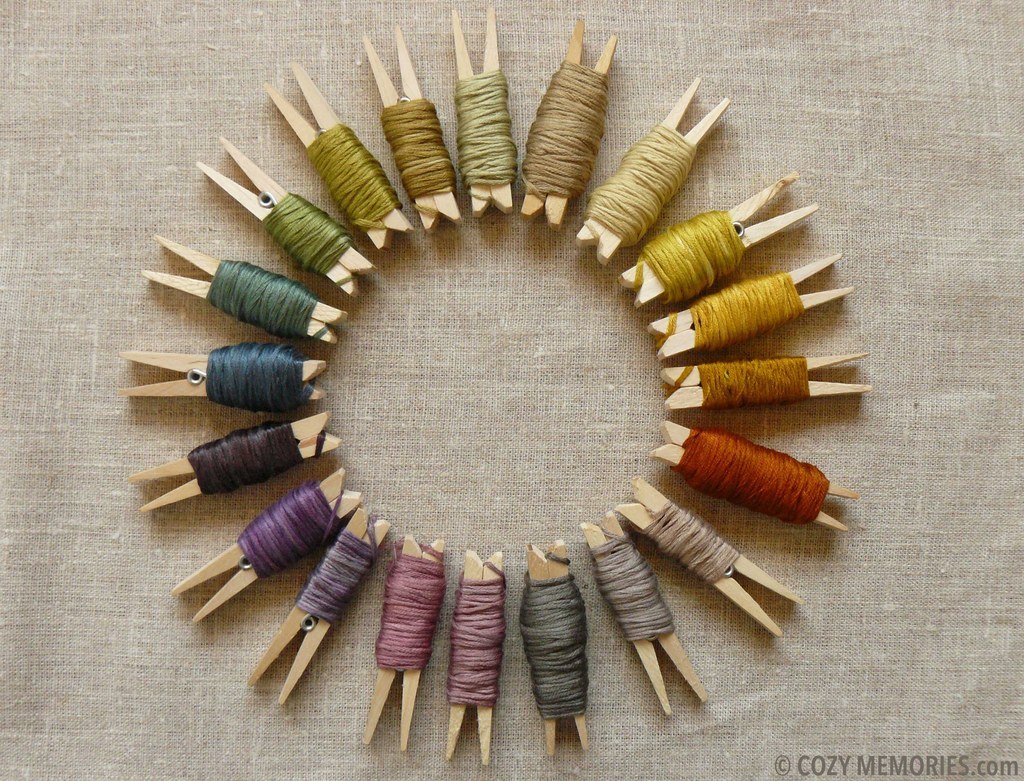 27.
Group your yarn by color on a wall-mounted wine rack.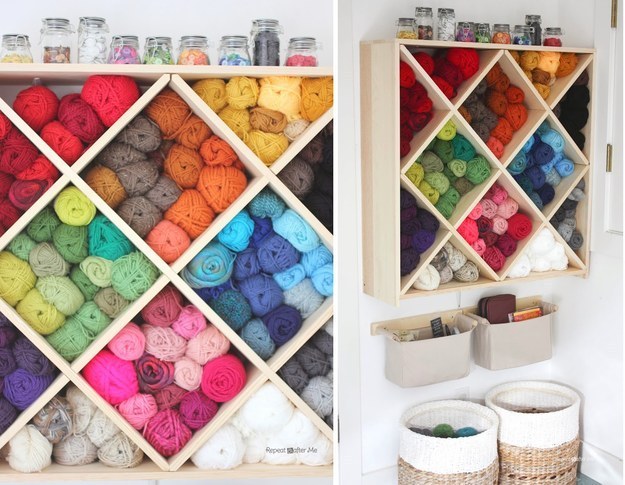 28.
Sort small office supplies into muffin cups.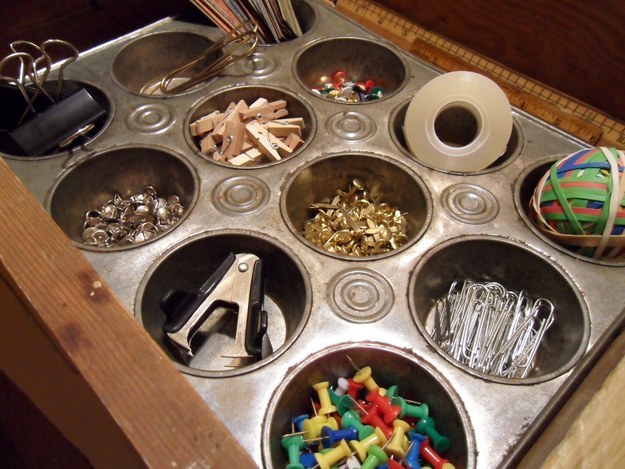 29.
Screw peanut butter jars to the bottom of your garage shelves to keep nails in check.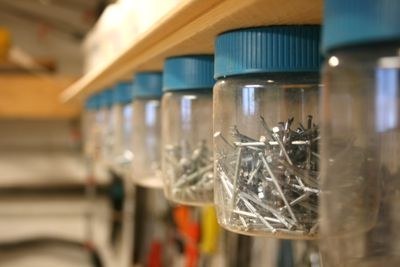 30.
String up a rainbow of ribbon spools with some chain and curtain rods.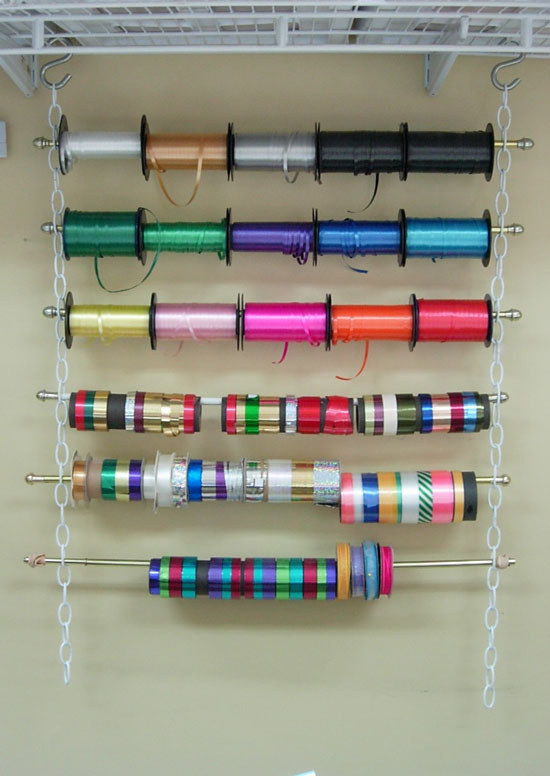 31.
Dedicate a drawer to spices.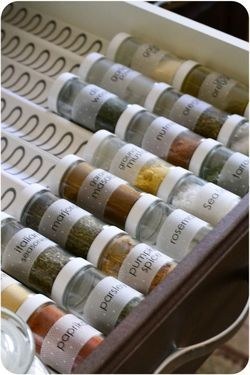 32.
File circular needles away in a binder full of 4-pocket organizers.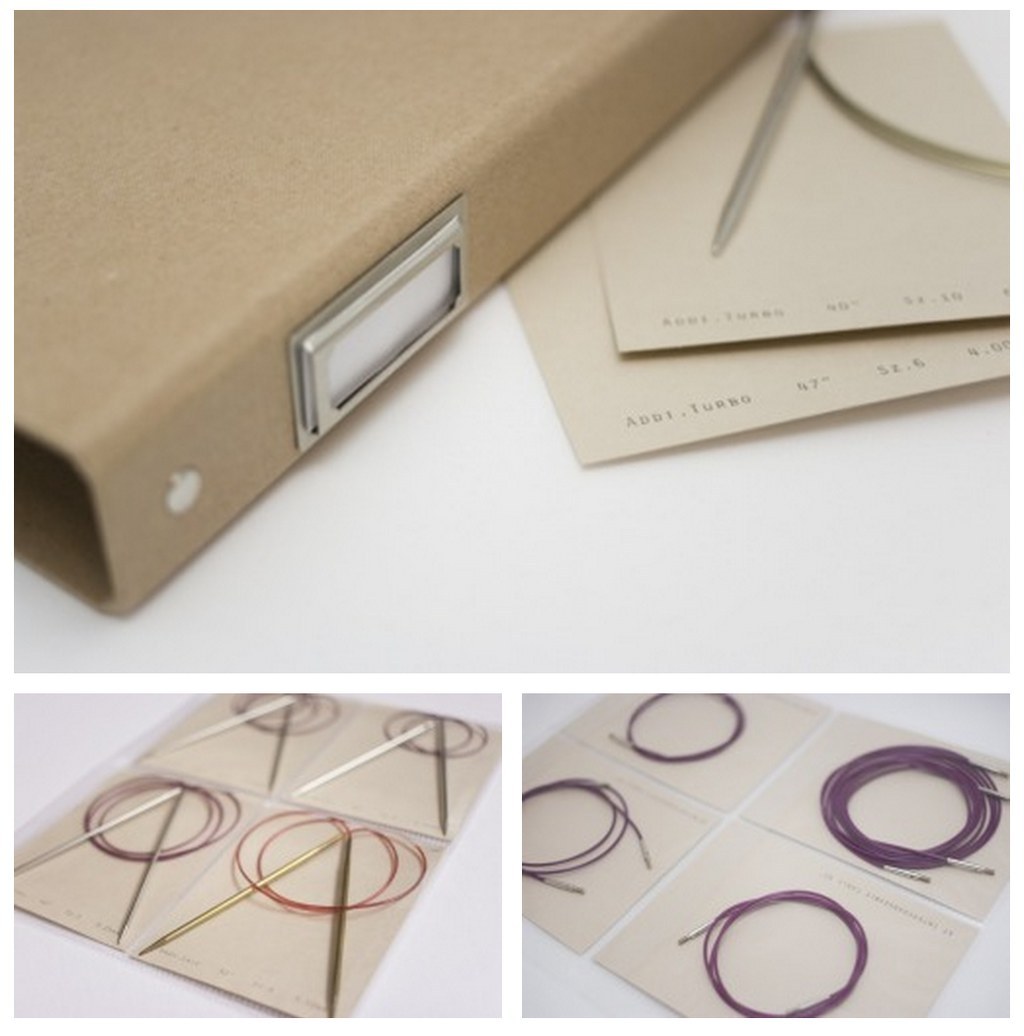 33.
Re-pot your glitter into salt and pepper shakers.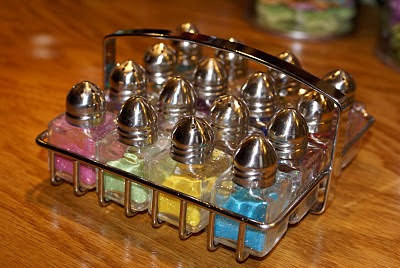 Want more great DIY tips? Sign up for the BuzzFeed DIY newsletter and you'll get them in your inbox four times a week!