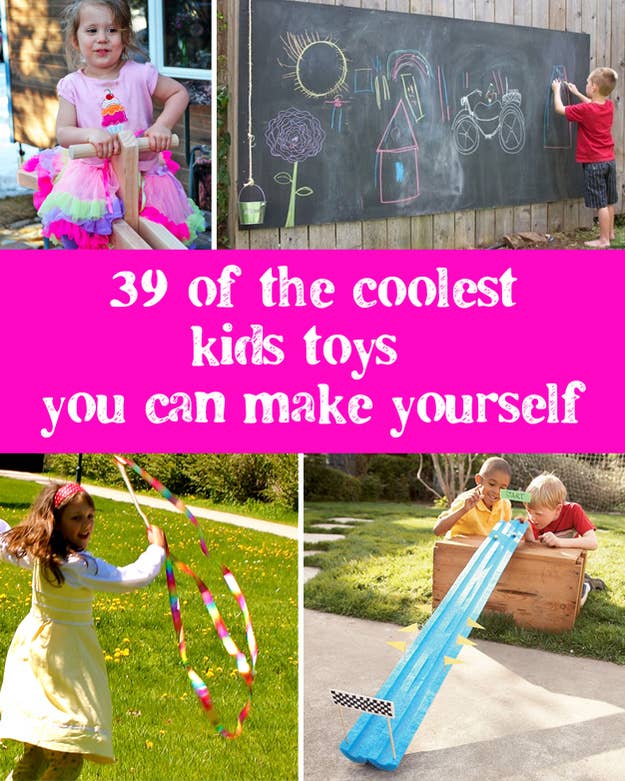 1. This cool tool bench used to be a thrift store nightstand.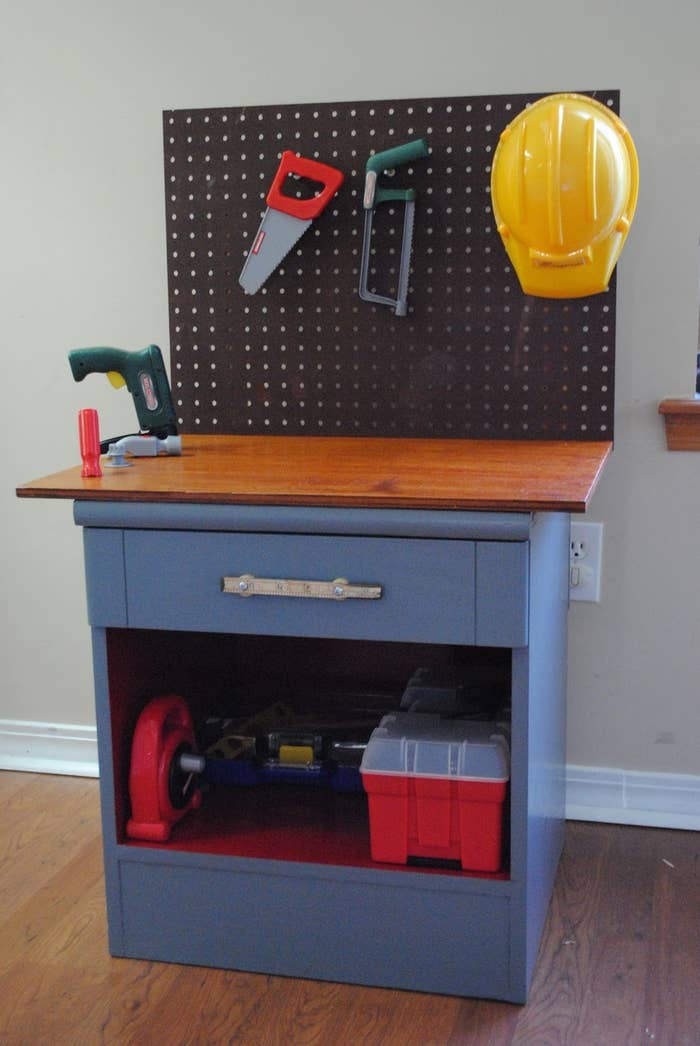 2. A refrigerator box becomes a slide.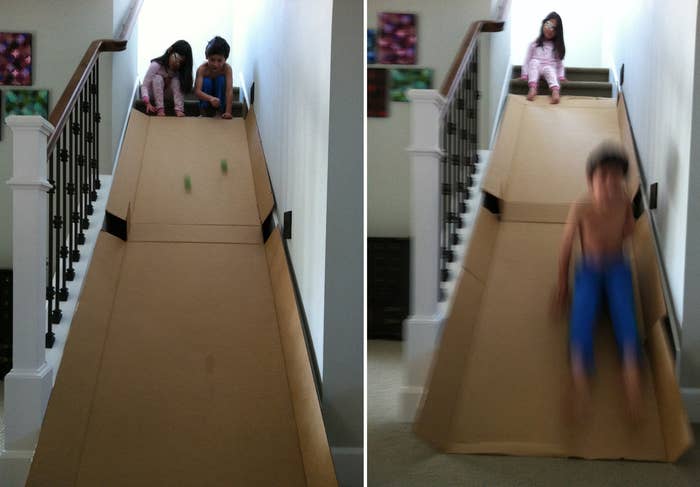 3. Old sheets and some wood make a campground.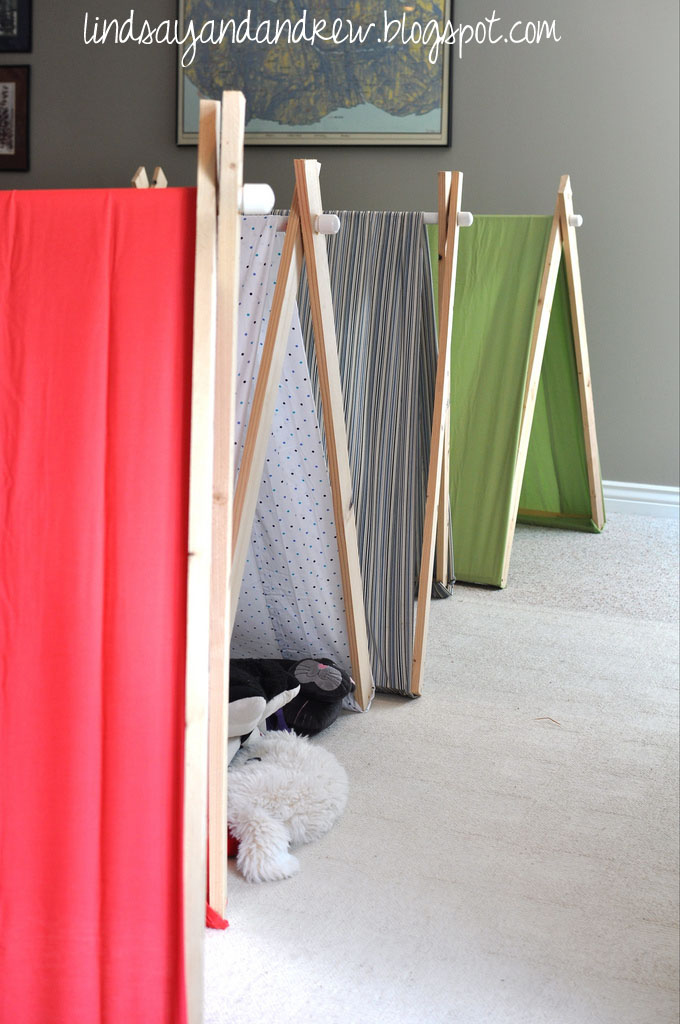 4. Hang a shower curtain on a Hula-Hoop for another type of tent.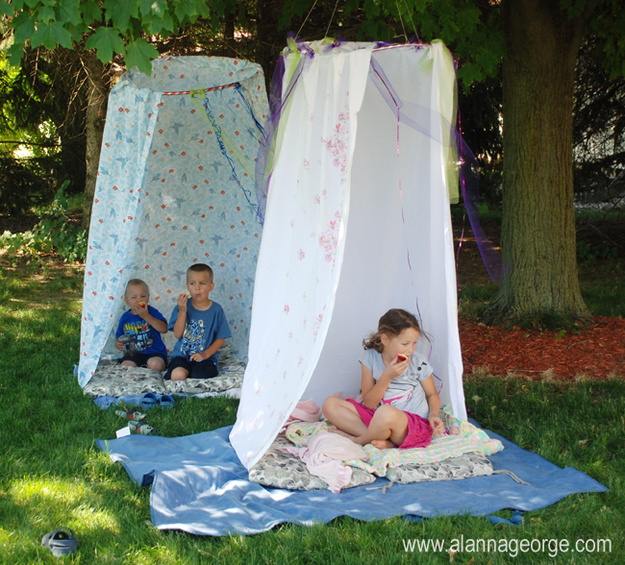 5. Use old paper towel rolls to make a marble slide.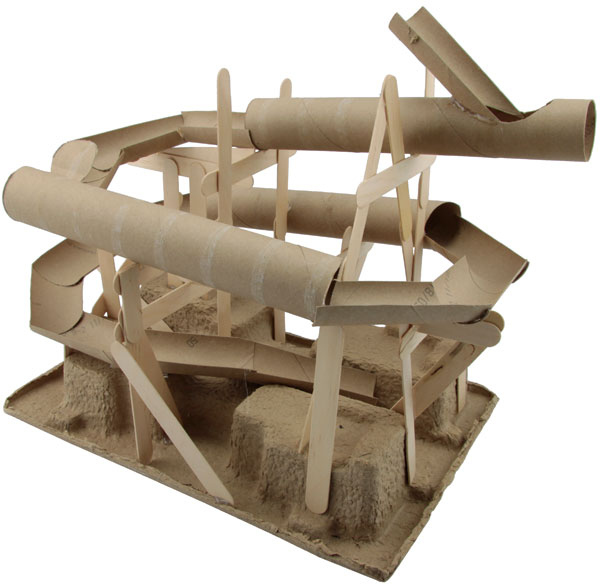 6. Three words: DIY Mario Levels.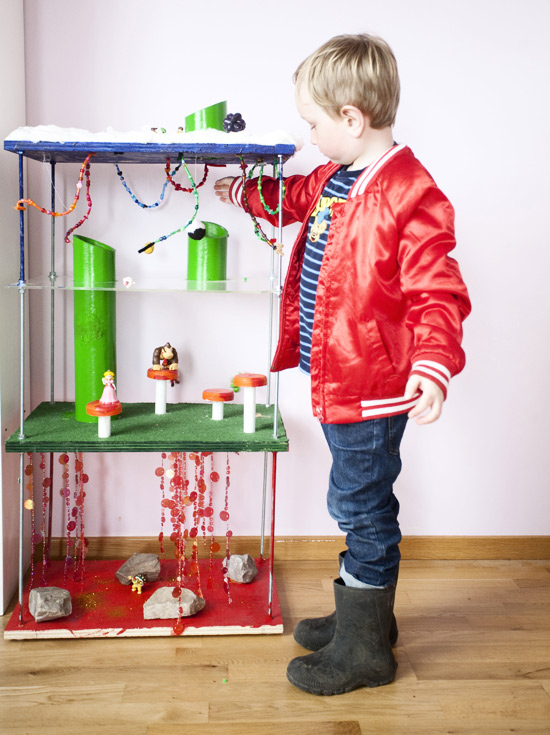 7. Collect recyclables into a water wall.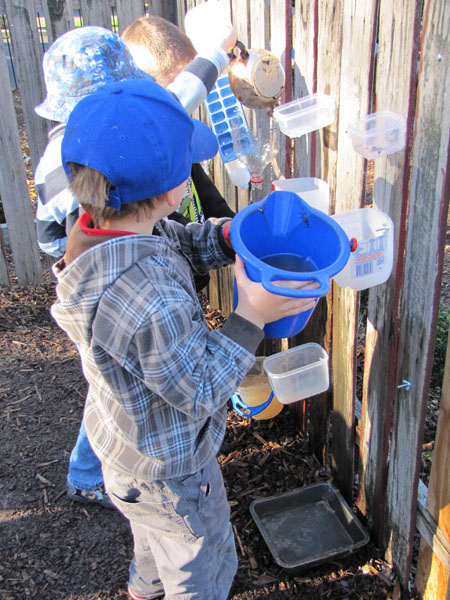 8. Or make it for balls, not water.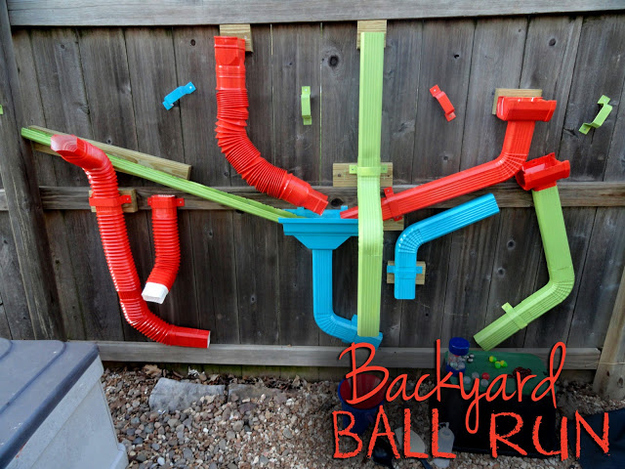 9. Feeling carpenterish? Make a dollhouse.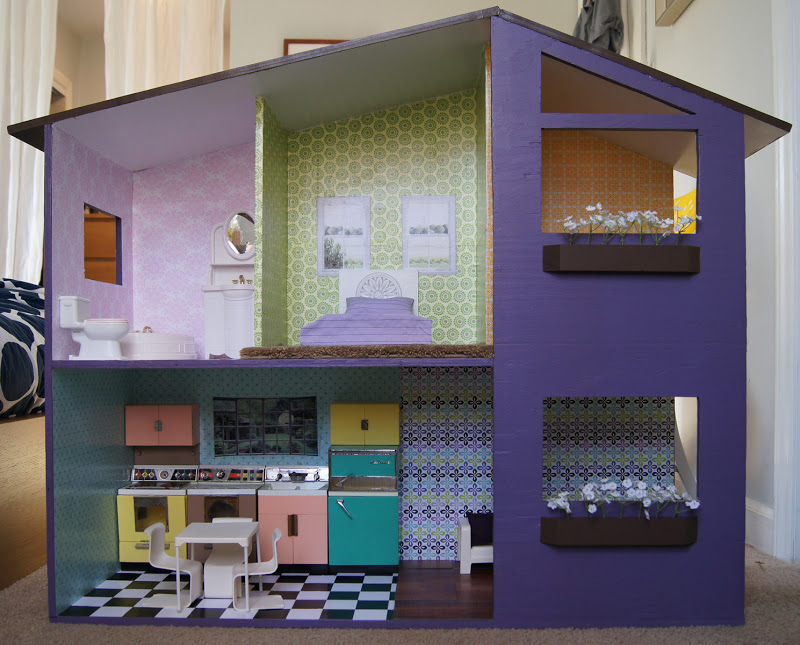 10. This simpler dollhouse is made from a CD shelf.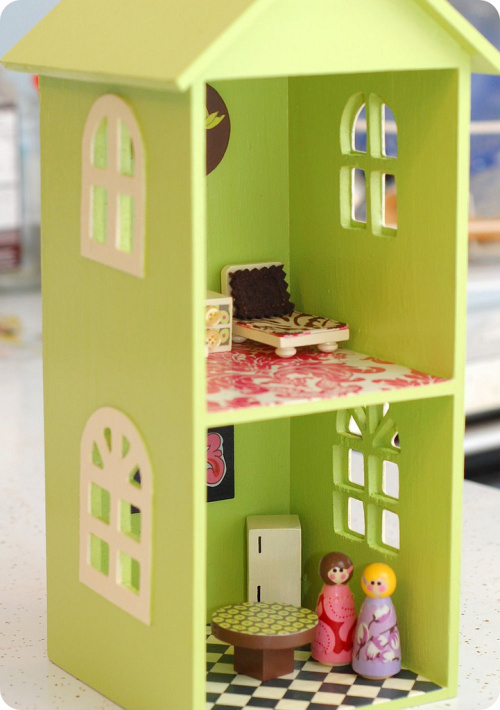 11. Option 3: update a chest of drawers.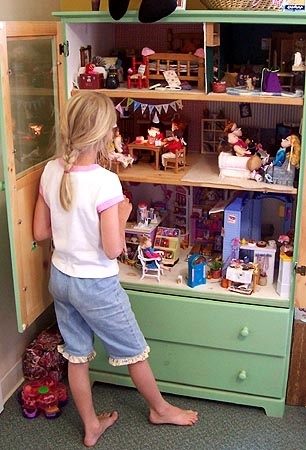 12. Puppet theaters are also really awesome.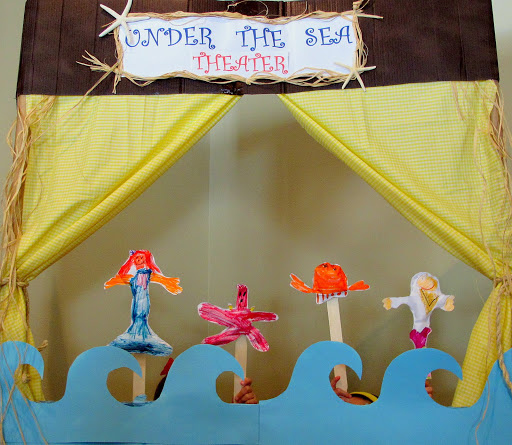 13. Bake fake food in an upcycled fake kitchen.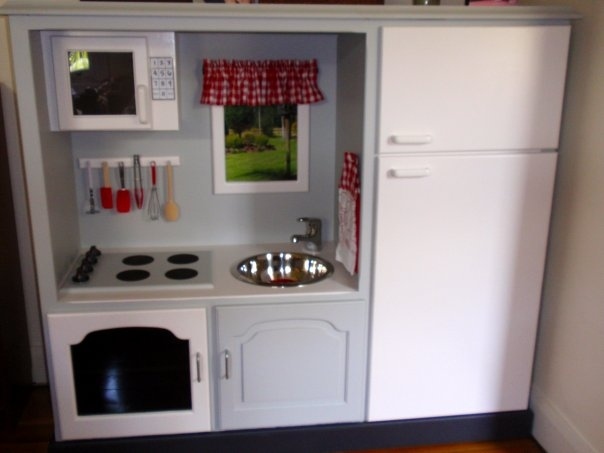 14. Here's another cool play kitchen.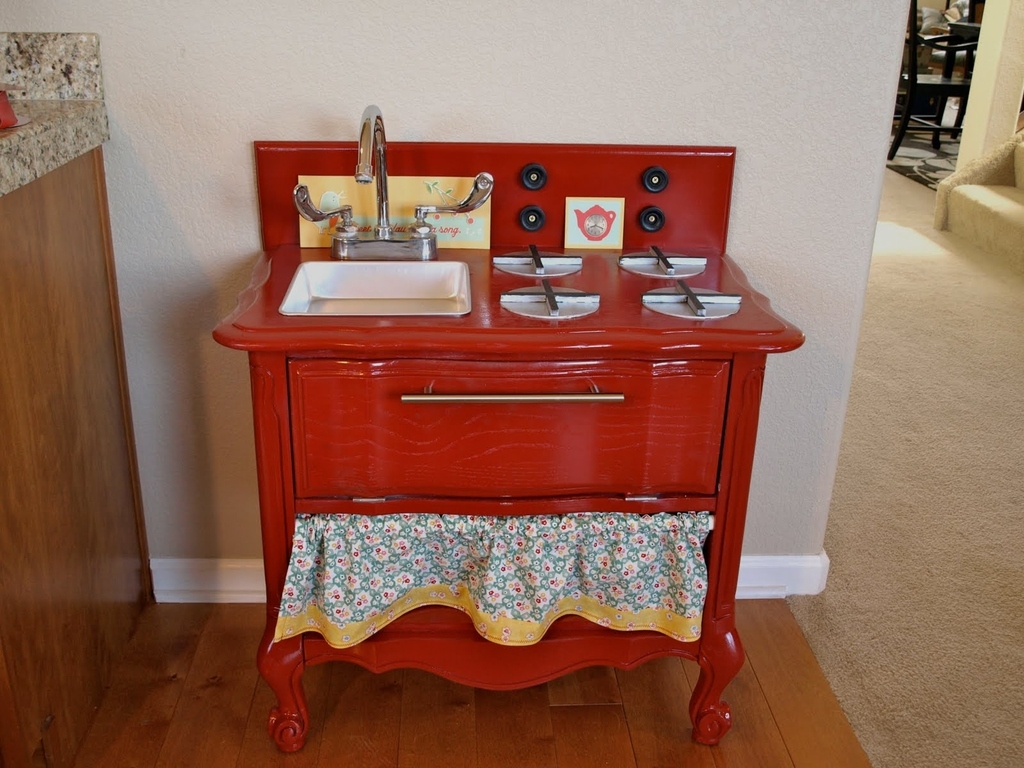 15. Race marbles down pool noodles!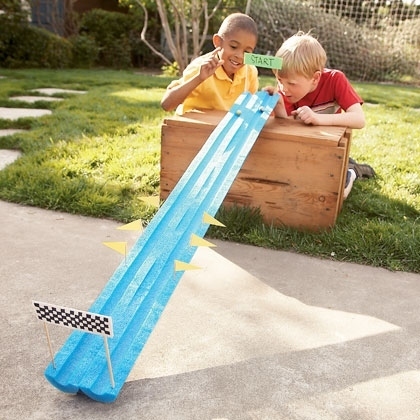 16. Tap into your artistic side with a giant chalkboard.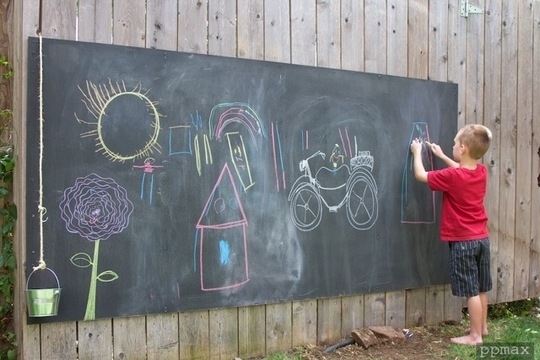 17. More art: in the bathtub!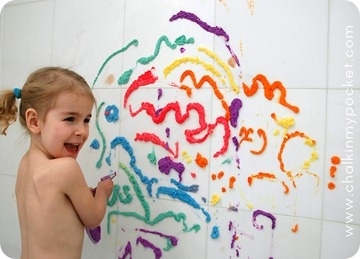 18. Because cardboard boxes are basically the best.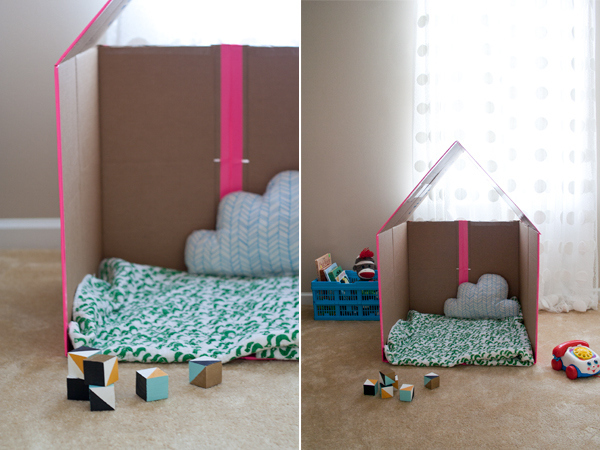 19. After you paint your house, make a drumset.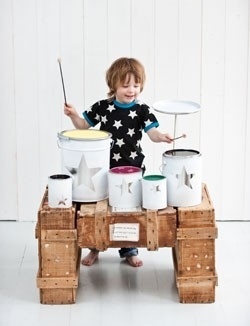 20. This road rug has a zoo!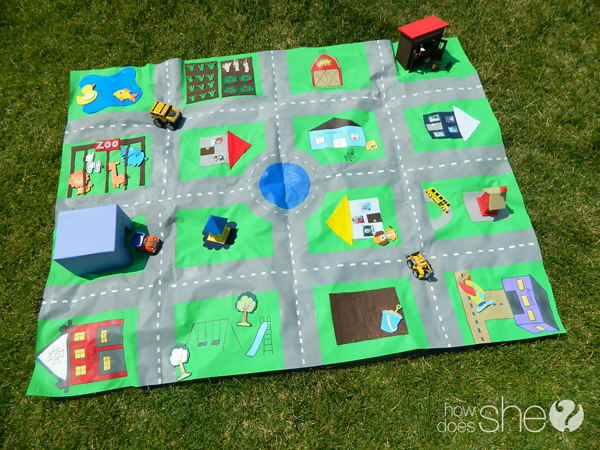 21. Or try this other version, made with washi tape.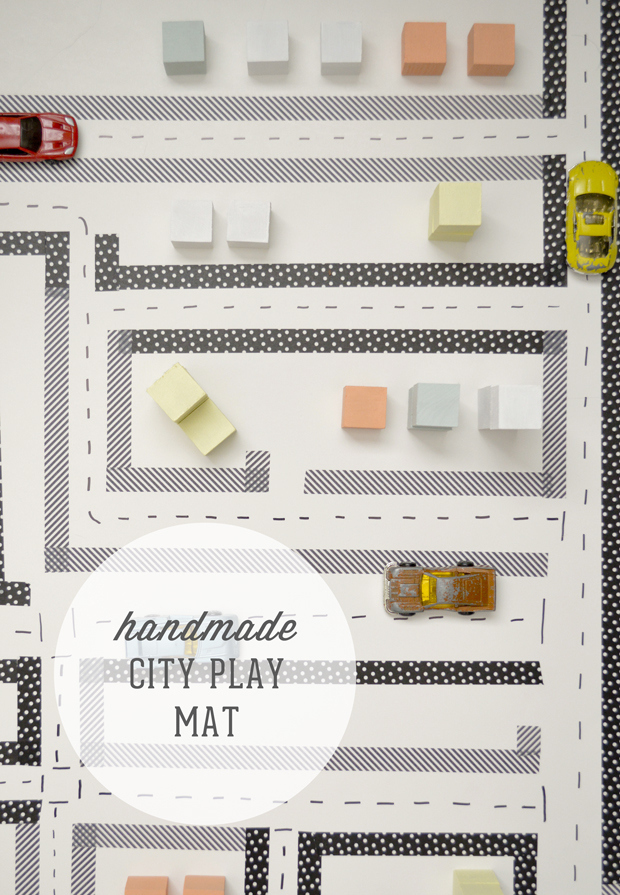 22. Use PVC pipe to make a bow and arrow.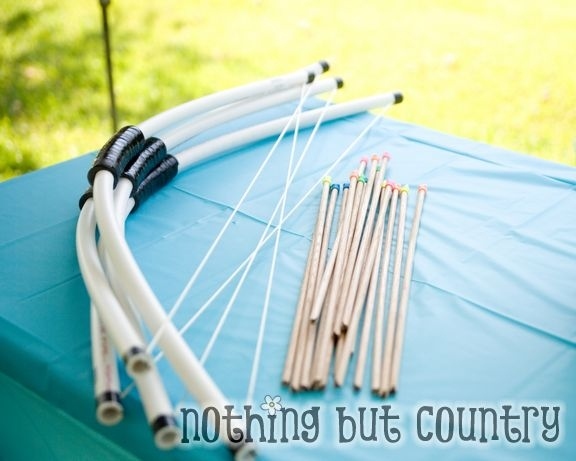 23. Send water or sand down these cool tubes.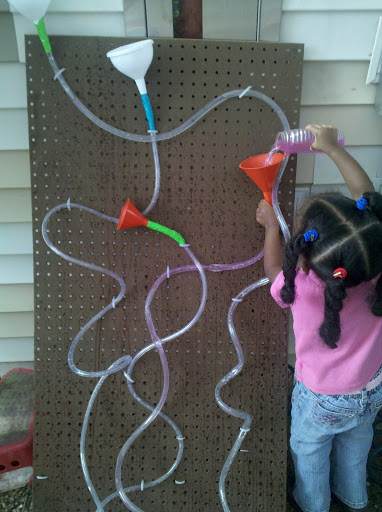 24. Let your kids spy on the neighbors with a PVC periscope.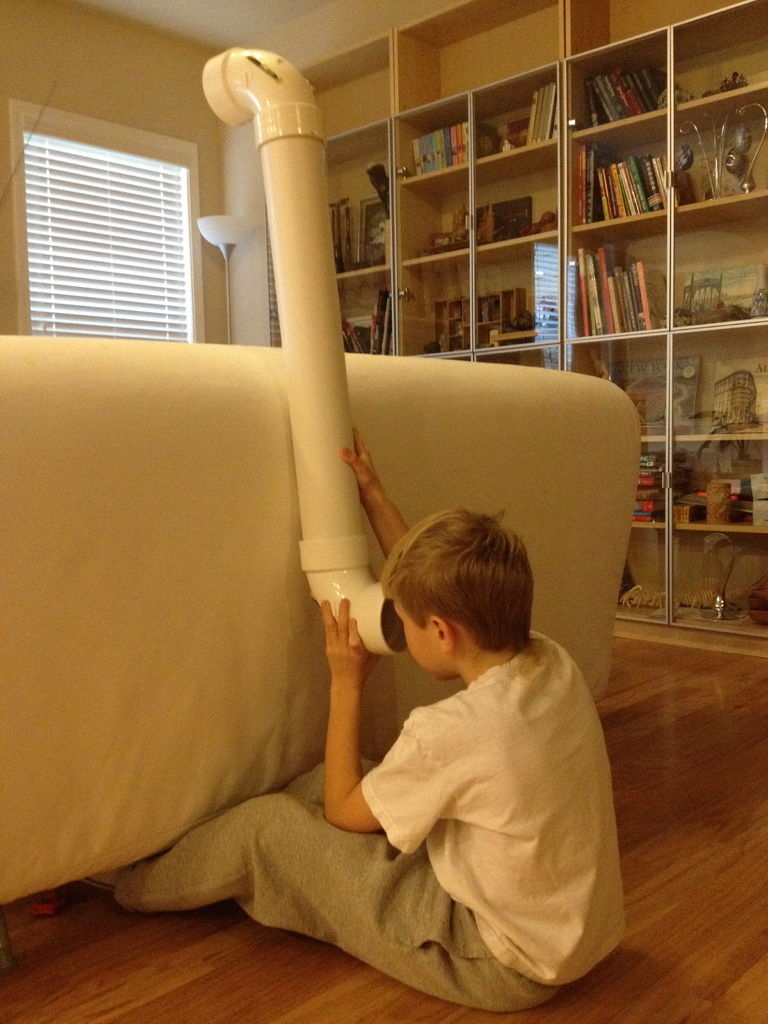 25. Experiment with Sharpies and rubbing alcohol to make dancing ribbons.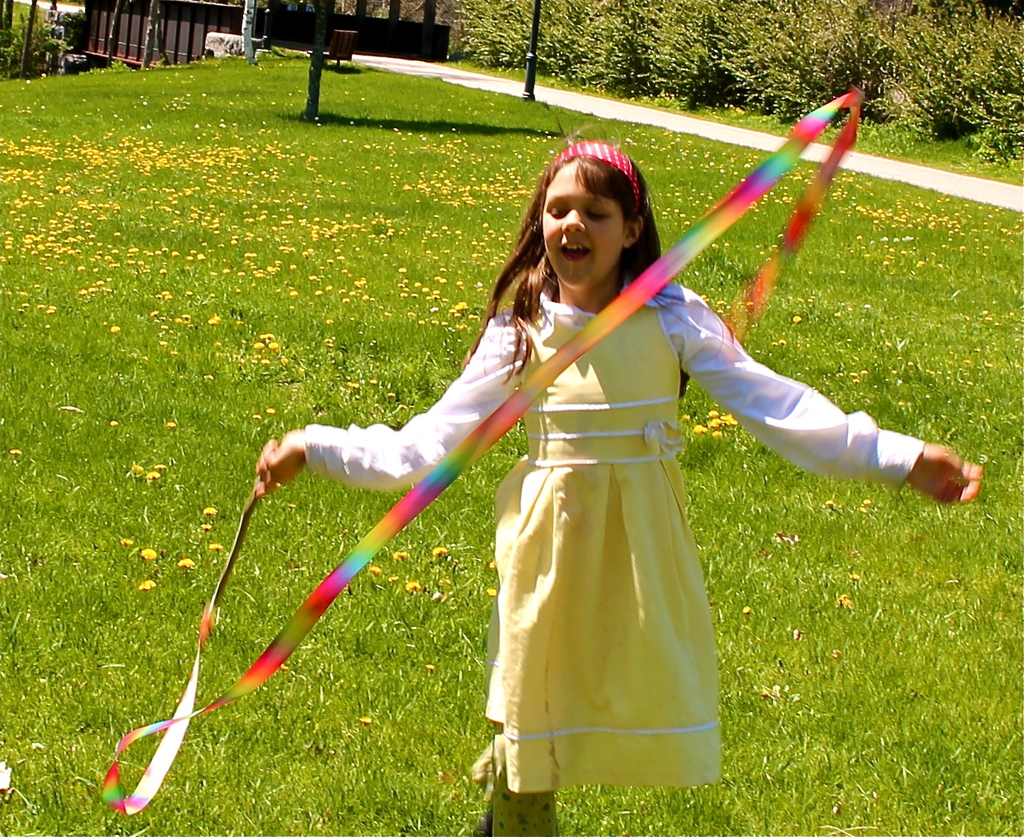 26. This magnetic fishing pole is a super clever idea.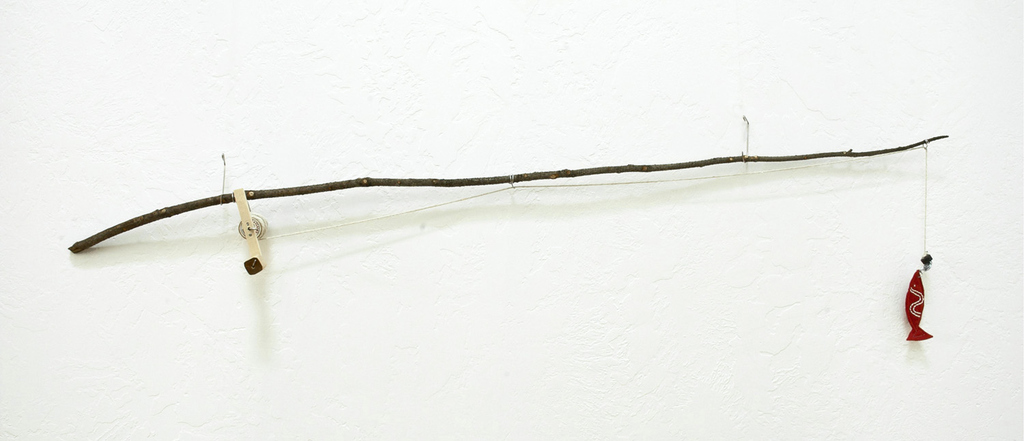 27. This seesaw purportedly costs less than $20.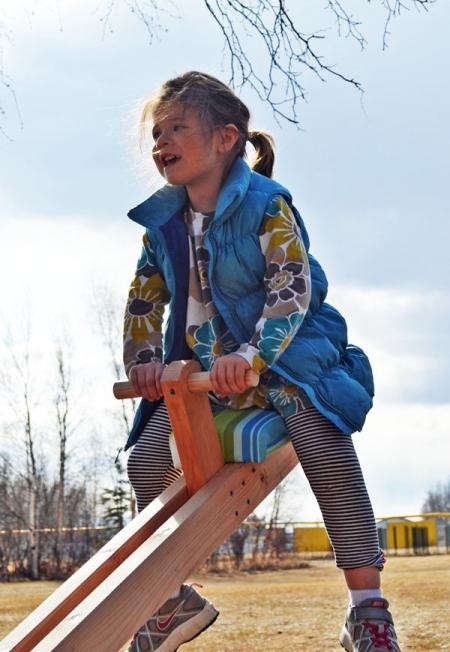 28. This DIY sandbox is prettier than a store-bought version.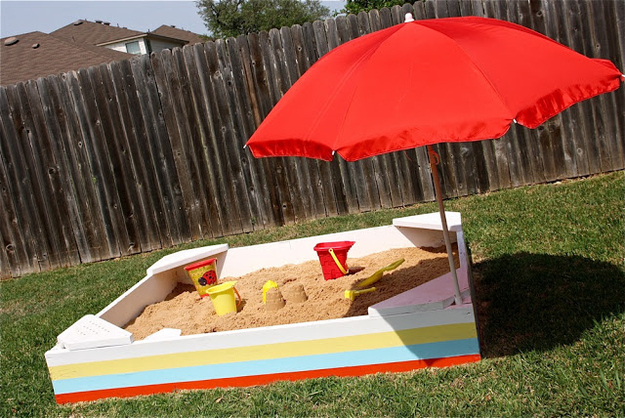 29. When it gets too hot outside, let the fairies come inside.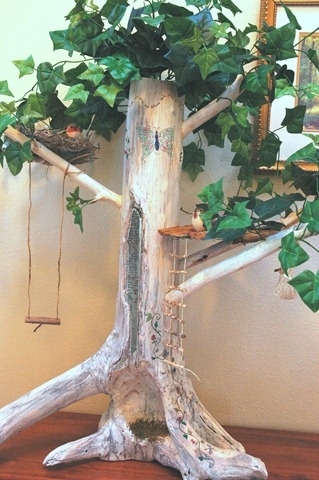 30. These scooters will give you an excuse to refinish your wood floor.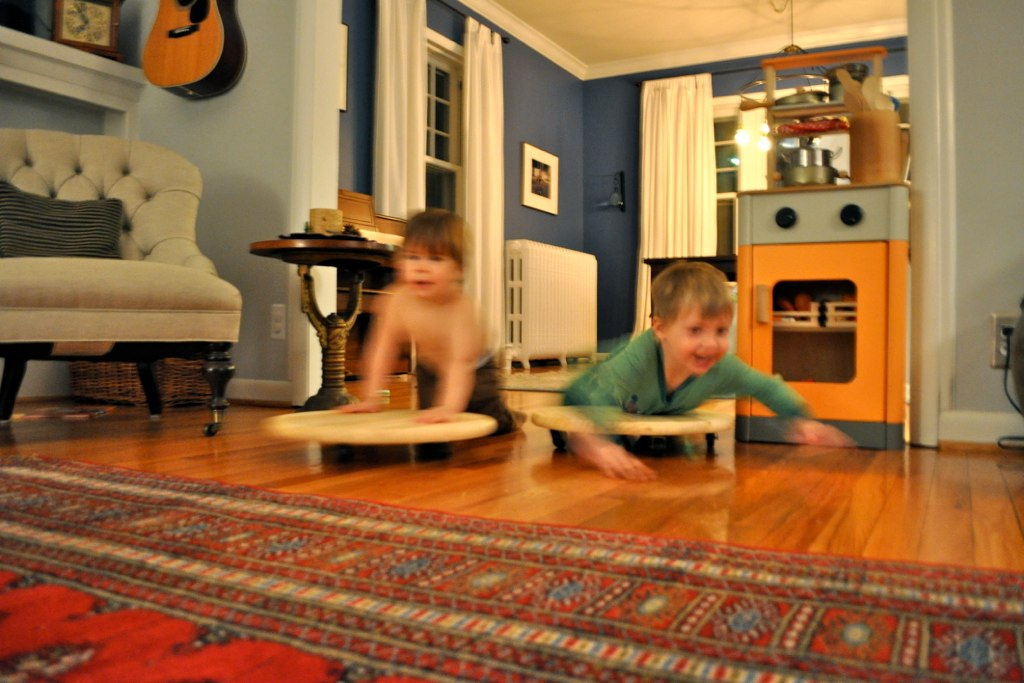 31. Turn a plastic bin into a pirate ship!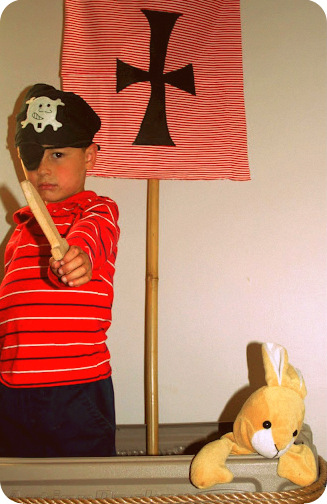 32. Another upcycled piece of furniture: a dress-up headquarters.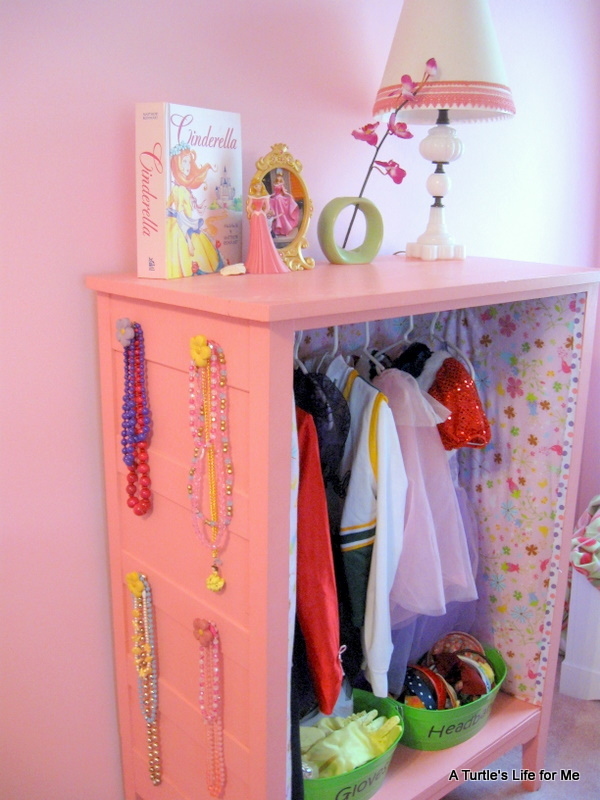 34. Use an old keyboard for a kid-friendly laptop.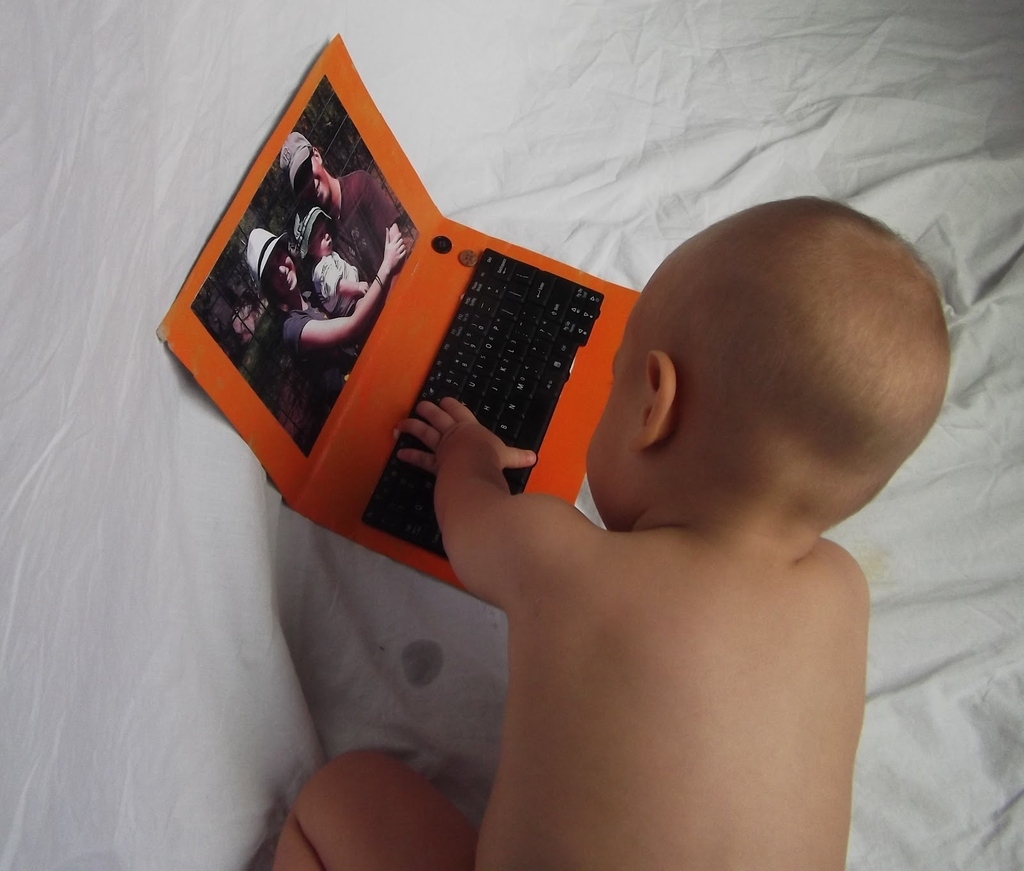 35. Fabric scraps make great blocks.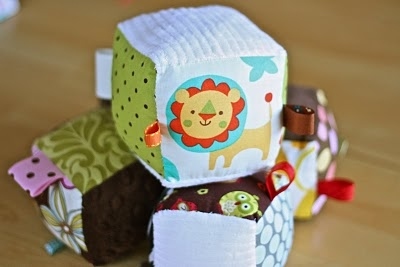 36. Get them jumping with some hopscotch.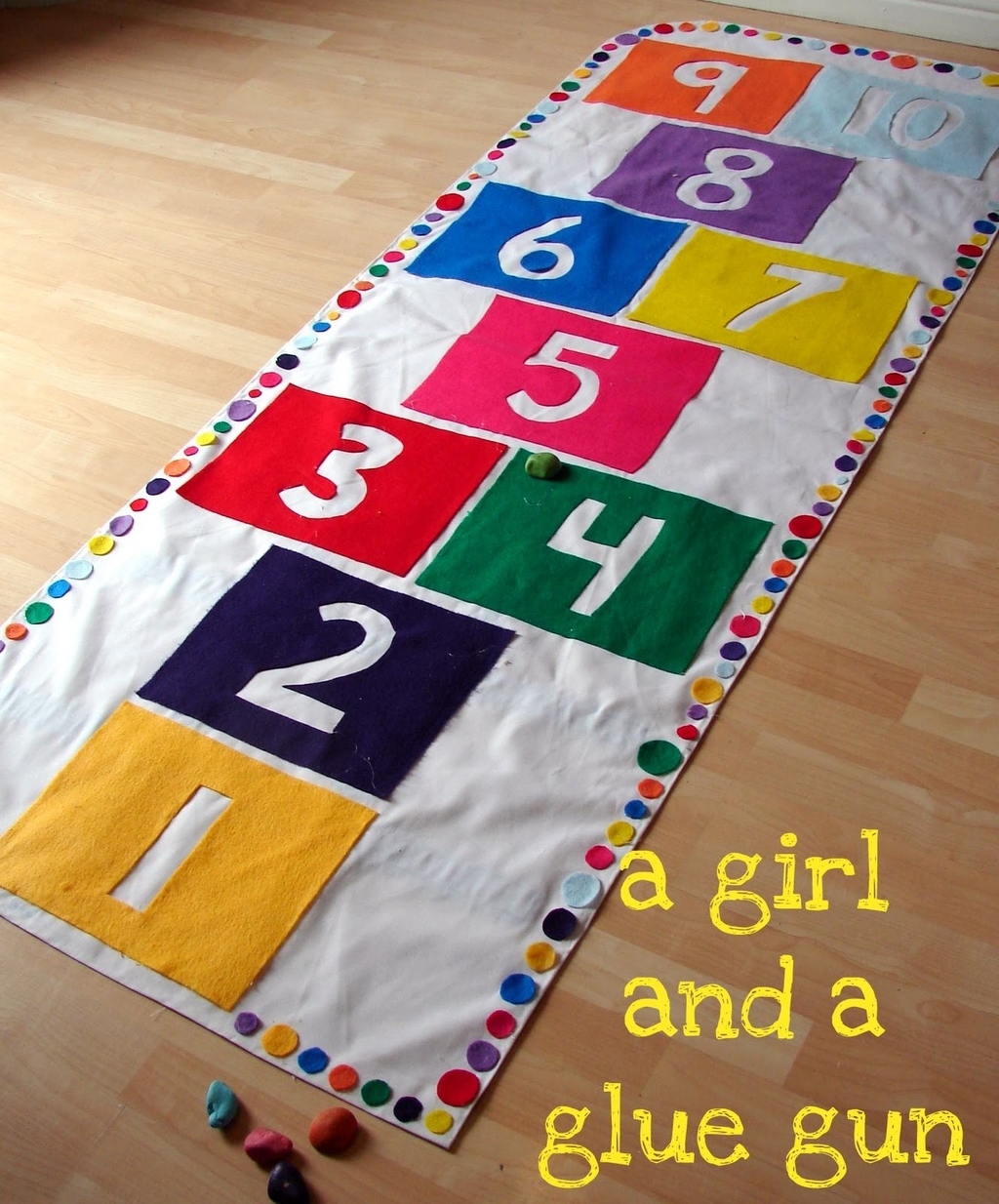 38. Bring this in the car with you next time you take a road trip.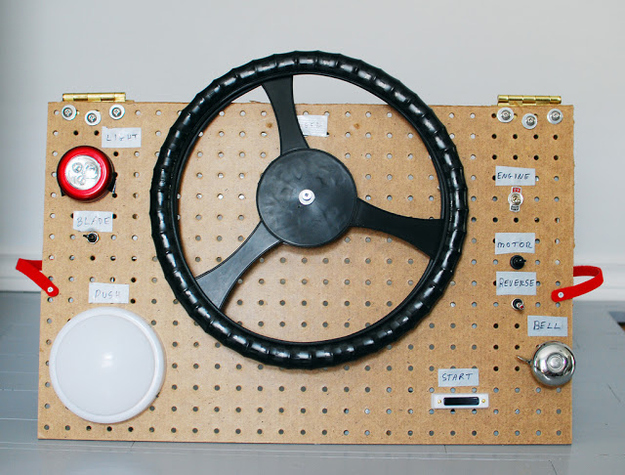 37. Inspire them to become a doctor with a felt playset.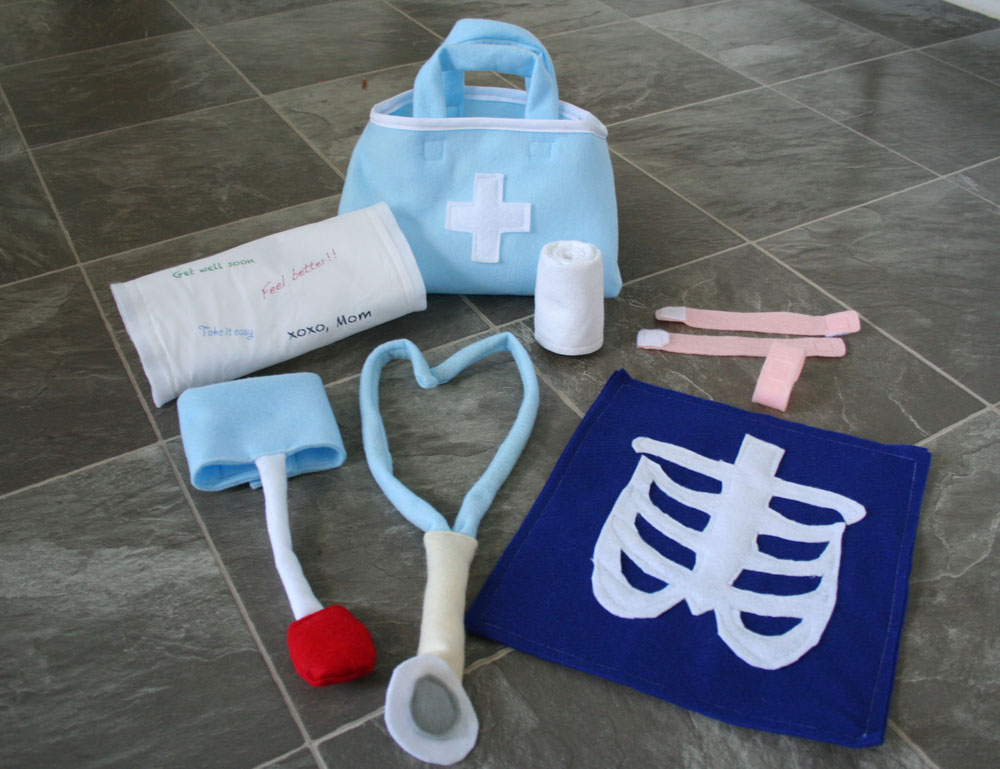 39. Give them a cardboard box...
Want more great DIY ideas for parents? Sign up for the weekly BuzzFeed Parents newsletter!