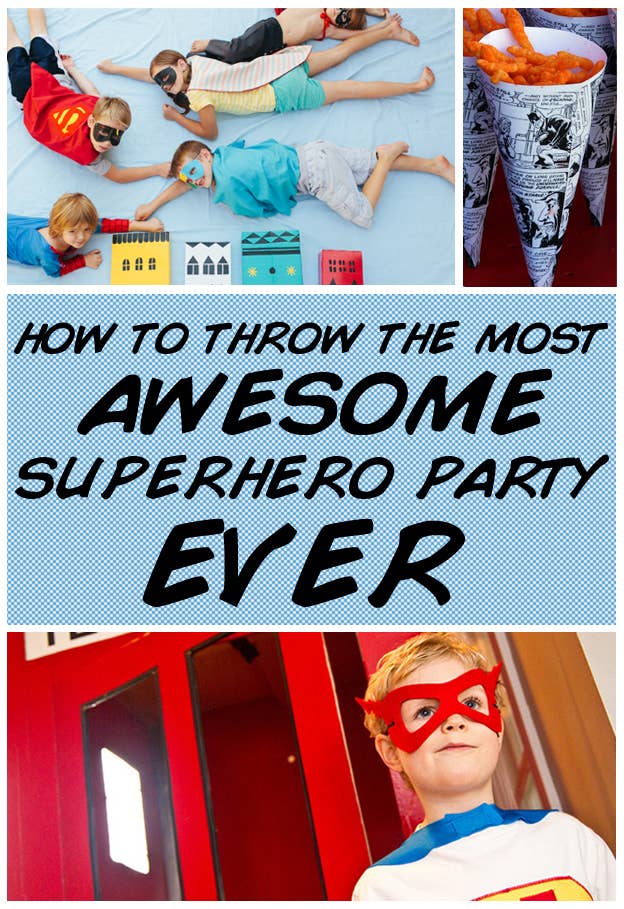 There are so many cute superhero invitations.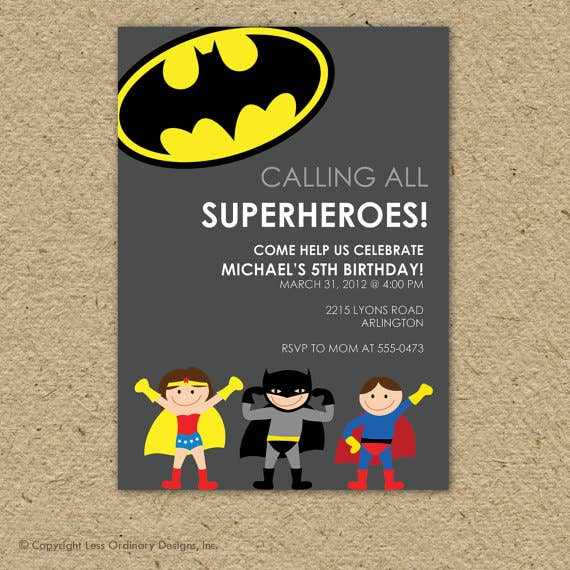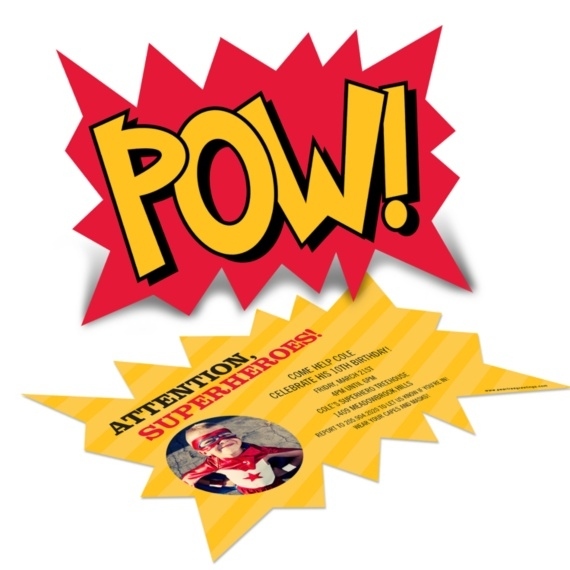 This one's all fancy and 3D.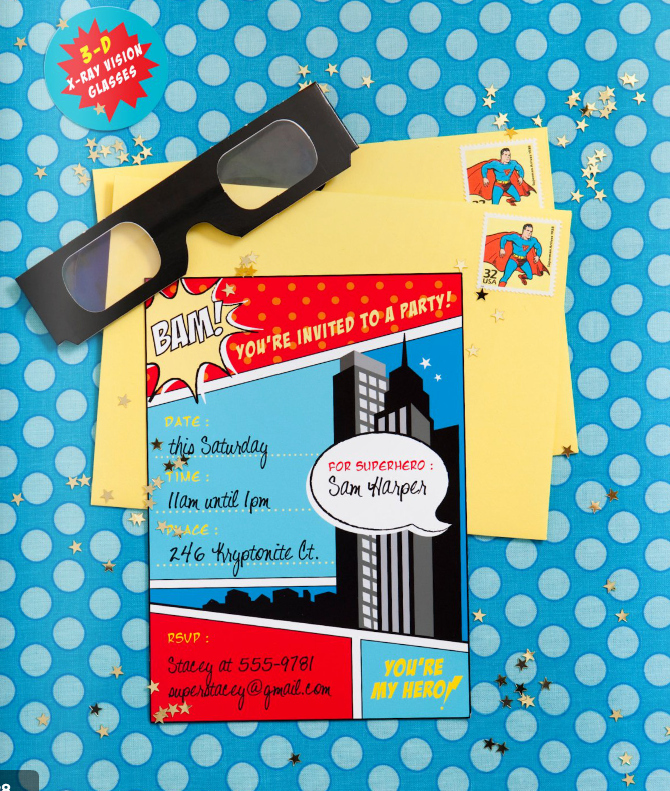 Rock candy makes awesome/non-lifeforce-sucking kryptonite.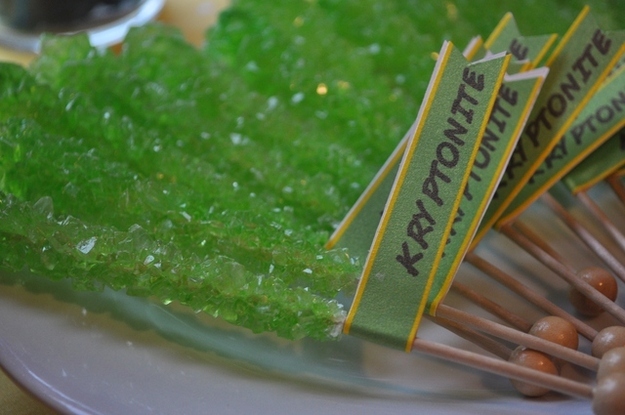 Comic book page cones hold Cheetos or other crunchy things.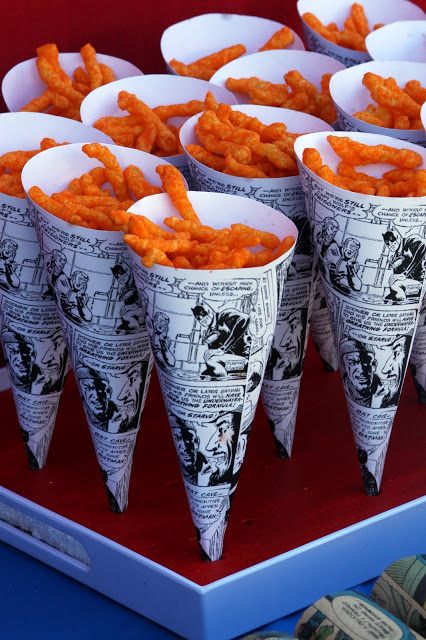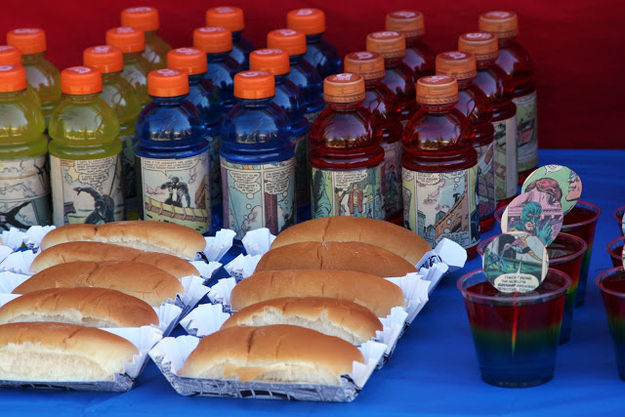 For a healthier option: SUPER foods.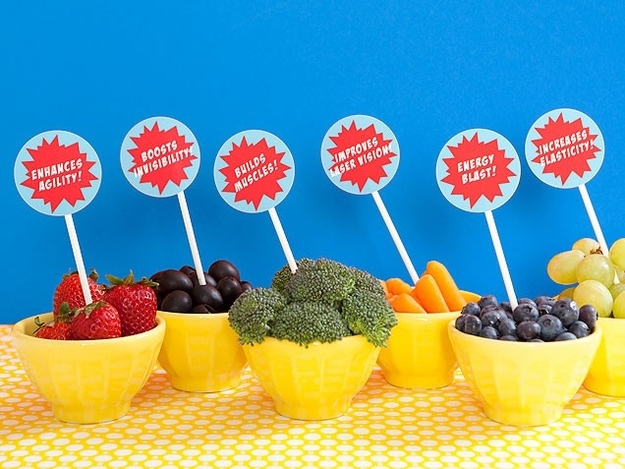 Marshmallows make adorable mini-heroes!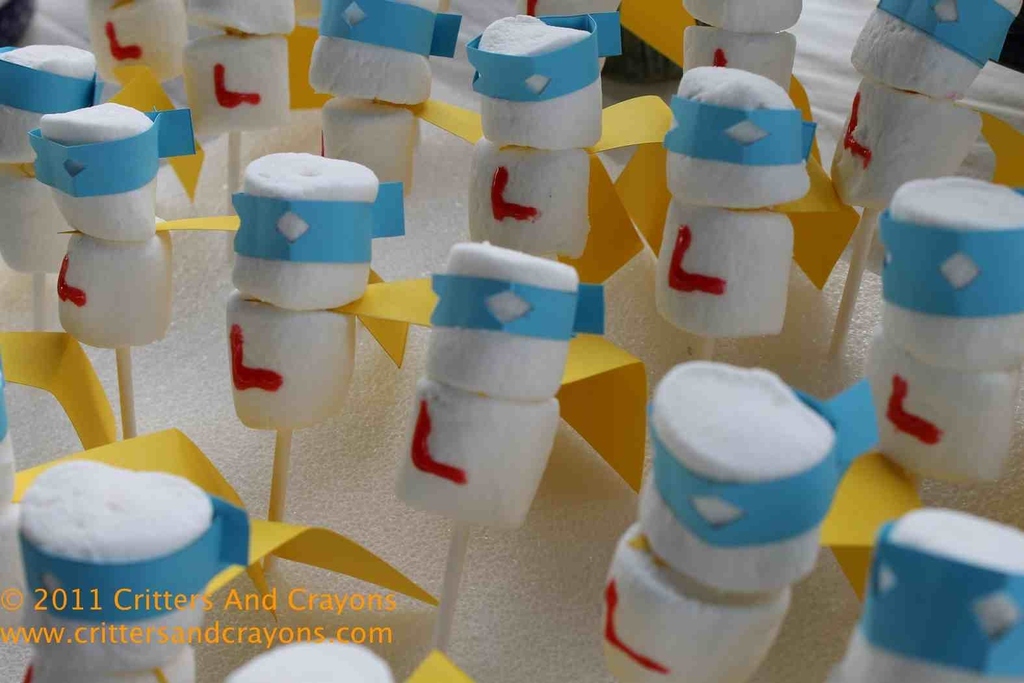 These superpower cupcakes are super colorful.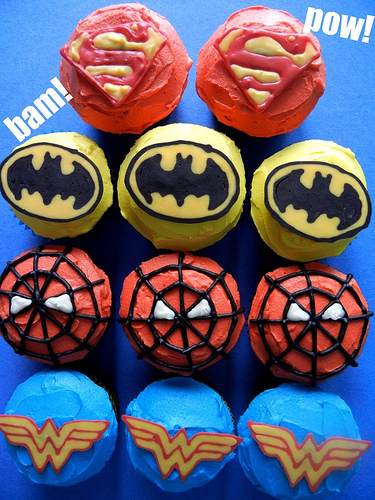 This heroic wreath's made with cupcake wrappers.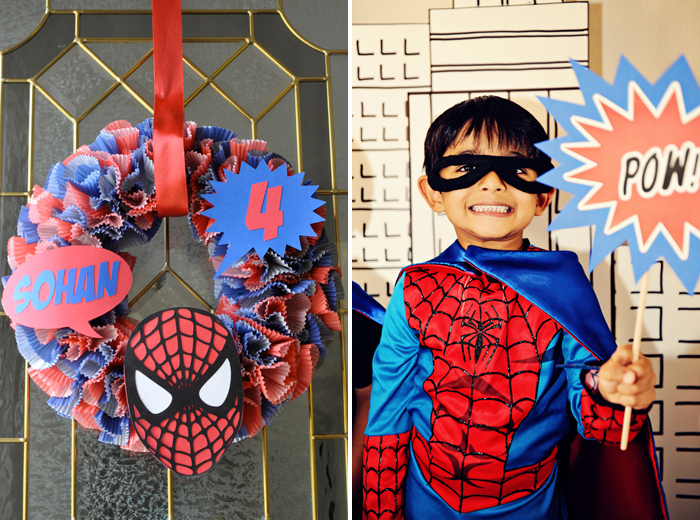 Turn your cake table into an IRL comic.
Photocopied comic book pages make great DIY bunting.
Go all pop-arty with bright colors.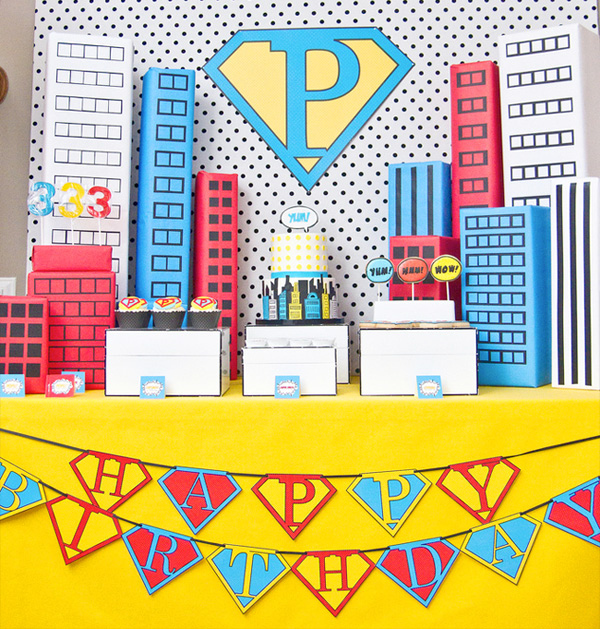 Awesome for any party: balloon garlands.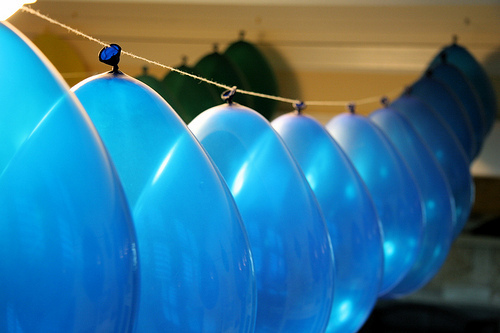 Even the condiments can get in on the fun.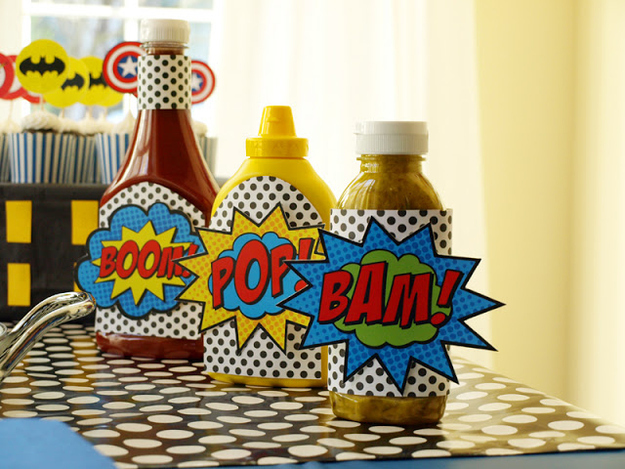 Let them make their own super hero cuffs!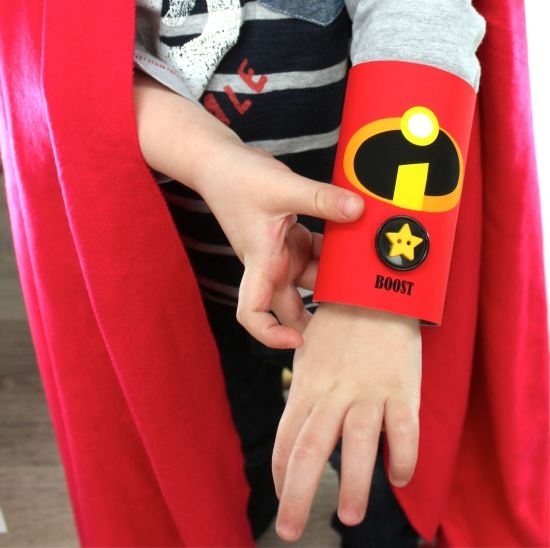 Masks are another superhero essential.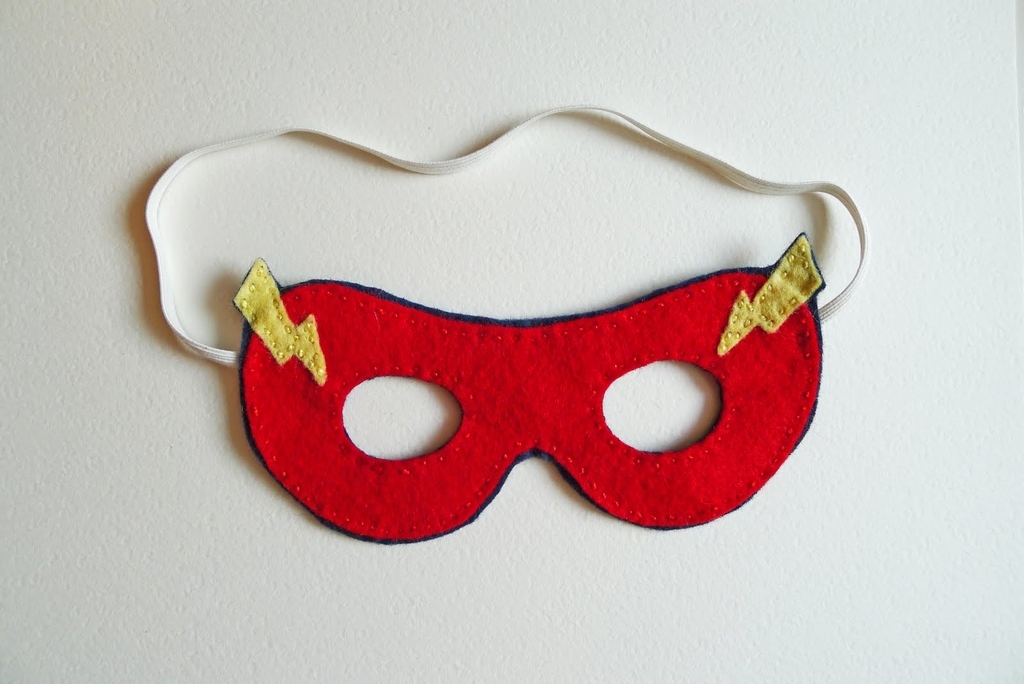 Face paint makes a great mask too, if they have patience for it.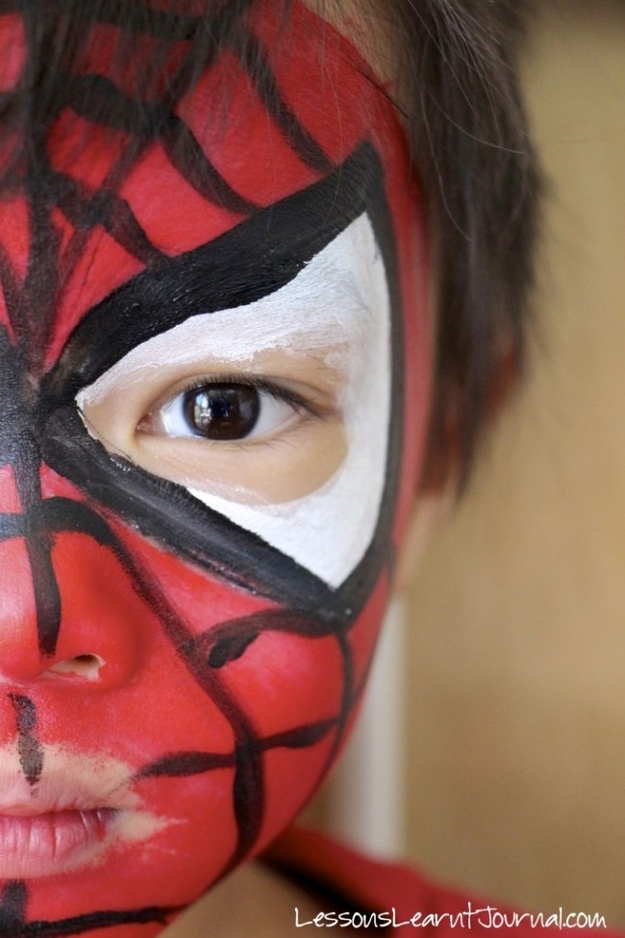 Here are some no-sew DIY capes.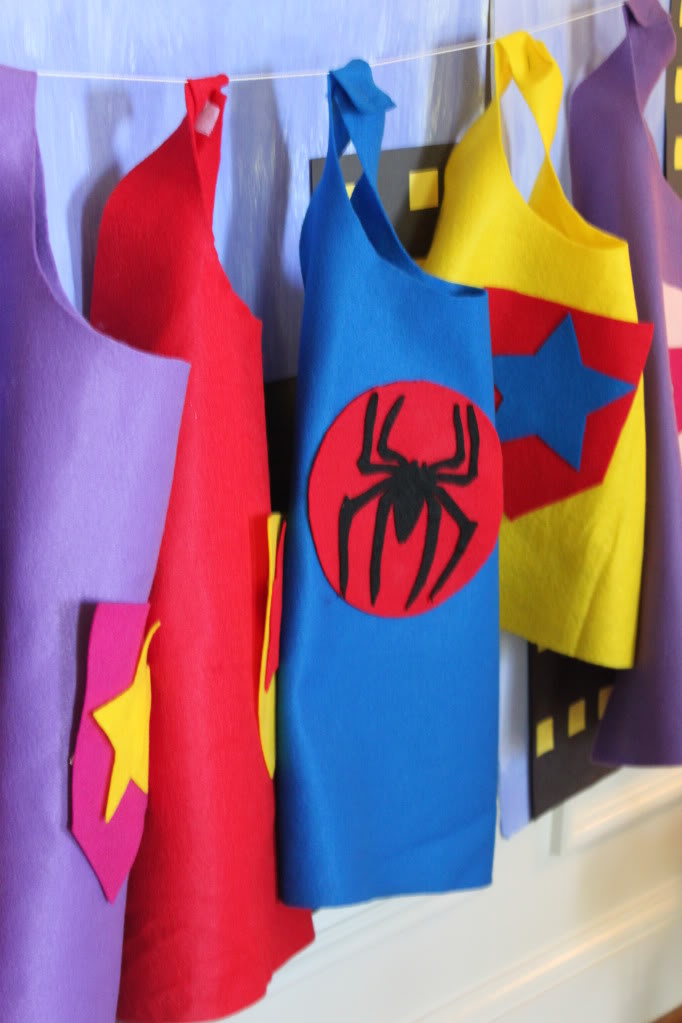 Tutus are great for the girlier girls (or anyone who wants to wear one!)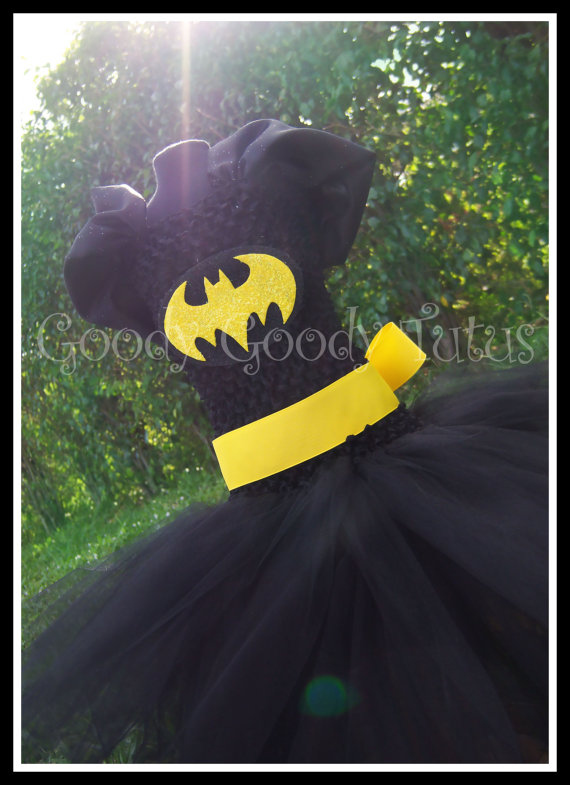 Don't forget to turn a fridge box into an epic telephone booth changing station.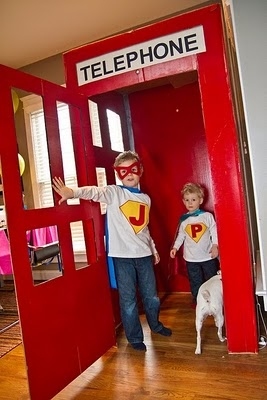 First thing's first: Superhero Training.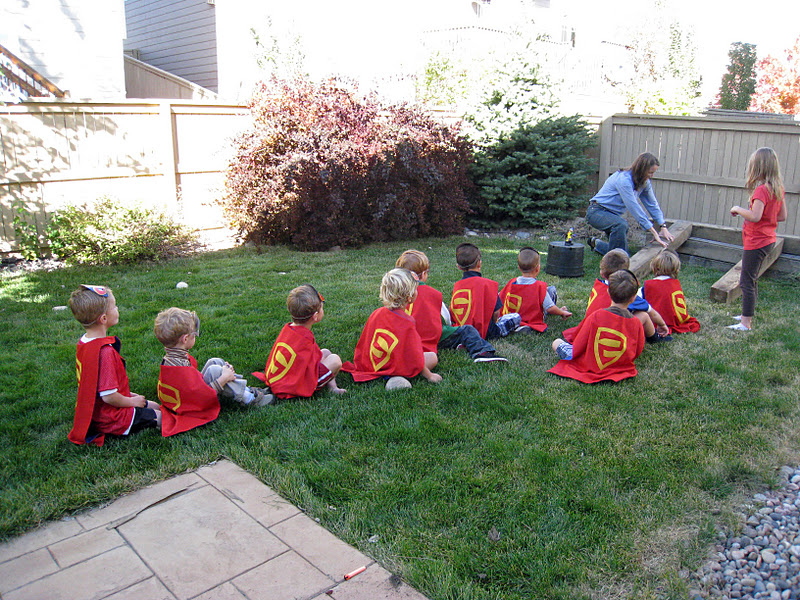 Test your web shooting skills!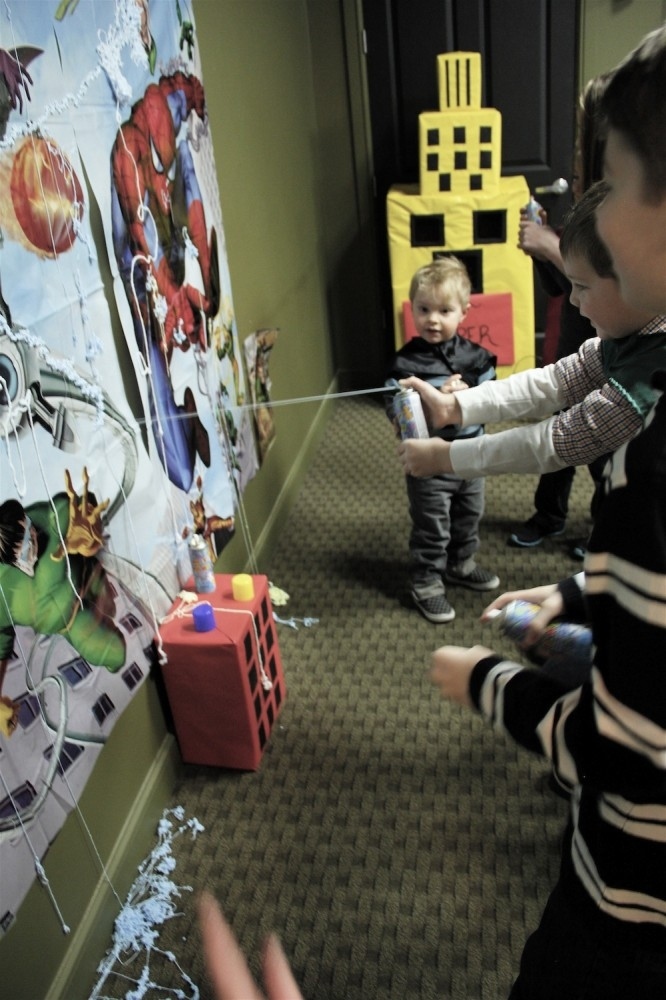 This brave "supervillain" became a living piñata.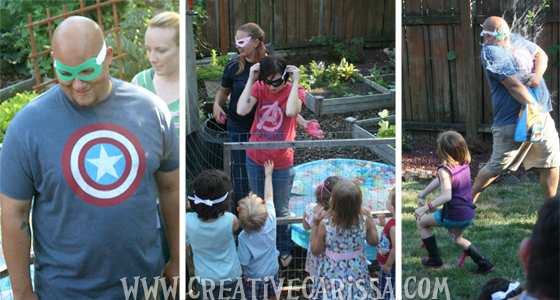 Commemorate the occasion with a superpower photo booth.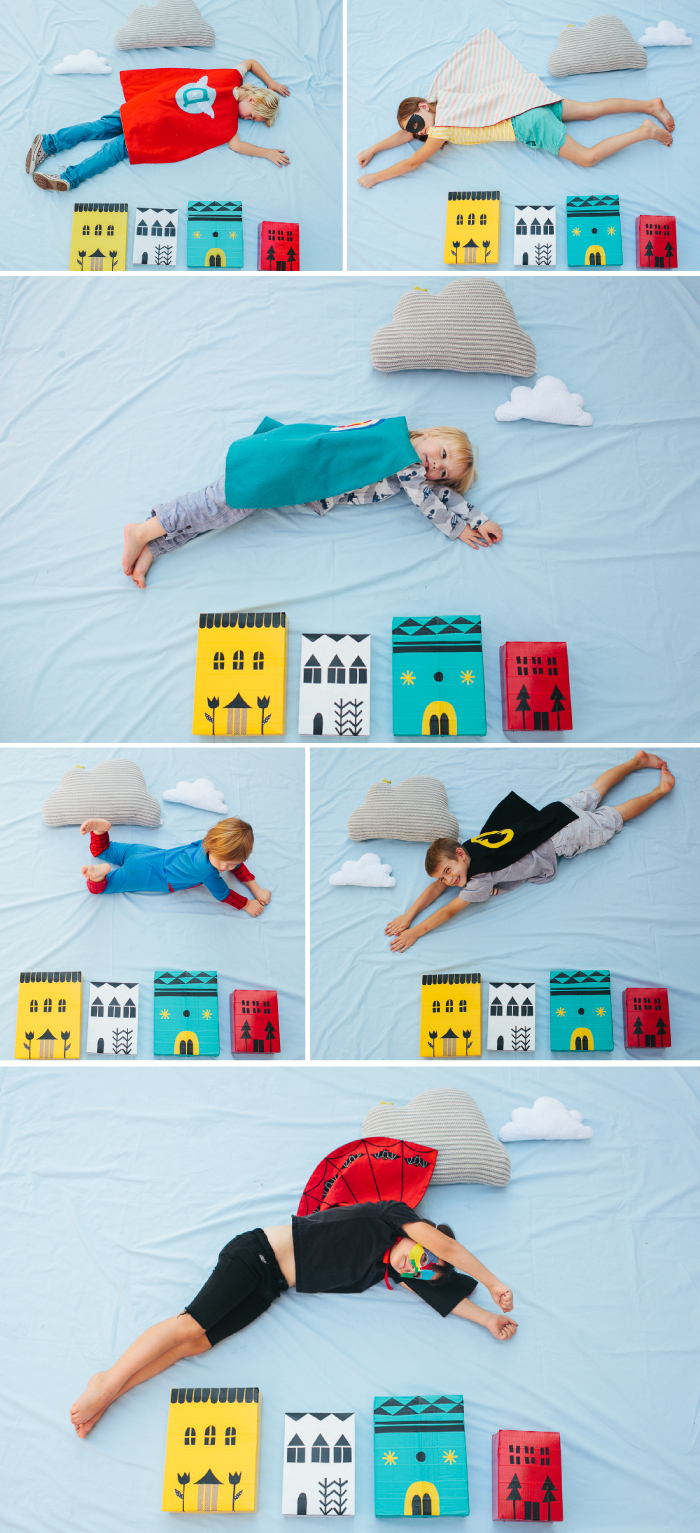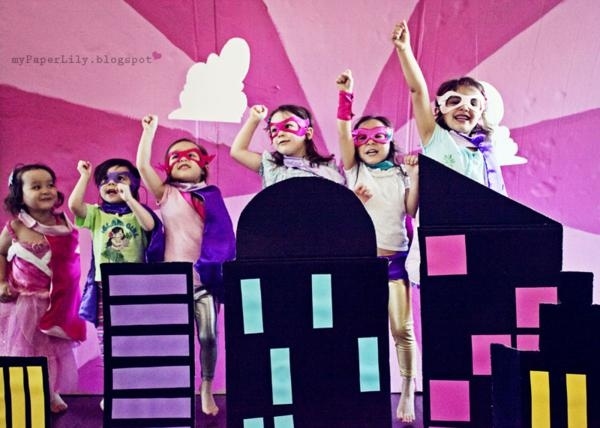 "With Great Wine Comes Great Responsibility"

Here's a variety of Avengers-themed cocktail recipes.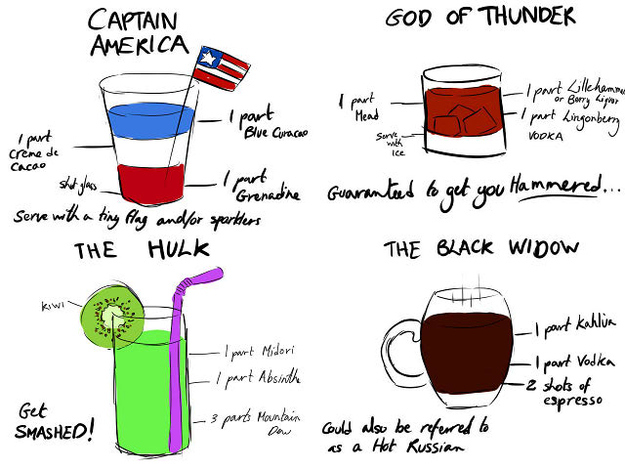 And finally, shot glasses with capes.