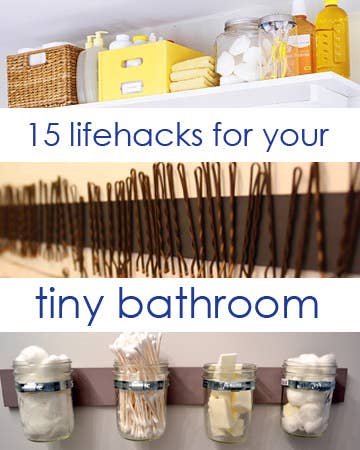 1. Add a frame to your basic mirror.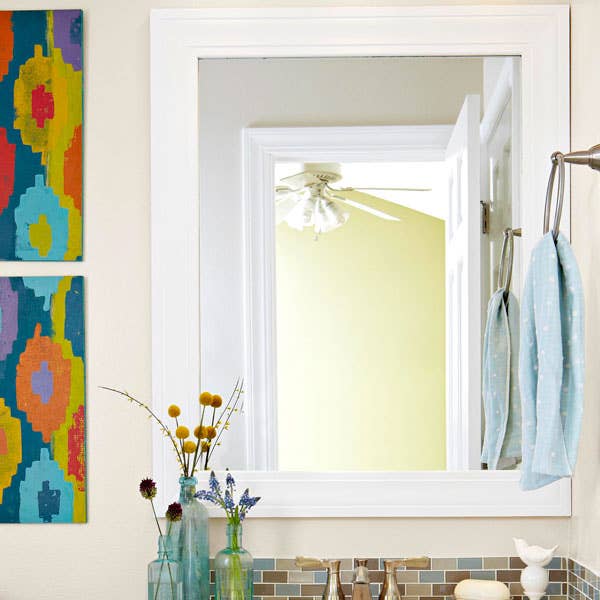 2. Hang spice racks to organize your hair products and lotions.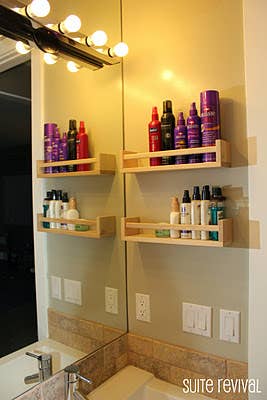 4. Use small storage solutions to make it easier to find your stuff.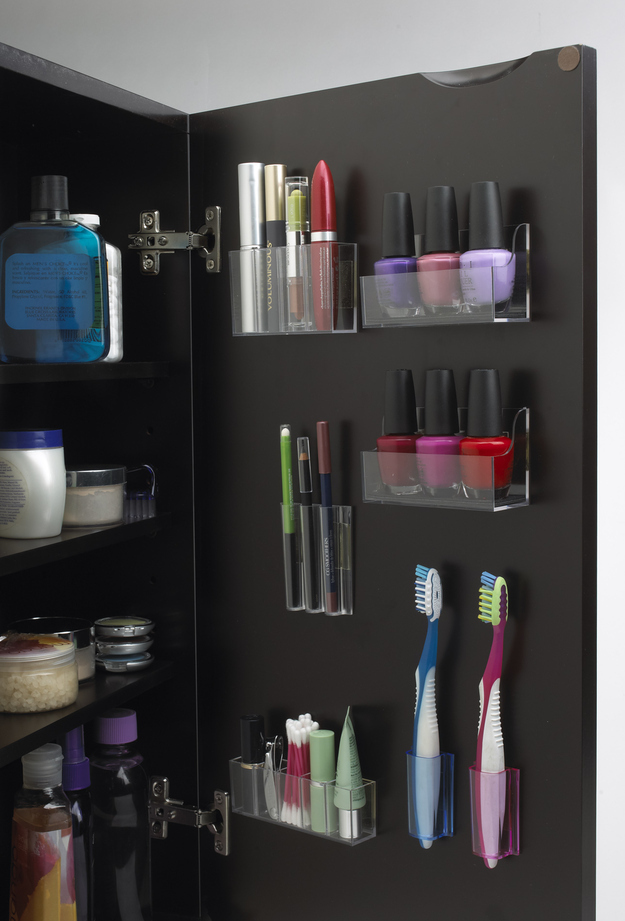 5. Speaking of small things, keep your bobby pins in check with magnets.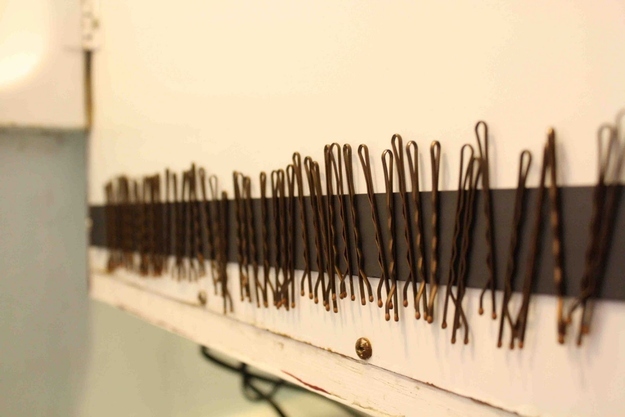 6. Hang two shower rods (because those shower head racks never work as well as you think they should).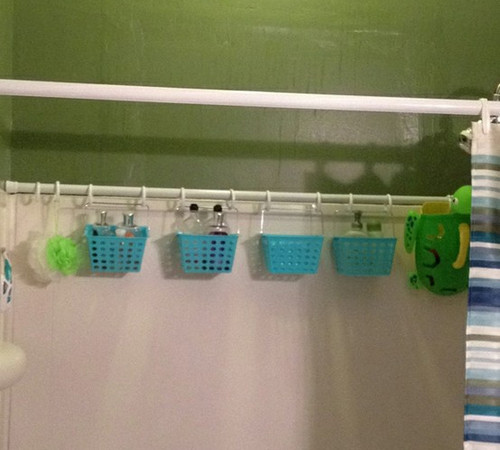 7. Put a book shelf above your door for extra storage.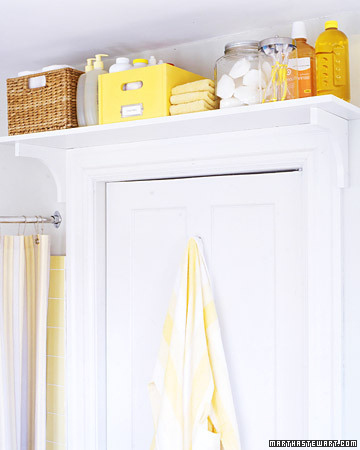 8. Create a focal point, like your shower curtain, to draw visual attention to a single place.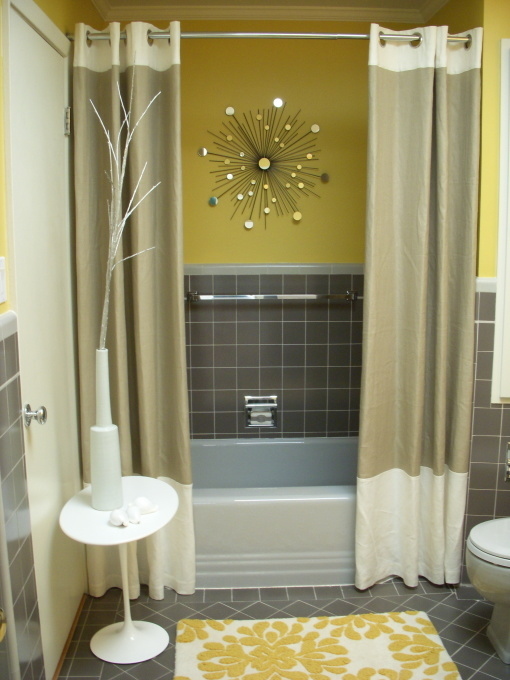 9. Use a stacked plate rack to make extra counter storage space.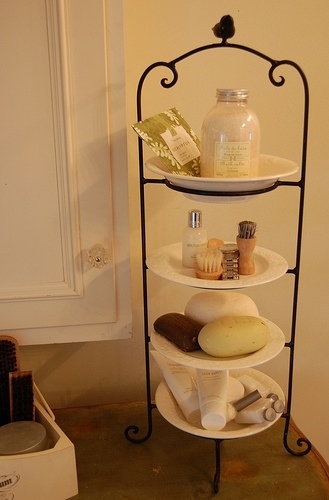 10. Make a magnet board to organize your makeup.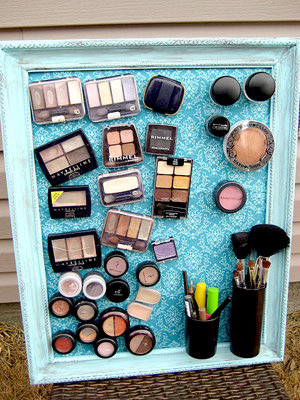 11. Hang up mason jars to store little things, like cotton balls and makeup sponges.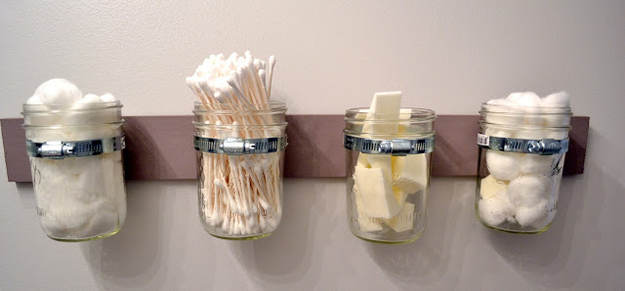 12. Choose a larger mirror to reflect more space.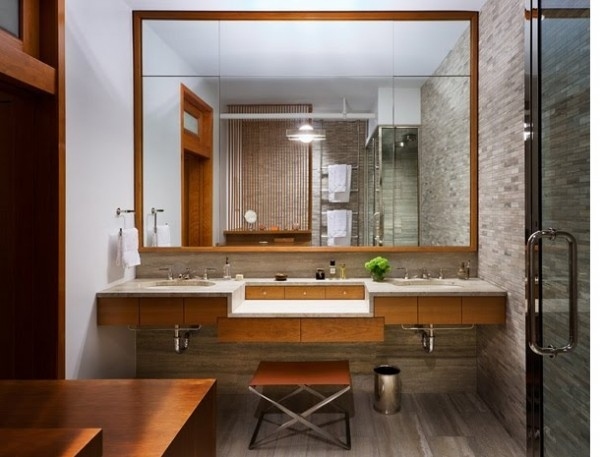 14. Install pull-out drawers in your cabinets.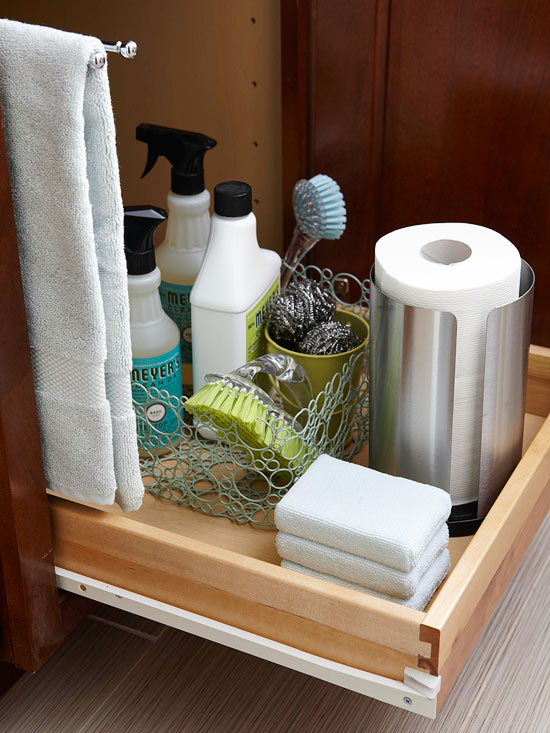 Shopping for something specific? Check out BuzzFeed Reviews to find the best things for every budget!

Want more super-helpful lifehacks? Sign up for BuzzFeed's DIY newsletter and we'll send them straight to your inbox!