This post has not been vetted or endorsed by BuzzFeed's editorial staff. BuzzFeed Community is a place where anyone can create a post or quiz.
Try making your own!
The 13 Most Beloved Twin Peaks Fan Art Pieces Of 2013
Even though David Lynch and Mark Frost's cult television show first aired in 1990, Twin Peaks fan art is still created on a daily basis and Welcome to Twin Peaks continues to highlight the best of it. By the way "Likes" and "Shares" on Facebook, the Twin Peaks fan community curated its 13 favorite pieces of fan art of the past year.
4.
Miniature Dale Cooper Figure With Damn Fine Accessories
5.
Random Pearl Lakes Memories
6.
The Truth Is Not What It Seems
7.
The Last Supper In Twin Peaks
9.
Twin Peaks by Clay Rodery
10.
Twin Peanuts
11.
The Log Action Figure
12.
Super Twin Peaks Pixel Art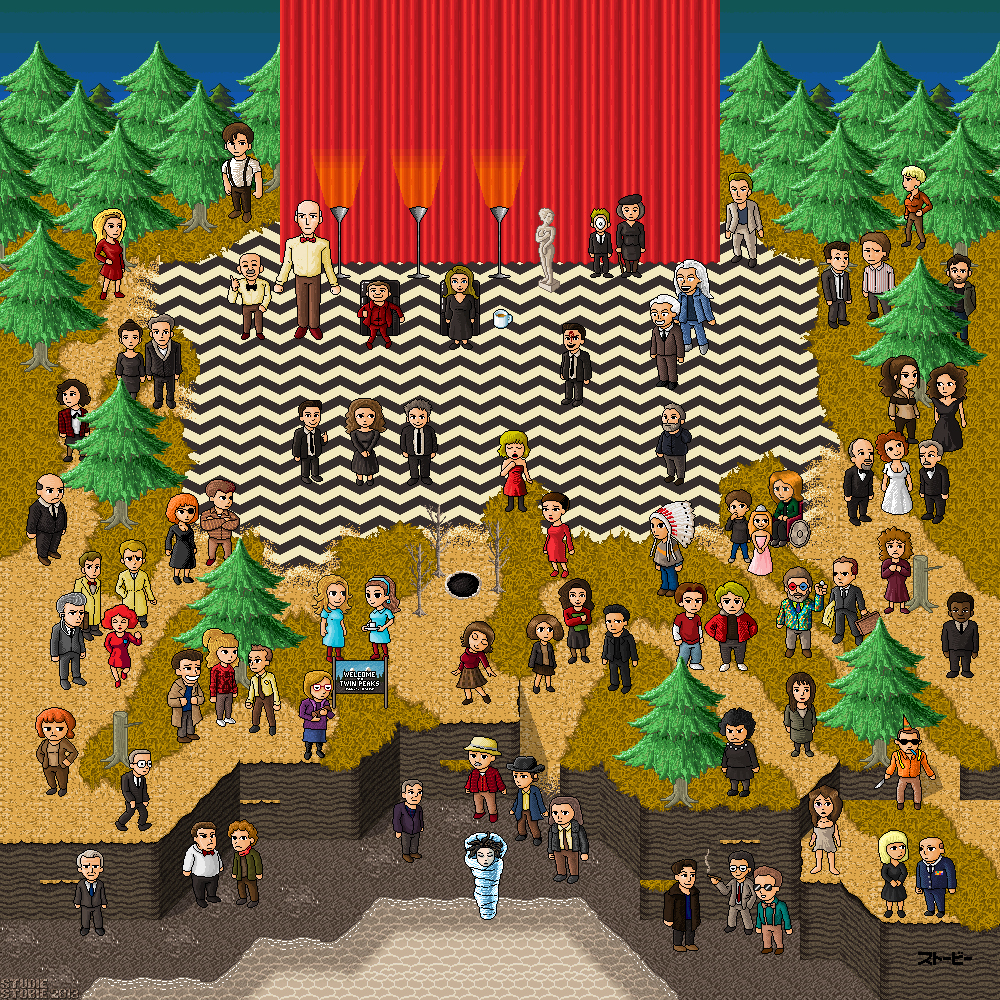 13.
The Simpsons Meets Twin Peaks