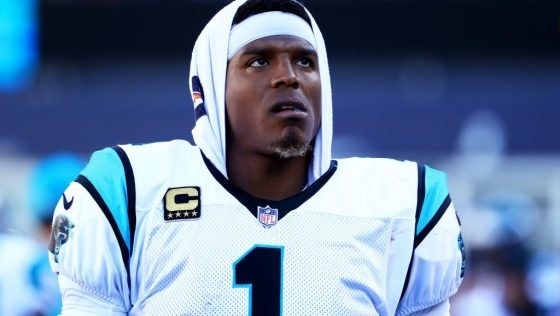 Last Sunday the Carolina Panthers redeemed last year's loss against the Atlanta Falcons with a 20-7 win. Last season, wide receiver Julio Jones went for 300 yards and a touchdown. Last Sunday, the Panther's defense held Jones to 6 receptions, 118 yards and zero touchdowns.
Quarterback Cam Newton threw for 13-24 with 137 yards and ran for 86 yards with a touchdown according to http://www.espn.com/nfl/game?gameId=400951749 . The lack of Kelvin Benjamin was present as Newton didn't manage to throw for any touchdowns. That big bodied, deep threat aspect that Benjamin contained was certainly missed by Newton. But, 3rd year receiver Devin Funchess seems to have those qualities as well, he just needs to groom them a little bit. None the less, I see great things to come for the Newton-Funchess combo.
This Sunday the Panthers look to improve their record to 7-3 and move to first place in the NFC South. The Panthers will look to do this by playing the 4-4 Miami Dolphins.
"The Carolina Panthers are coming off a big divisional win against the Atlanta Falcons, and despite the fact they are 6-3, you can't help but feel uneasy about any game week to week. However, even ugly victories are victories, and this defense keeps showing week to week why it is considered one of the best in the NFL. Can the Panthers continue their winning streak on Monday night football against Jay Cutler's pouty face? They are going to need to stay competitive in the very powerful NFC playoff race.," Erik Sommers.
This week we look to see if the Panthers can surpass the Saints this week and claim the number one spot in the NFC South.
@tylerwelchsss The Panther's took down the Falcons of Atlanta, now it's time for the Dolphins of Miami. Check out my blog for more info @ https://www.buzzfeed.com/twelch14
This post was created by a member of BuzzFeed Community, where anyone can post awesome lists and creations.
Learn more
or
post your buzz!