Though he's spent two decades as a designer and teacher, the 42-year-old Brussels illustrator and graphic artist was only recently discovered in the United States, thanks to a number of high-profile awards and marquee commissions, including a 2013 screenprint of "Jaws", which caught the eye of the film's director, Steven Spielberg. The climb from relative obscurity began, though, in 2011, when Durieux was named one of the world's 200 Best Illustrators by the influential international advertising magazine Lürzer's Archive.
The majority of his works are complex multi-color screen prints, with a unique style for film posters.
Jaws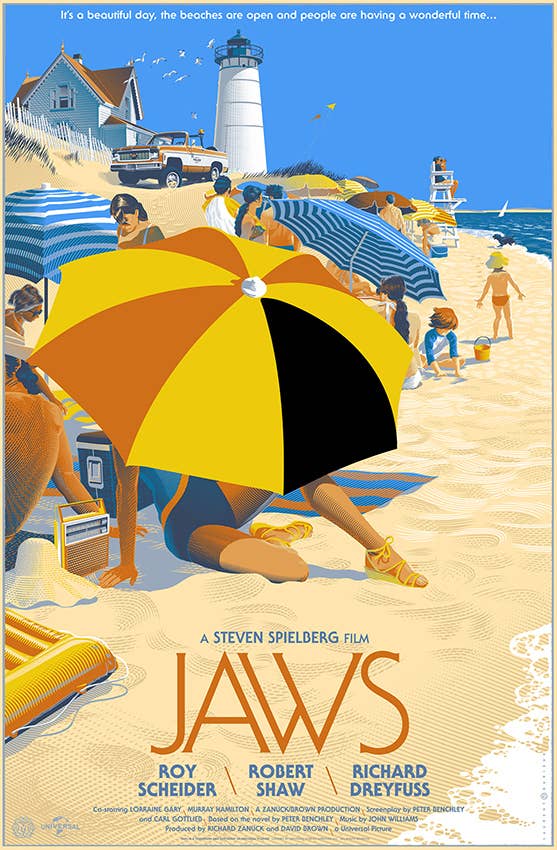 The Iron Giant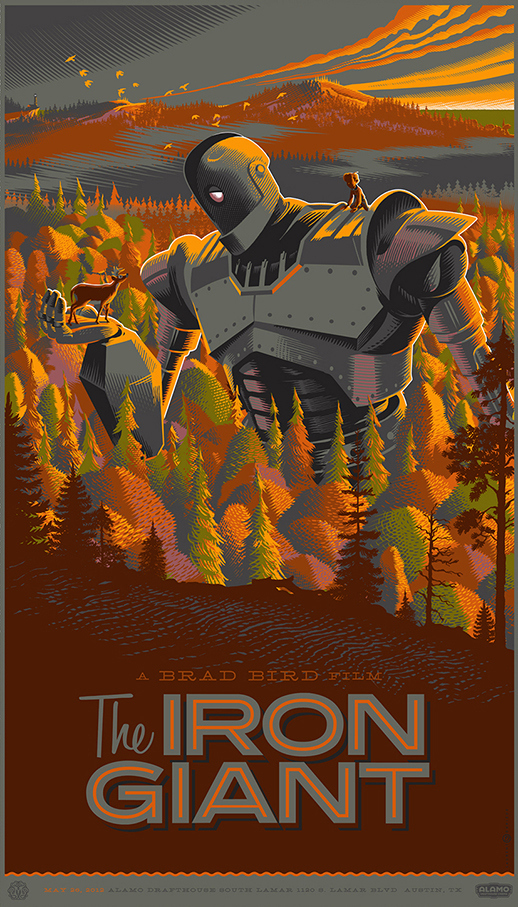 The Master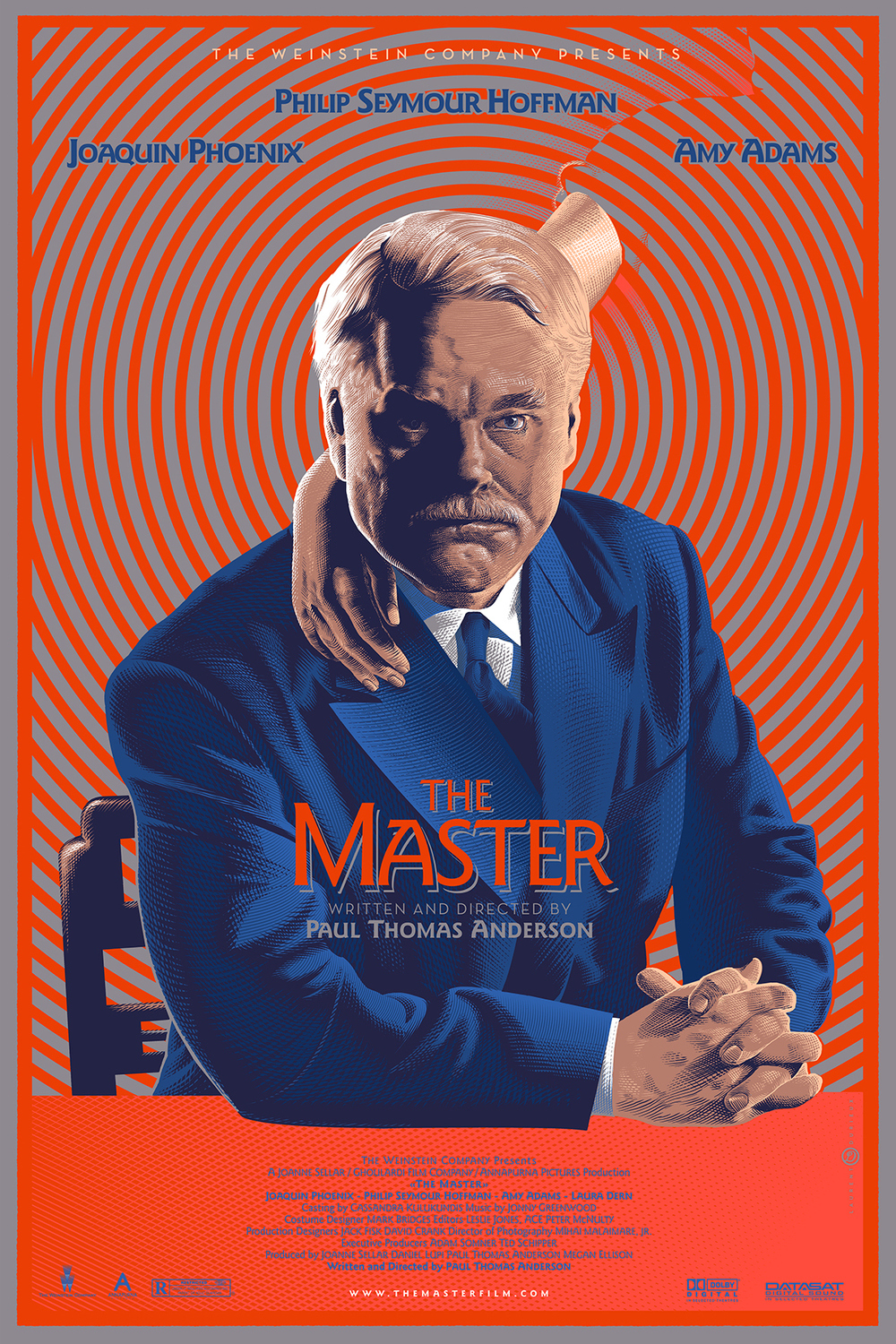 Die Hard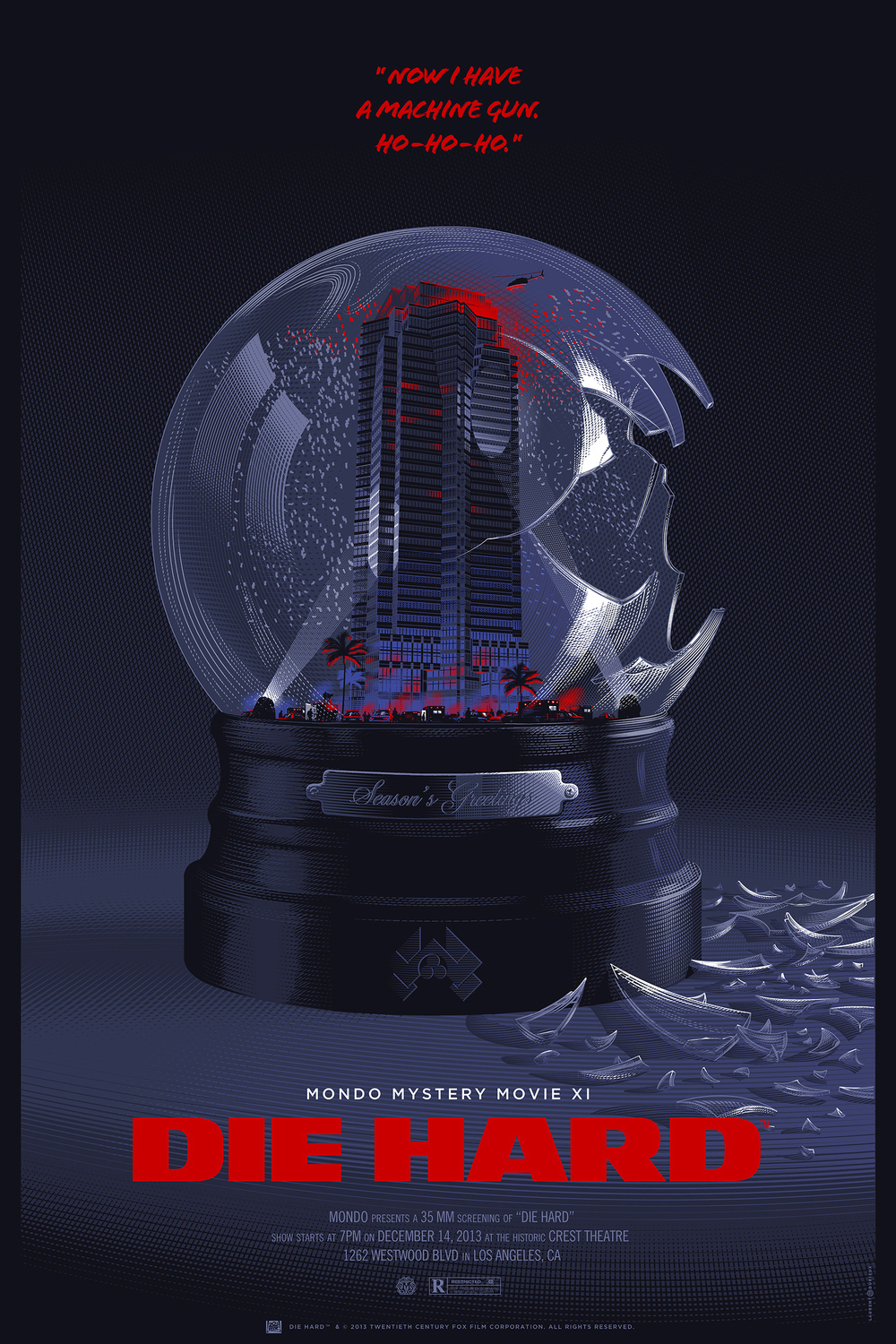 Recently, he opened his first solo art exhibit at the famed Mondo Gallery in Austin, Texas.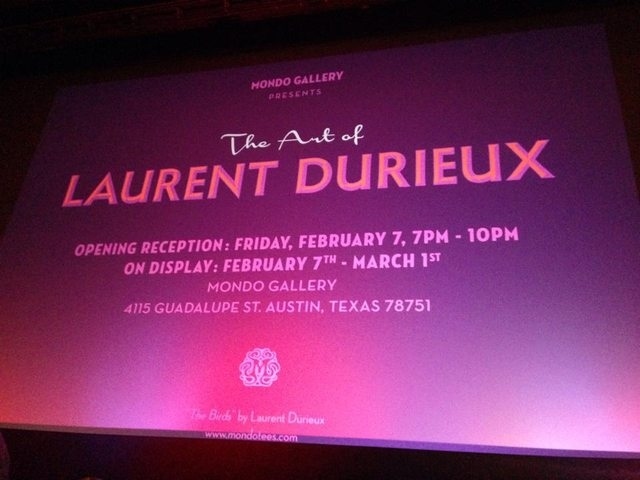 The art for this show featured a collection of prints based on the works of Alfred Hitchcock, as well as other genre titles, including Back to the Future, Forbidden Planet, and more!
Back to the Future
Back to the Future Part II
The Birds
Rear Window
Psycho
Vertigo
Forbidden Planet
Creature from the Black Lagoon
To see more of his spectacular work, visit his website.
The gallery exhibit is open through March 1st at the Mondo Gallery in Austin, TX.