From URL Likes to IRL Love
"I had a crush on a woman on the internet for a solid two years, but she lived across the country.
"One fateful night, I saw her walking outside a bar in my city. I shouted to my friends, 'THERE GOES SARAH!! OH MY GOD.' I briefly hesitated, but followed my gut and ran outside to say hi to her. It felt like the right move. Turns out she had been following me on Twitter and knew who I was, and even thought I was cute. A few months after that we started flirting via DM, and we ended up dating for over a year and she changed my life for the better."
—Ben
Do You Take This Man in a Sketchy Van...
"When I first moved to the big city from my small hometown at 19, I was mostly an idiot. The concept of paying for health insurance was still 99% a mystery, I had never gotten my oil changed, and my diet consisted of energy drinks and microwaveable meals. I had no legit reason to trust my gut on anything. A month after getting to the big city, I met a guy who was in the processes of recovering from amnesia and who was 10 years older than I was (he also drove a sketchy old minivan...the full package, right?). Against any standard of sane judgement, I decided to go out with him.
"We've been married for over seven years now, and it definitely taught me to trust my instincts (although I am in no way advocating that jumping into sketchy old vans owned by strangers is consistently good life advice)."
—Hannah
Big Decision Leads to Big Payoff in Big City
"Picking up my life to move to an unknown city where I knew no one is at the top of my list for trusting myself. I'm the type of person who likes familiarity and planning things out thoroughly, but when I got offered a new job in a big city I knew I had to take it. I had two weeks to move from my distant hometown, and everyone expressed doubts and fears along with their congratulations about moving to the city on my own, but I knew deep down this is what I wanted. Even though the move and transition was really stressful (I wired the majority of my savings for a deposit on an apartment to a person I had never met), 10 months later I'm working at a dream job, I have great friends, and all around I'm living my best life!"
—Emily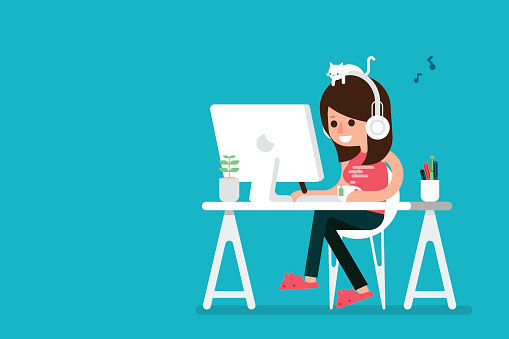 Couldn't Have Drawn It Up Better
"When I was applying for colleges, I actually had a plan to major in psychology. I got accepted into a majority of my colleges — but my top choice accepted me for my second choice major...illustration. On a whim, I decided to go there as an illustration major even though I wasn't taking art seriously at the time. I just told myself that if I ended up hating it, I could always switch majors within the school. As it turns out, I actually loved it, and now I work as a designer for a media company! (lol) If I hadn't taken that leap of faith, my career path would have looked a lot different than what it is now."
—Son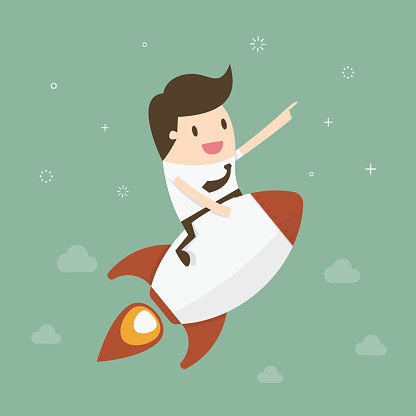 Broadening Horizons By Staying Put
"Toward the end of the first semester of my sophomore year of college, my good friend from home (and also roommate) told me she was transferring back home to a local university. We were two peas in a pod and had a small circle of acquaintances, but they were mostly her friends who welcomed me into their group. I freaked for a few days, unsure if I could handle being on my own and alone without her at school. I even researched transferring home or to another school where I knew most of my friends went. Although part of me said to follow her and return home, another part said to create my own path and go on without her. I joined clubs, spent more time with the circle of friends (who eventually became some of my best friends), and put myself out there. I became a new person who was socially outgoing and a leader in groups, and I don't think I could be the independent go-getter if I hadn't decided to stay on my own."
—Candace
Not Suitable for Work
"When I was applying for an internship back in college, my dad was adamant that I wear a suit and tie to the interview. Being that the company was a cool internet website, I felt that I'd look foolish. When I showed up to the office in nice, but not formal attire, my soon-to-be boss broke the ice by joking about how the person before me was rocking what was obviously 'their dad's old suit.'"
—Alex