1.
Chippewa Square from Forrest Gump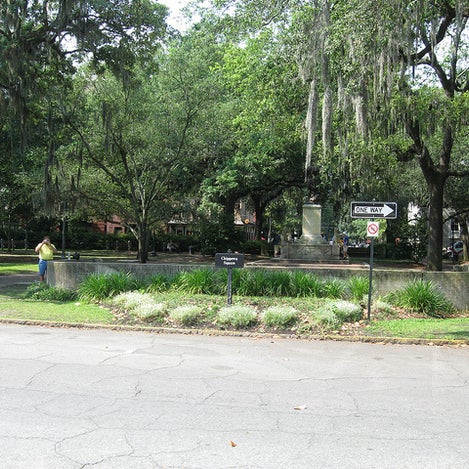 As you can see, the bench is no longer there (it now rightfully lives in Georgia's Savannah History Museum), but Chippewa Square will still give you the chills.
2.
Portobello Road from Notting Hill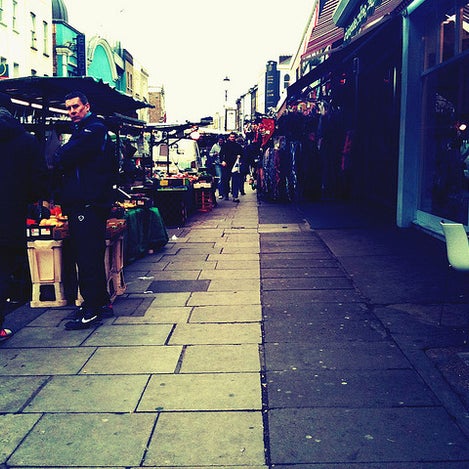 Even though it's over 200 years old and rooted in British history, perhaps Portobello Road's biggest credential is its starring role in the one and only (and completely lovely) Notting Hill.
3.
The Las Palmas Hotel from Pretty Woman
I mean, he REALLY rescued her, ya know?
4.
"The Cherry Street Inn" from Groundhog Day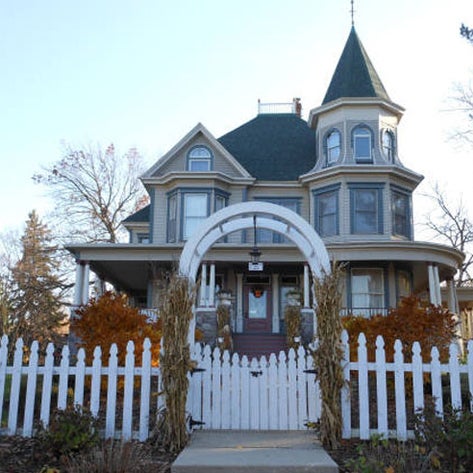 Don't make the mistake of going to Punxsutawney, Pennsylvania in hopes of following in Phil Connors' footsteps. The entire movie was shot in Woodstock, Illinois, and "The Cherry Street Inn" is actually the Royal Victorian Manor Bed & Breakfast.
5.
The Pleasure Chest from Sex and the City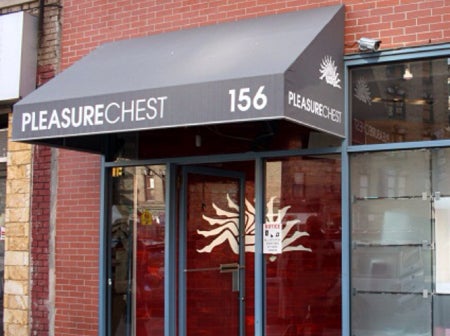 No doubt you remember how Carrie, Charlotte, and Miranda ventured all the way down to the West Village in search of pleasure in the first season of Sex and the City. Luckily for you, the Manhattan hotspot is still open and ready to meet all your needs.
6.
The house from Mrs. Doubtfire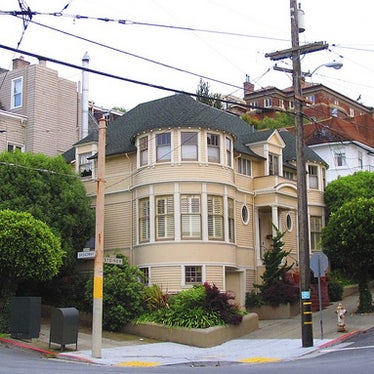 Visiting this one is easy. If you're in San Francisco, all you have to do is hail a taxi and tell the driver to go to 2640 Steiner. But since it's a real residence, your best bet is just to enjoy it from the outside.
7.
The farm from Field of Dreams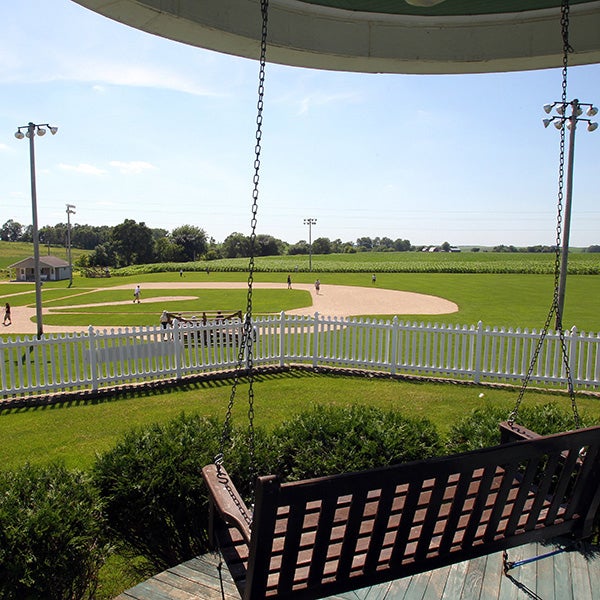 A must-see for baseball lovers all around the world, the one and only Lansing Farm is in Dyersville, Iowa. In October of 2011, owner Don Lansing sold the property to Go the Distance Baseball for what was believed to be $5.4 million. The plan was to create a baseball training complex on the property, and even though litigation is pending, we're hoping it remains the same iconic backdrop for years and years to come.
8.
Grosvenor Chapel from Love Actually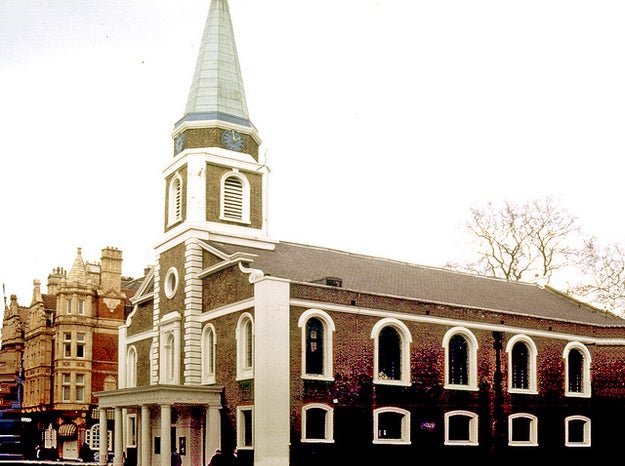 Built in the 1730s, this adorable chapel on South Audley Street in Westminster managed to steal our hearts in Love Actually while also totally kicking beach weddings to the curb.
9.
Tom's Restaurant from Seinfeld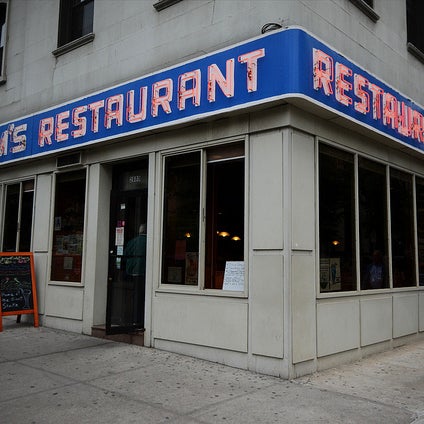 Tom's Restaurant on the Upper West Side of Manhattan has been family owned since the 1940s. And even though only its exterior appeared on Seinfeld, it's still worth a visit because President Obama claims he ate there when he was a student at Columbia University.
10.
The Boston Public Garden from Good Will Hunting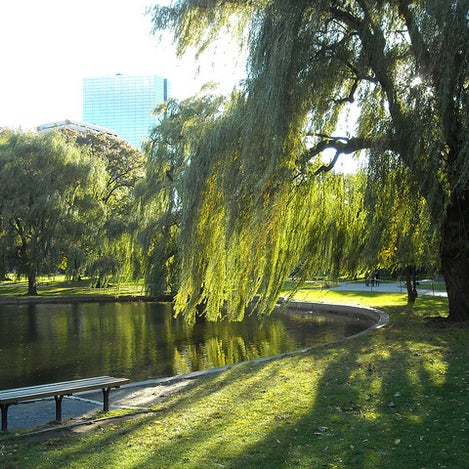 We have philanthropist Horace Gray to thank for the Boston Public Garden, who fought tirelessly in the 1830s to prevent the Boston City Council from selling the land and convince the masses to turn it into a park. He should additionally get credit for making heart-to-hearts a little more bearable.
11.
The Chicago Art Museum from Ferris Bueller's Day Off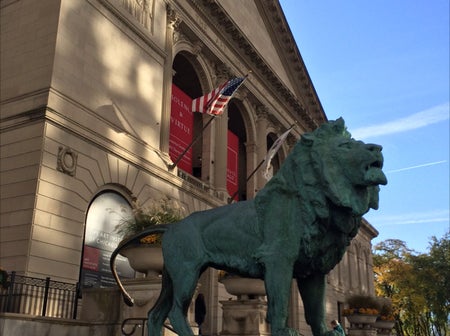 Granted, the museum was around way before the movie was filmed — but if you're really searching for a reason to learn about art, a young Matthew Broderick is a pretty good one.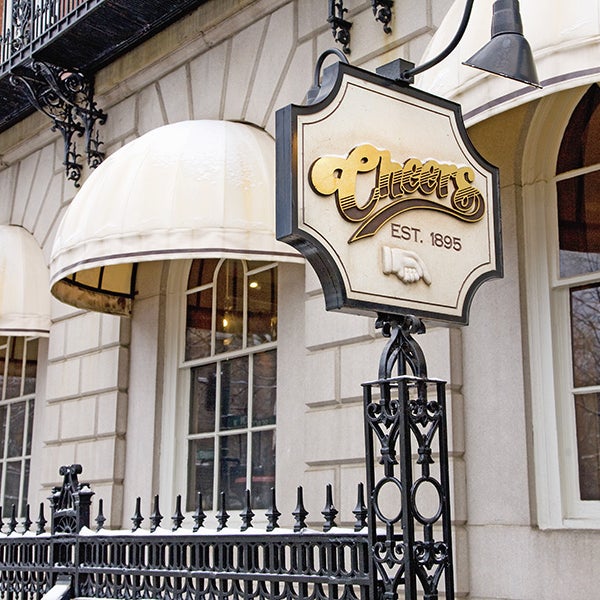 If you want to go where everybody knows your name (and who doesn't — hardy har har), head to Beacon Hill in Boston and check out the establishment that was prominently featured in the hit TV show, Cheers. Originally founded as the Bull and Finch Pub in 1969, you can tell the place has wholeheartedly embraced its fame (even if it was just the outside that was filmed).
13.
The alien world from Galaxy Quest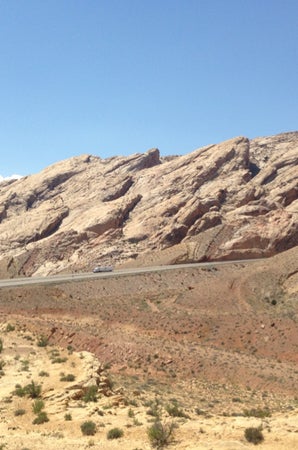 The San Rafael Swell in south-central Utah is definitely worth visiting for its breathtaking views, but do keep your eyes peeled for any Galaxy Quest aliens that haven't been told filming officially wrapped.
Ready to start exploring? You could win $2,000 to take an amazing Weekend Adventure. What are you waiting for? Learn more at TripleSpot.com.