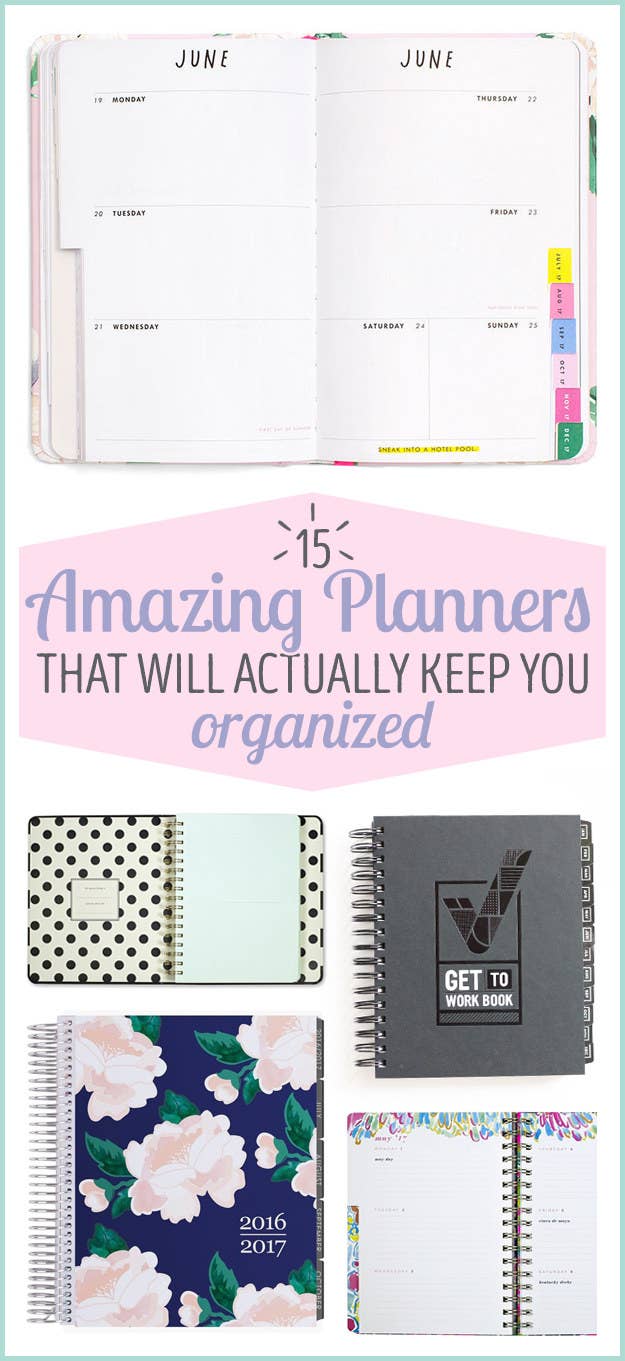 1.
The Get To Work Book lets you place your monthly goals and weekly schedule all in one place. And it offers tons of note-taking space.
2.
With its gorgeous cover designs and endless customization options, Erin Condren's Life Planner is a lifeline for tons of organization addicts.
4.
The Passion Planner is the perfect tool to combine weekly scheduling with your long-term planning.
5.
The Volt Planner gives full attention to your goals, using a system that allows you to break them down into monthly, weekly and yearly objectives.
6.
Go back to the basics with the Seize the Day Planner — which comes dateless — so you can start using the planner at any time of the year.
7.
The Simple Journal Planner is both pretty and practical — a good choice for people who want to take a more minimal approach when setting up their planner.
8.
You'll have a massive grin on your face once you pull your life together with the The Happy Planner.
10.
The Daily/Weekly Manager agenda is made for short-term planning — for up to 6 months or less. And it comes in some gorgeous colors.
11.
Your school schedule may be a little easier to keep up with once you plug it into the Monster Study Planner — which is made for students of all ages.
Now who will never miss another appointment again!?
Want even more great product suggestions? Sign up for BuzzFeed's Gift Guide Newsletter!
If you can't see the signup box above, just go here to sign up for the BuzzFeed Gift Guide newsletter!