1.
To begin, make sure your face is properly washed and moisturized before applying any makeup products.
3.
If you want to use foundation to even out your skin tone and texture, it is important that you learn your skin's undertone.
4.
You also need to know your skin type.
6.
Once you have your brush or sponge, use your foundation to cover up blemishes and red spots on your face.
7.
But be sure to dab your foundation instead of just rubbing it into your face.
8.
Using a tinted moisturizer is also a simple way to help even out your skin tone and manage oily skin.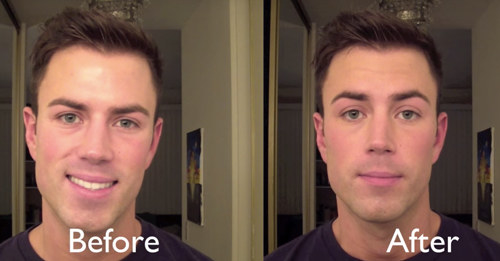 12.
Eyeliner is an easy way to enhance your eyelashes a little, as well.
13.
You can put a little life back into your dry lips, especially during the winter months, with a tinted lip balm.
14.
Up for a bigger makeup challenge? You can contour your face to make your features really stand out.
15.
Once you've finished your work, you can use a setting spray to give your makeup extra staying power.
16.
Always make sure to wash all of your makeup off at the end of the day.
18.
Also give your eyes special attention when removing your makeup.
19.
But be sure not to scrub too hard to avoid damaging the skin around your eyes — which can lead to fine lines and wrinkles.
20.
And one final note, please make sure to routinely clean your makeup brushes and sponges.

Now go ahead and take your glow to epic new levels!
Shopping for something specific? Check out BuzzFeed Reviews to find the best things for every budget!