If your makeup brushes are on their last bristle, it may be time to toss them out for a gorgeous set of Lamora kabuki brushes.
The 10-piece set features brushes with soft, densely packed bristles that are perfect for use with liquid, cream, or mineral makeup products.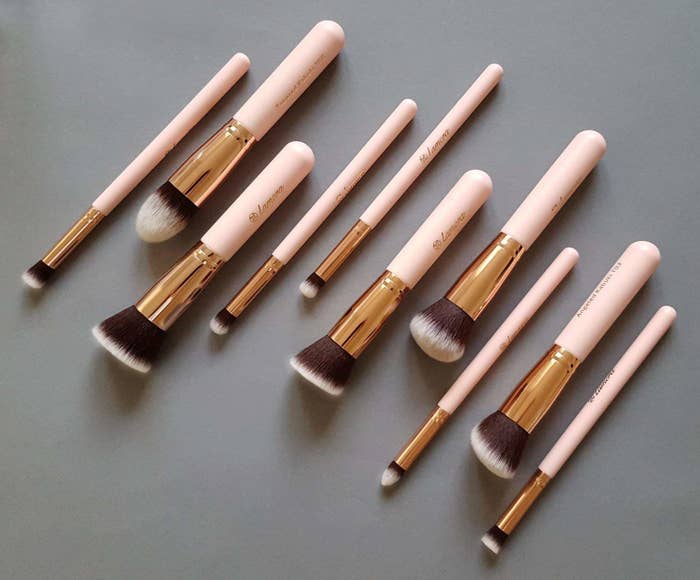 And the rose-gold detailing and glossy wooden handles will look beyond stunning on your vanity, bathroom counter, or wherever you do your makeup.
Close to 10,000 reviewers are already obsessed with the set and how the vegan brushes have completely changed their beauty routines.
Some readers praised the brushes for their full bristles that don't shed as well as how easy they are to clean.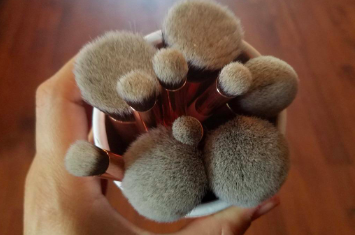 While others are beyond pleased with how efficiently the brushes apply their foundation, allowing many people to use less foundation than they normally would with other brushes.
So go ahead and say tootles to your dusty set of brushes and step into the makeup big leagues by snagging this brush set from Amazon for $34.95.
They are basically guaranteed to become your new makeup must-haves.
The reviews for this post have been edited for length and clarity.