To be shot is to be exposed to the dark underbelly of the human psyche. I'm unaware of how much anger and disregard for human life is required to attempt to murder somebody, but I know firsthand that such a combination exists. Case in point: that time a stranger intentionally shot me with a .22 caliber rifle. I'll try my best to tell the story of my unsuccessful bullet-dodging attempt without embellishing the details.
Hark! It was the thirtieth day of April in the foul Year of Our Lord, two-thousand and fifteen. I awoke from a slumber that forenoon, ready to embark upon my daily exploits, namely my job at a restaurant wherein I would serve hummus and shawarmas to the wonderful people of Houston, Texas. I remember an abundance of sounds that morning as I drove my black Ford Ranger to the first traffic light of the fifteen-minute drive. To wit, the birds were singing, the wind was gently howling, my truck's six-cylinder engine was whistling, and Carlos Santana's Oye Como Va was playing on the radio. And then, a bang!
Alright, I'm over-embellishing and growing increasingly annoyed with my own writing style here. I can't possibly write a whole article in a such a pretentious voice without properly hating myself. But this much is true: spring 2015 was my first semester at the University of Houston. During this time, I lived in Houston's Third Ward, which is walking distance from the university. The Third Ward is predominantly African-American and full of vibrant history. Unfortunately, it's also an impoverished area with a high crime rate.
I was smoking a cigarette and sitting at a red light on my way to work one morning around 10 AM when a man pulled up in the lane next to me and shot my left arm at point blank range. There was no exchange of words -- he simply shot me and nonchalantly drove away when the light turned green. I pulled into the nearest corner store and dialed 911. Luckily, a few people were present to help me. I lost consciousness for five or ten minutes (I'm not sure how long I was out) and awoke to paramedics cutting my shirt off before eventually taking me to the Texas Medical Center, a mere two minutes from the scene of the shooting.
Several hours later, another man was shot at by the same person (which kind of hurts my feelings -- was my blood not enough?!). However, neither I nor the other man were able to get a decent description of him. He is still at large, and I doubt he'll ever be caught, which means I'm left filling in the blanks as to why this happened. If I had to guess, I'd say that it was related to the justified outrage of Freddie Gray's death in police custody, which occurred 11 days prior to my shooting and resulted in the Baltimore riots. If my guess is true that my shooter elected to shoot me because I'm white, then this is my take on the situation: he has a right to be angry about police brutality. It's a legitimate and justifiable grievance. I'm upset about it, too. But violence only begets more violence. Obviously, I wish I hadn't been shot, because I had to have a series of painful surgeries in the year that followed, and I'm still plagued by nerve damage, meaning I haven't had full feeling in my left hand for more than 18 months. I don't know how to answer America's racial tensions, but empathy and understanding are an integral part of the solution. As such, I choose to direct my frustration not at the man who shot me, but at the system with byproducts such as indiscriminate racial violence and easy access to guns.
If the above doesn't aptly explain my outlook on my experience, then maybe this will: sometimes life is absurd. The best I can do is keep a sense of humor and refuse to take things personally.
Anywho, here's what I've learned.
1.
After getting shot, it's important for one to explain why one won't be able to follow through on that day's commitments.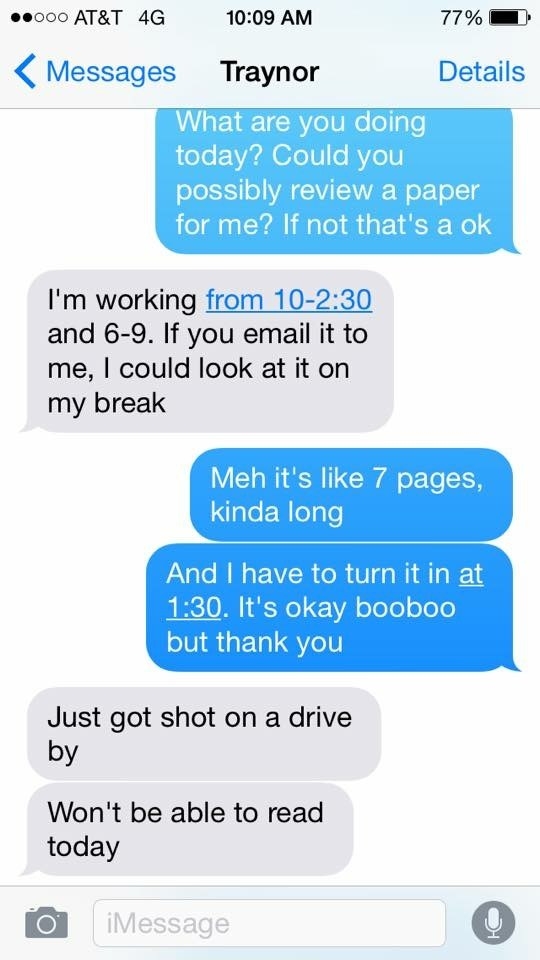 2.
A child's Spider-Man costume can be used as an effective tourniquet.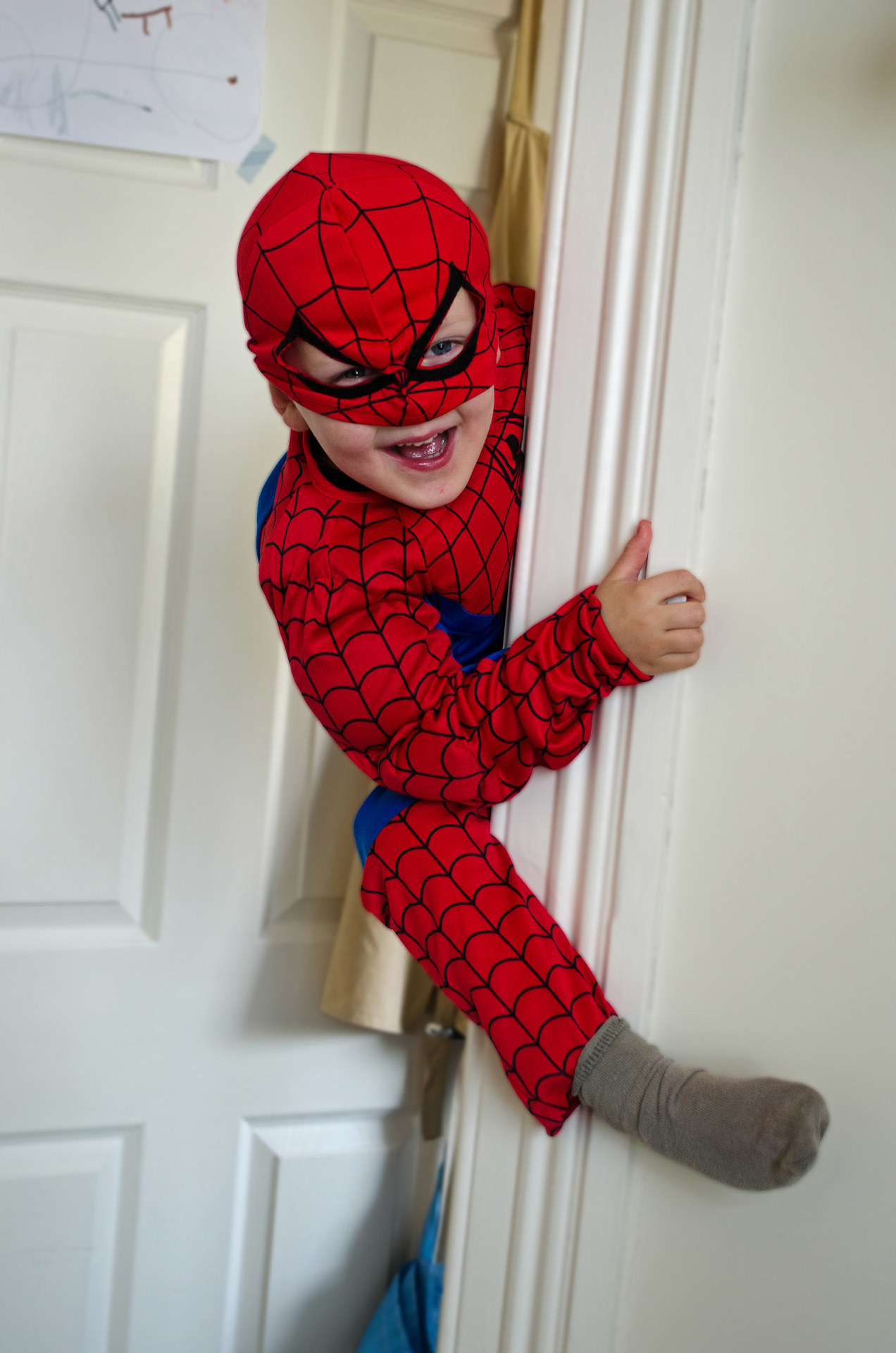 3.
I was asked to pay an excess of $100,000 for my four day vacation to the ICU.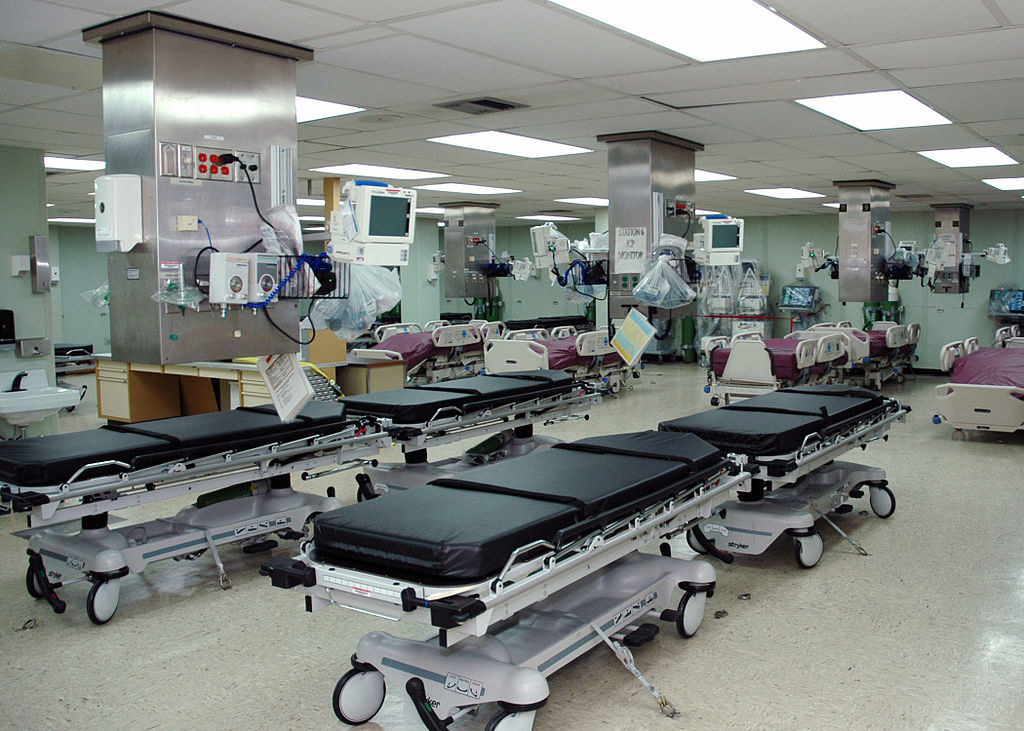 4.
Because it was most likely a racially-motivated crime, people assume I'm now racist. I'm not.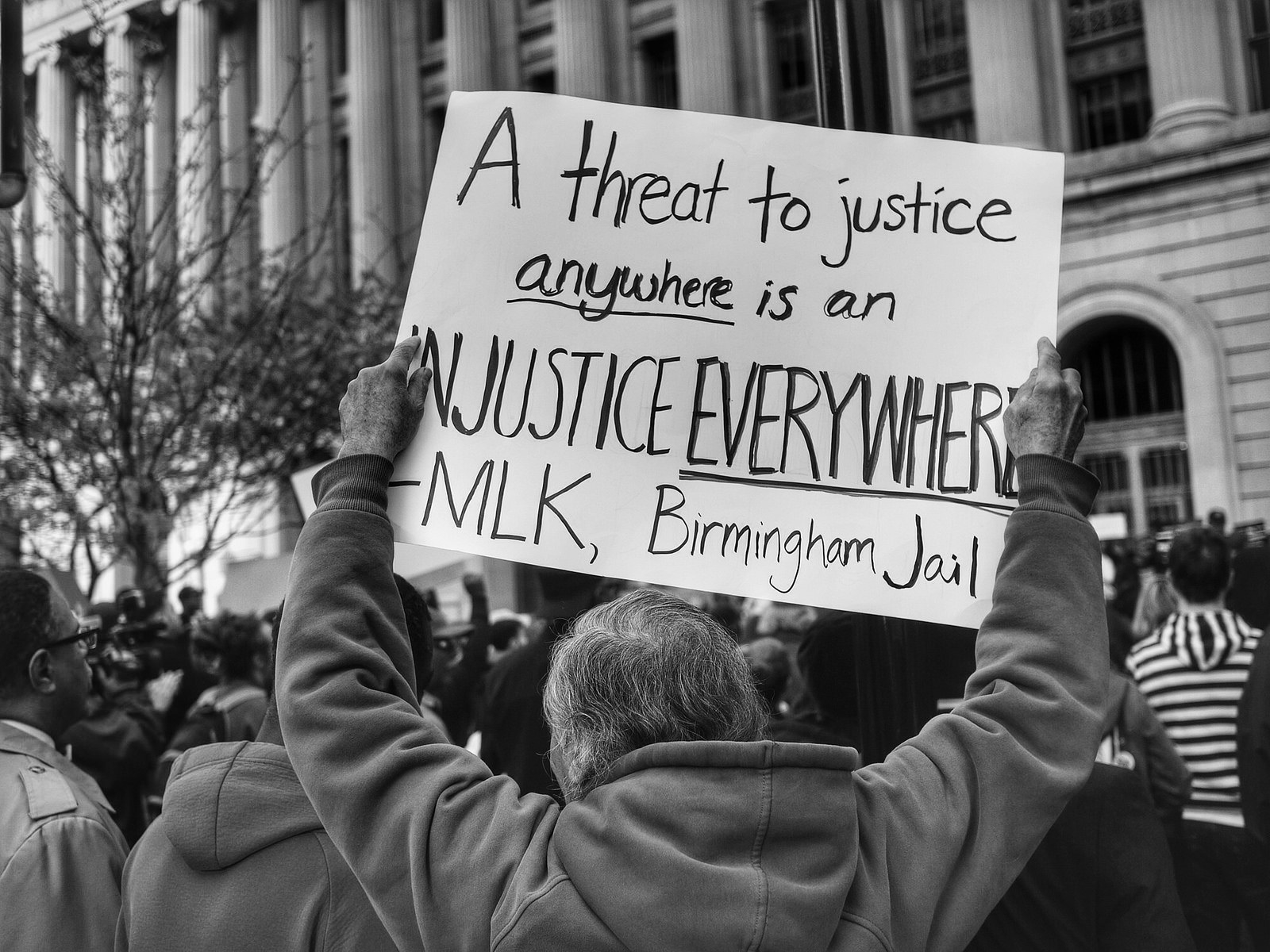 5.
Gun rights supporters assume I'm a part of their cause. I'm not.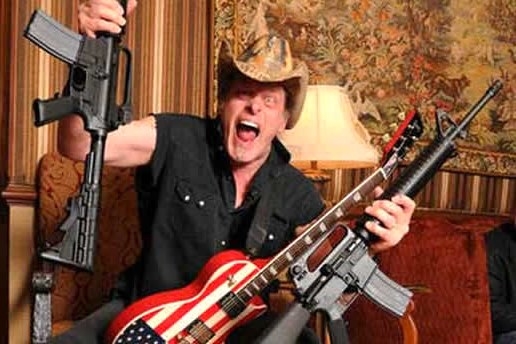 6.
I'm tired of telling the same story ad infinitum, so I've come up with a more exciting one.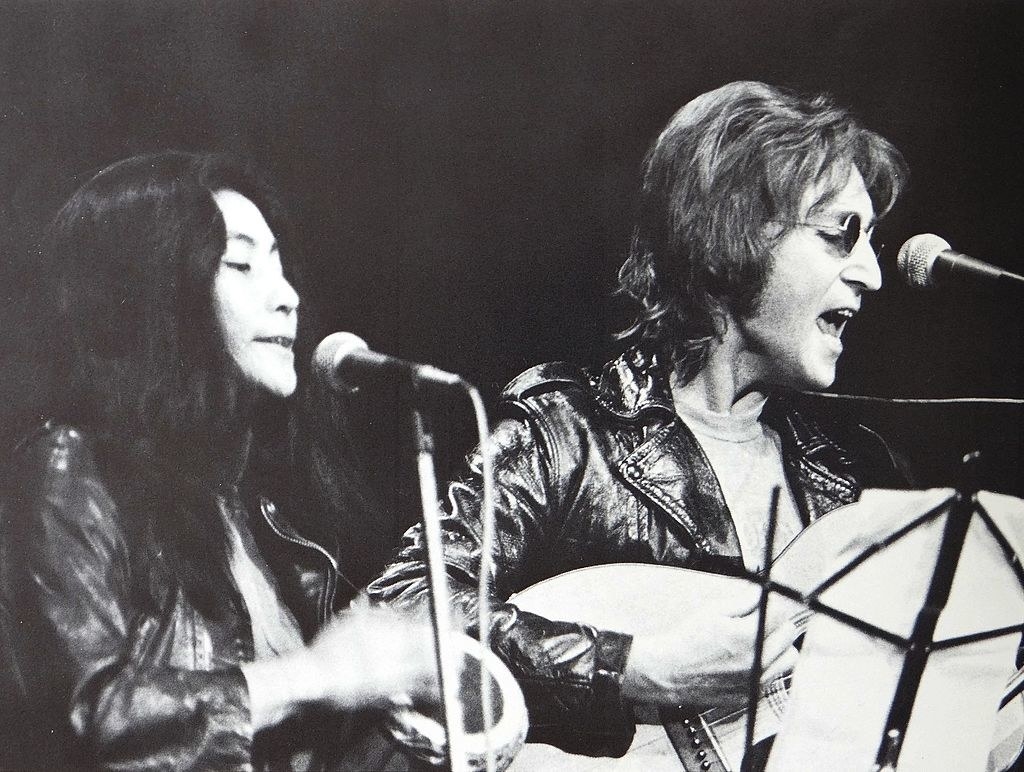 7.
The local news segment that covered my shooting excluded the part of my interview where I voiced support for the Black Lives Matter movement.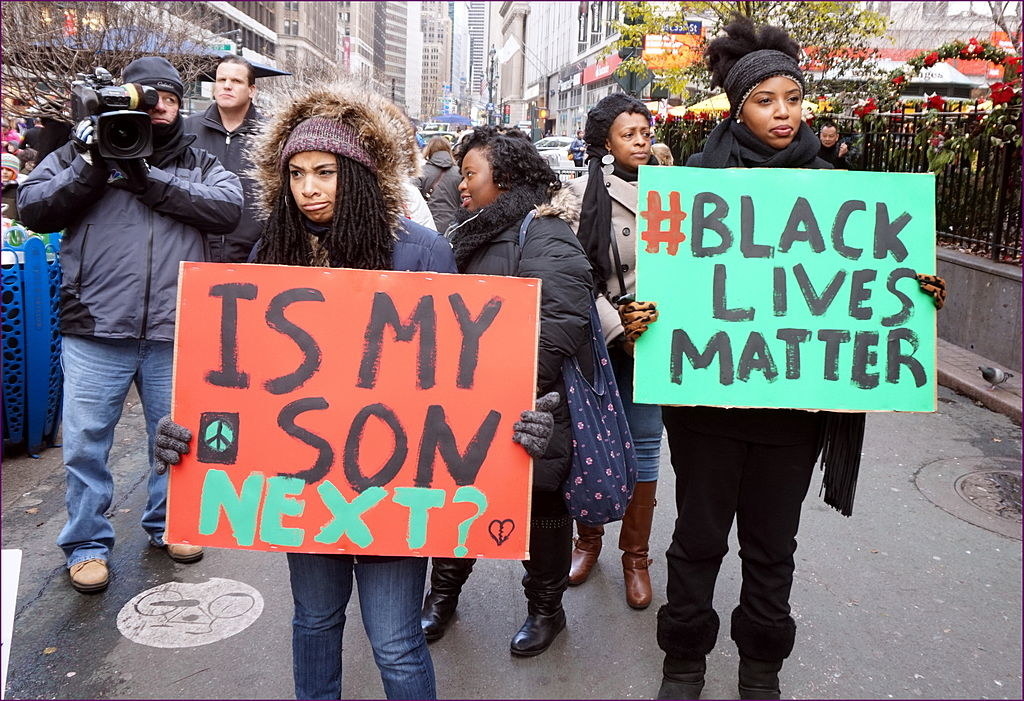 8.
I am one of the roughly 53,400 Americans who was shot in 2015.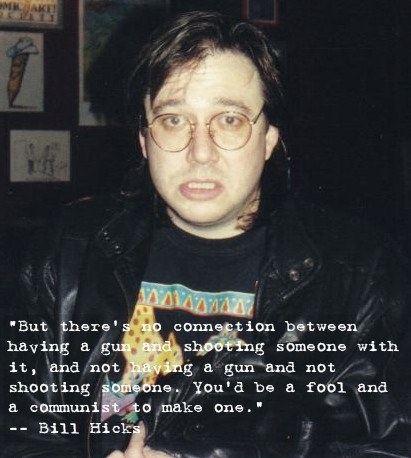 9.
I am eternally grateful for blood donors.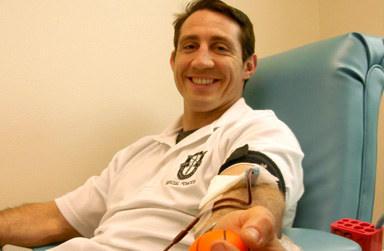 10.
PTSD is a terrifying thing.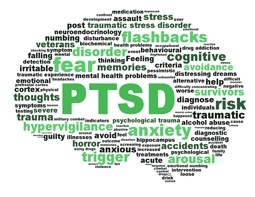 11.
I didn't think it was possible, but I finally have something in common with Ronald Reagan.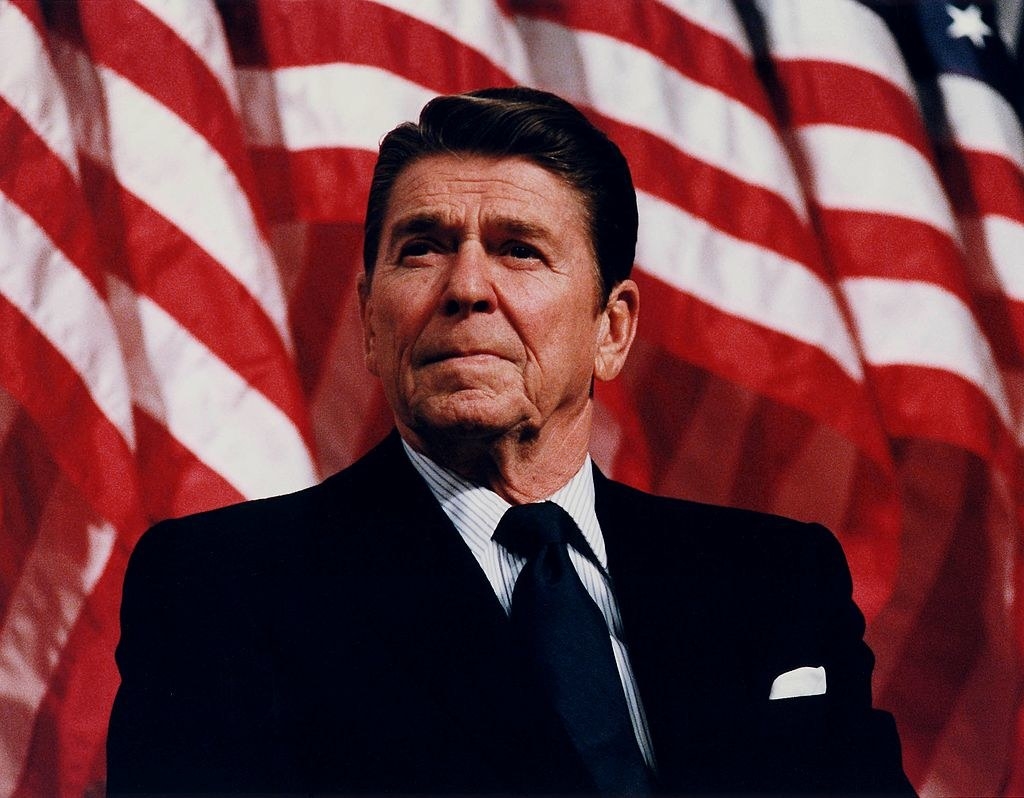 This post was created by a member of BuzzFeed Community, where anyone can post awesome lists and creations.
Learn more
or
post your buzz!