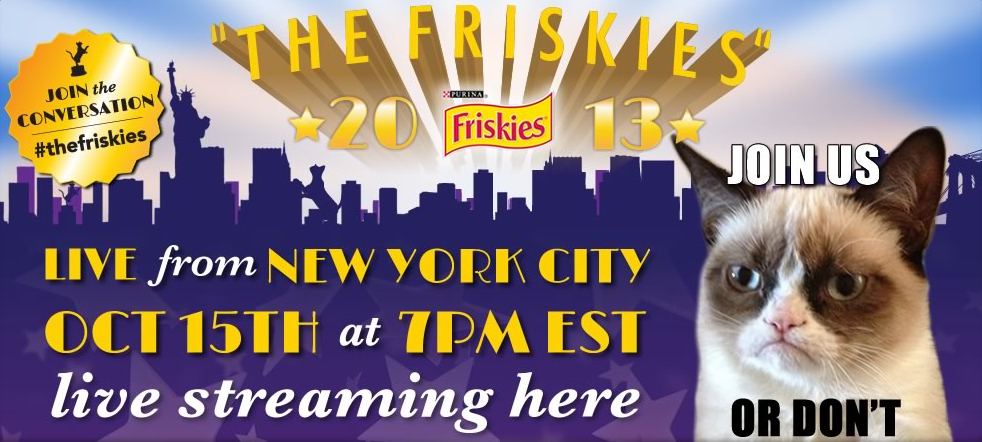 From the press release:
"Friskies announced it has formally extended its relationship with internet cat sensation Grumpy Cat. The two giants of the internet cat content space partnered in March when Grumpy Cat starred in a celebrity edition of the Friskies 'Will Kitty Play With It?' online video game show series and national promotional media tour. Now, the two will work together for additional Friskies online programs and integrated opportunities.

'Friskies is always looking for new ways to celebrate playtime for cats and their owners through online content,' said Shawn Brain, Friskies brand manager. 'Signing on Grumpy Cat for a longer-term relationship allows Friskies to work with one of the biggest stars in the space. It's a win-win for everyone – especially people who love watching cat videos and cat owners who love experiencing a variety of online cat content.'"
Despite all the hubbub, the star herself could care less.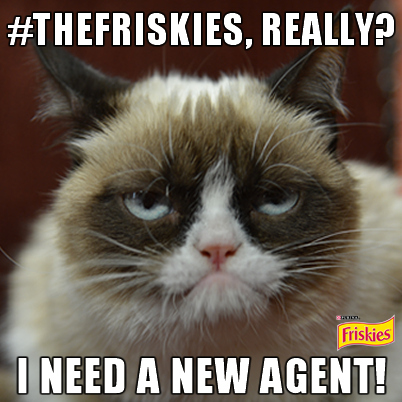 Where should Grumpy Cat go from here? Does the world really need celebrity "Spokescats"? Will the fame go to her head? Let us know in the comments below!
This post was created by a member of BuzzFeed Community, where anyone can post awesome lists and creations.
Learn more
or
post your buzz!