Meet Milo (left), a 7-year-old dachshund, and his 5-year-old lion BFF, Bonedigger (center), described by their keepers at Exotic Animal Park in Wynnewood, Oklahoma as "inseparable".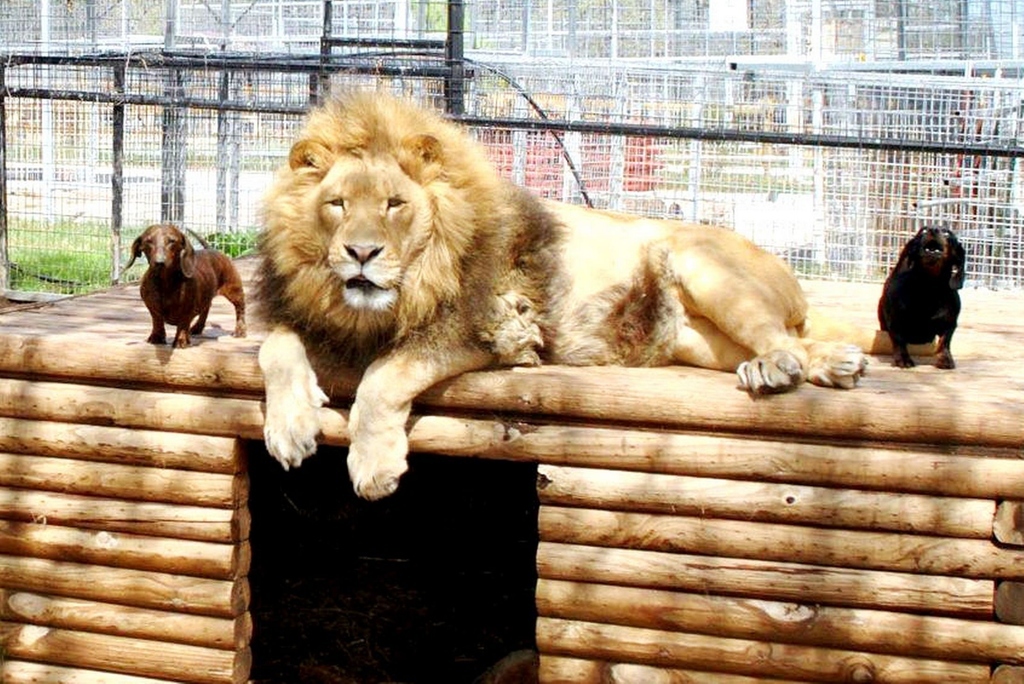 Bonedigger was born with a congenital birth defect that left him partially crippled at birth.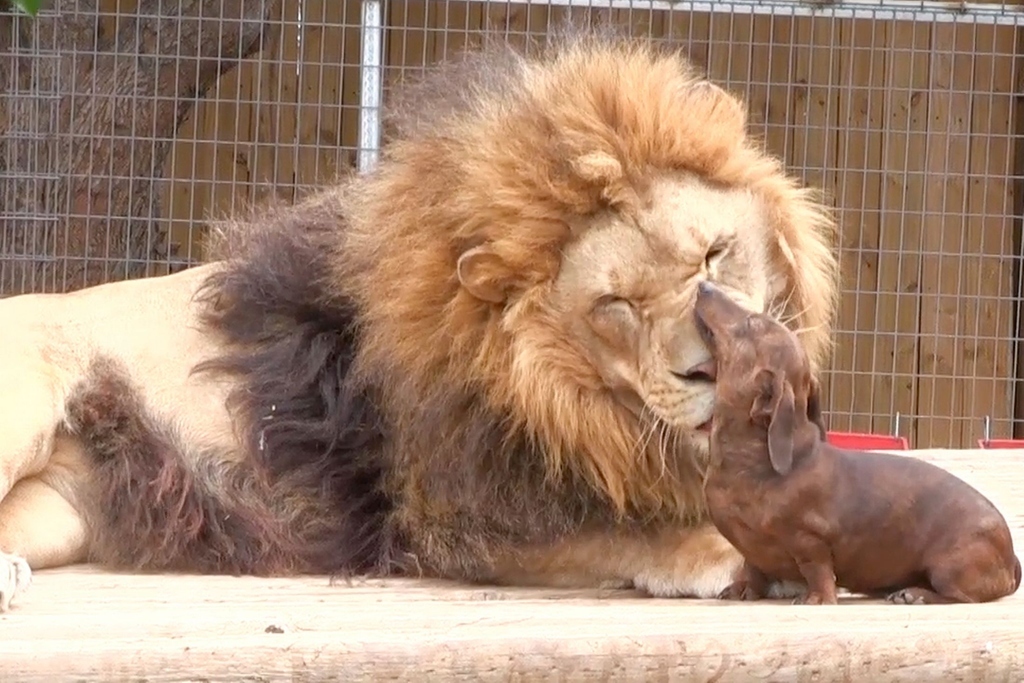 Sensing that something was amiss, Milo subsequently took it upon himself to comfort and clean the cub and they've been besties ever since.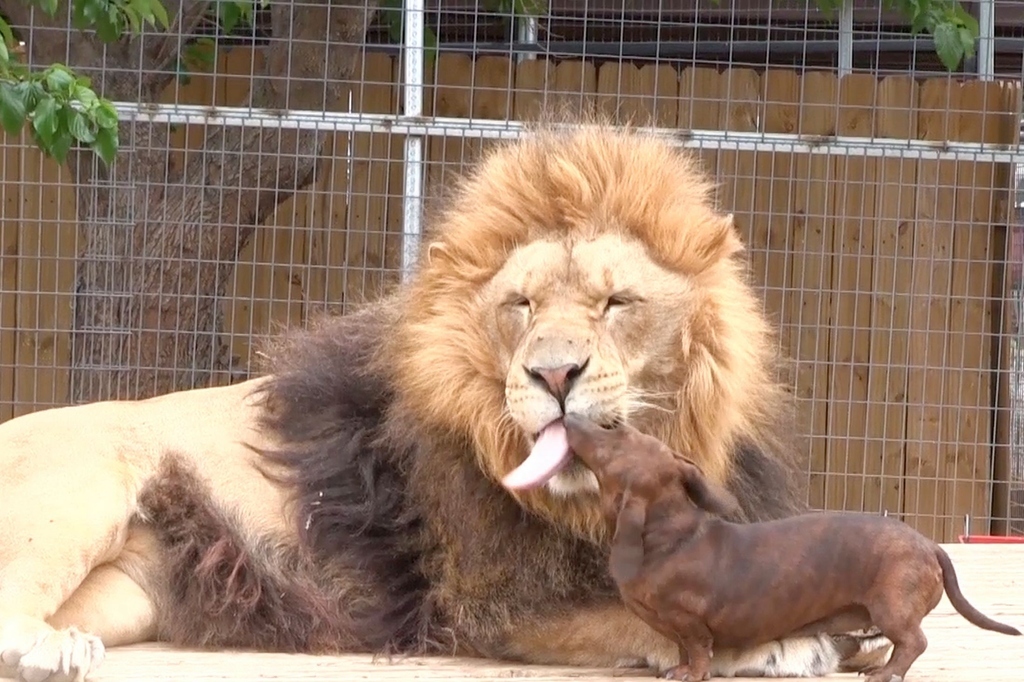 Sharing a tender moment.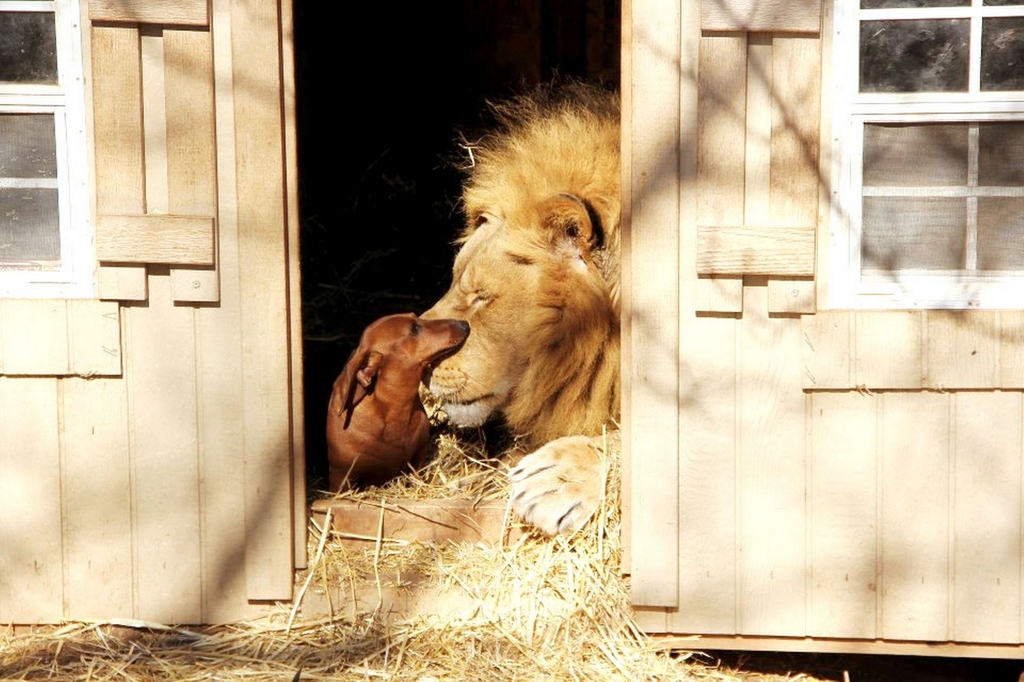 This post was created by a member of BuzzFeed Community, where anyone can post awesome lists and creations.
Learn more
or
post your buzz!