On Monday, 31 of the NFL's 32 head coaches posed for a group portrait.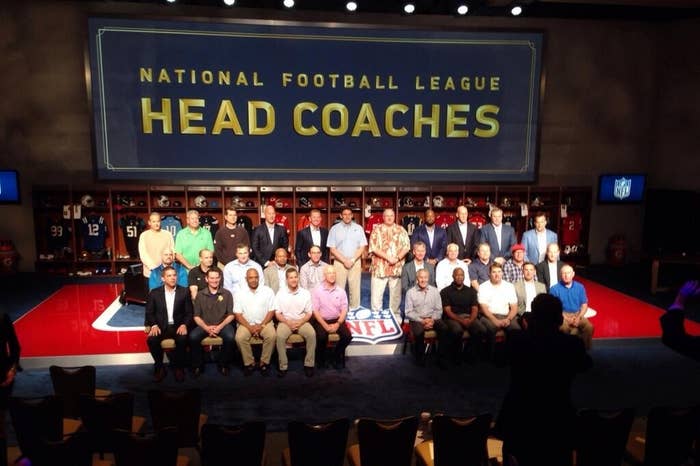 The lone holdout? Noted curmudgeon, hoodie hobo, and zero f*cks giver, Bill Belichick (he of the New England Patriots).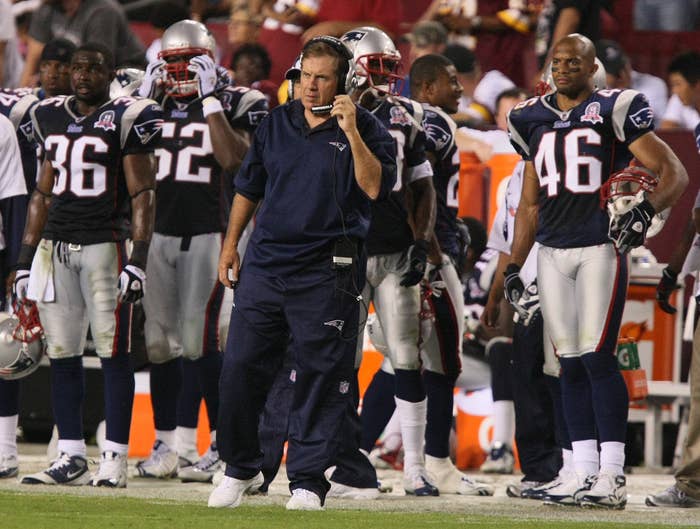 When queried about it one day later by reporters, he dismissed the haters with classic Belichickian sarcasm: "You can Photoshop me in there."
Redditors subsequently interpreted that tantalizing chestnut as a call to action, remixing the original pic with unbridled enthusiasm. Beerfueled initiated the scrum with something crude but effective.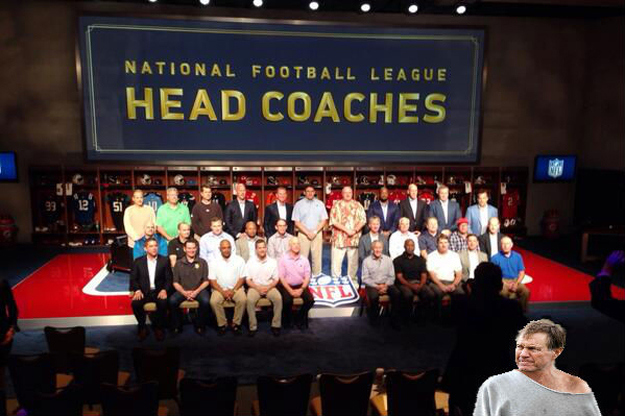 It was quickly followed by an even funnier image hack from Mthfkn.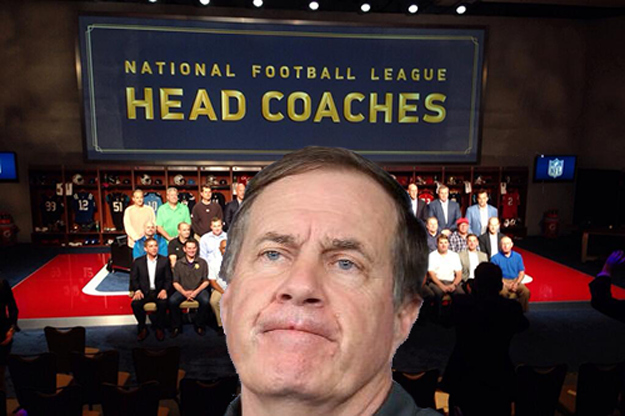 By now, the project was finding traction beyond the confines of Reddit. This contribution, from sportswriter Will Brinson, traces the gag to its logical terminus, substituting all of the faces for that of Belichick's.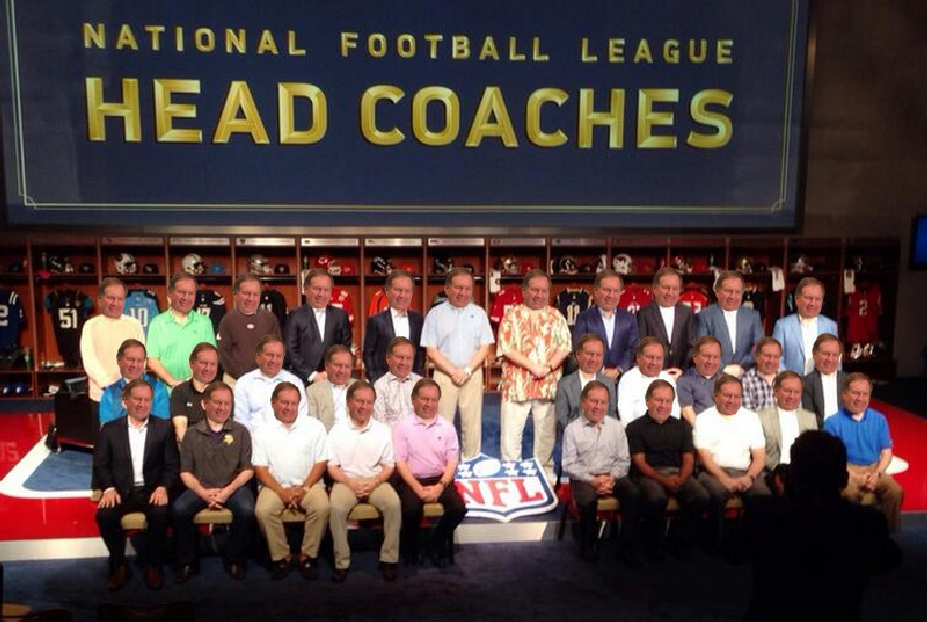 Because pop culture and stuff, things then took a subtle turn towards Star Wars, with an Easter egg that only attentive, eagle-eyed readers will key in on.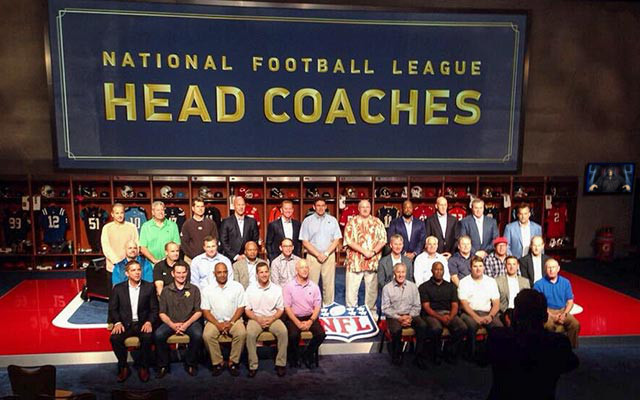 That, in turn, begat a second Star Wars-themed contribution from Redditor Gsfgf. Gone was Emperor Palpatine, replaced here with the equally menacing Darth Vader, who's slotted on the periphery because he's just one of the guys.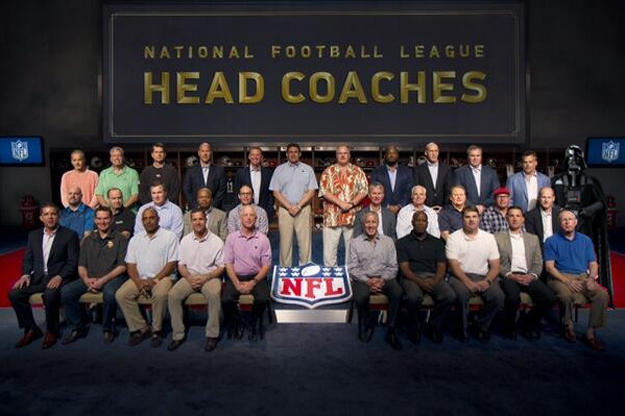 Pushing forward with this masters of evil subthread, Kissing Suzy Kolber then remade coach as the devil incarnate.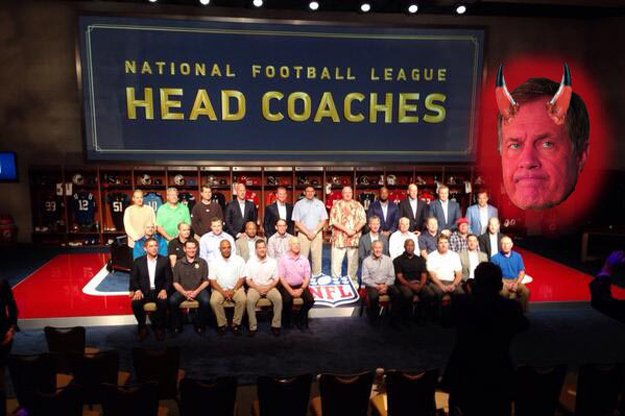 Opting for something disturbing, something that highlights the coach's reputation for insufferable, diva-ish personality tics, ScriptSarge layered the original with a dancing Belichick, complete with tutu. (And now my eyes are burning. Sorry, not sorry.)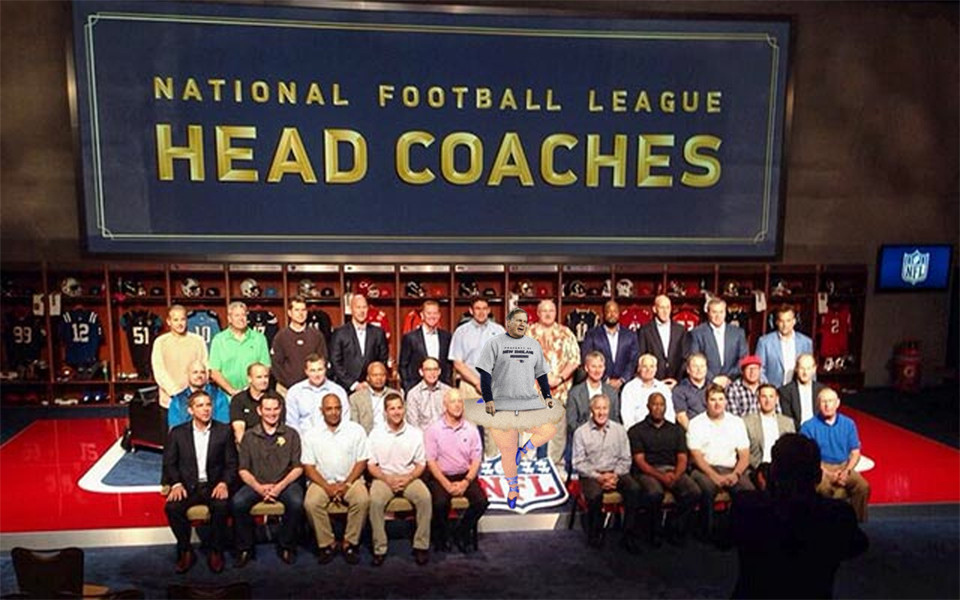 Uh oh. Someone — I'm looking at you Habeas — just put Billy in the corner.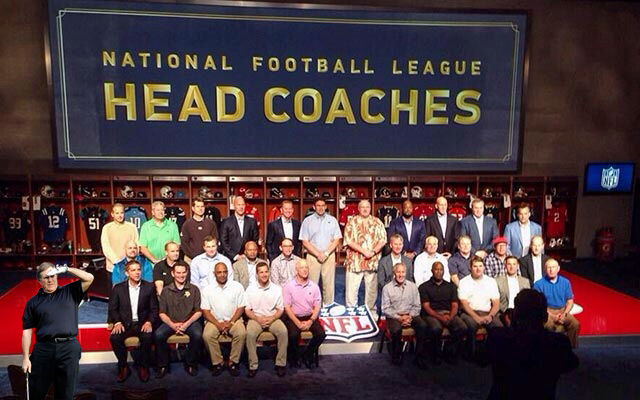 Here's the first (of two!) submissions that milk Belichick's Halloween costume of choice — pirate, duh — to good effect.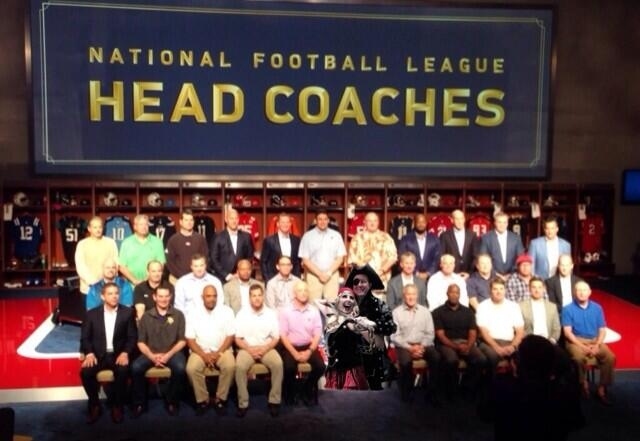 Would trade all of the booty for a 4th Super Bowl win.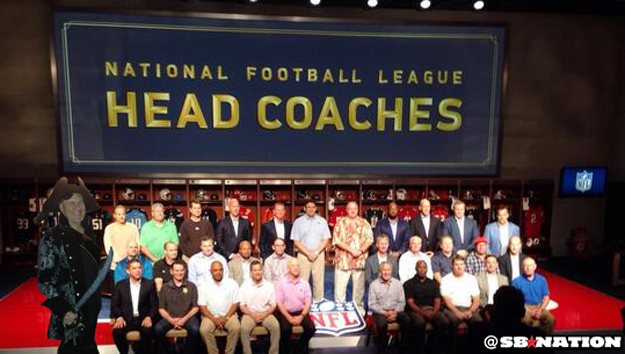 Why? Why not!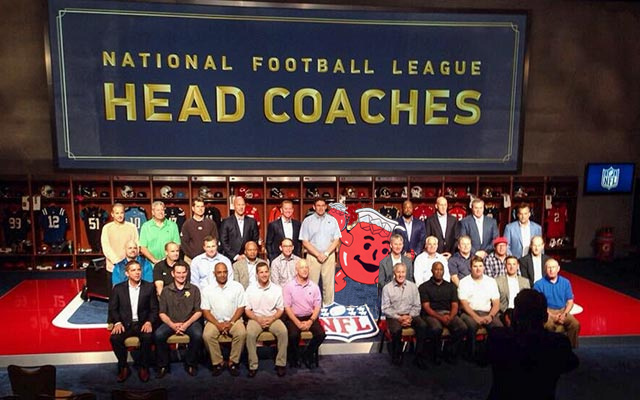 As no BuzzFeed list would be complete without a GIF, I am including this final shot. Bill's placement is sneaky but he's there, mocking everyone and everything with an earnest grin.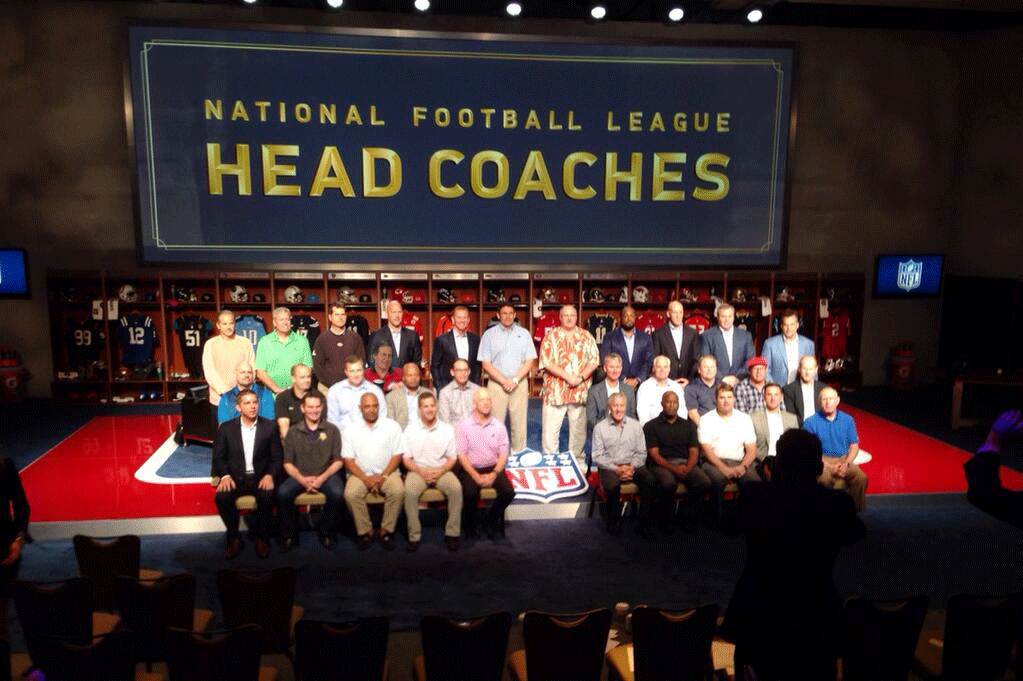 Did I miss one? Share/link/post it in the comments below!
This post was created by a member of BuzzFeed Community, where anyone can post awesome lists and creations.
Learn more
or
post your buzz!