How many of these iconic cats — culled mostly from cartoons but also literature and Internet memes — can you identify?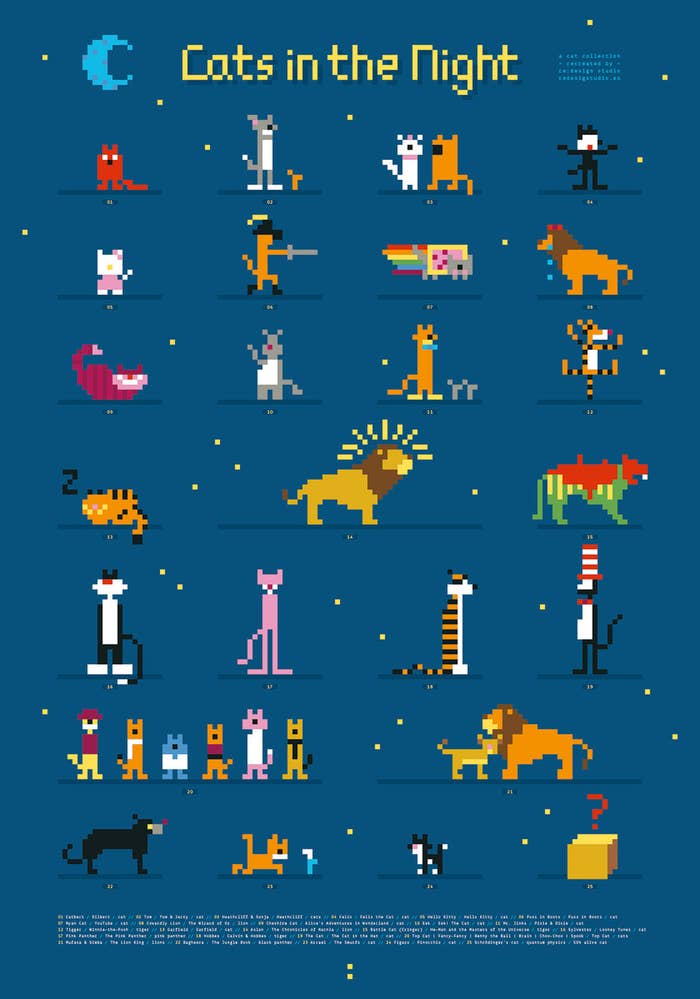 Here's what this will look like on your wall.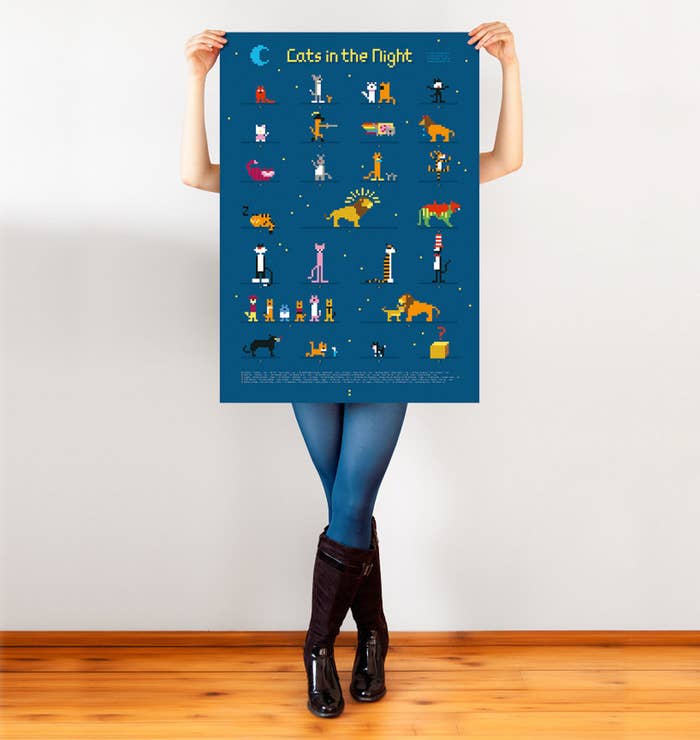 Take a closer look at some of the individual entries, embedded below.
Hello Kitty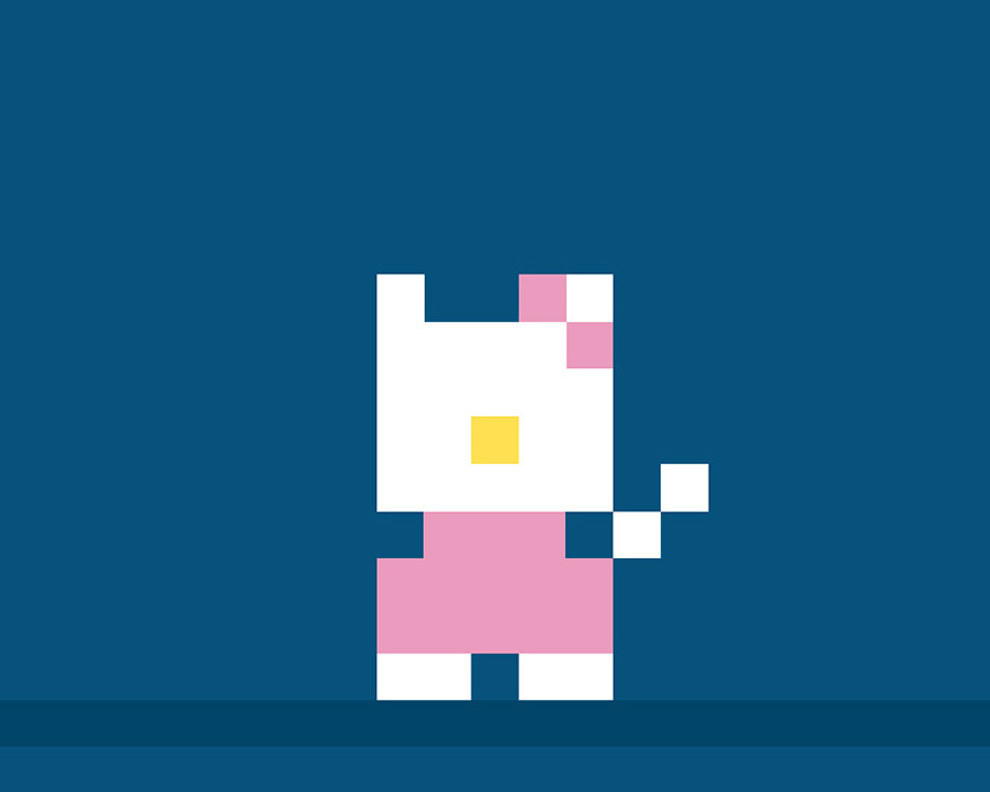 Cheshire Cat (Alice's Adventures in Wonderland)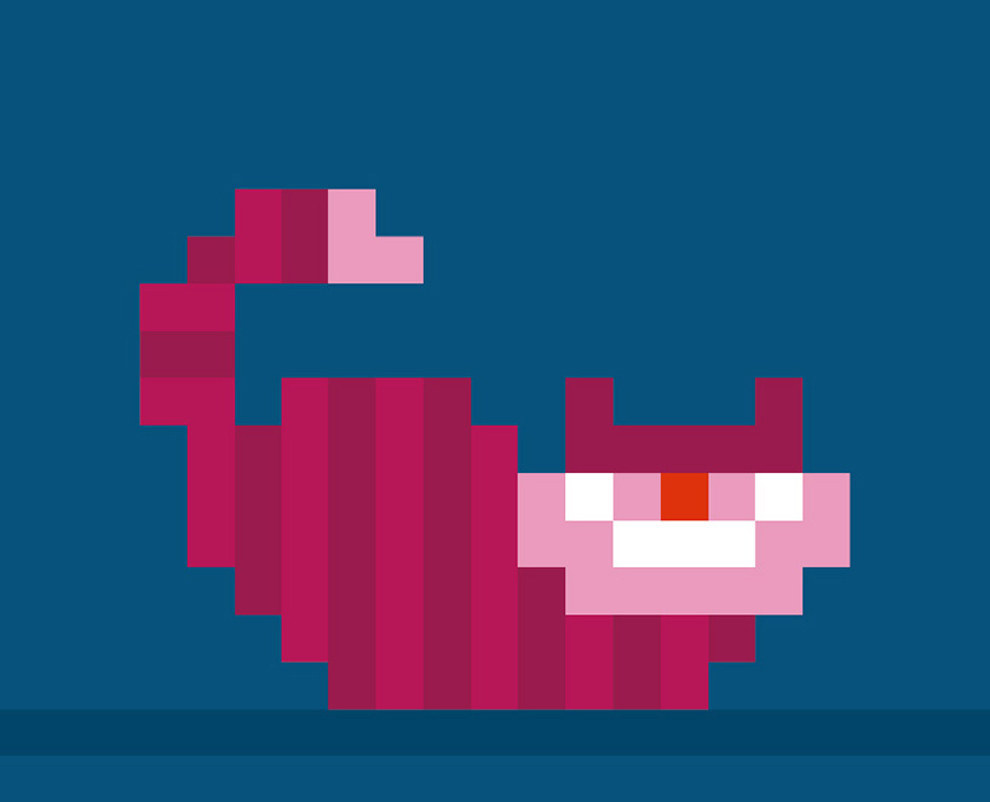 The Pink Panther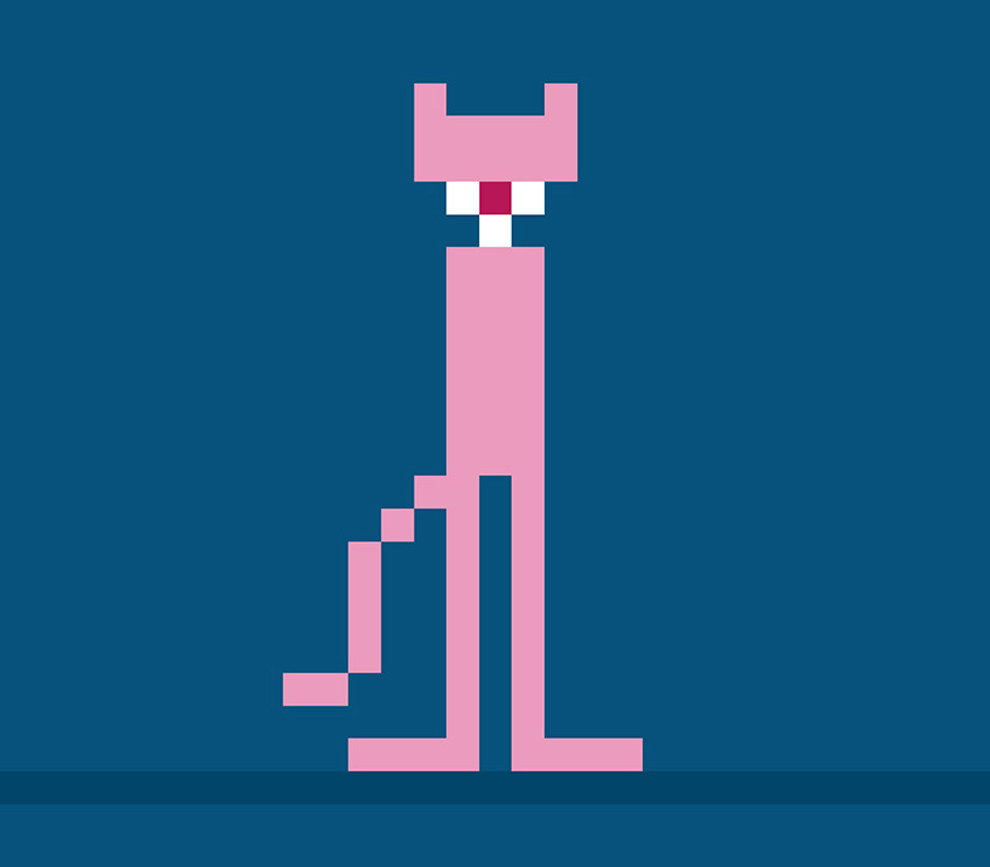 Sylvester (Looney Tunes)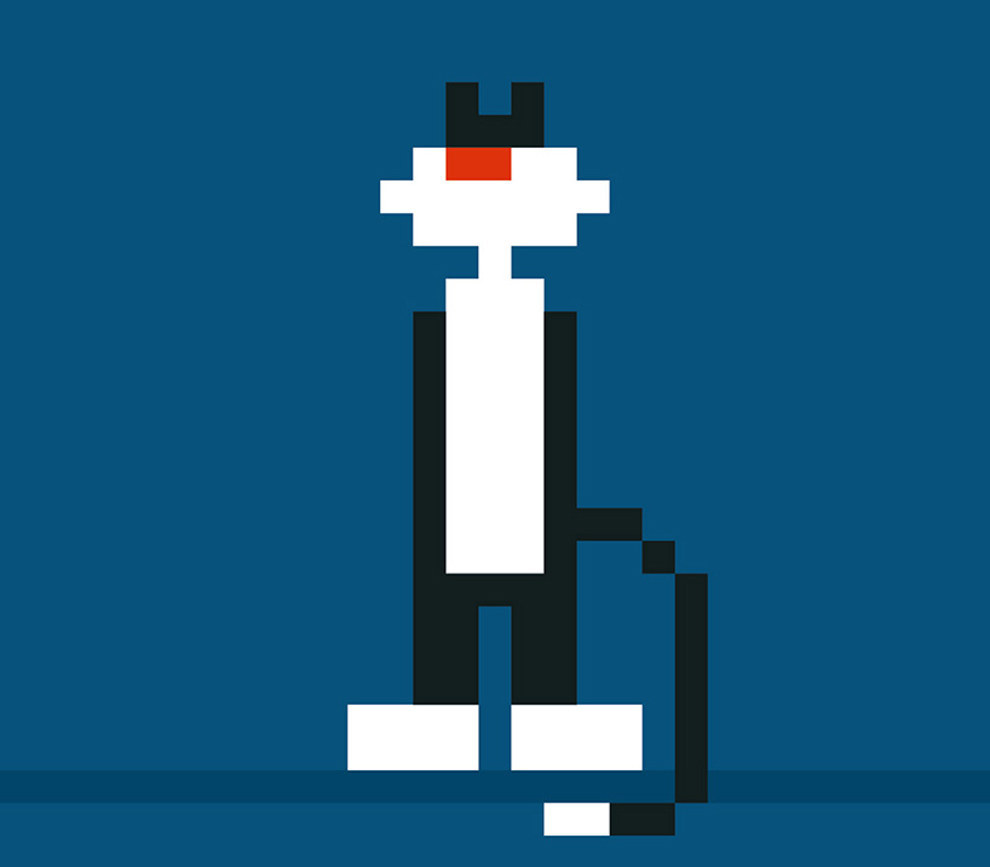 Tom Cat (Tom And Jerry)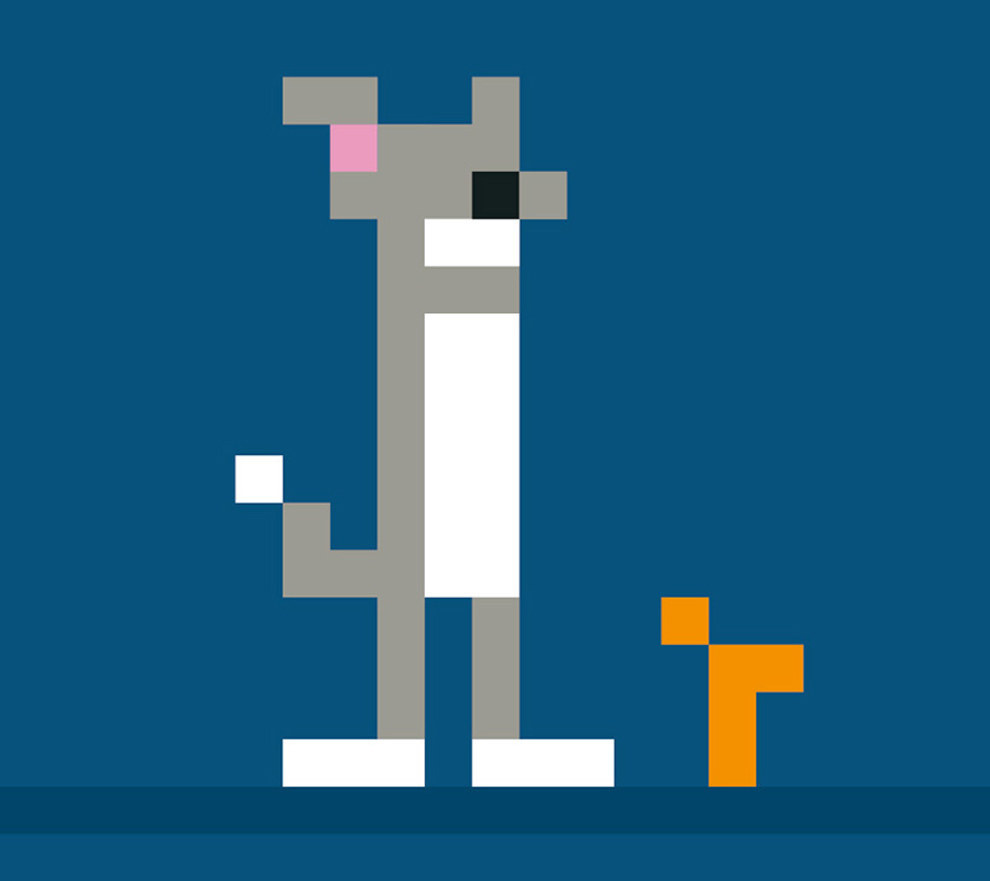 Schrödinger's Cat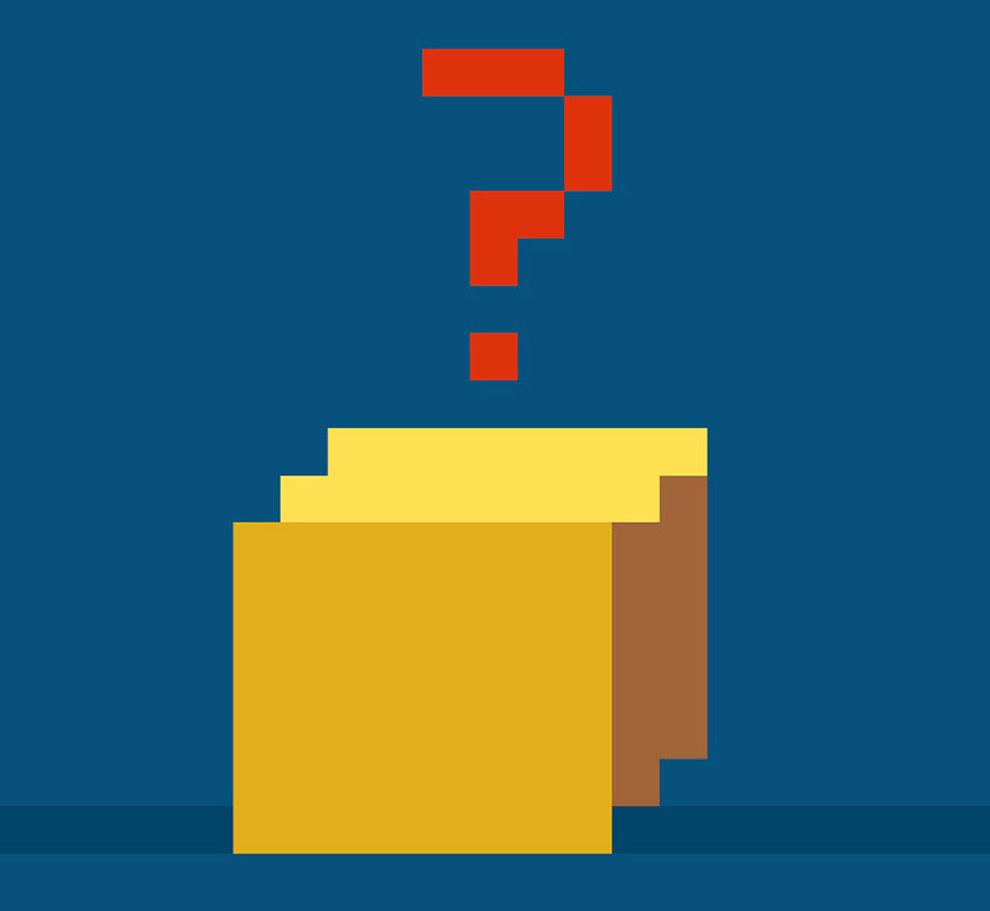 And now I'm dead: the designers have extended the project's depth by giving it a Lego twist. MIND = BLOWN!