This post has not been vetted or endorsed by BuzzFeed's editorial staff. BuzzFeed Community is a place where anyone can create a post or quiz.
Try making your own!
11 Iconic "Star Wars" Scenes Refreshed With An '80s Twist
Illustrator Denis Medri returns with a new gallery of awesome sketches that ponders what might happen if sci-fi's most memorable characters went to high school in the '80s. (Hat tip: io9)
3.
Ordering Leia to detention block AA-23 because she won't turn over that secret mix tape Han made for her.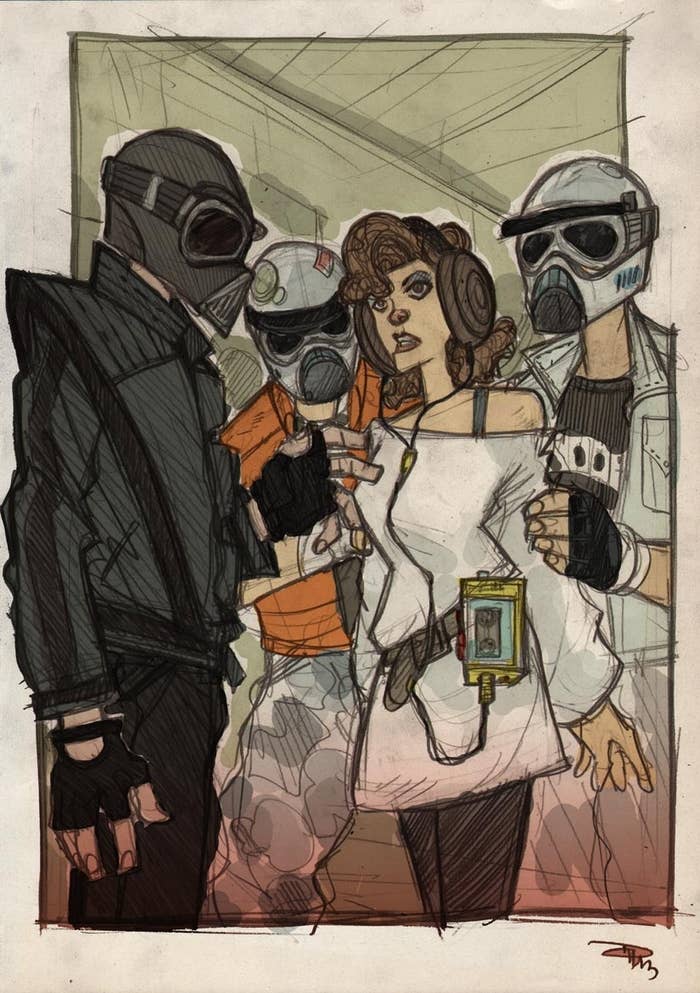 Previously on BuzzFeed:
An earlier collection of Denis' Star Wars illustrations.