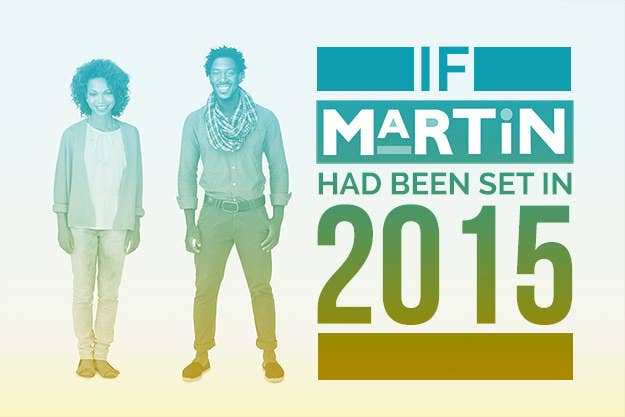 1. Pam joins Hotep Twitter; Martin calls her "Erykah Badon't."
2. Stan convinces everybody to buy his pre-paid legal services, then runs off on a trip to the Caribbean with their money.
3. Martin, Tommy, and Cole try to make it a week without sex after fearing that "The Thirst" is making them all soft.
4. Martin and Gina break up after fighting over whether or not a good date should cost $200; Pam shows up and calls Martin "Ba-roke Obama."
5. Cole and Tommy convince Martin that ass eating is for punks; Martin refuses and soon thinks Gina is cheating with Bruhman because "ya'll know he eats anything, man!"
6. Martin, Tommy, and Cole drive to Philadelphia to fight someone for saying that Lebron James couldn't ball on Twitter.
7. Pam tries to become internet famous by putting clips of her singing on YouTube; Martin calls her "Weaveyonce."
8. Martin and Bruhman try selling T-shirts at a #BlackLivesMatter rally, but the shirts say #BackLifsMader. They get run out by an angry mob.
9. Cole launches a GoFundMe campaign for his newest business venture, #RentEmTweets.
10. Rev. Leon Lonnie Love tries to become a Twitter life coach; Gina and Pam expose him as a fraud during a tweet-up.
11. Mama Payne gets a new bird and teaches it to call Gina a "thot."
12. Pam signs up for Meld and gets catfished by Cole.
13. The gang has a week-long argument over whether or not women should have sex with their hair tied up at night.
14. Jerome learns how to do the Shmoney and claims that Bobby Shmurda stole it from him; yells, "I been doin' the Shmoney since before you young bees got any honey!"
15. When Officer Otis gets accused of racial profiling, he tries to start his own support movement called #YesAllOtises.
16. Gina threatens to break up with Martin after he submits a picture of one of her meals to Cooking for Bae.
17. Bob the co-worker accuses Gina and Pam of reverse racism for having a black Linked In networking event.
18. When Varnell Hill starts doing paternity tests, Cole is devastated to find out that Big Shirley's kid isn't his.
19. Tommy and Cole try to get famous by making Roscoe an internet superstar but he refuses to do it for the Vine.
20. Shenehneh and Keylolo try to sue Gina and Pam for defamation of character after they call them #Keyhoho and #Shenono on Twitter.
21. Martin and Tommy stop talking for months after an argument over whether or not Nicki Minaj's butt is real.
22. Gina throws out Martin's mama's raisin butter biscuits because they're not Paleo.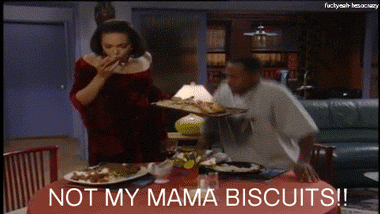 23. Pam finds out that Gina makes more money than Martin does and threatens to tell all his Twitter followers.
24. Pam goes natural and Sheneneh calls her "Nappy J. Blige."
25. Gina shaves her head to get Martin to pay more attention to her after he becomes obsessed with Amber Rose.
26. The gang gets in a fight over which is the worst movie Tyler Perry ever made.
27. Sheneneh and Laquita show up at Pam and Gina's twerkercise class and challenge them to a dance-off.
28. Pam gets picked for The Voice but gets ejected from the premises for sneaking into Adam Levine's dressing room.
29. Black Twitter uses its detective skills to find out where Tommy actually works (Spoiler: He ain't got no job, man.)
30. Martin gains 500 followers after getting in a Twitter fight with Roland Martin.
31. Cole's Twitter account gets deactivated after being marked as spam for sending people his mixtape, "Coley Cole in the House."
32. The gang takes a "Which Empire Character Are You?" quiz; Martin mistrusts Gina because she gets Boo Boo Kitty.
33. Sheneneh begins dating Craig Mack and is featured on Love And Hip Hop: Detroit.
34. Cole tries to get the gang to sign up for Wake Up Now; Tommy calls Cole "Musiq Slowchild."
35. Pam gets caught photoshopping herself into a picture with Trey Songz on Instagram.
36. Martin gets hypnotized at a magic show and does the Nae Nae every time somebody says his name.
37. Martin, Tommy, and Cole decide to join the meninist movement. Gina and Pam challenge them to a game of Trivia Crack to prove that women are smarter.
38. Drake guest-stars as Sheneneh's new man, Quelvin. A jealous Pam tries to break them up.
39. Tired of the whiteness of Girls, Pam and Gina pitch their own show, Hunties.
40. Gina hacks into Martin's Facebook page after she notices that he's added his ex as a friend.
41. Martin and Gina only communicate via Skype and FaceTime to accommodate Tisha Campbell not wanting to be on set with Martin Lawrence.