Simple and distinctive, you can bring Janelle Monae to life with one of several online tutorials for her signature pompadour. Can be done with hair of varying length and braids!
Trinidad James has some amazing curls, and since he usually wears his hair out, incorporating your own will be easy. Just throw a bandana around your usual wash & go, and go! Puppy optional.
FKA Twigs' signature is her artsy baby hair, so as long as you have that on point, what you do with the rest of it won't matter much. A handful of big, chunky braids in the back will do nicely, and a toothbrush, some gel (Ecostyler works great), and a rat tail comb will hook up your baby hair.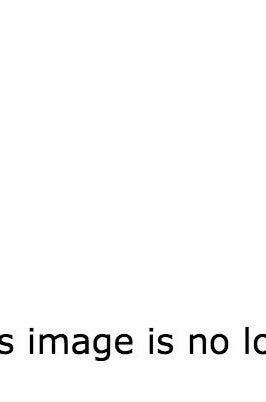 This costume will be a breeze for anyone with braids or twists. Just put on a big hat, adorn with a flower and a snazzy ribbon, and you're ready to walk around yelling "as if!" at everyone. Another great costume idea for someone with braids, twists, or locs. Tying a scarf around your edges will be the easy part; getting nice with that katana will be a little more difficult.
To get Hillary's ringlet curls, try a flexi-rod set or a bantu knot-out. Pop on a hat and practice your perfect valley girl voice.
Here's one for the girls out there with TWAs. All you'll need is a delicate headband, a flowing blue dress, a little gold statue and a sparkling smile. You know that one product you used once and never touched again because it made you look like you had a Jheri curl? Pull it out of the closet! Or at the very least, use some coconut or olive oil to shine up those natural curls to make them gleam. If you're worried about getting the hat on over your hair, try putting it on while your hair is still damp. The tighter your curls, the better this will look!
9.
Mickey and Minnie Mouse
Mickey and Minnie's distinctive red, yellow and black color scheme will do the tough work for you. You can supply accents like a pair of oversized cartoon hands and a tail, found at many party supply stores. Put your curls in two afro puffs and bam—you've got mouse ears! Definitely a costume for the lazier folks among us. All you need is a green polo shirt, jeans, brown shoes, and a head full of big, bodacious hair. You'll want as much length and volume as you can, so go for a big, chunky twist/braid-out on blown-out hair. If you'd like to go all way in, you can spray your hair red. This one can be as difficult as you want it to be. With the green dress, red beaded necklace, and red shoes, a big curly puff will be enough to get your point across.
But if you'd like to get fancy, try this: get a styrofoam ball (like the ones you used to make a model of the solar system as a kid). Separate your hair down the middle and put the ball on the top of your head (you can cut off a sliver at the bottom to get it to sit flatter, which may make it easier). Working in sections, use bobby pins to secure your hair to the styrofoam ball. If you have more hair and need to add a ball, secure the two together with toothpicks. And since you've done all that, you may as well go all out and spray your hair blue.
It'll take some work, but being the envy of all your friends will be well worth it!
The most important parts of this costume are bling and and huge, fabulous hair. Every bit of you needs to sparkle, so choose a dress covered in sequins and super sparkly jewelry. For divalicious hair, blow out your hair for maximum length and do a twist-out with big twists for super volume. to adequately serve as Miss Ross, you need to basically be a walking disco ball, so take it higher with some glitter hair spray.

Prince's hair is as iconic as his signature purple threads. To get his Purple Rain-era hair, try a flexi-rod or roller set with big rods/rollers, tousle, and pin back on one side. If you want to sex it up, trade the pants for a black leather mini and a pair of fishnets and top off with a pair of black or purple stilettos. Also, practice this move.
15.
Bride of Frankenstein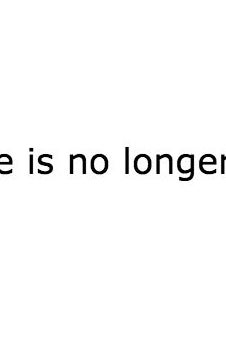 For the Bride's truly electrifying hair, follow the steps for Marge Simpson's hair above. Spray the sides with white temporary hair color and have fun with the makeup!
16.
Janet Jackson in Poetic Justice
If you're among the trendy of the earth, chances are you already have most of these pieces in your closet because the '90s are back with a vengeance. Pair a simple crop top with a loose fitting high-waist jean and you've got it! Big box braids are non-negotiable, though—they're Justice's identifying feature.
17.
Chili in TLC's "Creep" video This is basically an excuse to have some wild and outrageous baby hair. One of her biggest looks was her gray silk pajamas from the "Creep" video, which works out well for you because what's more comfortable than pajamas?! Split your hair into two pigtails, leave a couple of pieces in the front, and get crazy with the baby hair. Complete your costume with a steel gray lipstick.
This one is admittedly kind of lazy, but the finished look is striking. Go for all black everything, leather when you can, and finish up with some ass-kicking boots. For your hair, you can pick it out and rock a 'fro, or tone it down and top it with a black beret. A great way to pay tribute to the people whose ideals were a corner stone of the natural hair movement. All power to the people!
This may sound crazy, but with a little creativity and big hair, you can pull this one off. Get a brown dress, the longer the better, and matching brown shoes and bam! There's your bark. Your hair will be the foliage/leaves, so make it as big as you can with a large twist-out on blown out hair and spray it green. Accent with with green eyeshadow, nail polish, and lipstick. If you want to kick it up a notch, get couple of green pom-poms to hold in your hands to serve as leaves for your branches (aka your arms). Or adorn them and the rest of your dress with felt leaves, found at any craft store or website.
Optional: Go around half-insulting people's costumes and when asked what your problem is, say "I'm a tree--I'm throwing shade!"
20.
Susie Carmichael from Rugrats Equal parts adorable and badass, Susie is a great costume choice for someone who seeks to be distinctive, yet comfortable. A few braids held together with red scrunchies will take care of the hair. As an added bonus, when you take the braids out the next day, you'll have a banging 'do.
21.
Gwendolyn from the Saga comic The cool thing about this costume is that without the character specific baubles, you have a dope ass outfit to wear out any day of the week. Go for all white everything and a big curly fro, either picked out or a wash & go. A long, dangly pendant is both essential to the character and a stylish accent. Add a staff and a couple of horns and voila! Another perfect costume for comfort and low maintenance hair. The oversized burgundy polo shirt (add a few stains for extra realism) and big baggy khaki shorts paired with about 5 big braids will execute this costume perfectly. And again, you'll have a great braid-out the next day! This could be kind of similar to Prince's costume, but what sets this apart is the bigger hair (go for more of an afro instead of curls) tied with a scarf and a myriad of loud, bright colors. For added realism, walk around playing the most amazing licks anyone has ever heard.
Plan on trying any of these for Halloween? Be sure to come back and share your pictures here!