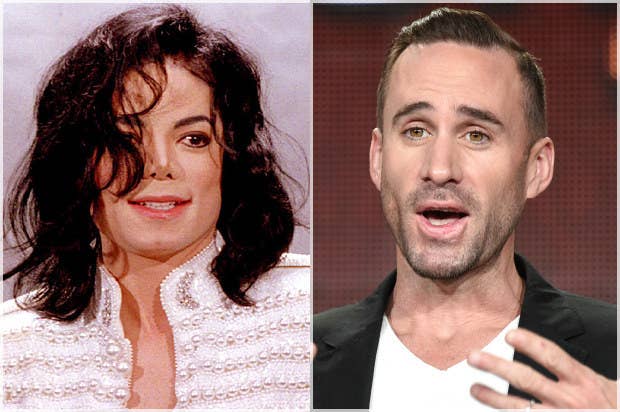 Let me preface this by saying colorblind casting isn't so white people can take one of the few acting jobs specifically for people of color (PoC). The purpose was to create more diversity in film, not make it even more white. It's sad that this has to be said, but when it is one of the reasons companies use to justify the casting of white actors in roles meant for PoCs (I'm looking at you The Martian). That is just one of the myriad of reasons I am pissed about Joseph Fiennes being cast as Michael Jackson in the new fictional short film, Elizabeth, Michael and Marlon (I'll ignore their lack of an Oxford common in favor of bigger grievances).
On February 15th, The Hollywood Reporter published an interview they did with the actor for his movie Risen (about a fictional Roman's point of view on Jesus' rising) and they touched on the sensitive issue. I can't lie. I was already angry and frustrated about his casting, so I went into the article pretty sure I would not be convinced to be okay with his casting, no matter what he said.
So yeah, I'm biased, but frankly I don't care. As a black woman in America, I grew up with Michael as a musical god (legend has it that Michael was one of my older sister's first words along with Mickey her other great love).
The first thing Fiennes did when asked about the controversy surrounding his casting as Michael was to complain. In his mind, people shouldn't react so negatively if they are just hearing about what he admits is a small independent film if they only heard about it after publicity started. Basically, if you didn't hear about it when the movie was first announced, you lose all rights to take offense. Does that sound as stupid to you as it does to me?
I shot this last autumn, and the Internet had the information at the end of last year, for a long time. It was only in doing a little publicity that it got caught up in the whole Oscar conversation — which is a good conversation, but I think it's a different conversation, but in the same discussion.
Yes, a larger conversation about the overwhelming whiteness of Hollywood is going to drag a movie that cast a white actor to portray an African-American man into things. I will have to respectfully disagree with the above quote though. This is the same conversation. It is a frequent tactic for people in the center of controversy, especially those in media, try to use to push the spotlight off themselves and wiggle out of any backlash that may come their way.
No matter what Michael's skin tone may have been at the time of his death, he was still an African-American man, and it is nothing but disrespectful to try and portray him as anything but such. Fiennes is correct by stating that Michael was closer to his skin tone at the time the urban legend came up, but he was still African-American. I am sure there is some actor out there that is both black and close to the same skin tone. Would it really have been so hard to find a black actor? It may have even been cheaper for the production to cast an unknown that wouldn't cause the same controversy than it was to cast Fiennes.
Fiennes claims to understand that the playing field is uneven and he wishes that things were, but he also feels that the playing field being even would mean he, a white man, can portray African-American people with no repercussions. That is not having the field being even, that is having white people take more roles from people of color. An even playing field would be us not needing to have this conversation anymore because people of color would be played by people of color.