Fresh Spring Rolls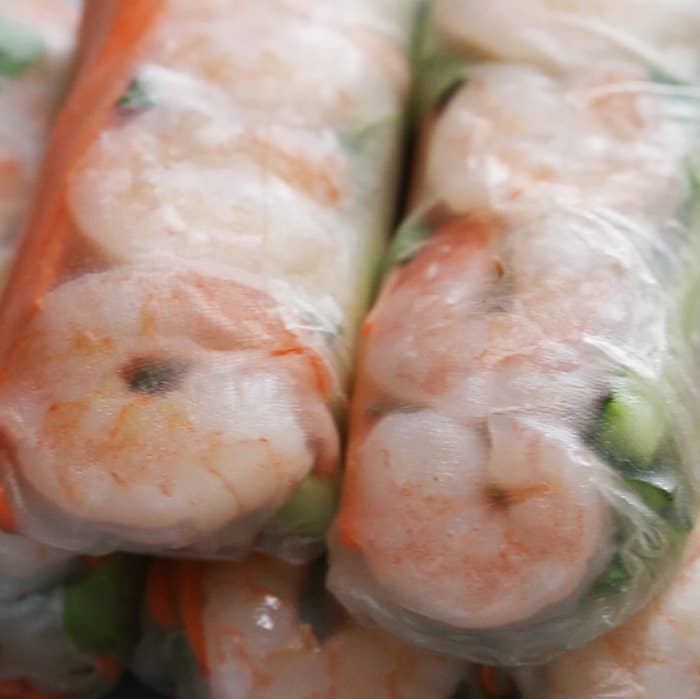 INGREDIENTS
Servings: 4
2 cups shrimp, cooked and peeled
8 ounces firm tofu
Rice paper wrappers
4 tablespoons fresh mint leaves
4 tablespoons fresh cilantro
2 cups cooked rice vermicelli noodles
2 carrots, julienned
1 cucumber, julienned
Warm water
Peanut sauce
¼ cup rice vinegar
2 tablespoons peanut butter
2 tablespoons soy sauce
2 tablespoons chili paste
PREPARATION
1. Fill a plate or wide flat dish with warm water. 

2. Dip one sheet of rice paper into the water and cover completely. 

3. Remove paper and let excess water drip off. 

4. Place paper on a flat surface and fill with shrimp or tofu, then mint, cilantro, carrots, cucumber, and rice noodles.

5. Roll the paper tightly around the ingredients, as you would a burrito. 

6. To prepare dipping sauce, whisk all ingredients until well combined.

7. Enjoy!