10 Commands That Daniel Tosh's Fans Have Followed Through On
The best celebrities are the ones that interact with their fans. Daniel Tosh of "Tosh.0" on Comedy Central is notorious for engaging with fans on Twitter, and that pays off! Because now he's asking fans to "Join Him" on 5.29. And follow him they will.
1.
Tosh told people that he would be at ASU, and thousands of fans came to see him!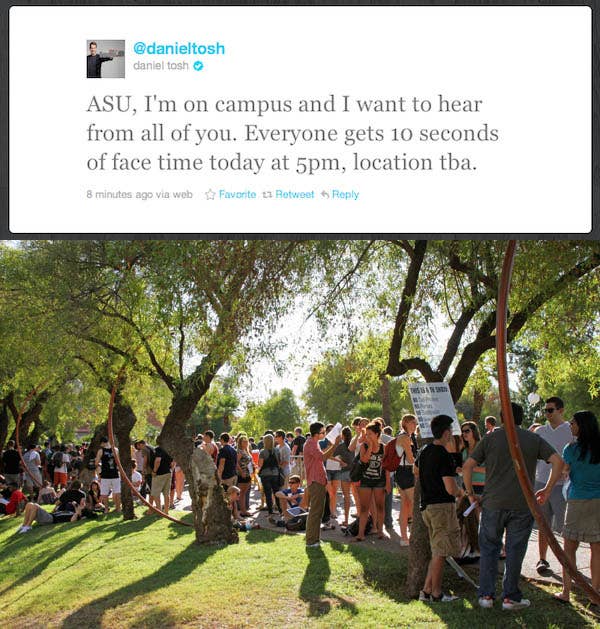 2.
Tosh wanted his hottest (female) fans to send videos of themselves burping...
And they did.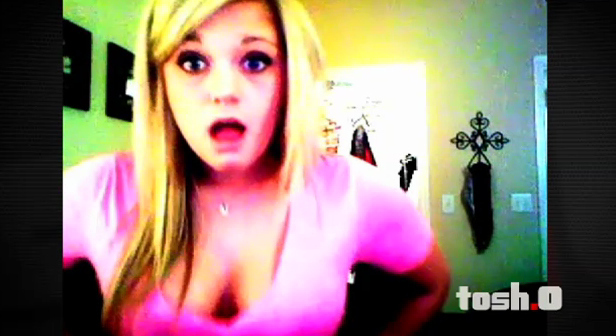 3.
Tosh loves "Surprise Trust Falls," so naturally, he asked his fans to send in videos of them doing so.
4.
Tosh saw that his Wikipedia page was looking a little bland, so he asked his fans to spice it up.
They did not disappoint!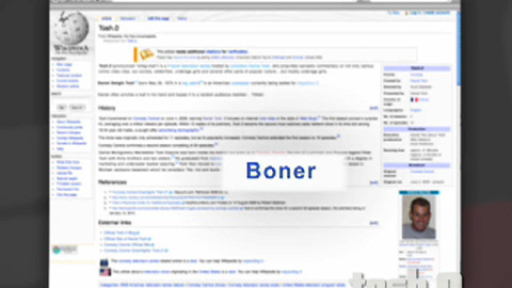 5.
Tosh needed help writing a screenplay, so he turned to his Twitter followers.
One of the responses was, "Boner boner boner boner boner boner... (etc)."
6.
He asked his Twitter followers to help him write a love letter to Erin Andrews of ESPN and Dancing With The Stars.
7.
He tweeted his phone number and fans actually called him.
Pleasant conversations were had.
8.
He let his Twitter followers write his will.
9.
If you are a big deal, you can get anything in your backstage room! So Tosh asked his fans what he should put on his backstage rider.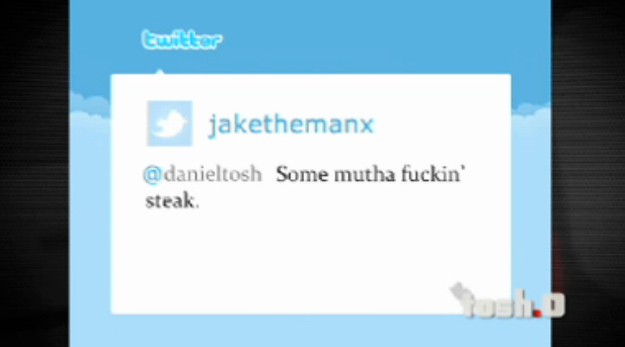 10.
He told his fans to design the background set for Season 3 of Tosh.0.