Welcome to "Seasoned Chats", a spotlight where we get to know some incredible Black creators! We'll be sitting down and learning more about everything from the world of being a content creator to favourite party songs. Been looking to get into more Black creators? Then let's get to it!

Tanya Compas and Ibrahim Kamara are both illustrious content creators and influential online personalities. Through their respective paths, Tanya being an LGBTQ+ youth worker and community builder and Ibrahim being co-founder of the UK's first video magazine GUAP, both creators have worked hard to create spaces that help to amplify the voices of the less represented.
So, it comes as no surprise that these two would become inaugural mentors in the launch of Black Perspectives — Instagram's new programme seeking to empower the future of Black creative talent across all industries through inspiration projects lead by four of the top Black British content creators right now.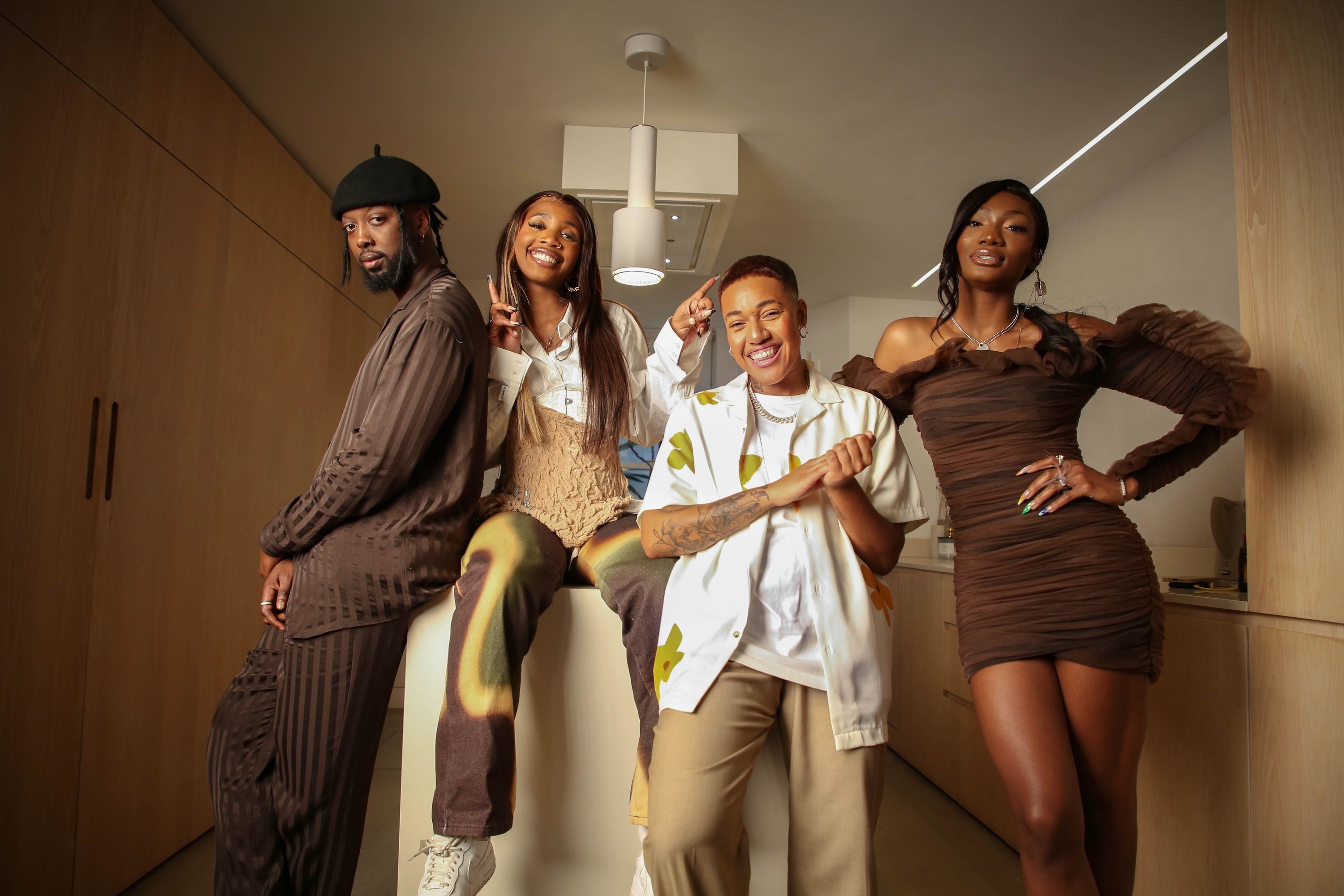 Obviously, we had to hop on a call with Tanya and Ibrahim to chat about their respective projects with the Black Perspectives programme, ERASURE and #TheBrief — as well as their experiences with creating impactful media while staying authentic online.
To start off, what would you like people to know about you as a creator?
Tanya: As a creator, I think I put power in being yourself... not trying to be this creator that you think people will want to hire, like, or pay for. With my journey, when I first started on Instagram I started as a fitness account and then when I came to understand my sexuality and came out, everything shifted in a sense of losing that follower demographic — but throughout it all, I've learned how to tell my story.
Ibrahim: I'm just someone who likes to see things go from nothing to something. I think anything is possible and I'm the type of creator who just likes to figure out how.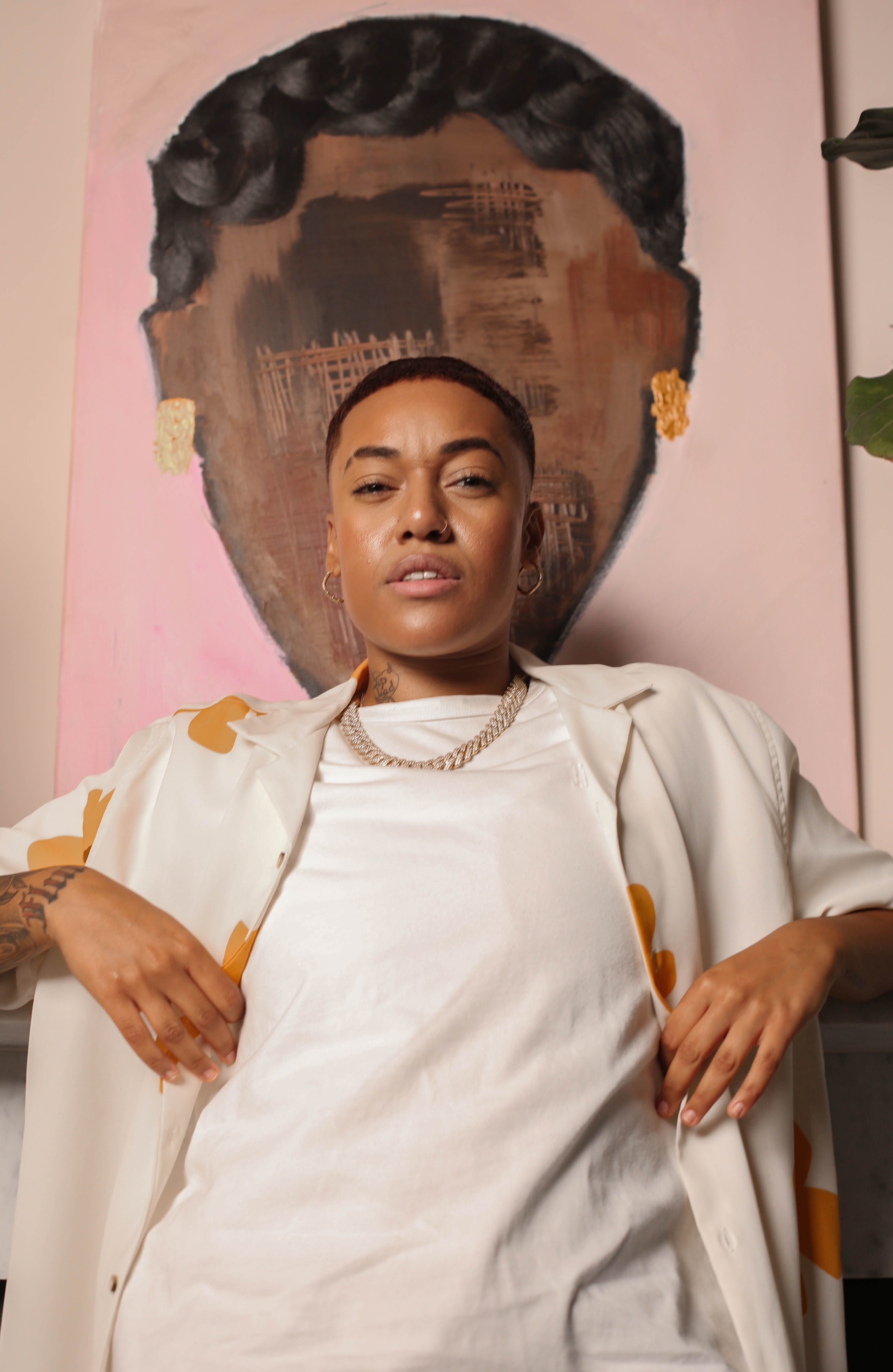 With ERASURE, Tanya wants to help Black LGBT+ young creatives to be able to tell their stories and build careers for themselves by being unapologetically themselves. ERASURE will be a two-day bootcamp hosted by Tanya where stereotypical LGBT+ stereotypes will be challenged and the participants will come out of the experience ready to kickstart their careers.
What would you like people to know about ERASURE and what will your mentees come out of the experience with?

So, we'll be bringing together four black young people from outside of London, specifically, and we'll be putting them through different workshops, networking opportunities, and things like that so that they can learn to become very confident in their stories — and more importantly so that their stories outside of the two labels [being Black and LGBT+] come through. If you make your brand solely around that then what are you doing for the rest of the year, you know? I don't want them to think they're not important outside of their labels, I want to see them flourish through that and create a community. What I've got the most out of Instagram was a community.

"I'll see a lot of LGBT+ young people try to replicate what somebody else is doing but remember that just by being yourself, you create your own lane and that will last much longer than keeping up with the trends"
It's actually interesting that you started as a fitness account, because I imagine that some of your mentees will be trying to start where you've ended up after years. How do you feel like it might differ to advise them depending on that?
I feel like for specifically LGBT+ influencers, they'll more often go straight into it "activist mode", where it's like "Here's my trauma, I'm going to educate people" — but my thing is, why are you centering your whole identity around other people and educating them, it's tiring.
I need them to know that you don't have to sell your trauma in order to be worth listening to.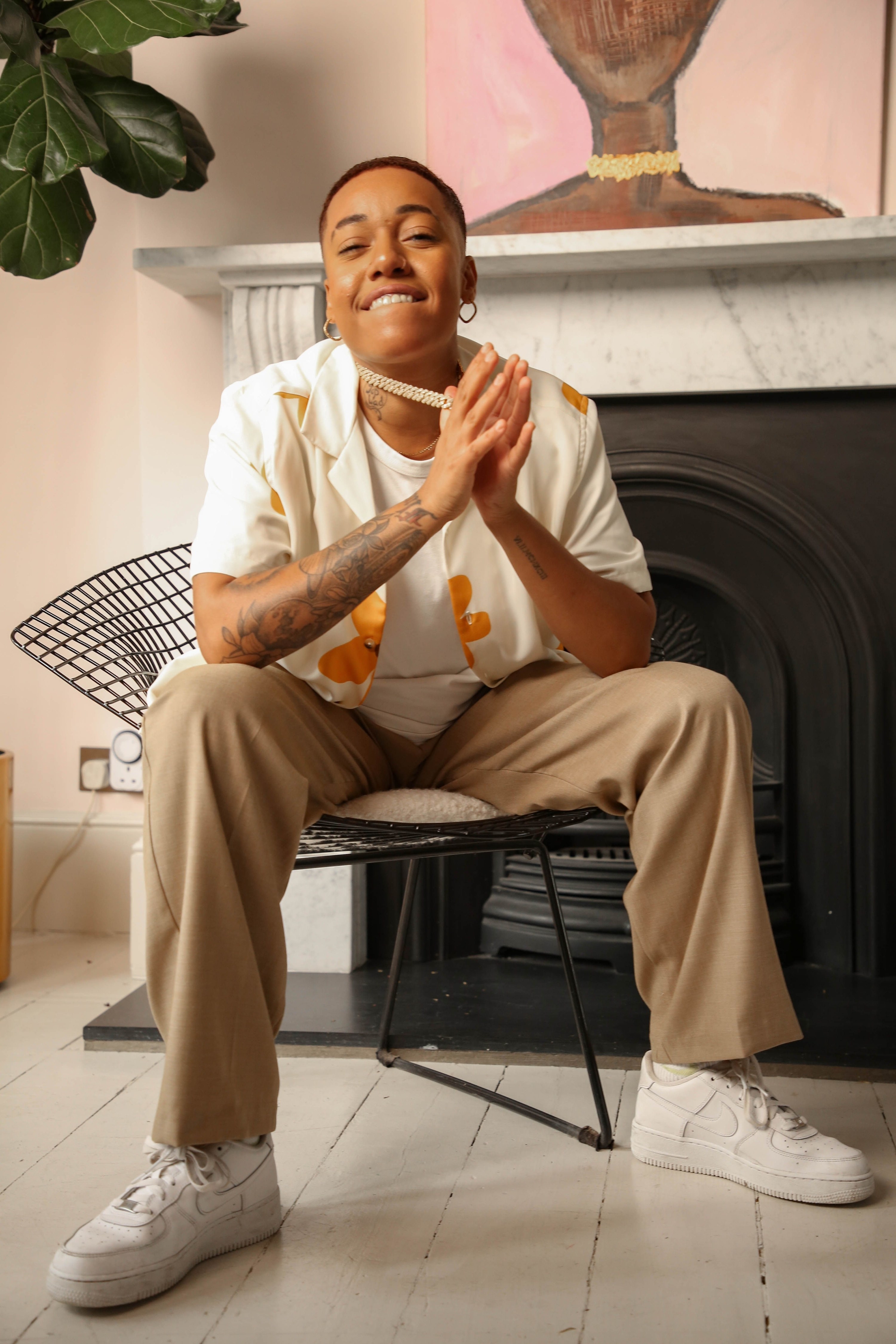 "I just want my mentees to gain an understanding of themselves and the importance of community and to root themselves in that."
What would you say motivates you the most, and how do you stay motivated?
Honestly, I just like to have a good time! Enjoyment really is what motivates me. It's hard to navigate as a creator, because there were definitely years where I spent so long becoming this idea that people had of me instead of being myself, and it got super tiring. So for me now, finding enjoyment and going back to how I shared myself in the most authentic way is what motivates me to keep pushing out whatever I'm pushing out.
It doesn't feel like work because I'm not trying — I'm just myself and I'm aligning myself with good people which reflects who I am now.
You've spoken a lot about the importance of controlling your own narrative, what advice would you give to people who are earlier in their career and don't feel like they have the privilege to control their image but want to stay true to themselves?
Privilege is the word, because it is a privilege for me that I can turn down work now. I understand it, because in the past I would take work or write articles for £50, £20 or even for free and [those companies] will repurpose that work every single year with my name still attached to it — and none of it, the language I use and how I identify myself, is all different from me now. But it's out there forever, and I would never do that again. That makes me really wish that I knew the value in who I was back then.
Your worth is not in the brands attached to you, it's really in the community you build around yourself. My advice is not to network up but actually network across — network with your peers. Everyone that I work with now are people I've known for years where we've maintained our relationships with each other and all came up together. If you're solely focused on getting with brands, you miss out on building relationships with real people that'll be better for you in the long run. That's where the real wealth it.

Along with controlling your narrative, you don't label yourself as an "activist", so how would you label yourself?
I don't label myself as an "activist", I'm Tanya.
I do the work that I do and that I love, but I think the word activist implies that I exist to be of service to everyone else so I can't do things for me. No, I'm just Tanya.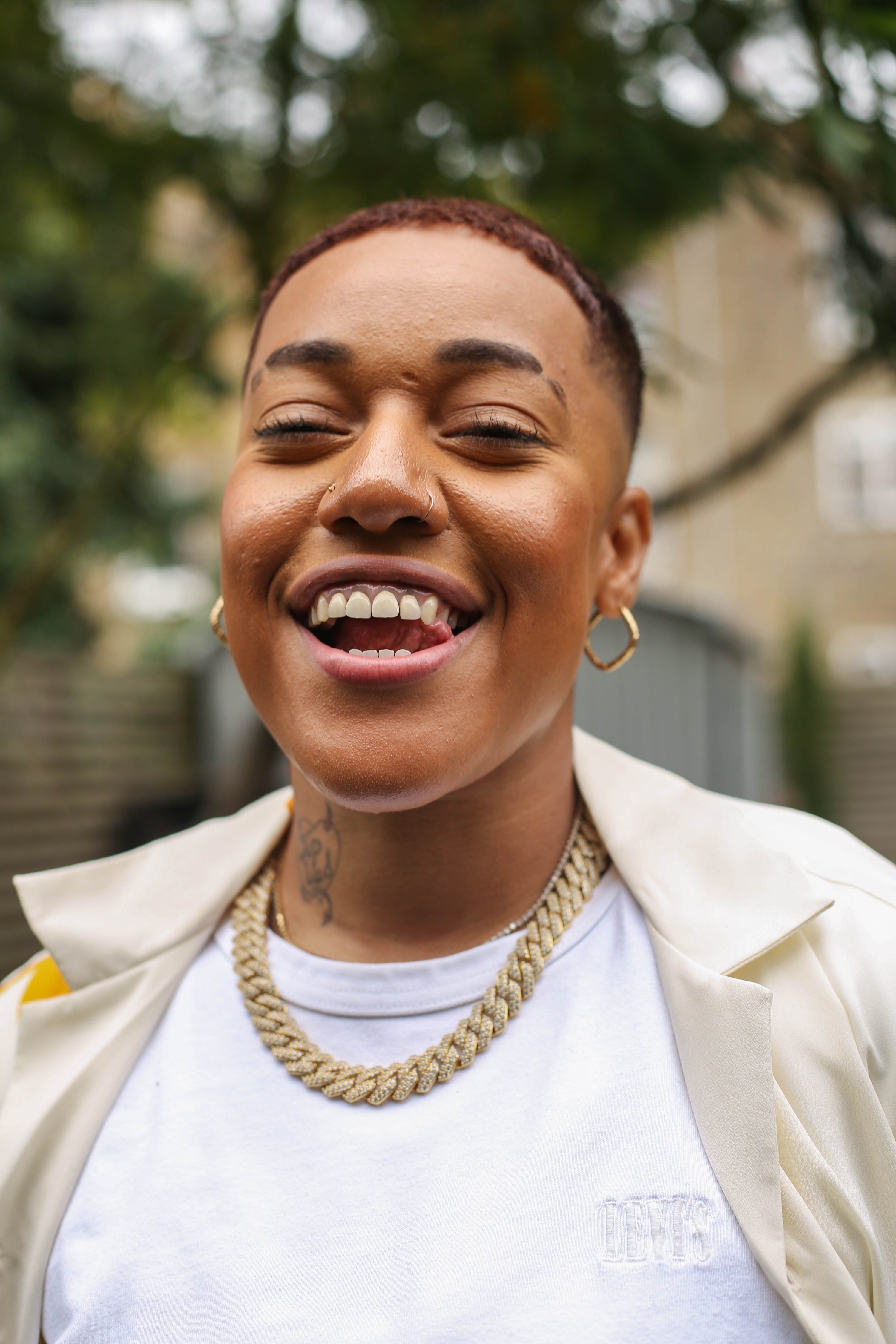 So then, ultimately how do you feel your placement online has shifted from when you first started your career to now?
I think it's shifted heavy. I'll call out brands now when they're being exploitative and I've burnt a lot of bridges that way. I've always had power as a creator, like where brands will think that [creators] need them but really they need us, but it's really only within the last six months maybe that I've acknowledged it. I can now focus on solely working with projects that really align whatever I've got going on.
But also, maybe if I don't have the time for a job but it's not a bad job, I can turn it down and then say, "Hey, reach out to this person or that person". There's space for everyone, and I want to put people on. I don't represent everyone that's Black or LGBT+ — and if you try to represent everyone with one person, you'll never get the full story.
"It goes back to ERASURE, we want to get the young people to get their stories out there and show more layers of their greater communities."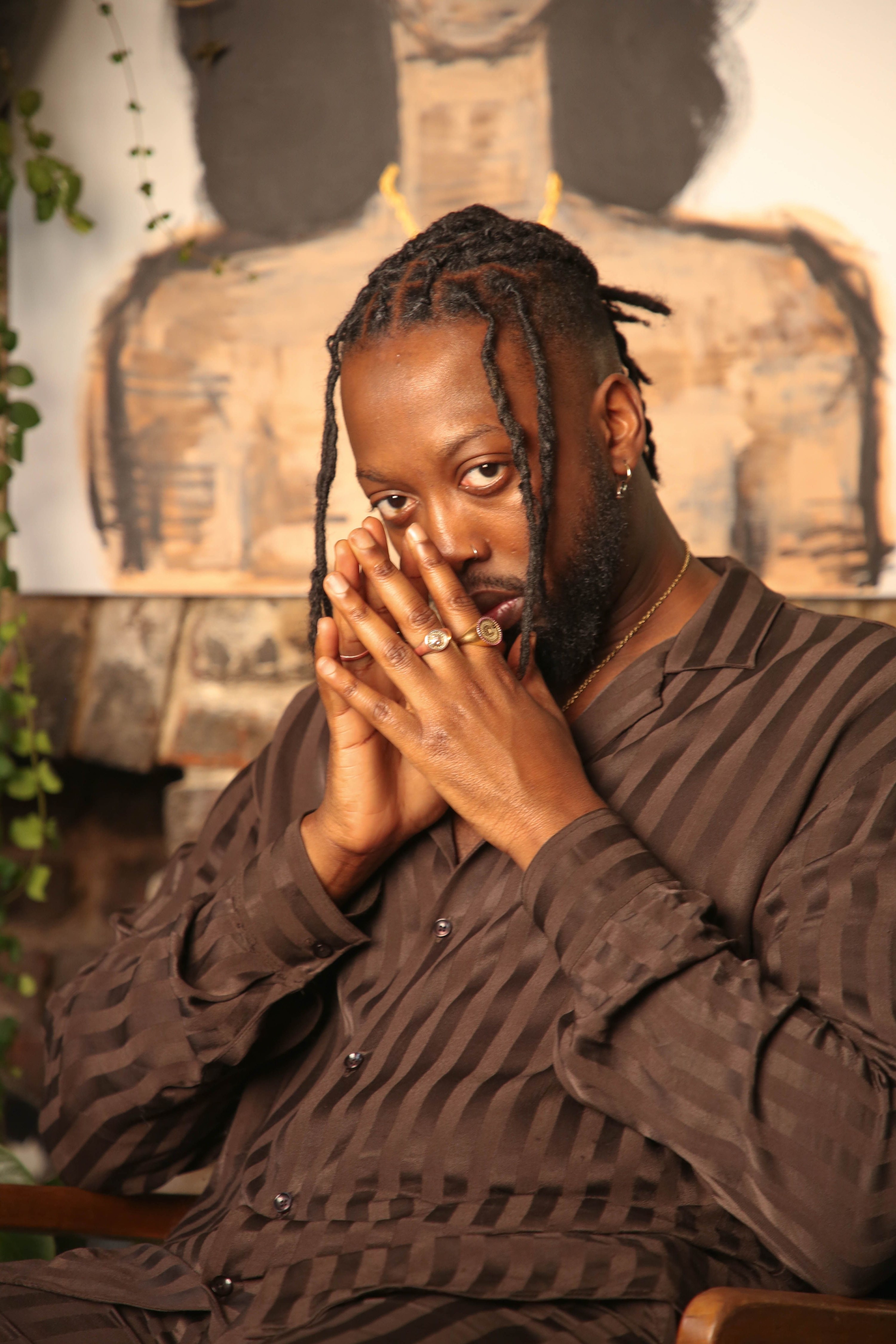 Ibrahim will be leading the project, #TheBrief, where he will be mentoring five creators while they produce a full campaign from a brief— delivering video, images, and editorial with the themes of "Legacy" and "Community", themes that Ibrahim chose to honour his late father.
Coming from the perspective of co-founder of GUAP, what do you hope the creators you're mentoring gain from the #TheBrief experience?
It's mainly just that, the experience. I think coming into this industry, we kind of fell into the creative agency side of things with GUAP and we saw that there were a lot of "youth creative agencies" but they weren't ran by the youth and they didn't have people from the cultures they were trying to reach working behind-the-scenes — so we wanted to change that. Through #TheBrief, I want to be able to share the knowledge to the creators that get in on the programme of what we do everyday and how it works through a sort of streamlined process. I hope that afterwards, they can take all that on and make things happen.
"There's so much knowledge that you learn during the processes of this industry that you're not taught, and you can't find on the internet. I want to share that knowledge."
And, can you describe GUAP and how it actually feels to have a project go from ideation to materialising?
So GUAP is a youth led media platform that's dedicated to discovering, showcasing and also nurturing emerging creative talent across all creative industries. We started as a video magazine and what that meant was we'd basically use augmented reality to bring our prints alive. So instead of having a magazine that was full of written articles, we'd have video articles of people that we interviewed and editorial issues we produced — and instead of reading, you'd watch the magazine using an augmented reality.
I'm just really happy that it worked, haha — I'm still doing the same work I started out with and it's just cool to have an idea and make it come to life, but it's still work.
Yeah, and you and GUAP definitely have grown a lot since first starting. How do you stay authentic to what your original idea was?
The elements of GUAP that flow through everything we do is creativity, opportunity and culture. So I think as long as whatever we're doing has those elements within it, that's us staying true to what we started, and that might come in different forms and different methods but ultimately, that would be the underlying theme.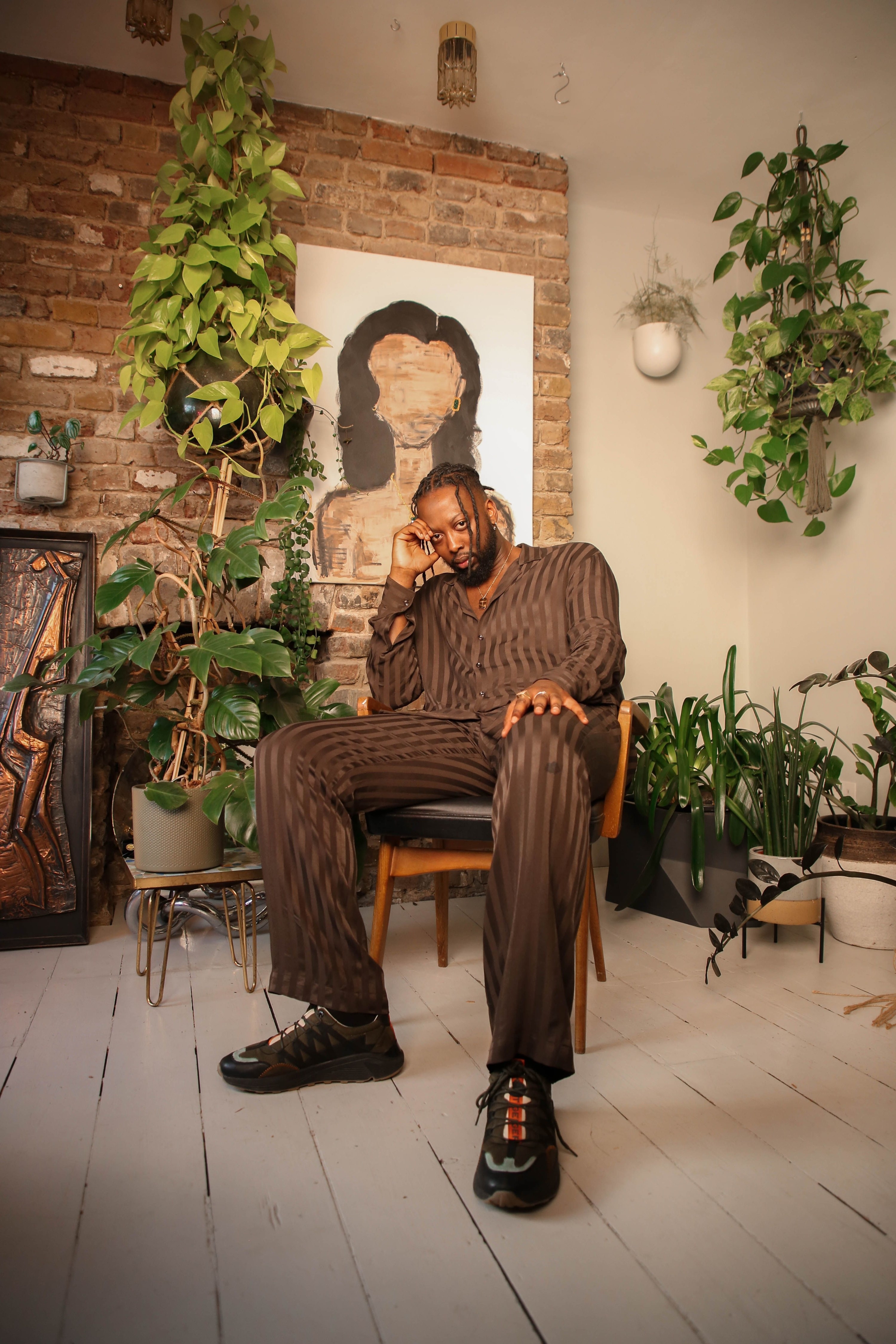 I imagine that it can all get tiring, so how do you stay motivated through everything? What keeps you going when it gets difficult?
Work, honestly. I've had loads of people say like, "Oh yeah, GUAP has done great and you guys are so good," and that comes as motivation for me, from the idea of, "Well okay, if you guys think this is sick, then you're going to think what we do next is even better."

"I get motivated by doing — so I feel that the more you do and the more you see the results from the work you do, the more you will do."
So since starting GUAP till now, what has been your proudest moment or project?
I don't have a specific moment, but I feel like when I first started GUAP it was centred around me and my business partner — but now because of the impact we've had, there's so many people and many different faces to GUAP. I feel like loads of young creatives will be able to say that we played some part in their journey and that's probably what I'm most proud of. I know that there will be loads of people who will say something nice about GUAP, and so it's the legacy of it that I'm proud of.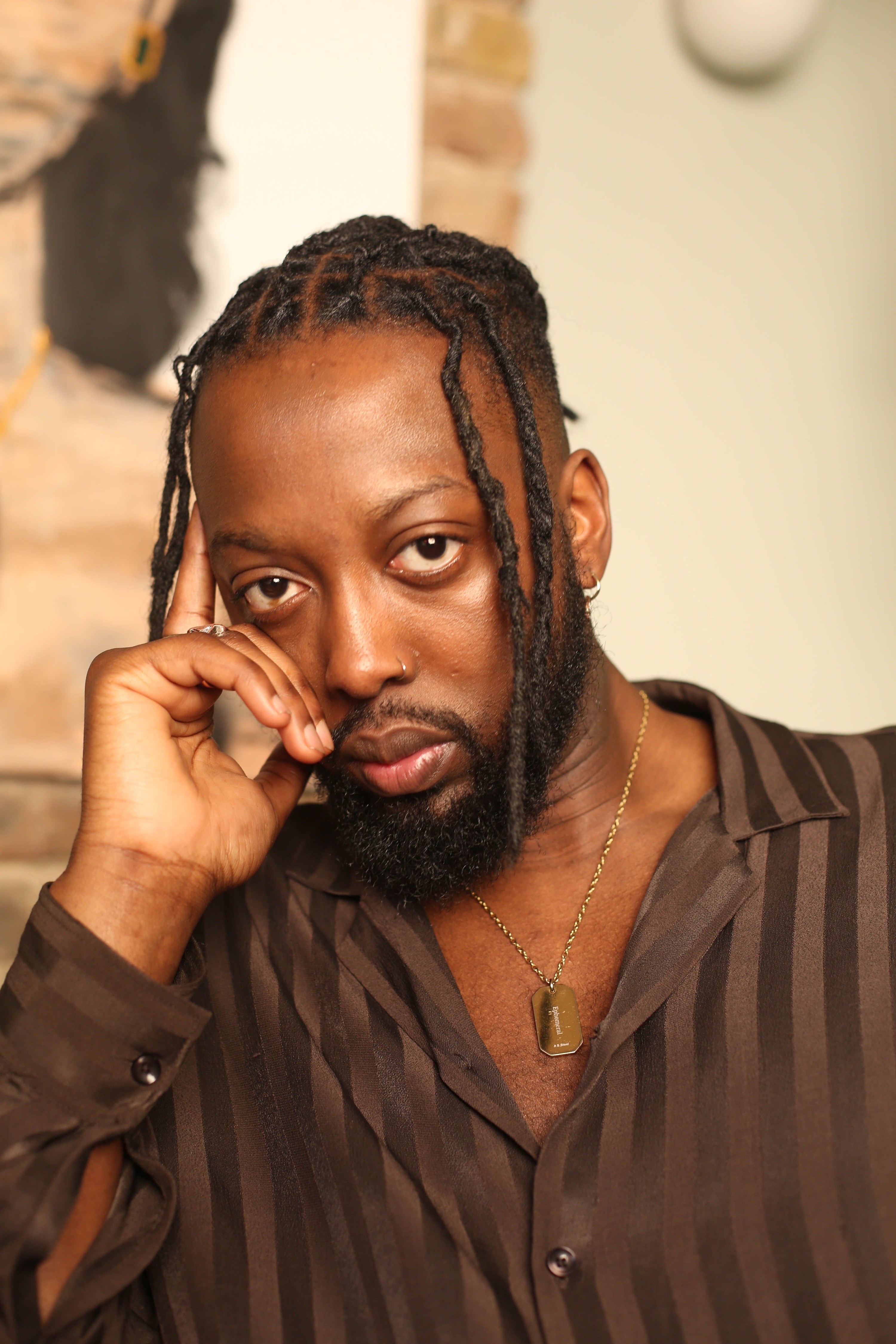 And speaking of legacy, you decided that the focused themes of #TheBrief would be "Legacy" and "Community", so what does that mean to you and why those topics?
Recently, my dad passed away and at his funeral, so many people had so many good things to say about him. I didn't realise how much of an impact he had in the community— people saw him as like the centre of the Sierra Leonean community in South London. He was someone that people came to with their problems and that kind of stuff, and they've said there won't ever be another version of him. Those kind of words are legacy, what people say about you when you're gone and what impact you have on other's lives.
That fueled by what we do with GUAP, which is to showcase real life role models for young creatives from areas like where I'm from, that's why I've kind of chosen those words.
"I want community to be in everything I do — bringing people together and then also I want to have the legacy of helping people."
For both of you, Tanya and Ibrahim, I'm wondering — who have been your role models in life?
Tanya: The first person that came to my mind was Ari Lennox. I say that because she can go on live and she's just normal — she can talk about this or that, she can be this or that, but she's herself throughout it and is still respected. She's a human being and she still rules.
Ibrahim: I'm from South, and I think my role models were always changing, but my first role models would have been my family. Then when I became a teenager, I did look up to rappers — as I got older, I was inspired by people who went from music to do business like Jamal Edwards, Leonard Secunda, and Jason Black. Now in terms of role models, I think I'm just genuinely inspired by the culture as a whole. I know loads of people who do sick things, I see my peers do a sick thing — that community growth is kind of what inspires me.
Lastly, again to both of you, what's a quote you live by?
Ibrahim: "Do you want it or do you really want it? Because if you really want it, you make it happen."
Tanya: For me it's this quote by James Baldwin, "Art has to be a kind of confession… if you can examine and face your life, you can discover the terms with which you are connected to other lives, and they can discover, too, the terms with which they are connected to other people."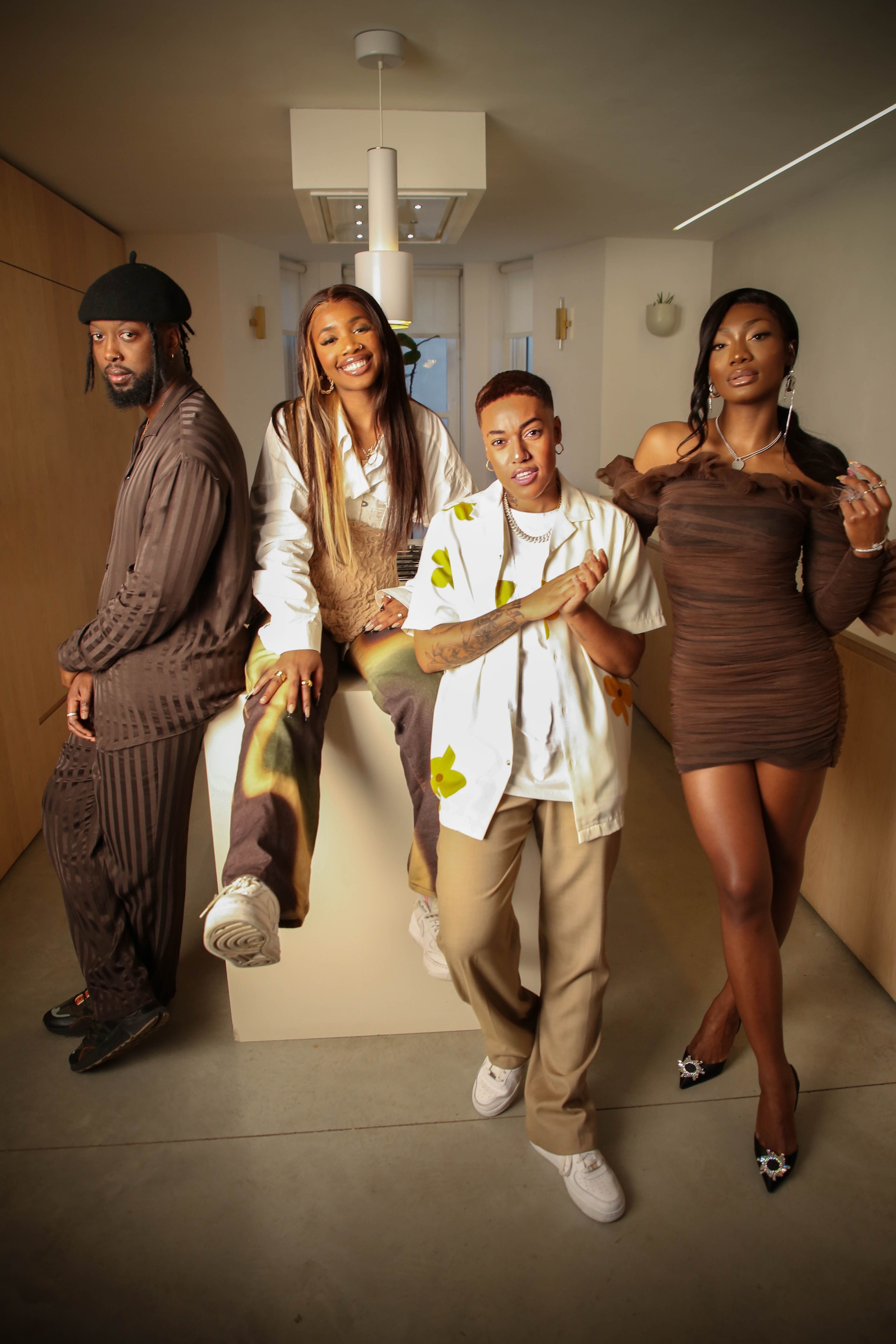 Note: Answers have been edited for length and/or clarity.
Have a Black creator in mind for the next "Seasoned Chat"? Let us know in the comments!